Hi everyone,
Brunch is one of my favourite meals. It's indulgent, a chance to catch up with family or friends, reminds you that it's the weekend and time to relax. Curtis also really enjoys brunch and we probably go for brunch more than going out for dinner sometimes. By sampling what Vancouver has to offer, I've compiled a list of my favourite spots for brunch thus far.
1. Chambar
Need I say more when looking at that perfect egg? Their Belgian style waffles are also a must order.
2. West
Located on South Granville, it's an indulgent fine-dining spot to brunch. If they have stuffed french toast, get it, don't ask questions!
3. Belgard Kitchen
With large comfy leather couches and a comfort food menu, you can easily relax in this place. As you can see below, the meatballs over polenta with poached eggs is an example of their delicious menu! 

4. The Oakwood
Their brunch menu includes coconut french toast to avocado toast topped with maple pork belly.

5. Ask for Luigi
Italian style brunch including pastas, skillets and house-made bread.
6. Nook (Kitsilano location)
Another Italian style brunch from pizzas to skillets to great breakfast sandwiches like below, there is something for everyone.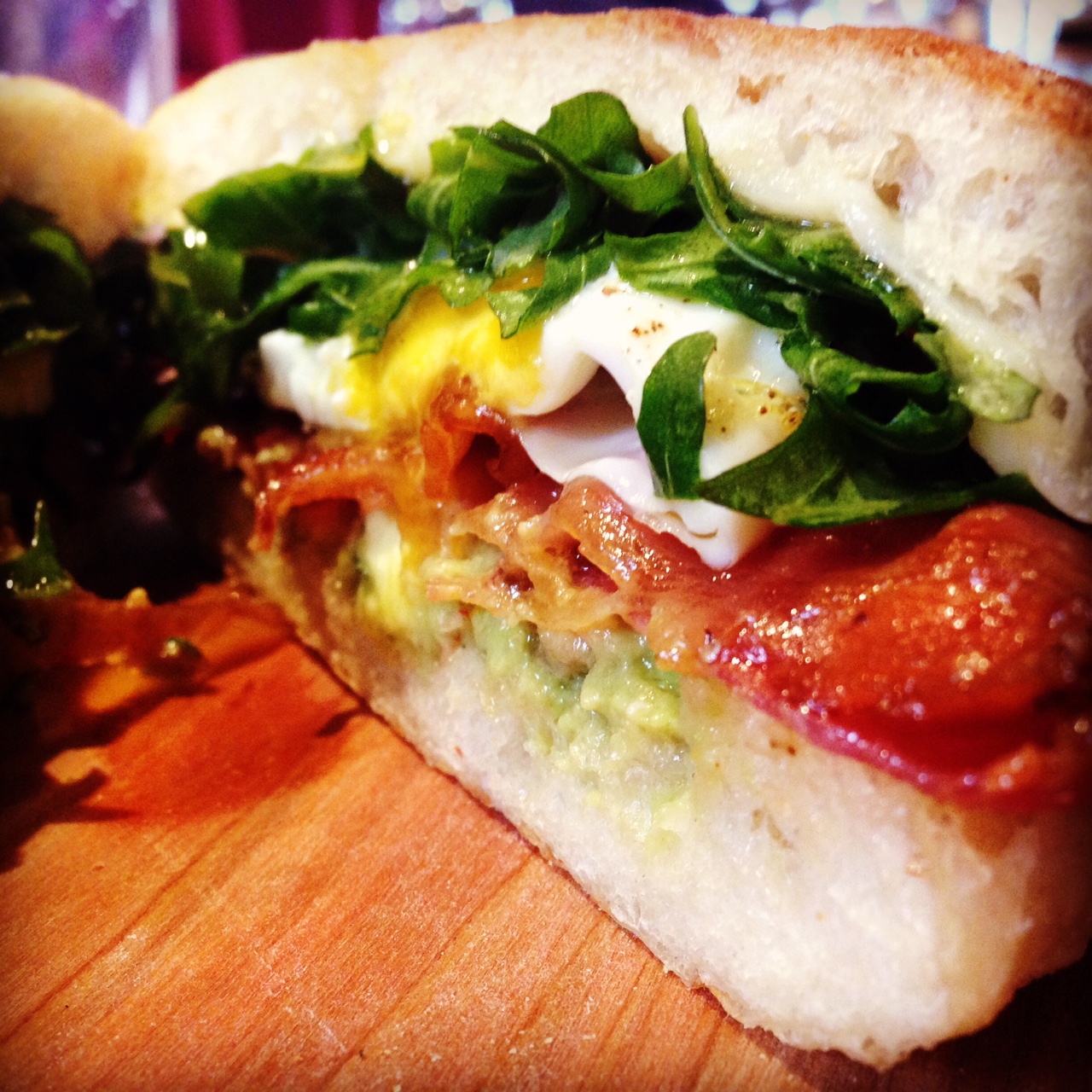 7. Jethro's Fine Grub
Featured on Diner's, Drive-ins and Dives this popular spot (Dunbar & Fraser locations) serves up large portions and a crazy delicious menu.
8. Aphrodite's Cafe
They are known for their delicious organic pies, but they do a great brunch as well. Plenty of options for vegans, vegetarians, gluten-free and carnivores.
9. Yolk's
The brick and mortar location of the popular food truck serves up all day breakfast and brunch with fresh squeeze orange juice and gluten free options. Expect a line-up.
10. The Farmer's Apprentice
A cozy space that serves up fresh squeezed orange juice and a weekly menu.

11. Paul's Omelettery
Specializing in omelettes as indicated in their name, they also serve up a wide variety of breakfast and lunch items.

12. The Flying Pig
I usually order the Country Style Breakfast or the Blackened Steelhead Trout, which is my perfect choice. But you cannot go wrong with anything on their menu.

Where do you brunch? Any recommendations for Vancouver that aren't on the list?