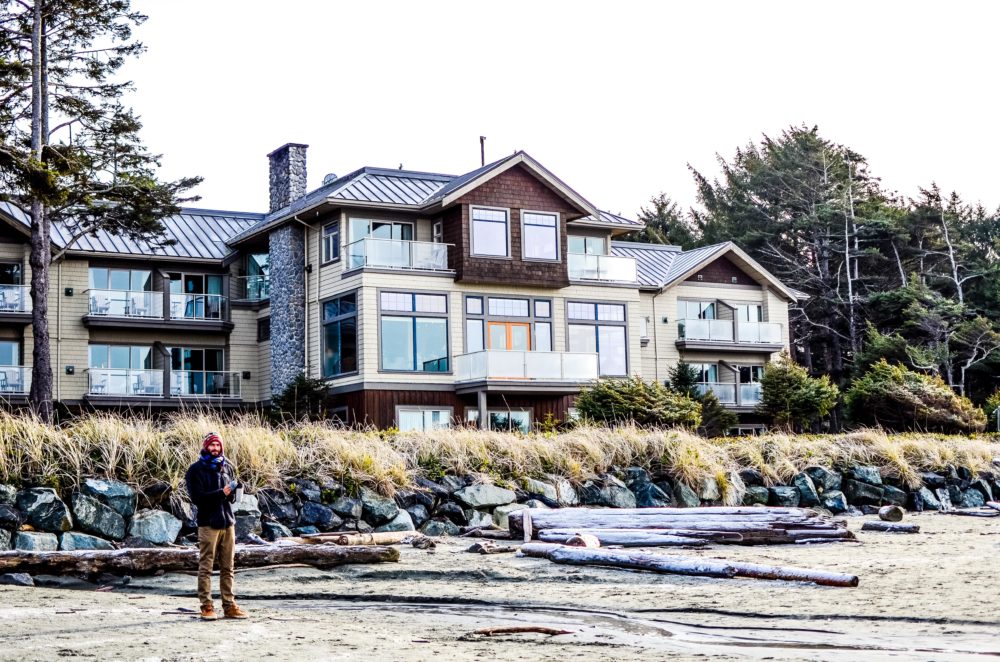 Curtis and I were lucky enough to escape the city and stay at the Long Beach Lodge in Tofino, BC. It was quite the perfect weekend, we returned refreshed and ready for the holidays.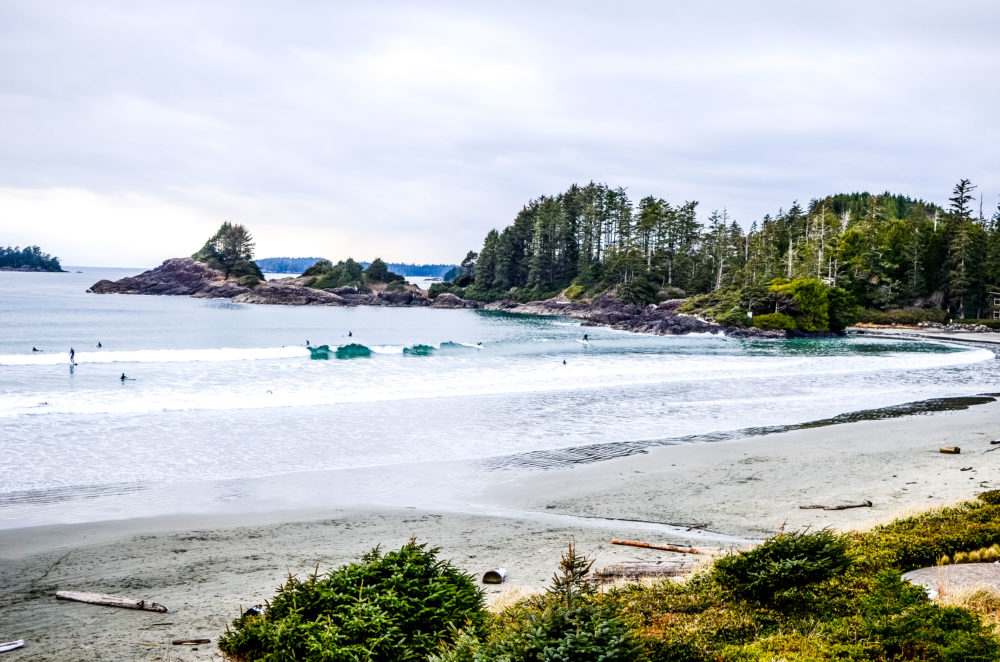 The lodge has 41 lodge rooms and 20 cottages, located on 8 acres of oceanfront property on the beautiful beach of Cox Bay, just 7km south of Tofino. It's a popular surfing spot with pretty amazing views. Our room faced the beach, so we could watch surfers from the comfort of our bed. Absolute heaven!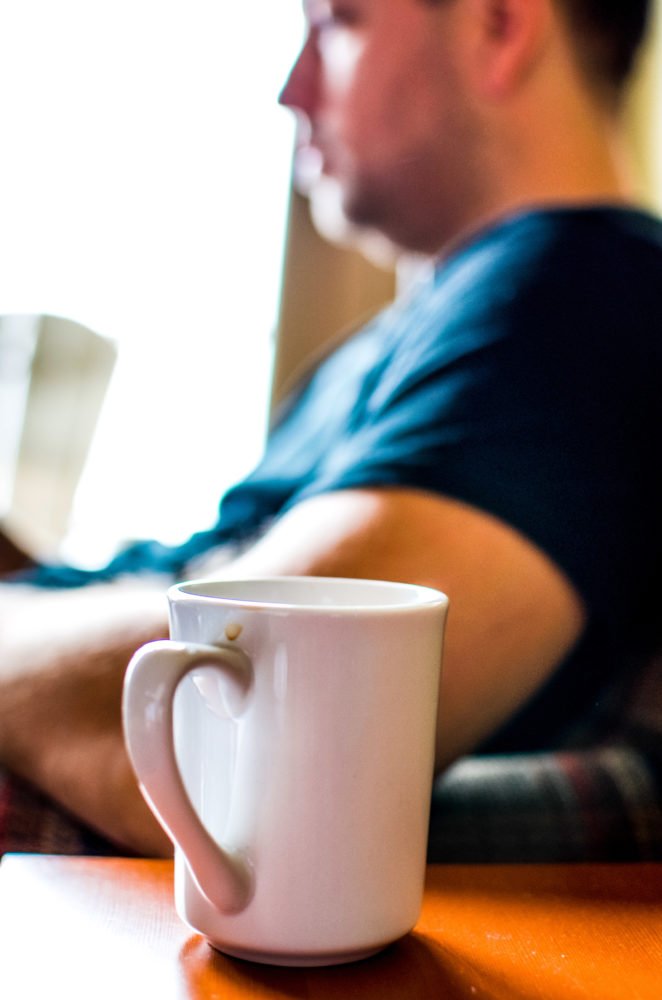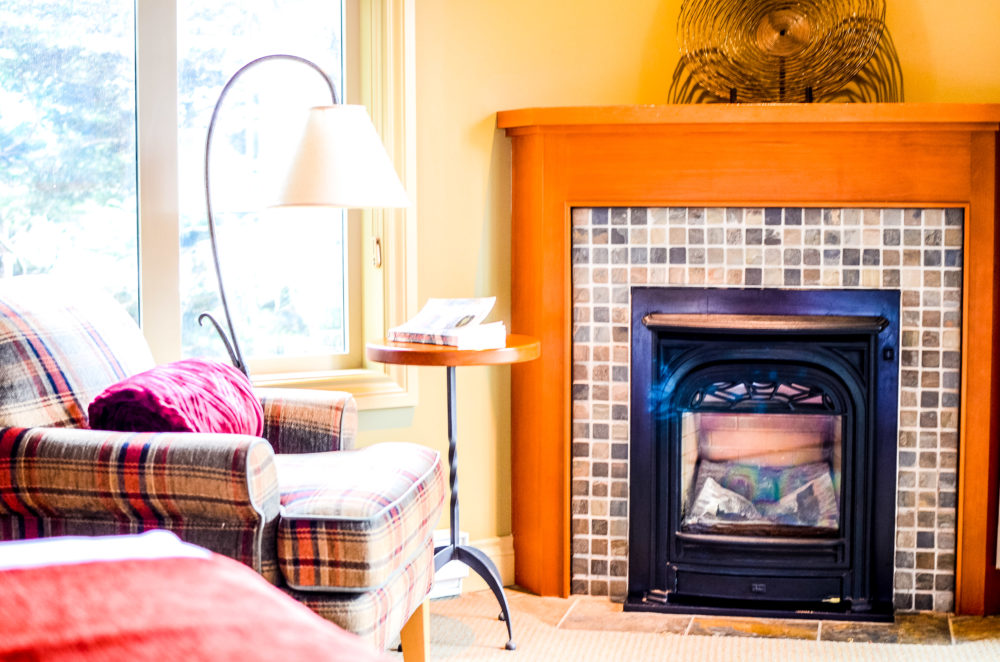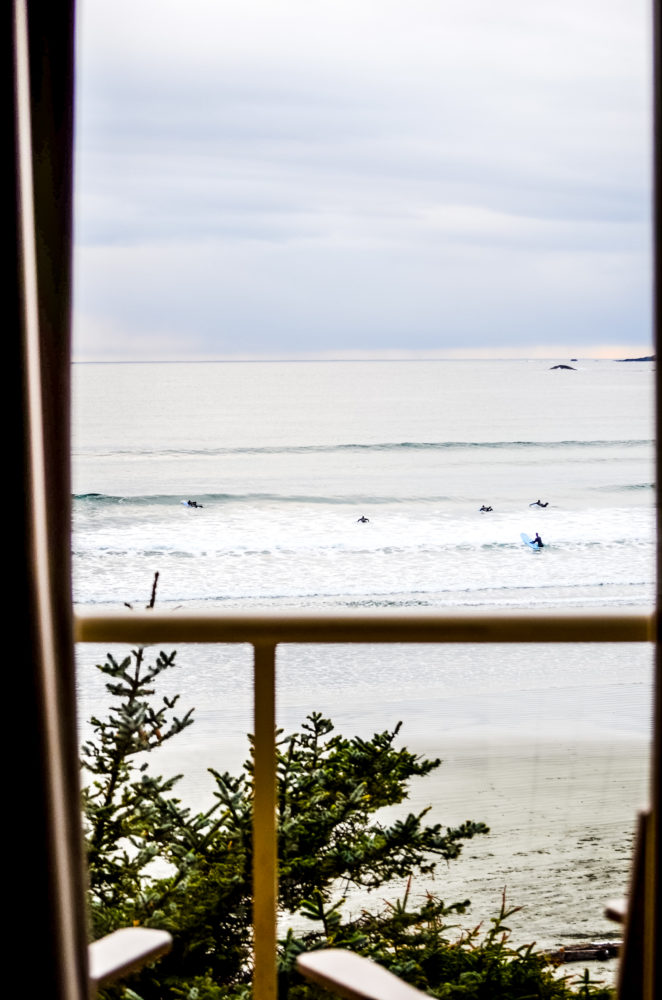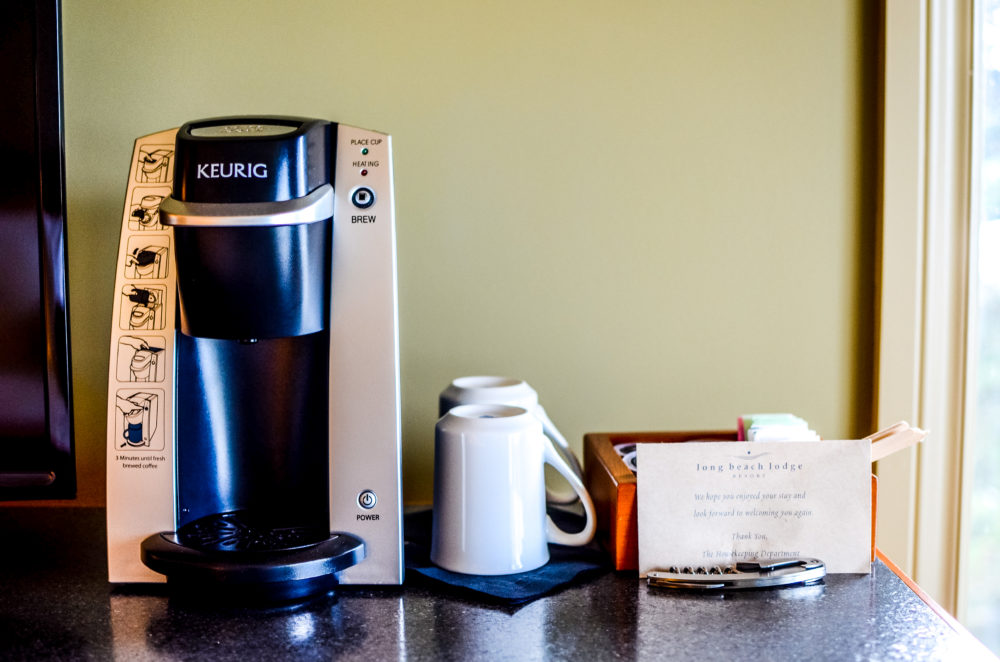 The lodge is built in a West Coast design and the interior makes you feel as if you were in a friend's home. The Great Room is so warm and welcoming and faces the beach. So you can enjoy your meals with a view. In the summer, you can eat outside at the Sandbar Bistro. It's also really pet friendly, Piper couldn't make it on the trip, but we encountered a handful of pups.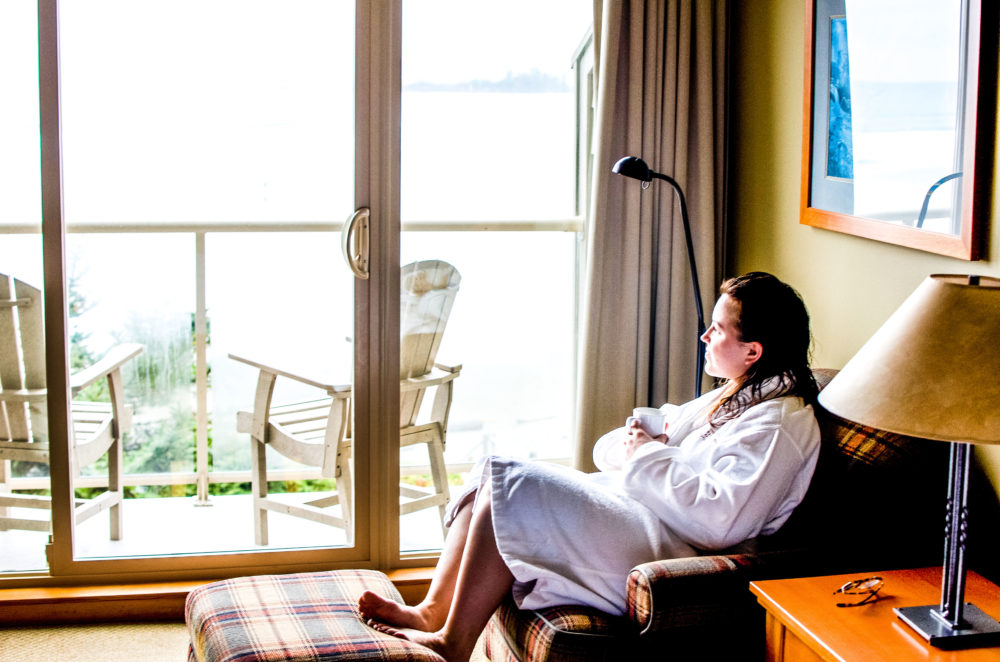 I wished I took a picture of the bathroom, it was huge with a big tub that came in handy for a post surfing soak. Each room has a Keurig machine, fireplace, cozy robes and a comfortable bed. Tourism Tofino and Long Beach Lodge had some goodies waiting for us on checking in. Thanks Sam and Kate!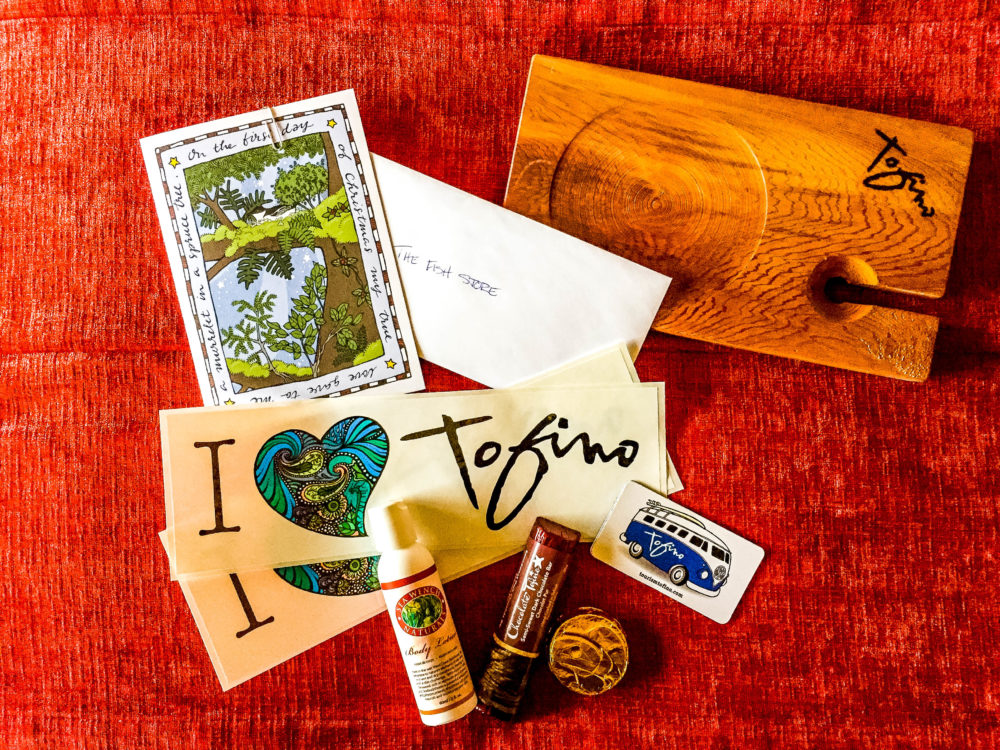 In reality, you don't really need to leave the lodge. I bet some people don't all weekend. You can surf right there, their restaurant and bar are fantastic and you can easily hike around the area.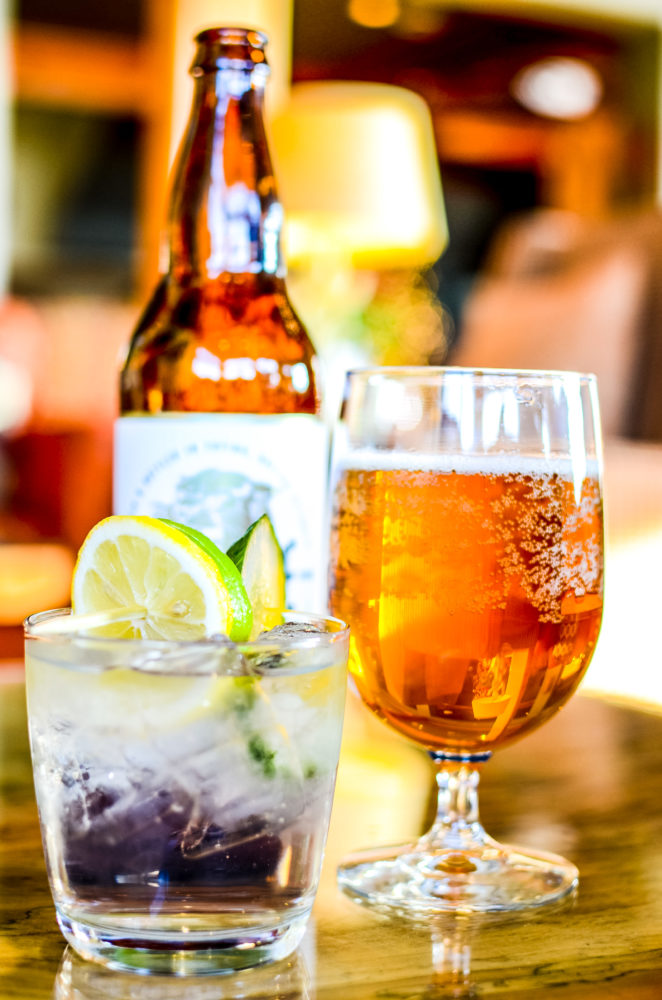 Try hiking the easy Pettinger Point Trail right off the beach. We ventured to town a couple of times and one night walked in. The staff are all super friendly and helpful, one girl drove us to the botanical gardens. There is only one cab in Tofino, keep that in mind 🙂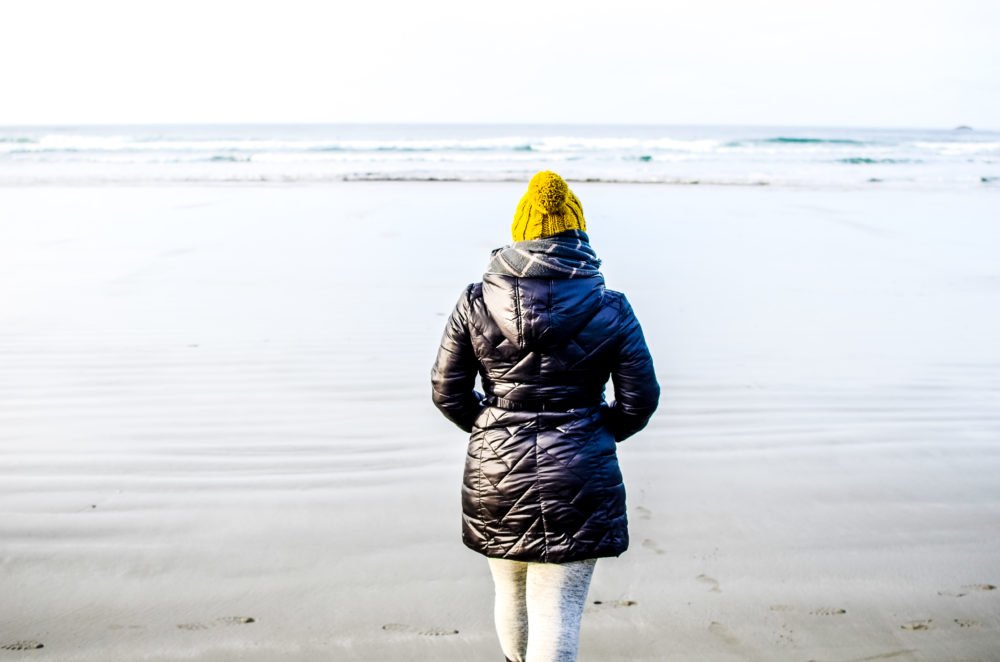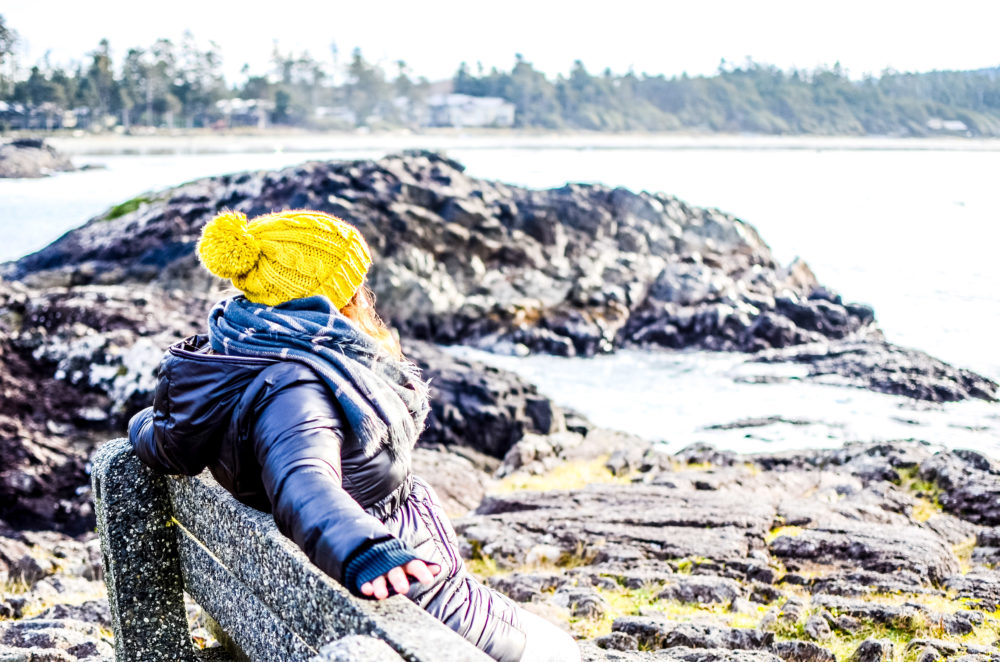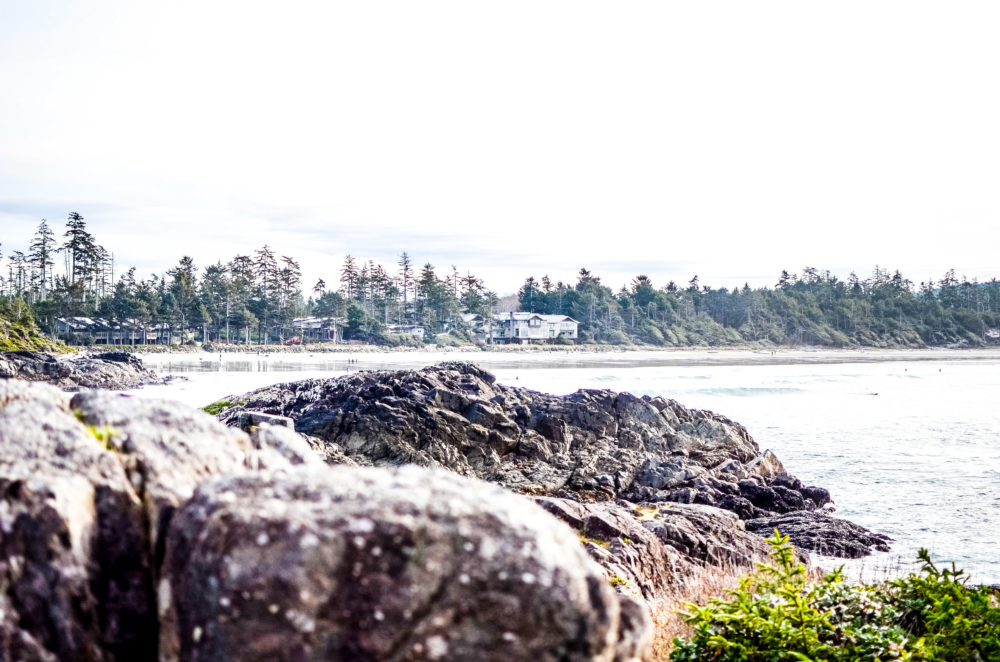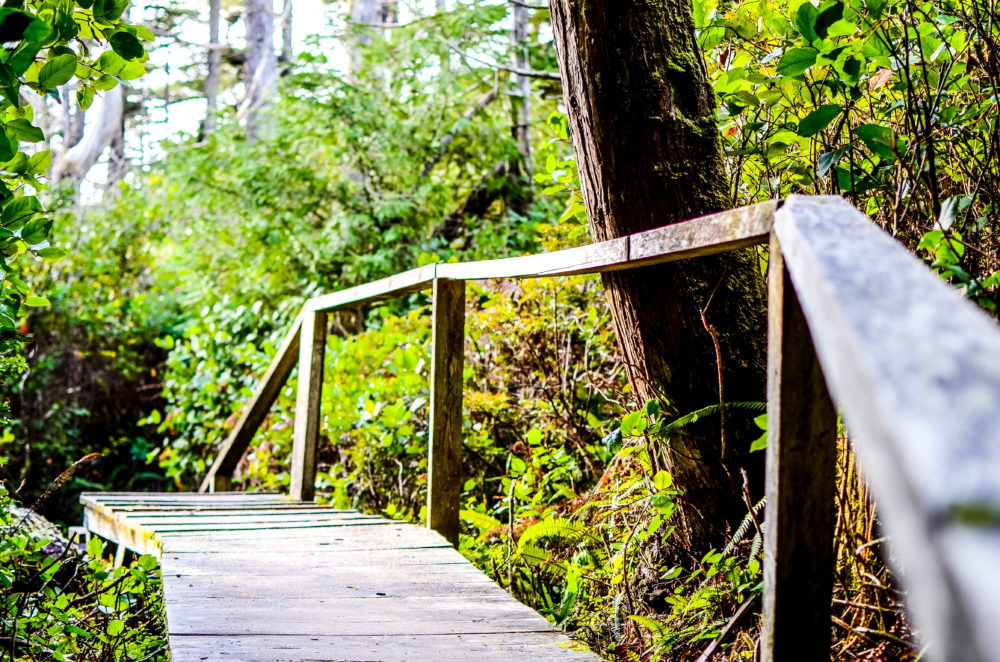 Friday night, we enjoyed dinner with Megan and Tariq from the lodge. I felt I was eating in Copenhagen that evening. The dishes by Chef Riddick were works of art, the flavours and presentation reminded me of our meals in Denmark. I started with the Swimming Scallops, Curtis the Harvest Apple Salad. Then onto the special of the day for me, Humboldt Squid. Curtis enjoyed the Dry Aged Rib eye and we ended the meal with dessert, Tiramisu. I also recommend grabbing a cocktail to start your meal, Andre is the wizard behind that menu. Really creative and uses local ingredients like Old Man's Beard!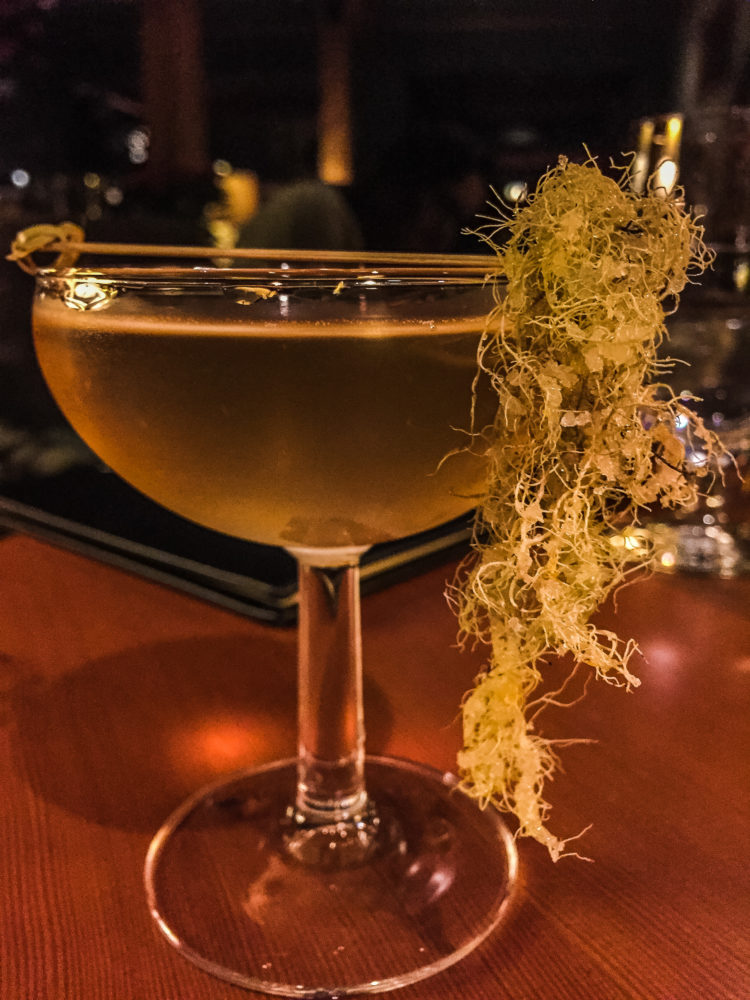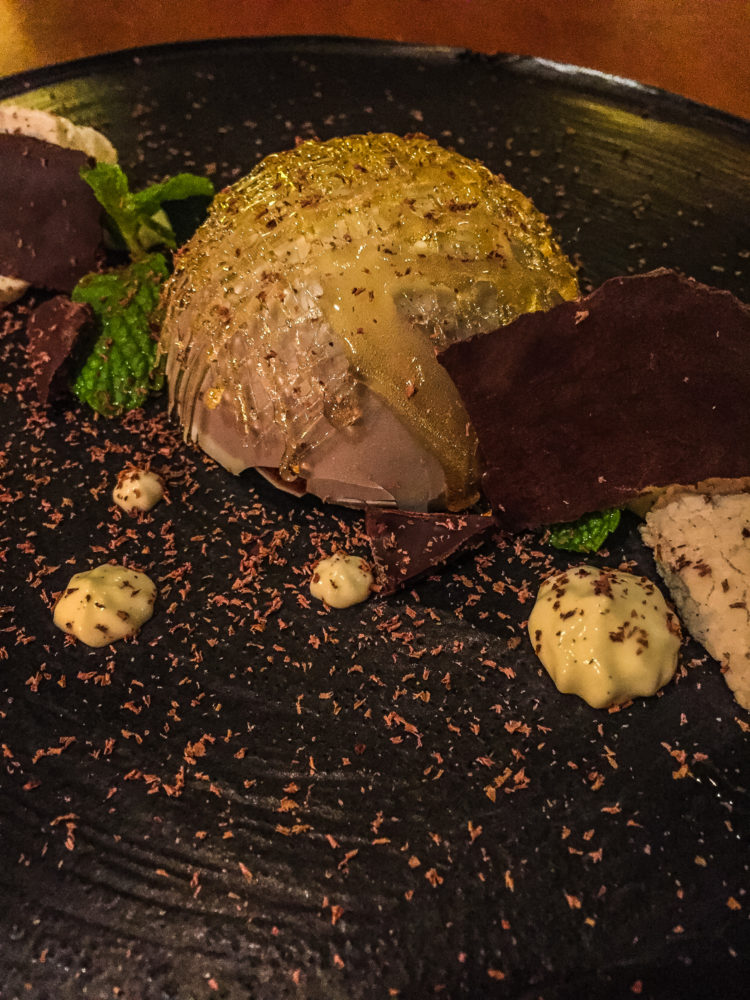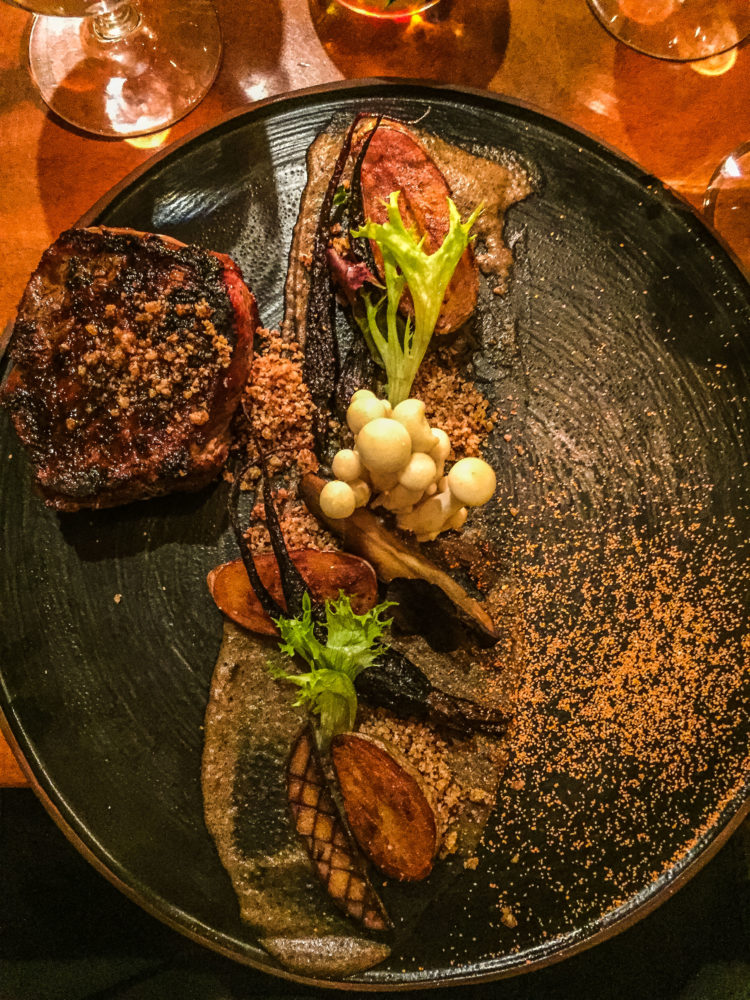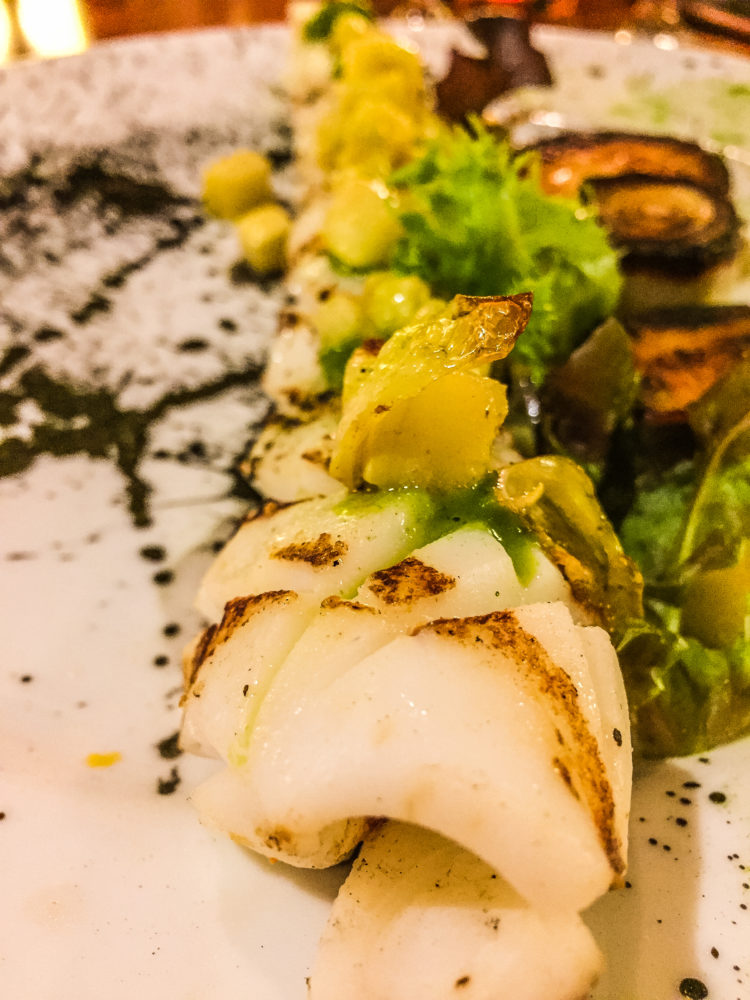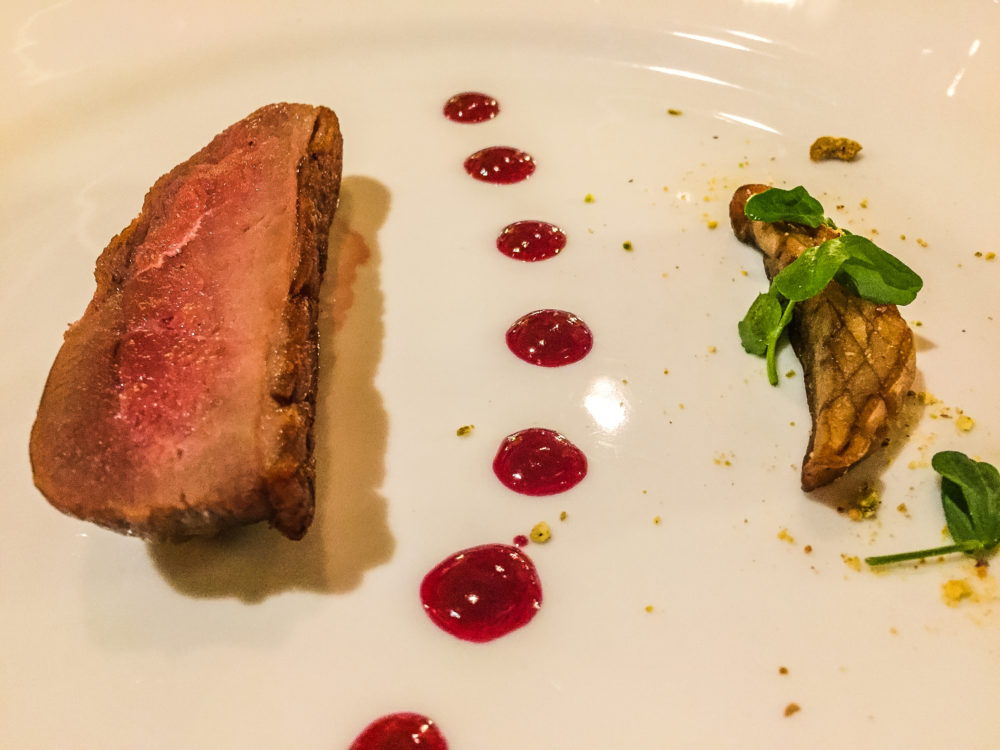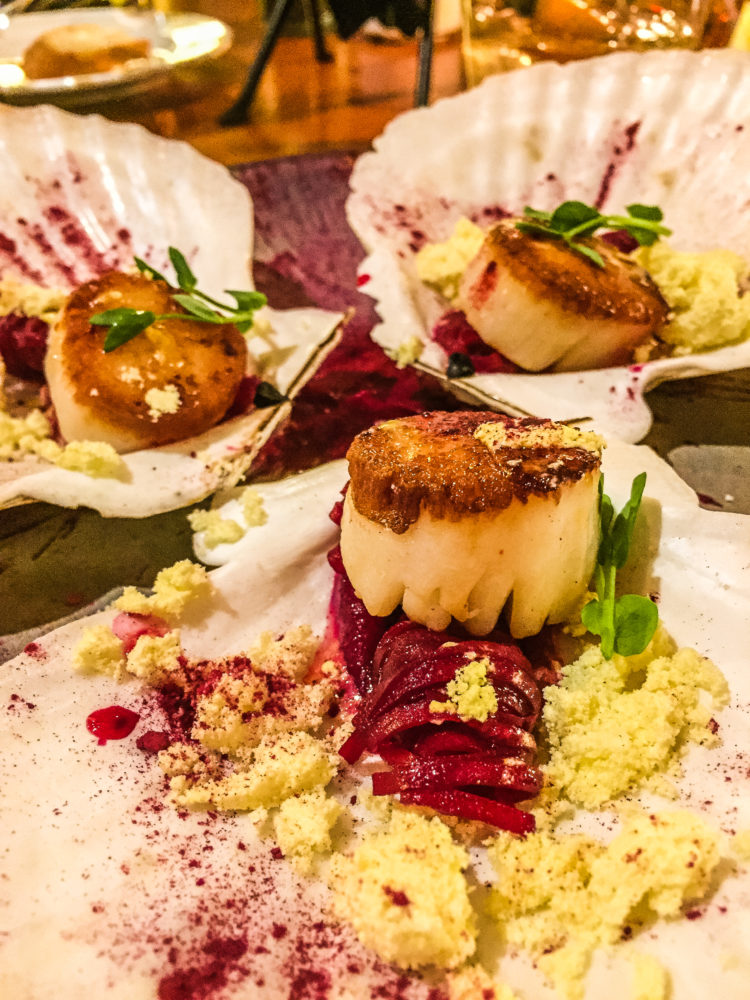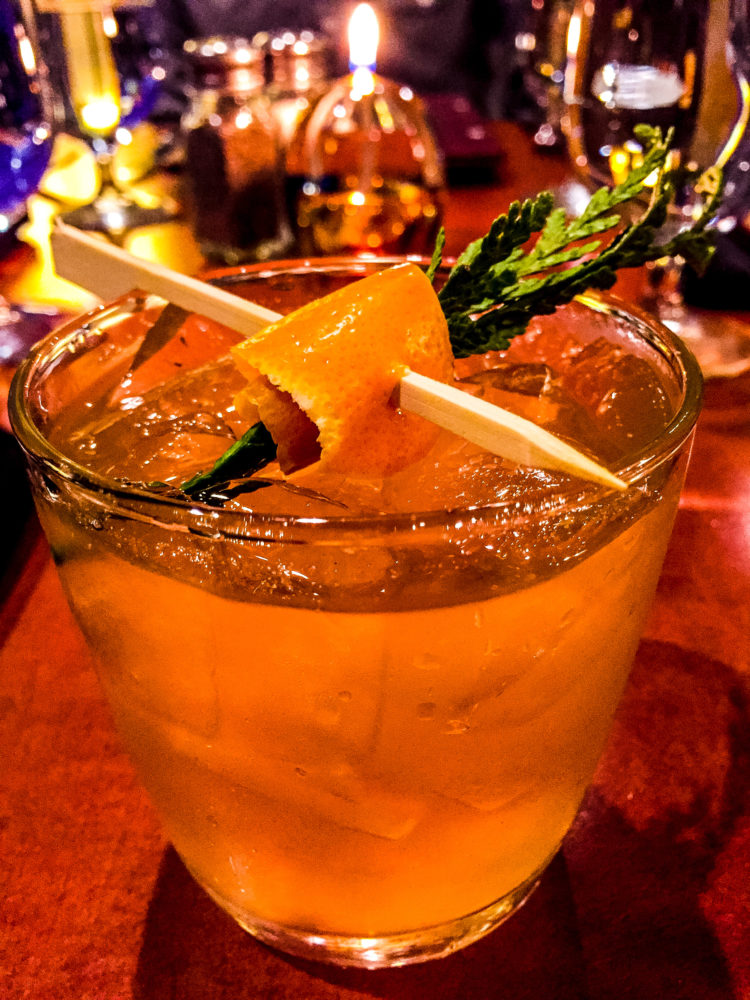 Andre also features a gin section of his cocktail menu using only Vancouver Island distilleries. I had a few of those over the weekend along with a couple of other cocktails. He's quite the magician behind the bar, trying new flavours and coming up with fun names.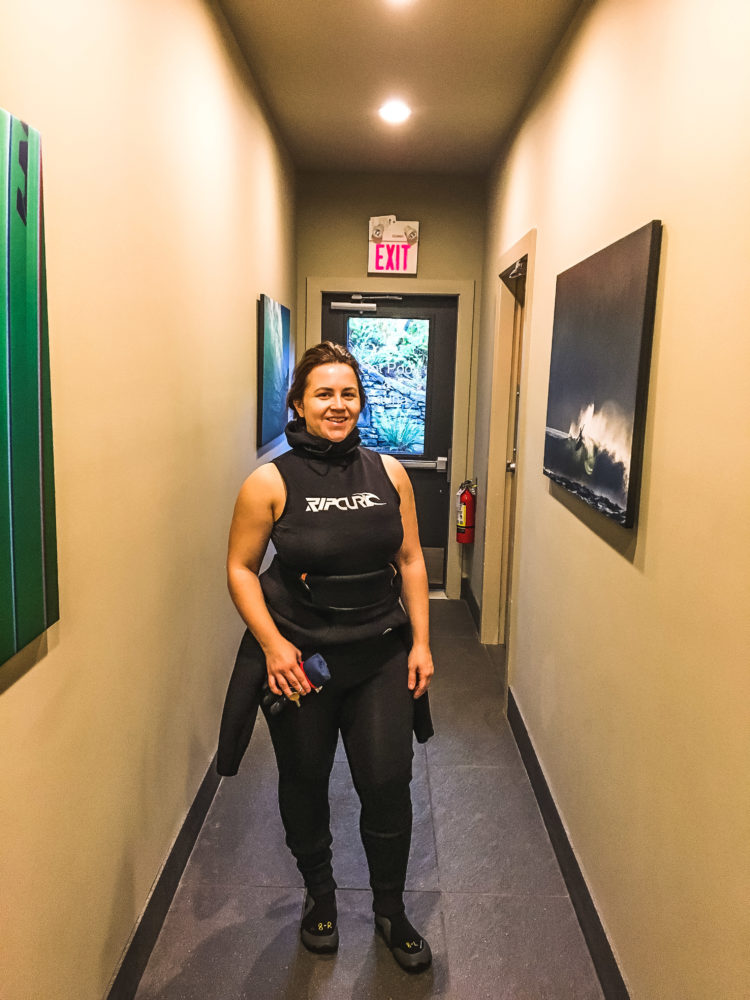 We took surfing lessons on the Saturday afternoon. It was my first time surfing and Keiran from The Surf Club on the property was a pretty great instructor. All dressed up in the full on top quality wet-suit (real sexy haha), we surfed for two hours. It was such a fun two hours! I wasn't even cold, the water was pretty warm with the get up on. Plus the adrenaline on catching a wave and getting up on the board. No pictures of this activity though, most of them would have been my face hitting the water. I did manage to stand up and stay up for at least 3-4 seconds! Pretty proud of myself being my first time.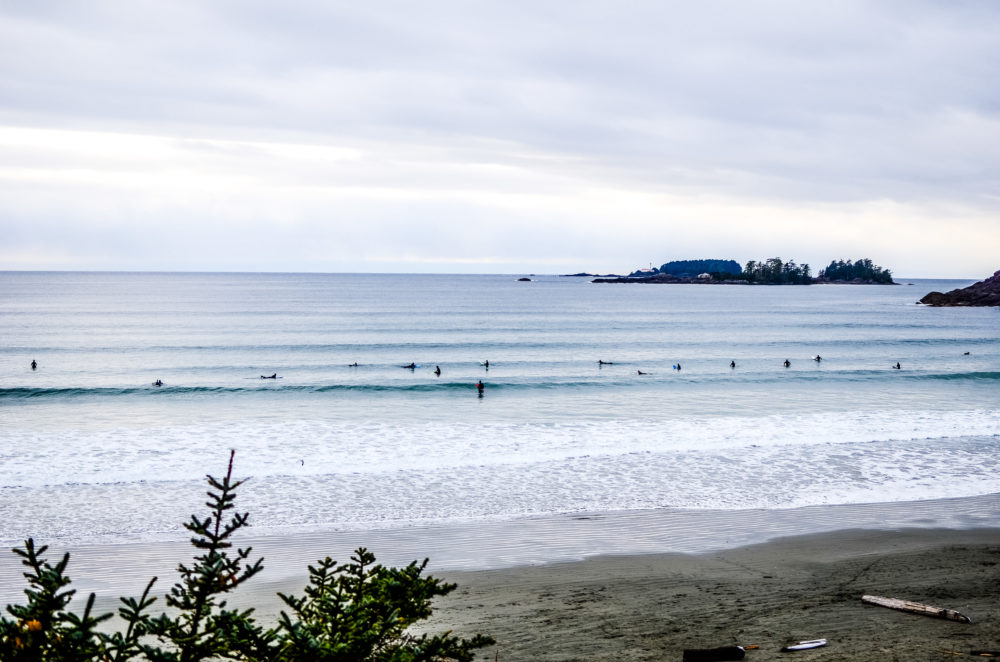 You can also rent paddle boards, use the sauna and hot tub after your lessons or during your stay. If you have kids, they can also partake in the lessons if they are the age of 6 and up.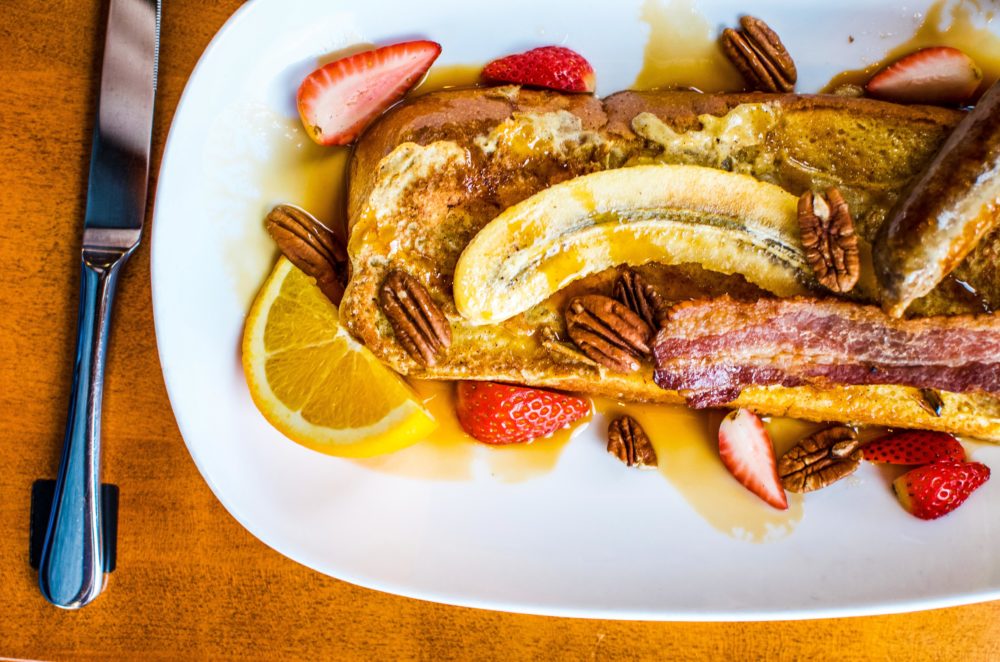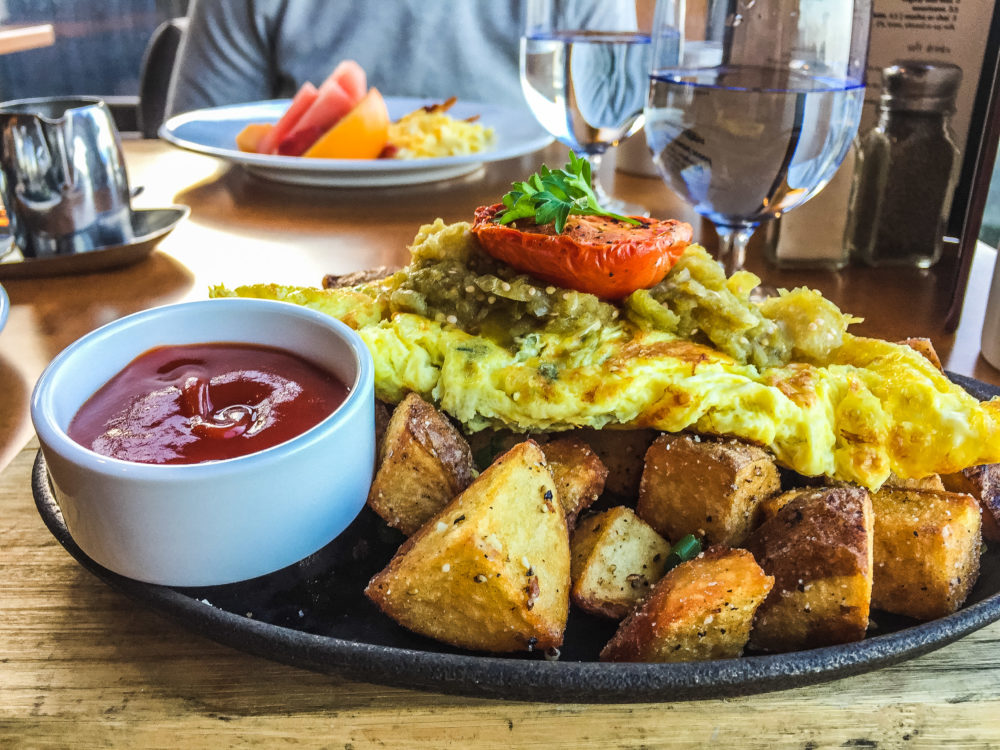 Be sure to also enjoy breakfast or brunch in the Great Room. We ate there both mornings before venturing out. I ordered eggs benedict and the french toast. Curtis had a hash and french toast also. I took notice that a lot of the locals come here for brunch too, a popular spot on the weekend. At The Surf Club you can order coffee to go too from their Cappuccino bar and since the Great Room got a new state of the art pizza oven, they dish out freshly baked goods every day!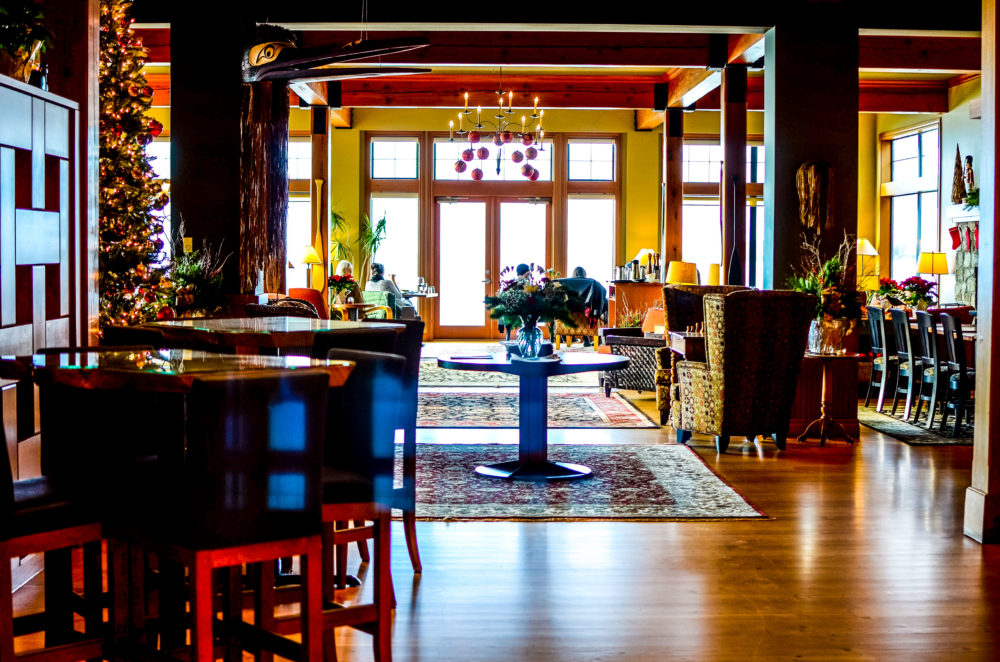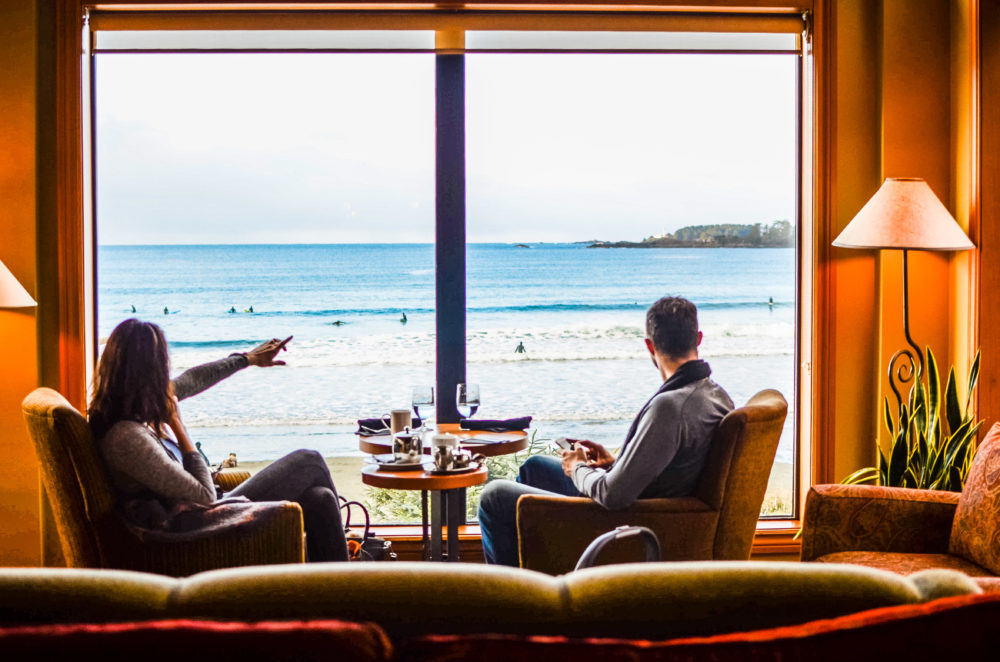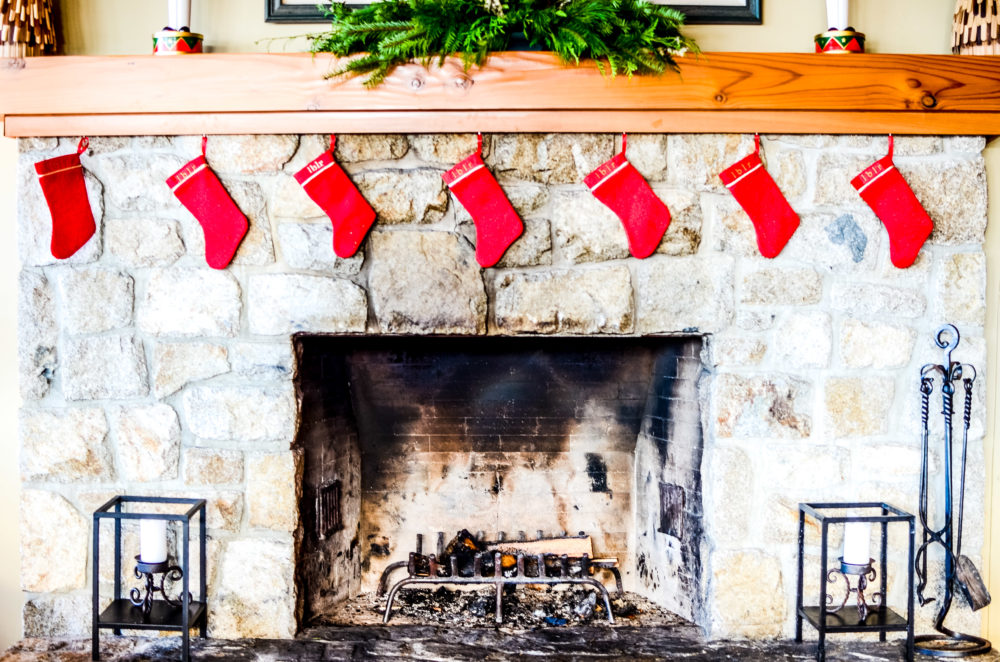 Thanks to Long Beach Lodge for our accommodation! All opinions are my own and I highly recommend staying here!
Take 30% OFF seasonal rates for all available room types for the night(s) listed below.
January 1 to February 28, 2017 (excluding February 10 to 12 inclusive)
This offer is available for all Lodge Rooms and Rainforest Cottages.
A minimum two night stay is required in Rainforest Cottages.
January Rates  
Lodge Rooms from $139.30/night (reg. from $199)
Rainforest Cottages from $230.30/night (reg. from $329)

February Rates
Lodge Rooms from $167.30/night (reg. from $239)
Rainforest Cottages from $314.30/night (reg. from $449)