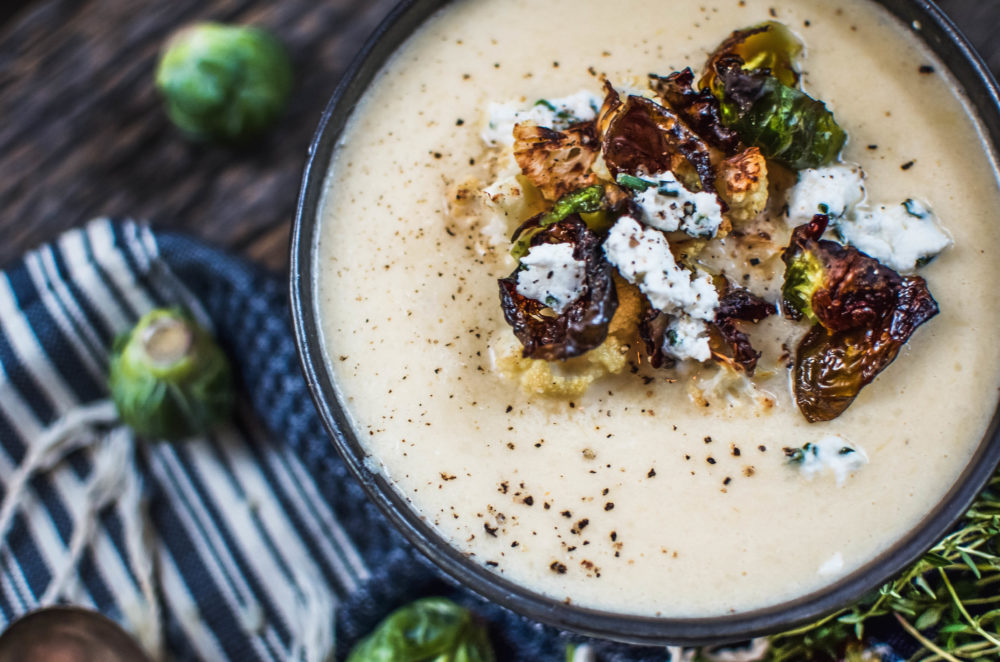 With the weather turning into crispy fall, I've been crazy warm soups. A delicious cauliflower soup has always been a favourite of Curtis and I. I actually love making cauliflower anything! Purees, soups, rice and I want to try to make a pizza dough too!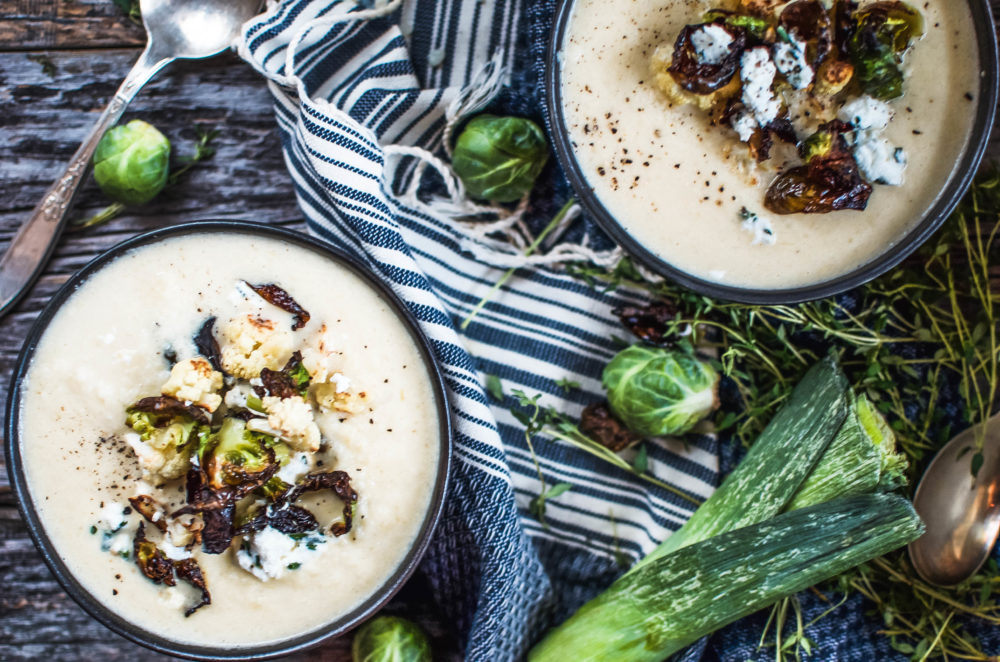 My nana makes an amazing cauliflower soup, I always look forward to when she sends it home with us or brings it out for lunch. It's comforting, thick and creamy. But I do like a more refined soup once in awhile. A little richer, heartier, creamy, with toppings! I love toppings on my soups, stews and chilis. I guess I am more of a texture person when it comes to my food.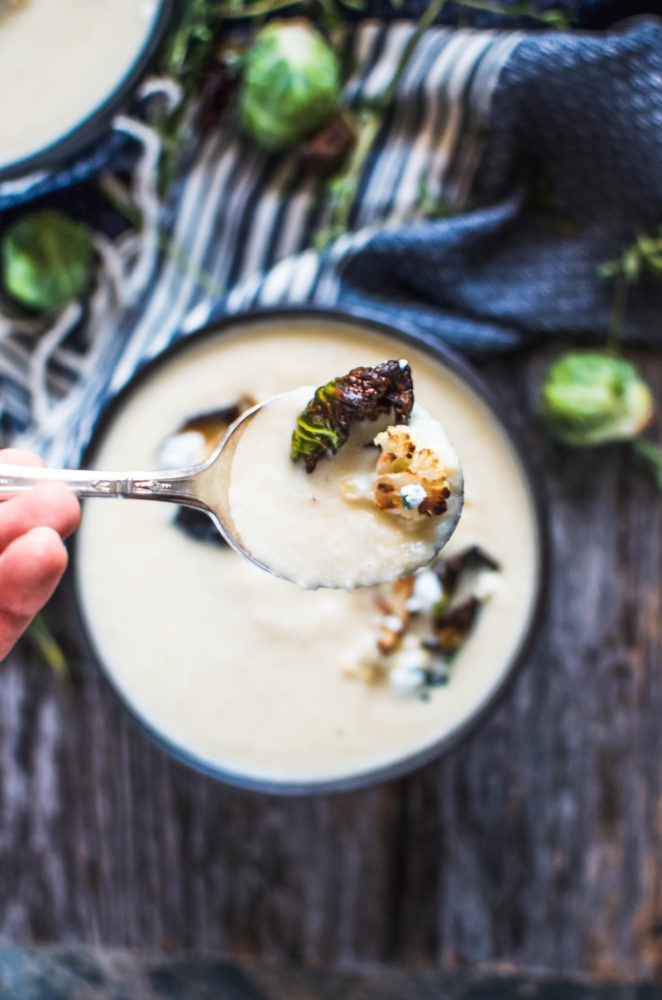 You could easily use these toppings for a potato soup! Because let's face it, goat cheese and starches are a match made in heaven. Right? I could eat goat cheese by the spoonful, spread on crackers, in a pasta sauce, the possibilities are endless. But if you aren't a fan of goat cheese, then substitute it for another soft cheese with that tang. Maybe feta or a milder goat cheese?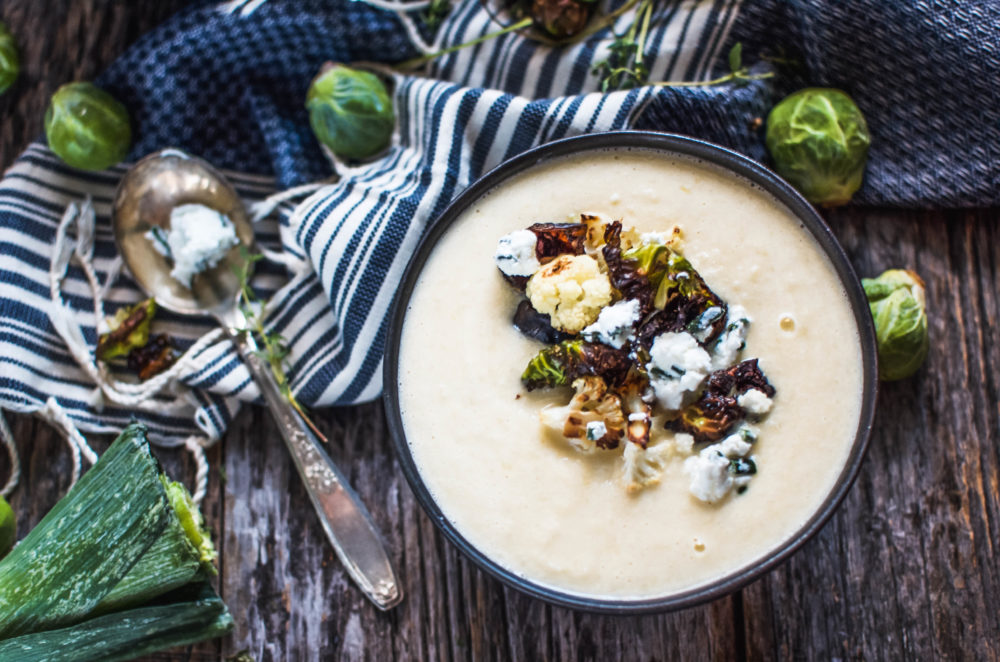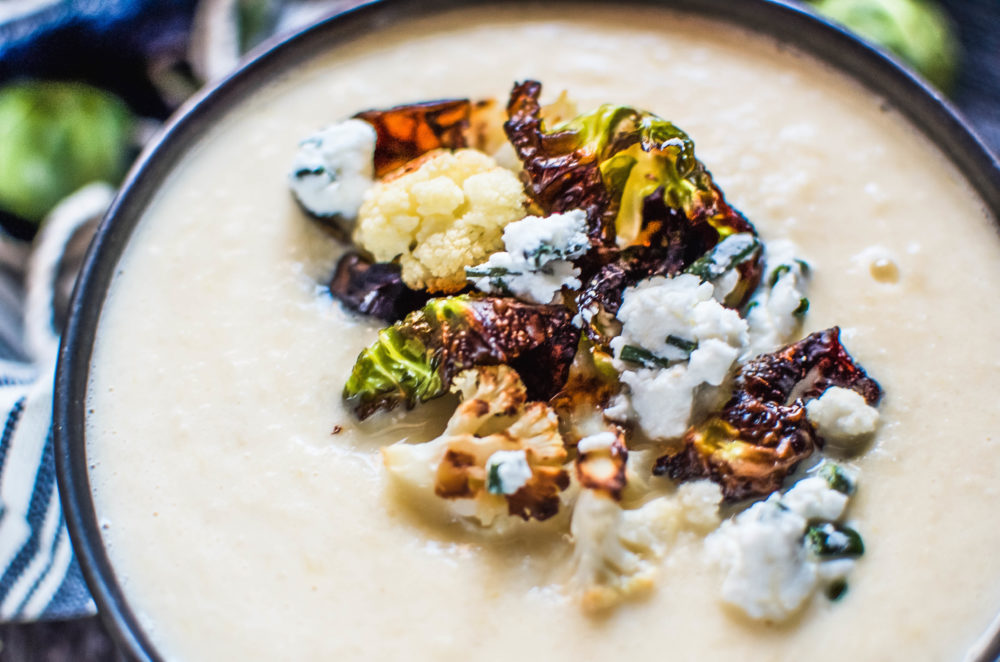 Since we are coming up to Canadian Thanksgiving and dreary weather for Vancouver (PNW!), soups become our best friend. We make a big pot of soup, portion it out and freeze most of it for easy weeknight meals or if our pantry and fridge are bare, well we have soup in the freezer!
Anyone else do this? I love freezer meals because some days you don't have time or energy to make something from scratch. I also do this with pasta sauces and I make my own enchilada sauce. That's always handy!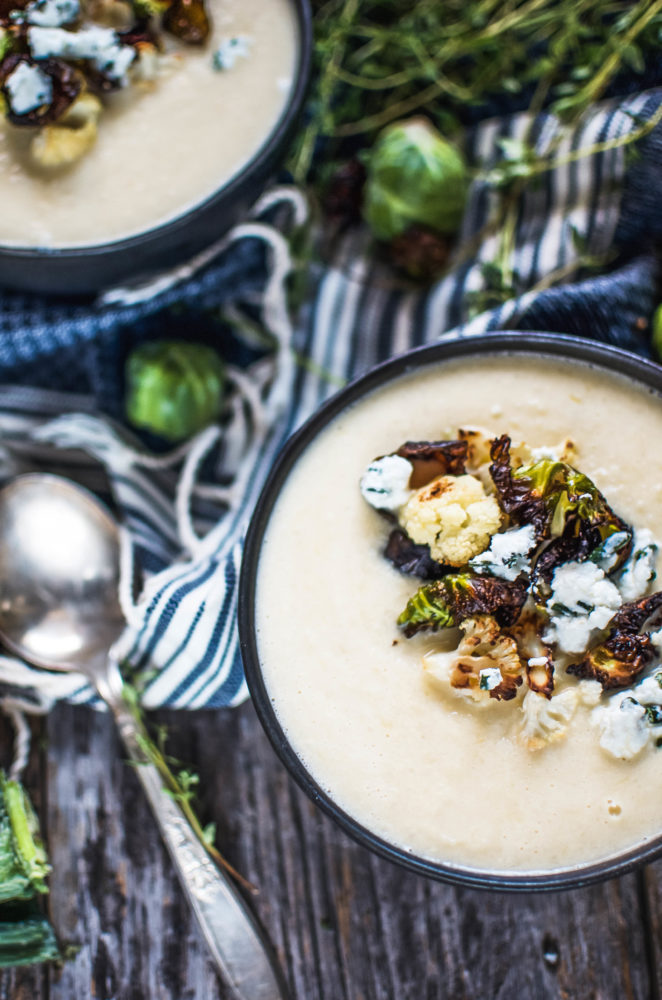 Enjoy this soup! It can sit in your fridge for I'd say 2 days before the cream starts to separate. You can always add the cream in on an individual basis that way it can last in the fridge longer. I'd suggest too if you are freezing any, to hold off on the cream. It won't freeze well.
[amd-yrecipe-recipe:24]
Don't forget to try out my latest Fall recipes: Mushroom and Black Rice Salad + Sweet Potato Turkey Chili