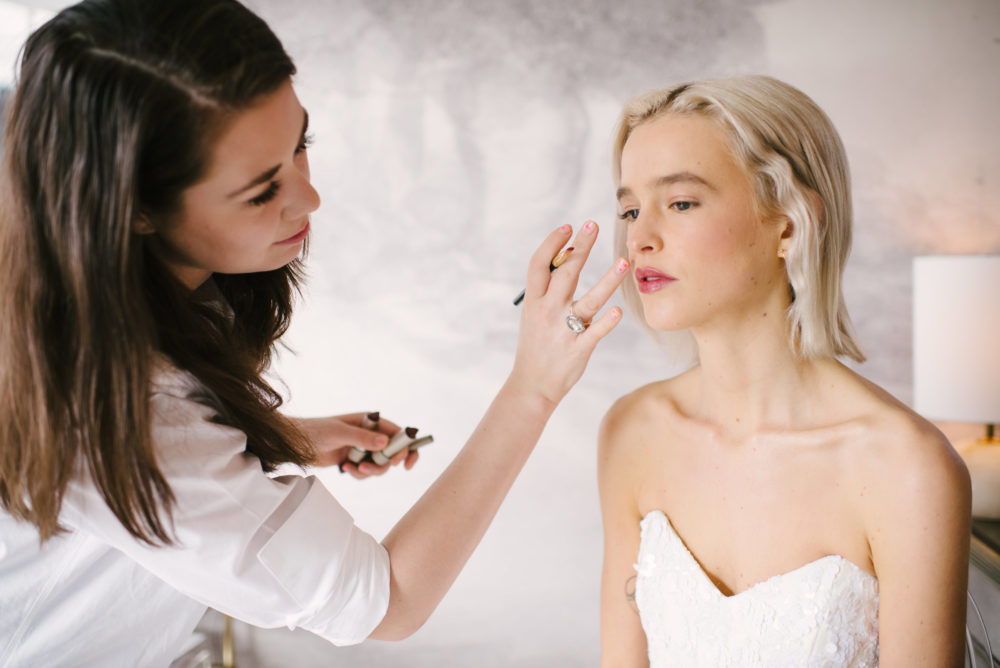 We're back! One of my favourite series on ALWC is My Beauty, where I get to ask gorgeous women their beauty secrets, tips and philosophies.
India Daykin is the owner of the new India Rose Cosmeticary in Vancouver. A boutique that is carefully curated of clean beauty brands and offering services like lashes and makeup applications. See how this beauty takes care of her skin and her favourite makeup and skincare products below!
From start to finish, what would be your ideal food day?
First thing: a turmeric ginger shot (I use Moonshine Mama's that I get from Nectar) followed by a warm adaptogen-filled drink (I make my own with Sun Potion adaptogens, Udo's Omega Oil, Ghee, Manuka Honey and hot water. It's weird but delicious). I recently cut out caffeine and I find that this is a satisfying alternative to my morning matcha.
Then I'd make a green smoothie with spinach, kale, lemon, apple, ginger, mint, and prickly pear cactus water (try it!).
For lunch, I'd go to Turf and for their kimchi bowl and a vegan brownie.
Throughout the day, I'd snack on Glory Juice Granola.
For dinner, I'd get the Ultraviolet pizza from Virtuous Pie.
How do you practice beauty from the inside out?
By eating my vegetables, getting sweaty on the regular, thinking positive thoughts and being kind to others.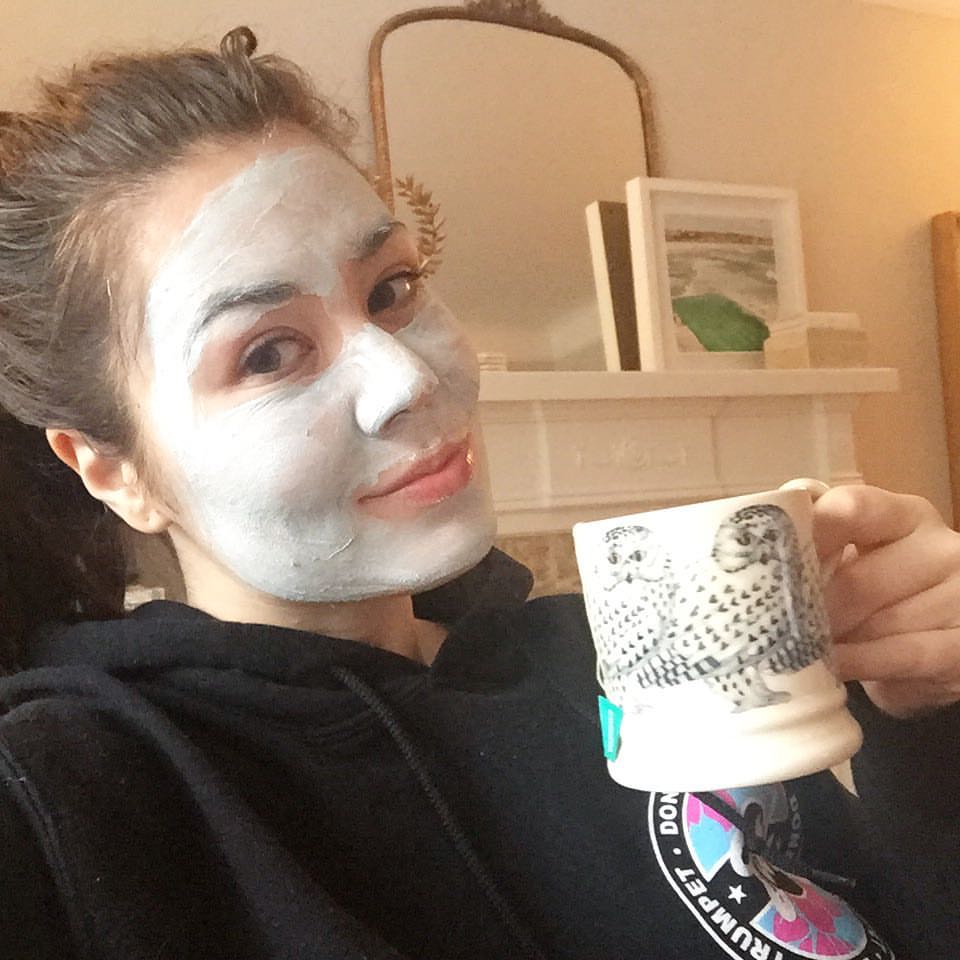 What is your daily skincare routine?
I am a slave to my skin, so the routine is long and constantly changing, but it's something that I love. I cleanse, exfoliate, apply a serum, and moisturize. I put on so much eye cream, I can't even begin to explain. I'm obsessed with hydrating the area around my eyes. I do a face mask (or two) every couple of days.
What are your morning and nightly beauty routines?
AM
PM
Double cleanse with Drunk Elephant's Pekee Bar and Joanna Vargas's Vitamin C Cleanser
Tone with Joelle Ciocco's Perfecting Lotion
Serum: Cosmetics 27 Essence
Moisturizer: Cosmetics 27 Baume
Eye Cream: Weleda Skin Food
If I have a zit, I'll leave a little Joanna Vargas Exfoliating Mask on it overnight to dry it out.
I'll do a mask a couple of times a week. Either a Joanna Vargas Sheet Mask (I like the Dawn Exfoliating Mask, or the Twilight Mask), or I'll make my own mask with adaptogens, tocos (rice bran solubles), Aztec clay, activated charcoal, manuka honey and apple cider vinegar.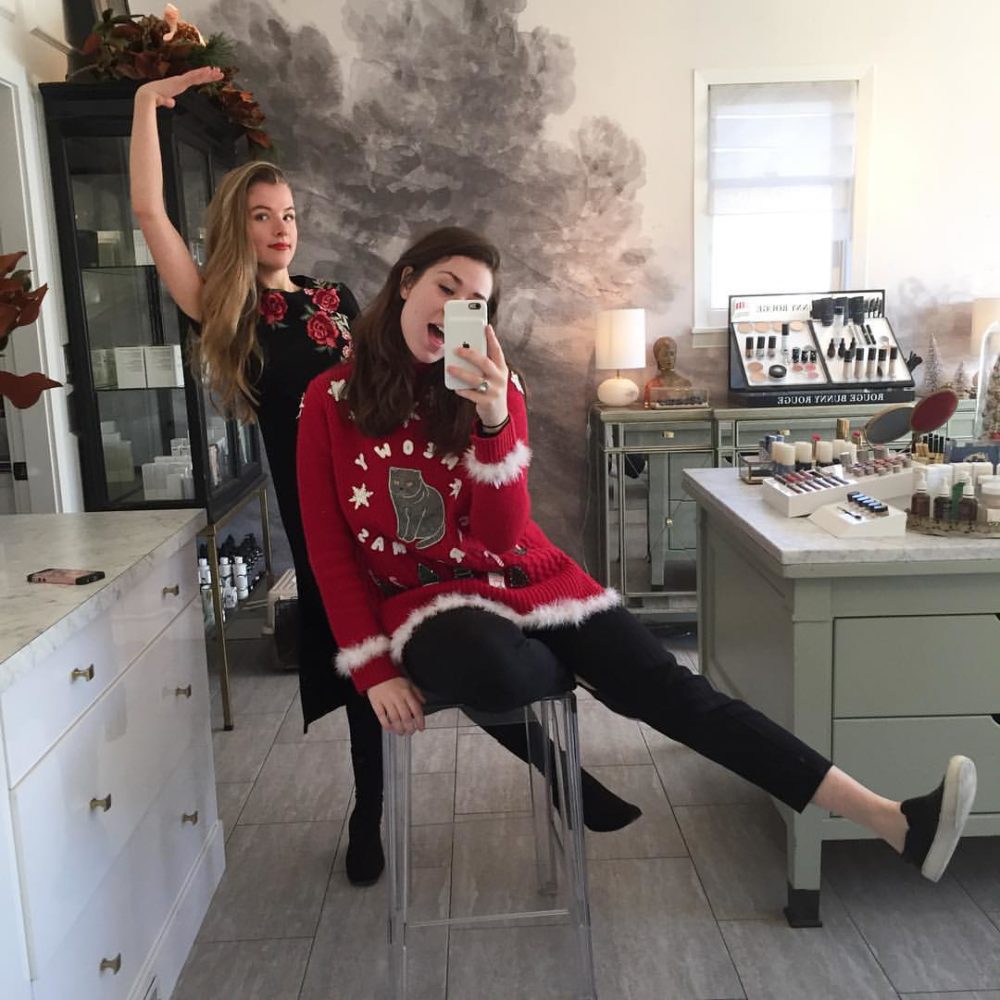 Do you have any other non-beauty rituals that help you feel great?
Oil pulling with coconut oil every morning to pull out toxins from my body. I don't know if it works but it feels good. Also, I keep a gratitude journal that I write in every night for ten minutes before bed. It's nice to be able to take time to pause and reflect and end the day on a positive note, no matter what.
Do you have a game-changing product?
The Joanna Vargas Exfoliating Mask. The Christophe Robin Regenerating Hair Mask. It makes you feel like you've just left the salon in as little as five minutes.
What's a beauty mainstay that hasn't changed since your teen years…?
The products that I use have changed since my teen years because I was far less conscious of clean beauty products, but I have always been very intense about moisturizing. I'm obsessed with body lotion, and always have been. I used Nivea Firming Body Milk for all of high school (I know, I know, but I loved it) and now I use straight up coconut oil. If I'm feeling extravagant, I'll use the Kypris Beauty Elixir.
Do you have any unexpected physical traits that you love?
My front two teeth are crooked. I used to hate it, but I love it now.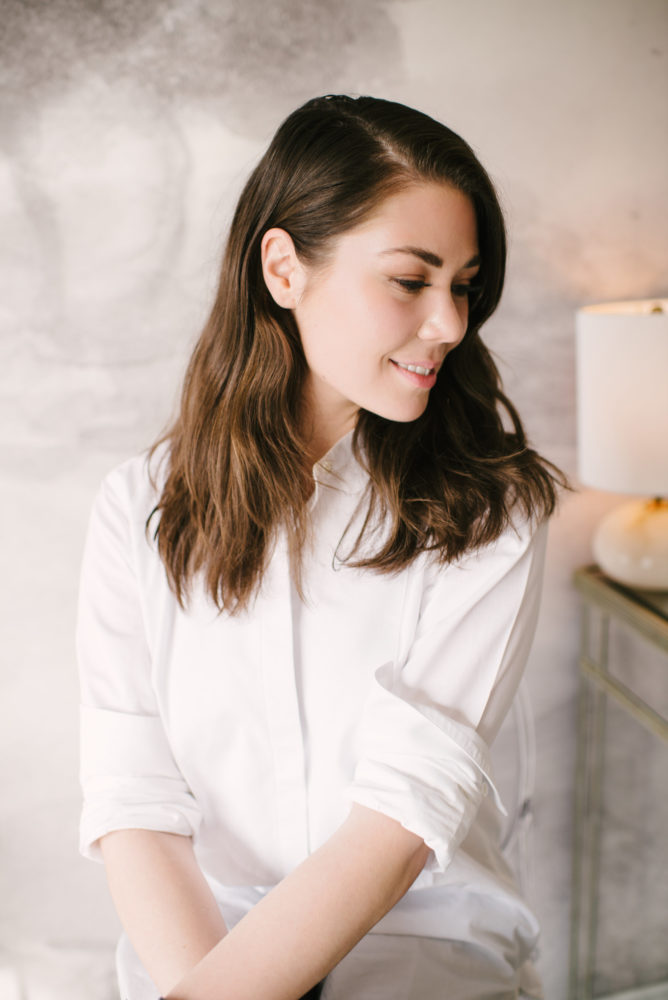 Do you have any beauty "splurges"?
In owning my store, I'm lucky in that I get to try out a lot of products that I wouldn't necessarily splurge on otherwise. But I would say a great facial! I go to Colette at Clarité Wellness.
Do you have any stories of regrettable beauty moments or experiments-gone-wrong?
No lie, a couple of weeks ago I put a little too much turmeric in a face mask that I was experimenting with. It made my face orange, and it was an orange that was much more of an oompa loompa vibe than a casual overuse of self-tanner.
Do you usually wear makeup?
I wear makeup to work every day but I take it off as soon as I walk in the door at the end of the day. On my days off, I go as long as I can without makeup. If I'm going out at night, that's when I really embrace makeup, and I'll make a little ritual out of it and take my time on it.
Is there any other makeup you use every day?
Glossier skin tint, RMS un-cover up, RMS living luminizer, RMS master mixer, RMS blush in Spell, Glossier Boy Brow, Ilia Lipstick in Madam Mina, Hourglass Ambient Light Powder in Dim Light.
What your makeup routine for day and a night out?
My makeup at work changes every day because I'm constantly playing with new products and trying out new techniques, but for an average day, it looks like this:
I have eyelash extensions so I usually skip eye makeup all together.
For the evening, I usually have more fun with things. This is when I'll break out some non-natural products from Sephora or a department store. I figure I'm not wearing it all day long so I can cheat a little. It's like following an 80/20 diet. If I have time, I'll do a face mask before and take the time to really prep my skin. I'll use a fuller coverage foundation like Giorgio Armani Luminous Silk. I love Nars Creamy Concealer and Tarte Shape Tape. I'll use some Chanel cream bronzer. I might do some eye shadow. I never use eyeliner.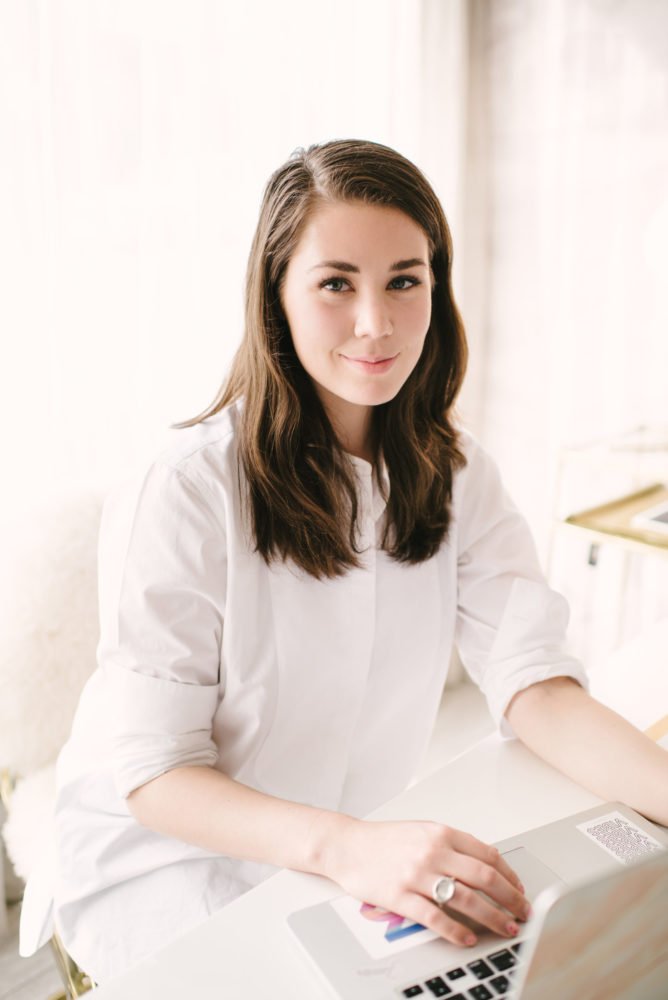 Do you have any weird little tricks that you swear by?
After applying my makeup, I like to take a little face oil and press it into my skin to keep it dewy if my face is looking too powdery. I hate being matte.
Are there any items you're always on the lookout for?
I'm always on the look out for high coverage foundation and concealer that looks like skin, not like makeup. I'm also always looking for a face mask that is going to change my life.
Do you have any other beloved drugstore finds?
I love Aquaphor for dry lips. It's also not much of a find anymore since I feel like everyone knows about it, but Bioderma Micellar water is a game changer. I am a sucker for the Whole Foods beauty aisle, more so than the drugstore. That's where I buy my Weleda stuff, Epsom salts, you name it. I could spend hours there.
How do you change things up for special occasions?
I'm terrible about my hair so I'll get my hair blown out. I would say fake lashes, but now that I have lash extensions, every day feels like a special occasion.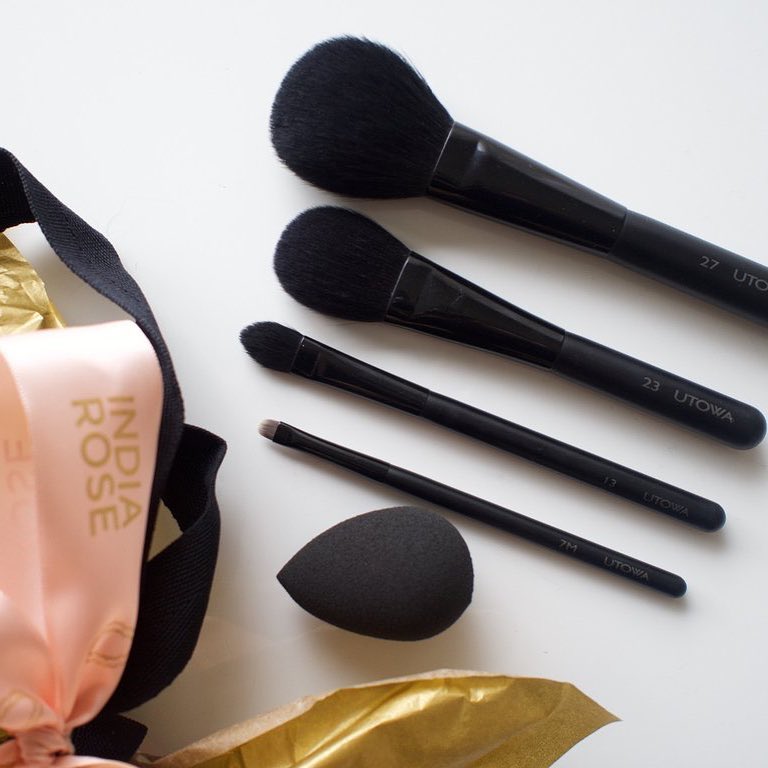 Do you have a signature scent?
Bal D'Afrique by Byredo.
Over the years, has any product stood the test of time?
That's kind of hard to answer, since I've really overhauled my regimen in the past couple of years to use mostly natural products. However, I'll say that I've definitely found products that will. I will never not use Agent Nateur Deodorant, amongst some other faves that I've already mentioned.
What are your favorite lipstick colors?
I have very pale lips so I find a lot of colours are too much of a statement on me. I love dusty rose shades, like Madam Mina from Ilia. Nobody's Baby by Ilia is a great nude. In my Room is a great pink. Rituel de Fille's Whitehorn is a great "your lips but better shade".
How do you style and care for your hair?
Haha, I don't. When my hair is feeling dry or ratty, I do Christophe Robin masks. I LIVE for the Christophe Robin Salt Scrub, which is a great clarifying treatment to remove product build up and to soothe itchy scalps.
I use a David Mallett hair serum on the ends of my hair. Usually I just let it air dry, but if I'm feeling ambitious I will blow dry it upside down and then run a curling wand through the ends. But for the most part, it's up in a bun on top of my head.
Which foods are best for clear skin? For healthy hair?
Everyone's skin is different and needs different amounts of certain nutrients, but I'd say the key to eating your way to great skin and hair is a plant-based diet filled with plenty of colour, particularly dark leafy greens. Lean protein and healthy fats from nuts, ghee, coconut oil etc. Minimal processed sugar and caffeine.
If you think this sounds like no fun, try Erin Ireland's puffed rice peanut butter fudge and get back to me, I think you'll change your mind.
What are your favorite essential oils? Face or body oils?
I love tea tree oil for breakouts. I use Uma Wellness oils, which are essential oil blends as aromatherapy. Vintner's Daughter for face, Coconut Oil or Kypris Body Elixir for body.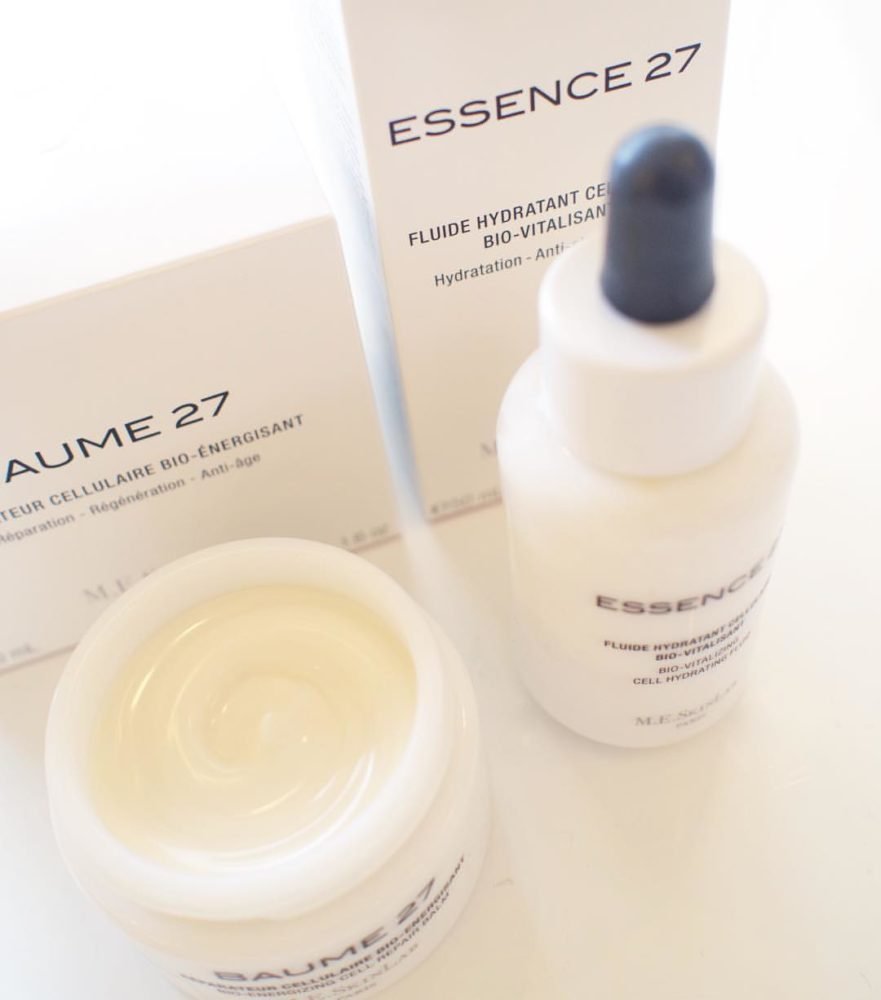 Do you do any DIY treatments?
Yes! I live for DIY face masks. I change them up regularly, but the simplest one that I do is Aztec Clay and Apple Cider Vinegar.
Are there any foods or drinks that help you look and feel your best?
I'm obsessed with grain bowls. They're more fun than eating a salad in the winter and you can pack them full of vegetables, protein and fermented foods like sauerkraut, which is good for gut health—something that everyone says is the key to beautiful skin. In terms of drinks, the greener the juice the better. I make mine in a vitamix so that you keep the fiber.
My favourite store-bought juice is the Pacific from the Juicery Co, but I love all of their other juices too. It might not necessarily be good for the thighs but I think a big bowl of pasta is good for the soul, and when I think I look my best when I'm happy, so I never turn down carbs. I love carbs.
I know you have a feminine style, could you give us three items you are coveting right now?
Just got a pair of Gucci slides and I'm obsessed with them and can't wait for it to stop snowing so I can wear them constantly. They look good dressed up or down. I, along with the rest of Vancouver, love athleisure so I have my eye on some super cute harem joggers at Turf, I'm not sure who they're by, but they're cute and comfy.
What about five essential products every girl needs in her medicine cabinet?
Cleanser, Moisturizer, Lip Balm, a great natural deodorant, concealer.
You believe in great natural skincare, what are some great budget brands?
Weleda is amazing! I love Nelson's, which I buy off of amazon.
In your opinion, what makes a great brand?
A great brand is one that makes a product that works, with integrity.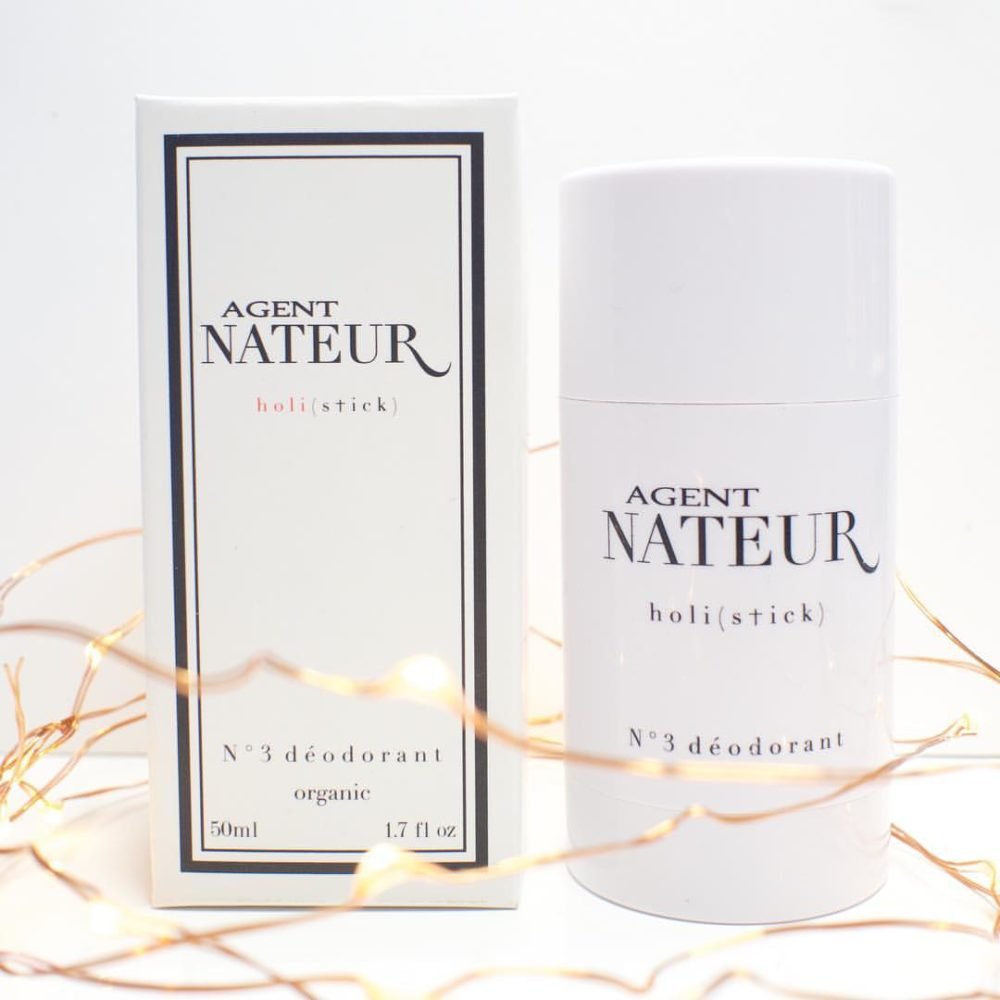 One face product every woman should own?
Weleda skin food! I love it so much. But I think it's worth investing in a genuinely great face lotion.
What's always in your bag? What won't you travel without?
Face mist, aquaphor, makeup remover wipes, Jao brand hand sanitizer.
The staple you haven't stopped wearing recently?
RMS living luminizer. I love highlighter.
The one accessory every woman should own?
A smile ☺
Three favourite Vancouver brands?
Vitruvi, Woodlot, Mandula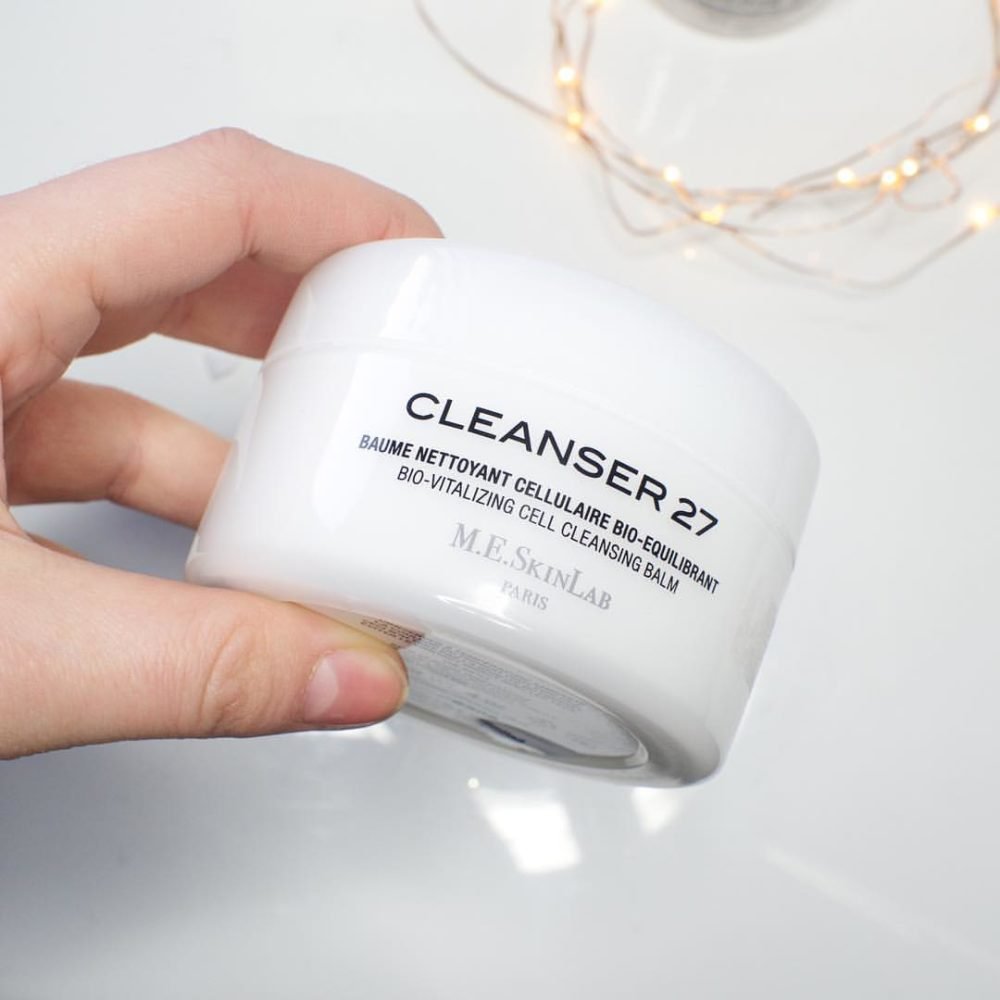 What's an issue you feel very passionately about right now and why?
I am incredibly passionate about clean beauty products and the notion that what we're putting on our bodies is just as important for us, and for the environment, as what we're putting in our bodies.
Last but certainly not least: do you have an overall beauty philosophy?
Take a holistic approach to caring for yourself and it will show in your skin. As Glossier says, "skincare first, makeup second".
Thanks India! Check out other posts in the My Beauty series.
Photos taken by Whitney Krutzfeldt.
Shop The Post