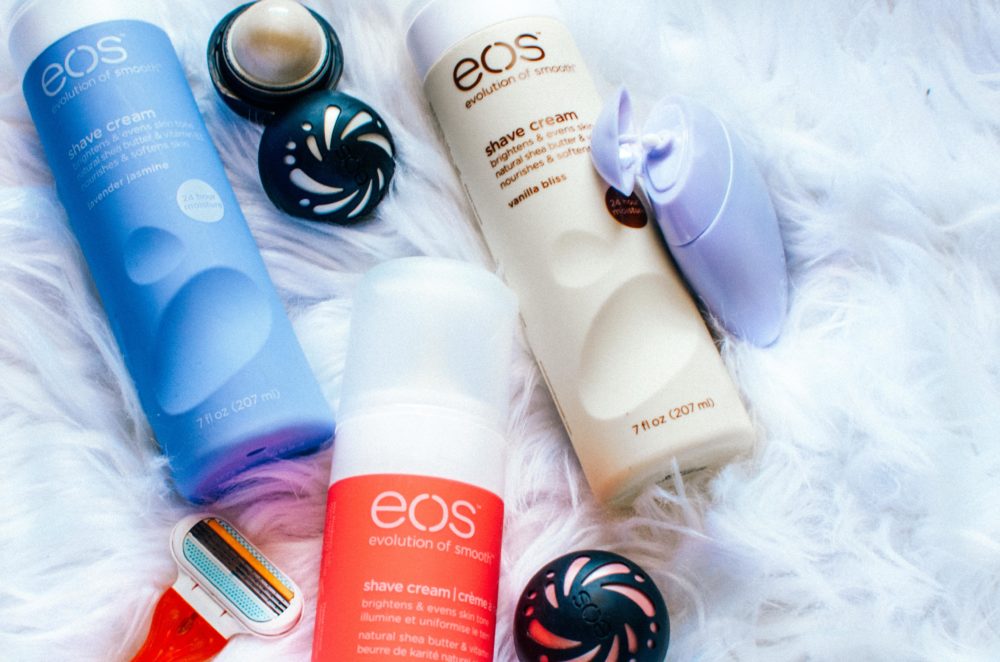 With the weather warming up, it's inevitable our legs will start to show. That means smooth skin ladies! I tested out the latest EOS products, their shaving cream, hand cream and lip balms. After using them for a bit I thought why not have a giveaway! It's a fun way to celebrate the start of Spring, right?
Affordable and found at almost every drug store, EOS is accessible to all. I found the scents not so overwhelming, the consistency of the products good and the packaging lovely. I did find the shimmer lip balm a little too much for me, but one you may love it!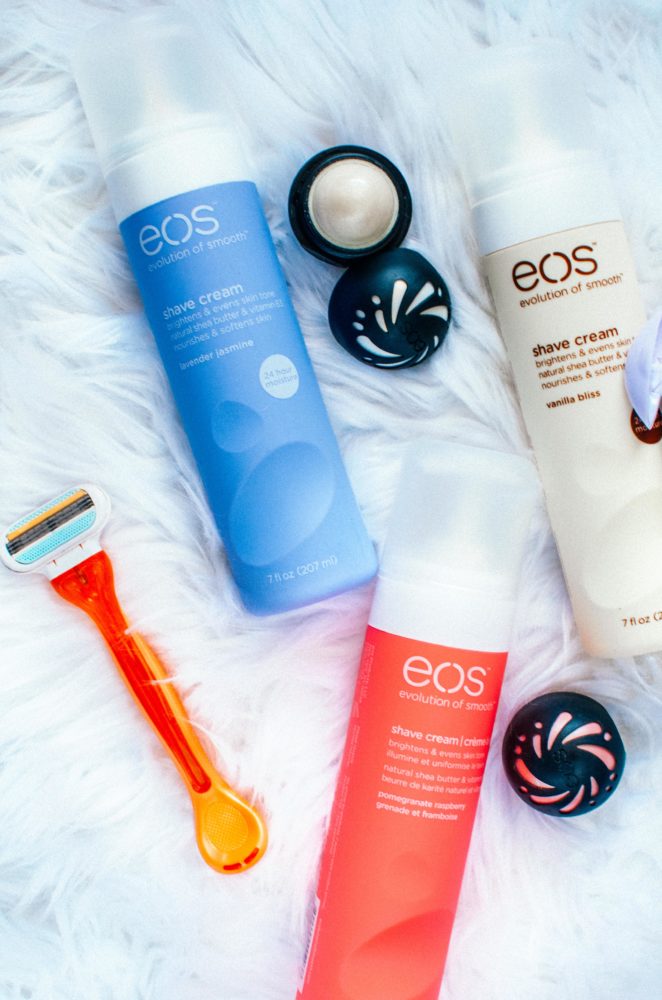 Their products are mostly:
Gluten-free
Paraben-free
Petrolatum-free
Phthalate-free
The Shimmer Smooth Balm comes in two shades. Both moisturizing your lips with conditioning oils and leaving a subtle shimmer.
The shaving creams claim to moisturize for 24 hours and I felt that my legs were. I also tend to apply lotion anyways after shaving, but I could still feel that extra layer. Rich, non-foaming eos shave cream is packed with natural shea butter, vitamins B3, C & E, green tea and grape seed extract for beautiful skin.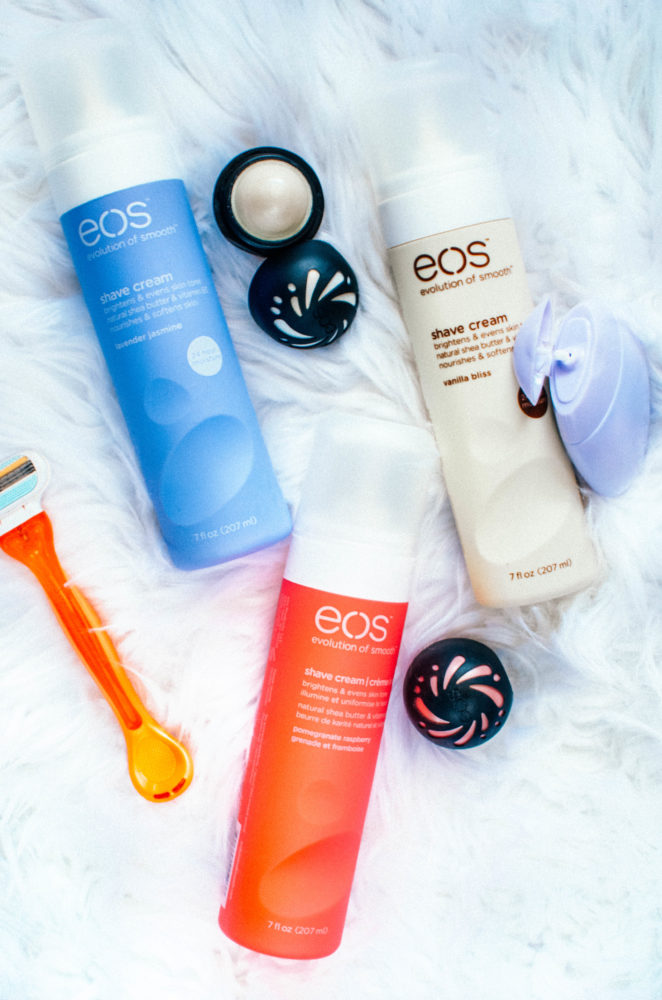 I always have hand cream in my bag and this was a nice addition. It's a 90% natural formula, that claims to give 24 hours of moisture to your hands. There's nourishing shea butter, aloe, oats and antioxidants to keep your hands beautiful, soft and smooth.
As you can see, these are products definitely worth trying out. They're pretty to look at, have a nice scent and super, ultra moisturizing.
To Enter the EOS Spring Giveaway
Like and comment on my Instagram post. One lucky winner in Canada will win 3 shaving creams, hand lotion and shimmer lip balm. Contest will end March 30 at 11:59PM.
Open to anyone over the age of 13+.
Good Luck!