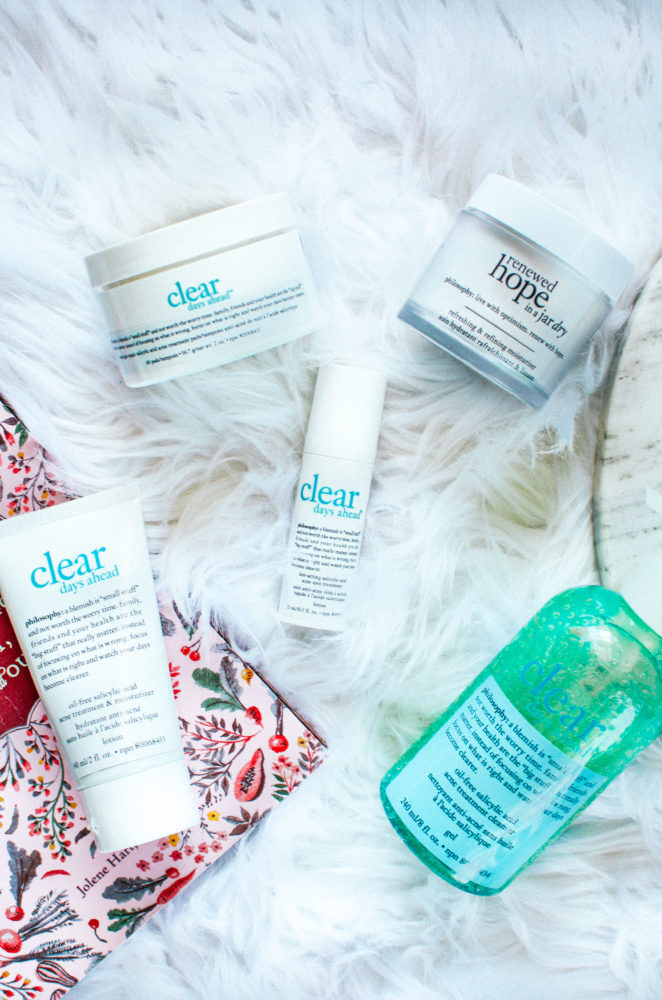 I've been one of those "lucky" women who after turning the big 3-0, suddenly had adult acne. Not so long ago I had nice clear skin with an odd hormonal zit, but that was no longer the case. I take birth control pills, cut out dairy for the most part and drink lots of water. When I was sent the Philosophy Clear Days Ahead collection, I was so excited to try it out!
I do want to say though, I have been getting regular facials for the past year and also had a couple of chemical peels which made such a huge difference in getting rid of those pesky acne spots. My forehead has cleared up and so has my jawline. BUT I still get these horrible almost cystic zits by my chin. And is it me or does it take forever to get rid of them as you get older?
Being a nice shade of pale, I feel the red marks are far more noticeable than other peoples. Thank god for concealer!
Back to the Philosophy Clear Days Ahead collection. So I was sent this as a free product and was so happy to try it out. I'm wanting to achieve that glow that we all are striving for.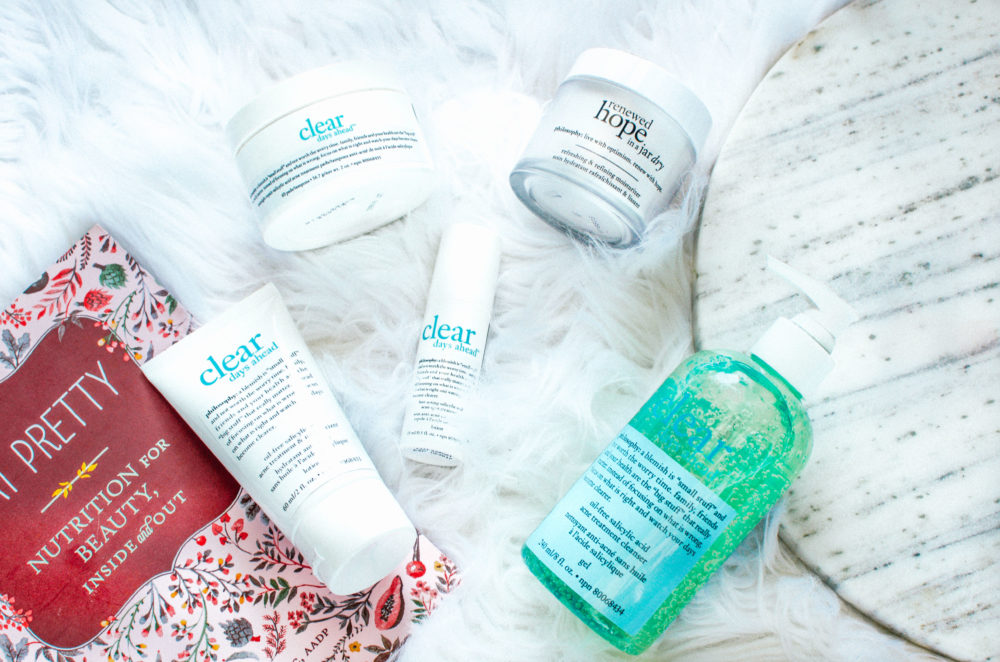 The Philosophy Clear Days Ahead collection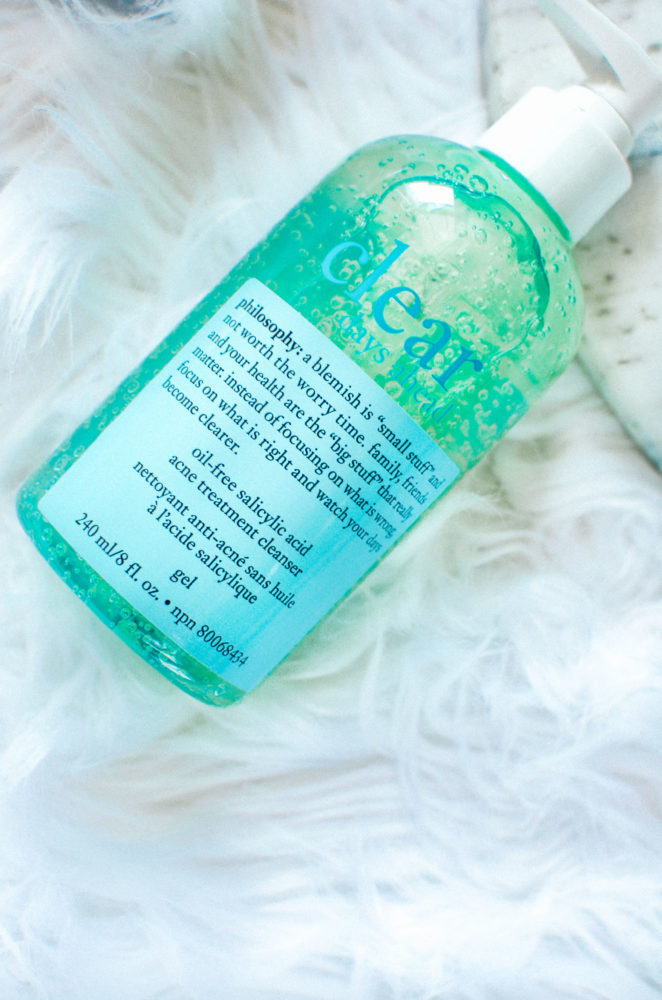 I use the Oil-Free Salicylic Acid Acne cleanser every second day. It contains 1% salicylic acid, so I don't want to dry my skin out. I leave it on for the 30-60 seconds it recommends. Since introducing it into my routine, I feel it has helped out. Because of the salicylic acid, which helps unclog pores, targets existing acne blemishes and helps prevent future breakouts.
It also contains:
a coconut-based cleansing agent (cocoamidopropyl betaine) to cleanse and remove makeup from the skin.
panthenol (vitamin B5) and jojoba esters to calm the skin – in case it dries out.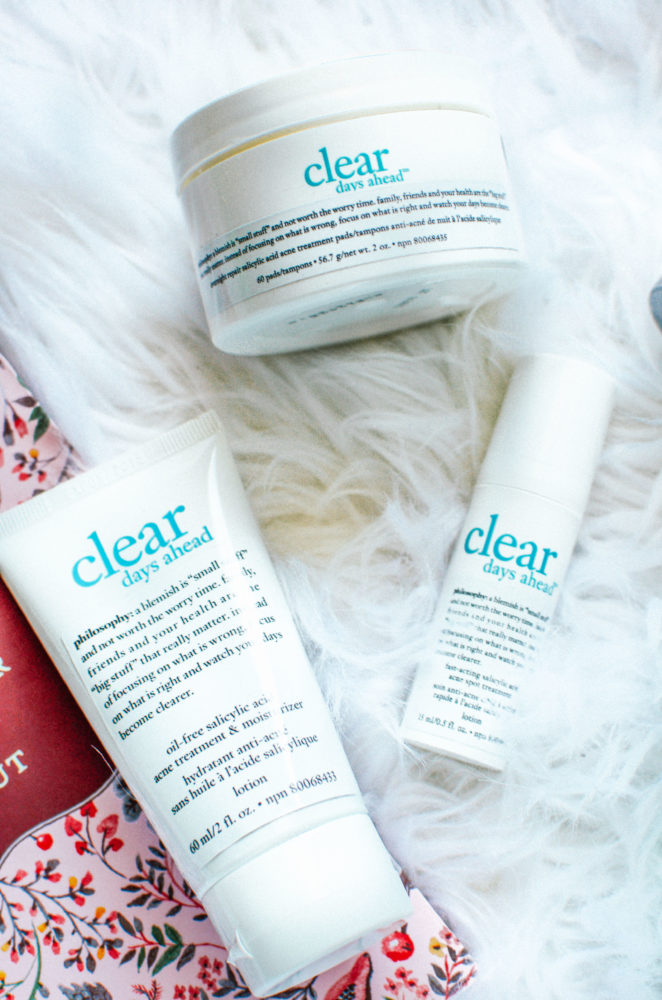 The Fast Acting Salicylic Acid Acne Spot treatment is the bomb! Clear Days Ahead Spot Treatment contains 2% salicylic acid, which really gives you a fast turnaround on clearing up those zits. It also has 2% glycolic acid and polysilicone-11 to absorb oil.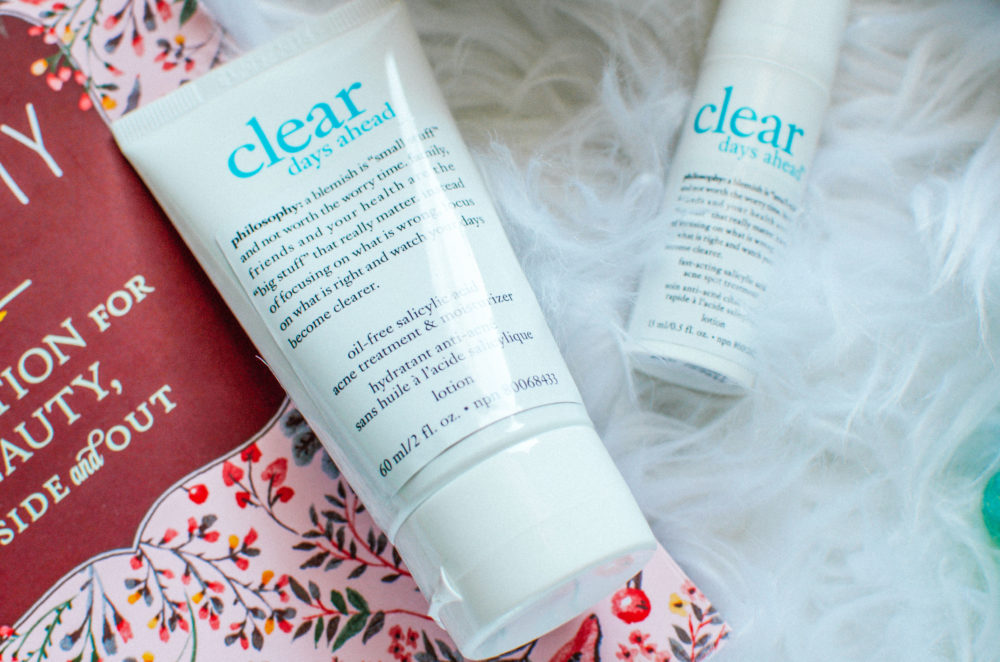 The moisturizer was ok, I didn't really like the texture and prefer their Hope in Jar (which is amazing!). The Clear Days Ahead Moisturizer contains 1% salicylic acid. It also has oligopeptide-10 and works to prevent the skin from developing new acne blemishes. But for myself, it just had a weird texture and wasn't moisturizing enough.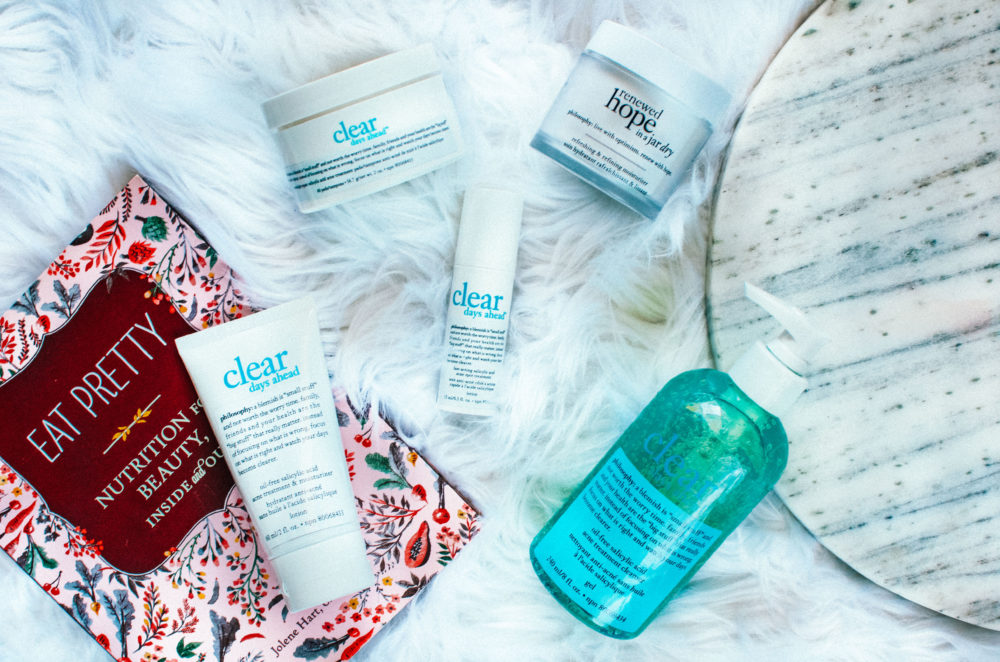 The Overnight Repair Salicylic Acid Acne Treatment Pads are really effective but I feel you could get equally good products at the drugstore for a 1/3 of the price. They run for $46 (!!), so expensive for the average person.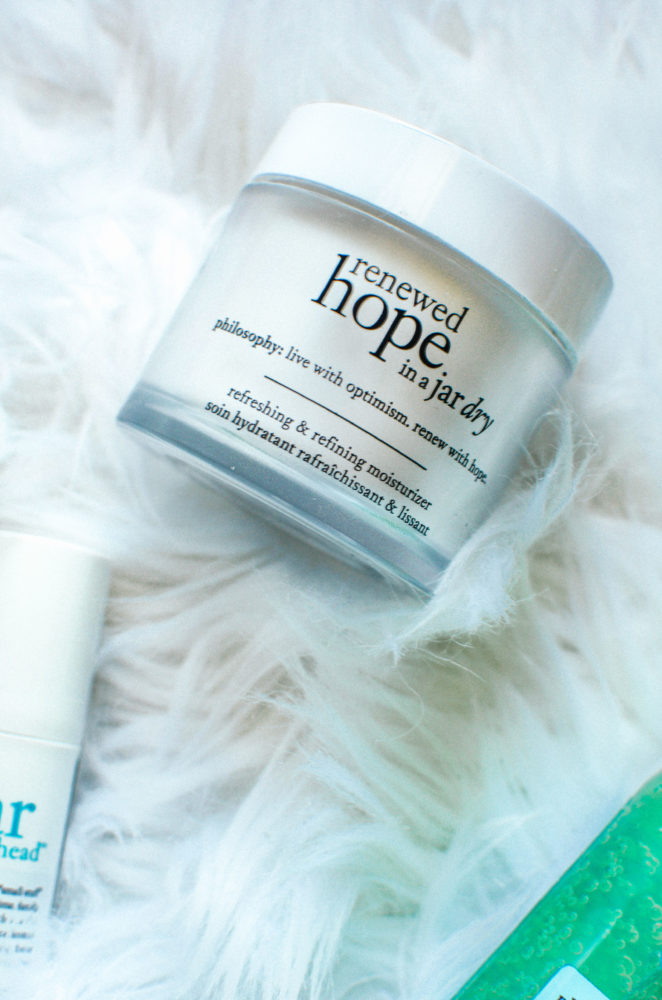 I love, love, love Philosophy Hope in a Jar! It's so moisturizing, lovely texture and a little goes a long way. This was my pick over the Clear Days Ahead Moisturizer.
I'm not going to lie, the Philosophy Clear Days Ahead collection isn't exactly cheap. But it does have a couple of great products in it that are effective and did make a difference to my face.
Shop the Post