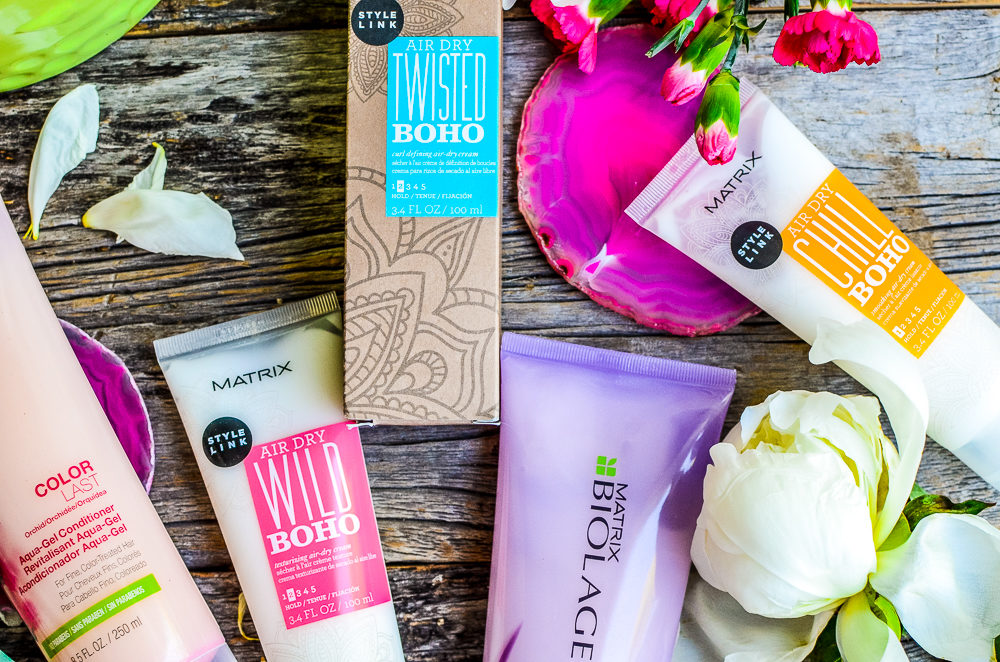 Summer is here! We are now into July (what?!?) and enjoying some heat and that dreaded humidity. That means it's time to change your winter hair-routine to your summer routine. I'm always so excited during this time of year, because that means I can try new hair products and improve my hair-care. Matrix Canada sent over some of their latest Matrix hair products and I couldn't wait to try them out!
Many of us are getting out and enjoying the warmer weather, it's important to remember that even just a few days in the sun spent on that tropical vacation (or Vancouver lately), can create a total downhill spiral for your hair, especially when salty ocean water and sandy beaches are involved. Dry, frizzy ends anyone?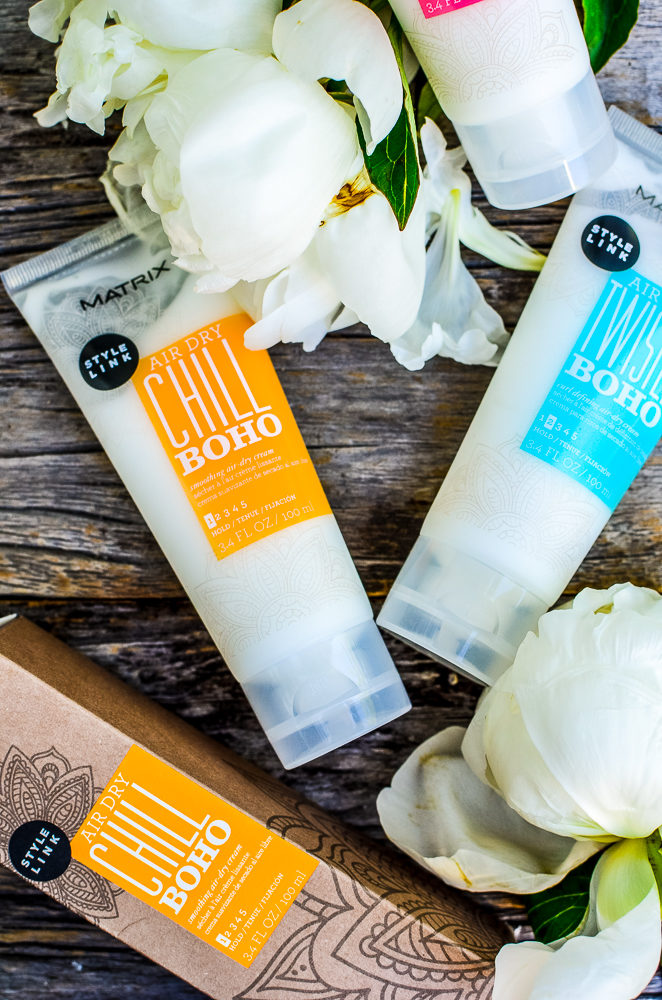 I've always been one to wash and air-dry my fine hair as often as possible, especially in the warm-weather months, believing that the less additional heat I use, the less dry and damaged my fine, fine hair will be. But since we live in Vancouver (not the desert), there's a whole set of haircare obstacles to overcome, including humidity and heat, which I've found creates annoying, unwanted frizz and dryness.
Keep reading for some easy healthy hair tips to help protect your tresses while on your adventures this summer!
But first…
Matrix Canada launches the latest product from their signature Biolage Core Collection — Aqua Gelée. The brands lightest conditioning gel technology imparts light-weight, oil-free, nourishment from roots to ends.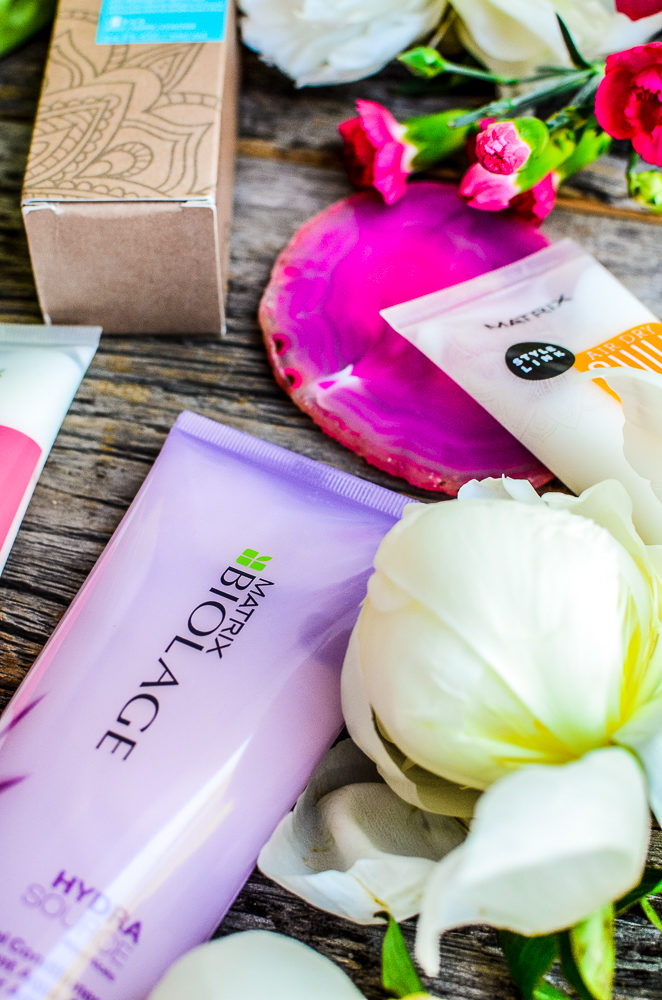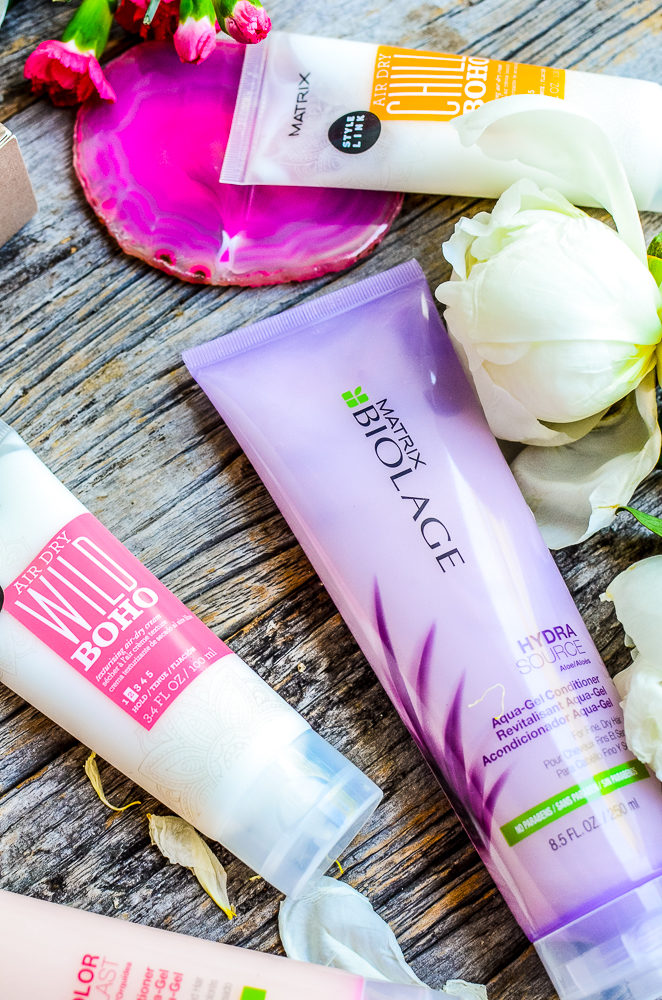 I'm in love with the Colour-Last conditioner, my hair feels so soft and light after using it. A little product goes a long way with my fine hair and it doesn't feel weighed down after. Aqua Gelée is silicone-free, oil-free, paraben-free and they all are suitable for colour treated hair.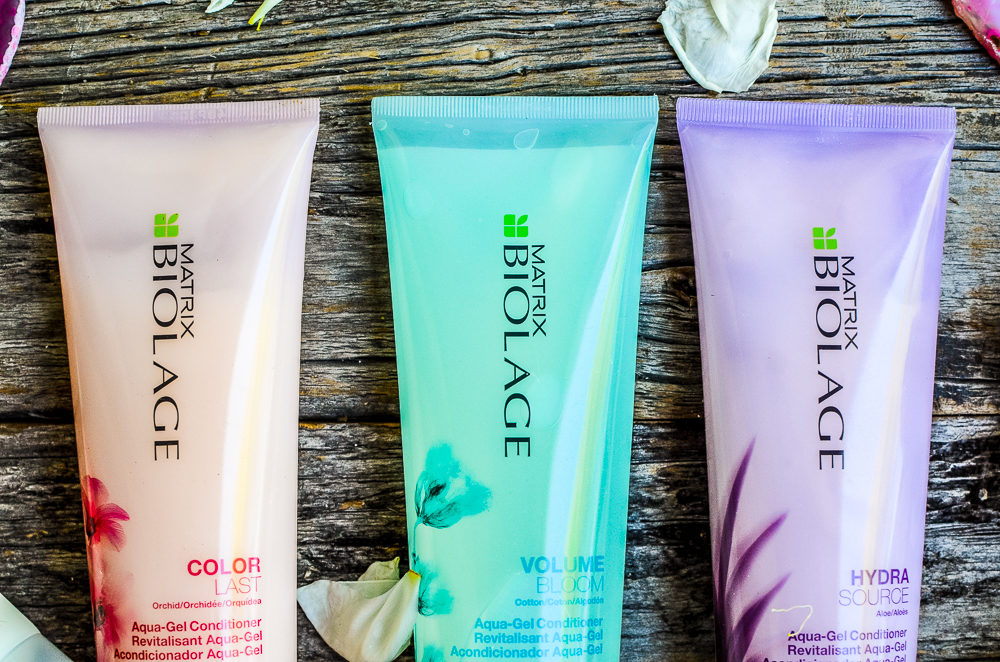 They also released their Air Dry Stylers for those wash and go girls (like moi). Low Dry your locks with Matrix Canada No-Heat, Air Dry Stylers for beachy chic Summer hair. Free your hair care routine from damage with Matrix Canada's first NO-HEAT stylers to create effortless looks.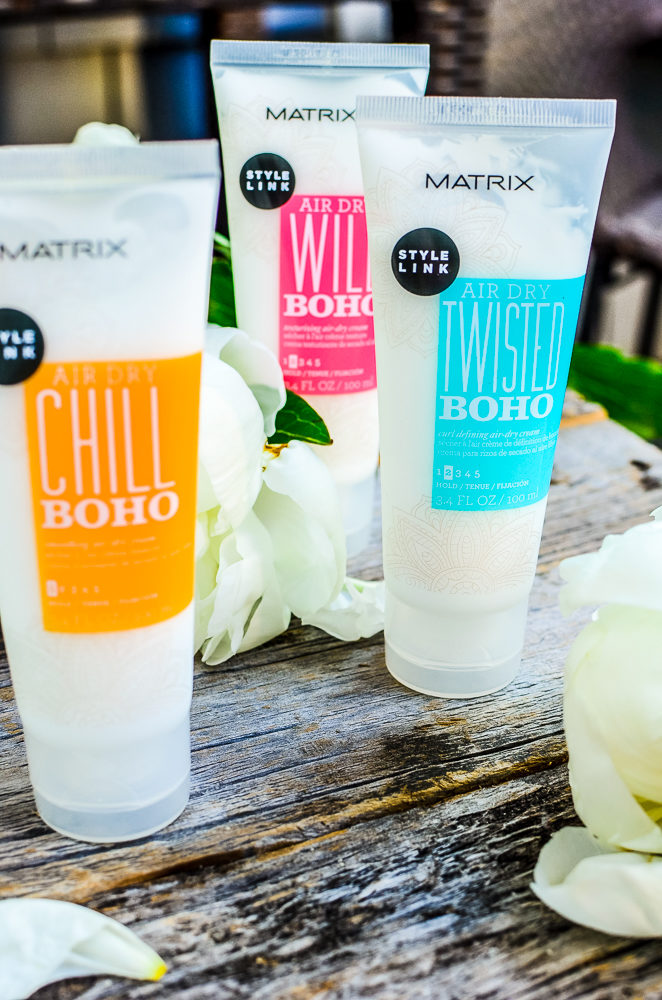 From smooth, chilled out locks to texture gone wild — Just add fresh 
air
. Voila! An undone style is easily created. Low 
dry
 or 
air
dry
 to create wild texture, chilled-out smoothness or twisted curls with shape-enhancing 
air
–
dry
 styler
s.
*LOW DRY – To blow dry hair on medium/low heat. This technique is used by the professional to speed up air dry final looks.
Twisted Boho – Embrace your curls with this Air Dry Styler that defines your curls for a frizz controlled finish.

Chill Boho – Tell your frizz to chill out with this Air Dry Styler that smooths flyaways for a lightweight, frizz controlled finish.

Wild Boho – Unleash your wild side with this Air Dry Styler that texturizes the hair for an undone, messy look.

5 Summer Hair Tips with Matrix Canada
1. Use a Leave-In-Conditioner any time you will be outside for more than a few hours. This is an easy way to protect hair no matter what activities you will be participating in outdoors. Spray onto hair evenly and scrunch with fingers to help your hair absorb the conditioning agents. Extra points for placing your hair in a braid to help keep salt, sand, and sunshine from penetrating much of your hair.
2. Wear a Hat. Especially when you're anticipating a full day of sunshine where shade may be scarce. The bigger and wider the brim, the better! And thankfully, big sun hats are always in style, for this very reason! I've been wearing mine literally all season so far! This is also double duty since you'll be protecting your face and skin!
3. Dampen Hair Before Dipping Into The Pool. If you know your hair will get wet, this is an absolute must. By wetting your hair first, it helps prevent nasty, harsh pool chemicals from absorbing into the hair. Getting some swimming in for your workout? You can do one even better here, by applying a deep conditioner or hair mask to hair before putting on your swim cap. The conditioner will provide a super hydrating deep treatment while you swim! Be sure to rinse hair well after getting out of the water.
4. Treat your hair to some major TLC by regularly applying a repair treatment. Hair is in need of some major hydration during the hot humid summer months, and a product that can work overtime by both restoring hair to its natural, healthy state, while also protecting it from the sun, is a complete lifesaver and one that should be on a frequent rotation in your beauty routine this summer.
5. Spend less time washing your hair, and more time conditioning it. Shampoo can be drying and strip hair of the natural oils it needs to protect itself from the sun, humidity, salt, and sand. Try to limit your shampoos to twice a week, but always condition hair whenever you wash it. Use a handy dry shampoo throughout the week to keep hair shiny, healthy, and clean, without stripping it of the much-needed hydration it needs to protect itself from hot weather.
I also add the collagen in this post, to my morning tea that I feel has helped my hair strength and shine.
Shop the Post

Now, what are you waiting for?! Get out and enjoy summer before it's gone! Just don't forget to treat your hair to a little extra TLC during the next few months to keep it healthy and looking it's best when fall finally comes back around!
What are some of your favorite tips for protecting your hair in the summer? Let me know in the comments, I love hearing from you!
Also, be sure to A Life Well Consumed on Instagram to stay up to date on all future posts!
These products were sent for free, but all opinions are of my own.