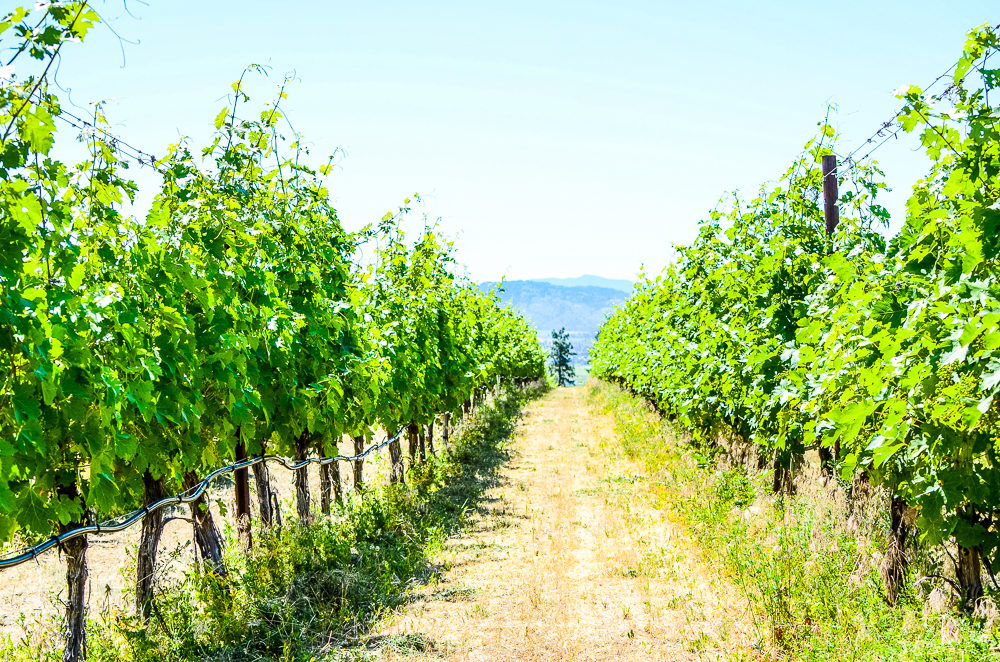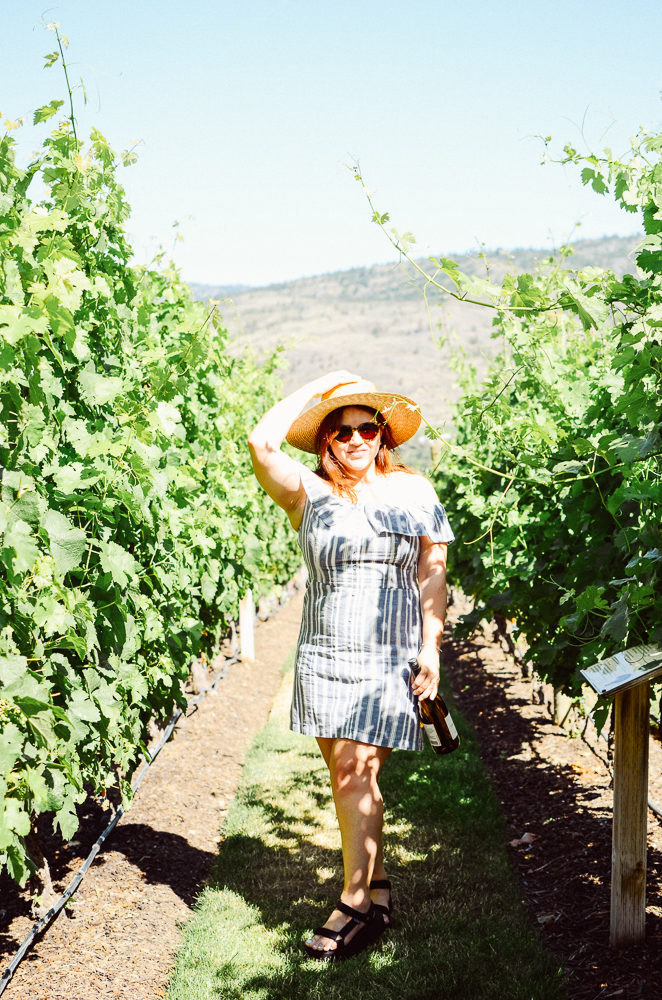 If you're not familiar with the province of British Columbia, you may not know that we have Canada's only desert! It's beautiful, with rolling hills and filled with wineries and lakes. Curtis and I recently took a trip to Osoyoos, BC earlier this month for a quick mini-moon. Astride the 49th parallel runs the unique pocket desert of Osoyoos, sunny lakeside town of is full of wineries, beaches, and really good food – what more could you want?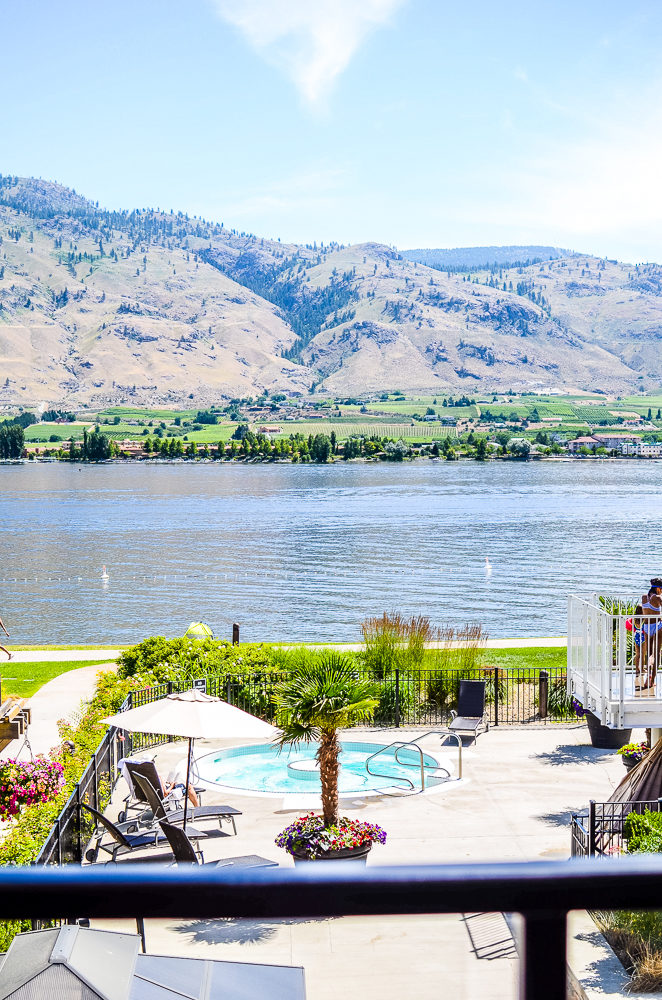 I used to go to Osoyoos as a kid for a few summers with my family. We'd glamp in a motor home and spend all day on the boat wake boarding and tubing. So much fun! Generally the weather is always warm all summer, so it's a great place to relax.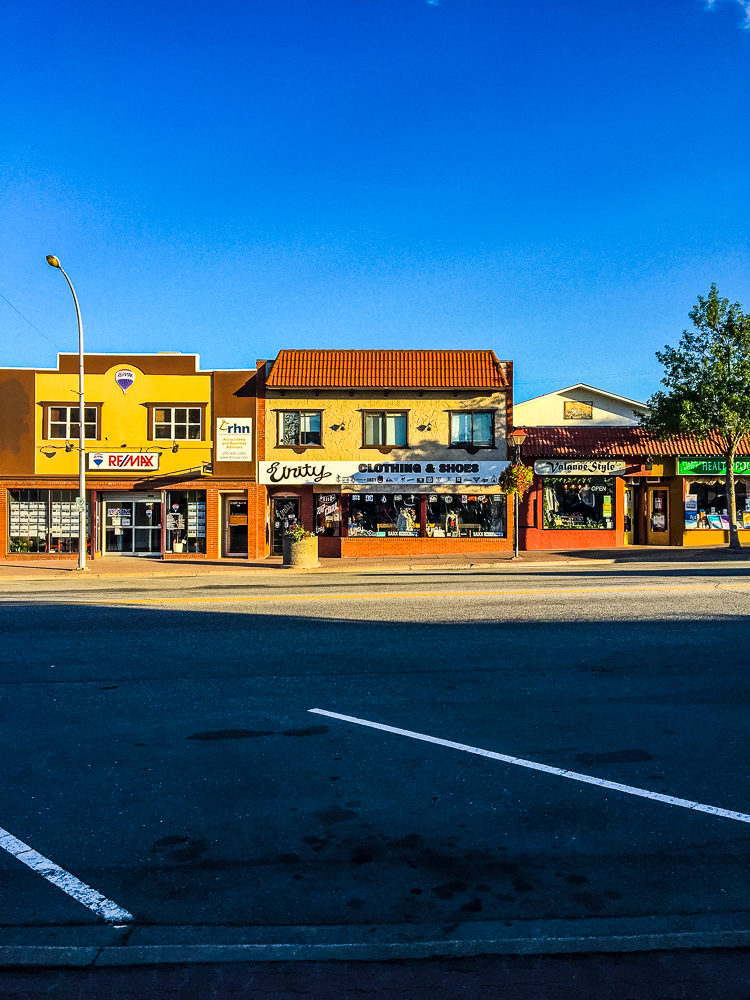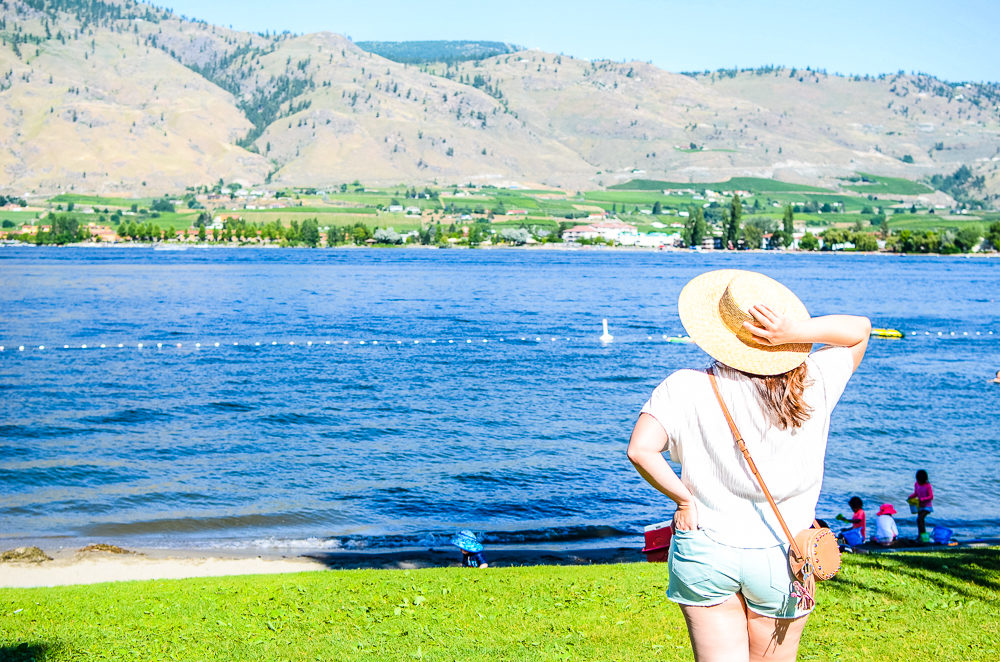 Osoyoos is a small town with quirky character. I'll be honest, it doesn't have a night life and you're not visiting to shop for clothing etc. But it does have the lake and tons of wineries nearby! Osoyoos means "the place where two lakes meet," and the water is the spot all summer, for Sea-Doos, stand-up paddle-boards, and beach side blankets.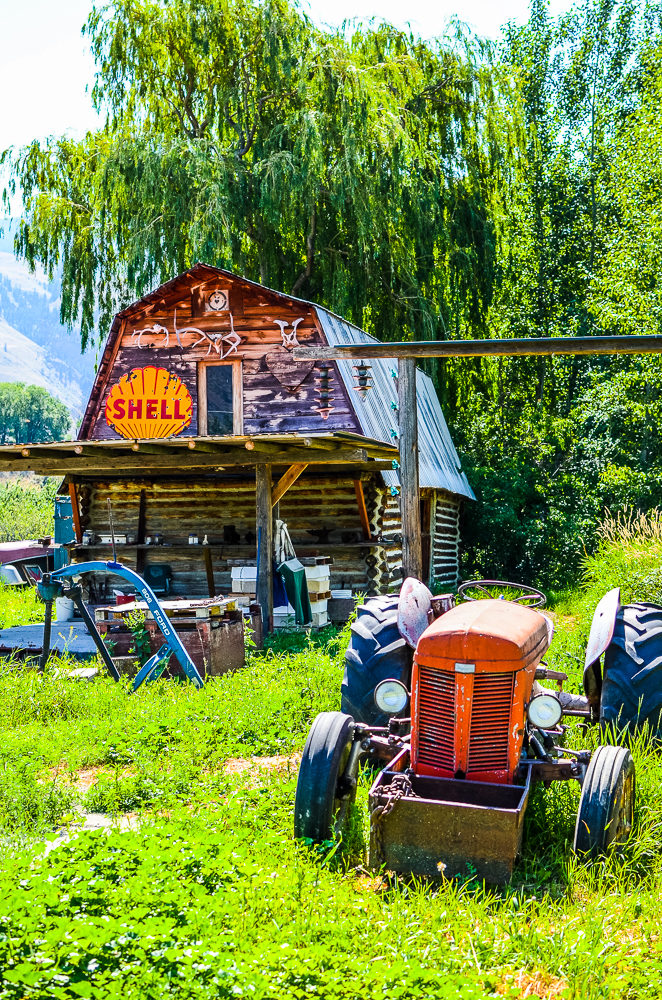 How to Get to Osoyoos
Osoyoos is a gorgeous five hour drive through the mountains from Vancouver, and it's a short two hour drive through wine country from Kelowna. You can also fly in to nearby Penticton or even Kelowna. But Curtis and I both love roadtrips, it's one of the best parts of summer for us. You can see another great road trip to Tofino here.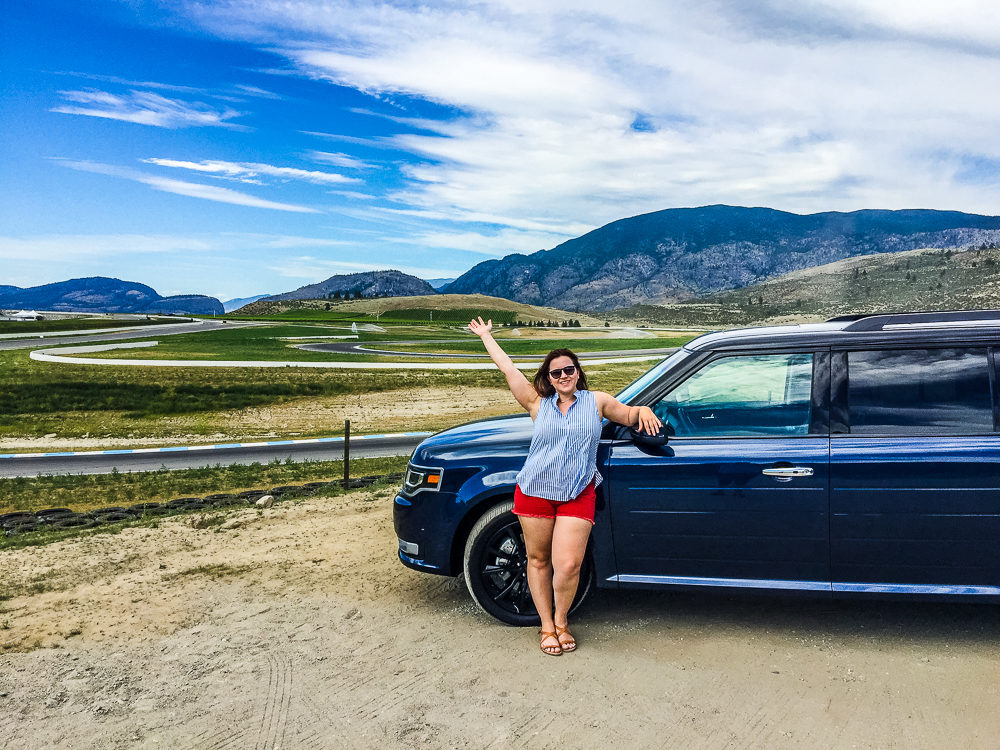 We took the 2017 Ford Flex SUV for our trip and it was spacious, comfortable and perfect for a road trip through the Crowsnest Highway. We had plenty of room for the fruit, wine and bags + cooler.
Where to Stay in Osoyoos
We stayed at the Watermark Beach Resort on the beach. The pet-friendly resort has 123 suites (studios, one-, two- and three-bedroom penthouse suites) and 30 spacious beachfront villas, all with air conditioning, private balconies and fully equipped kitchenettes. It sits at the foot of Main Street with a mix of cityscape rooms and (infinitely preferable) lake-facing townhouses.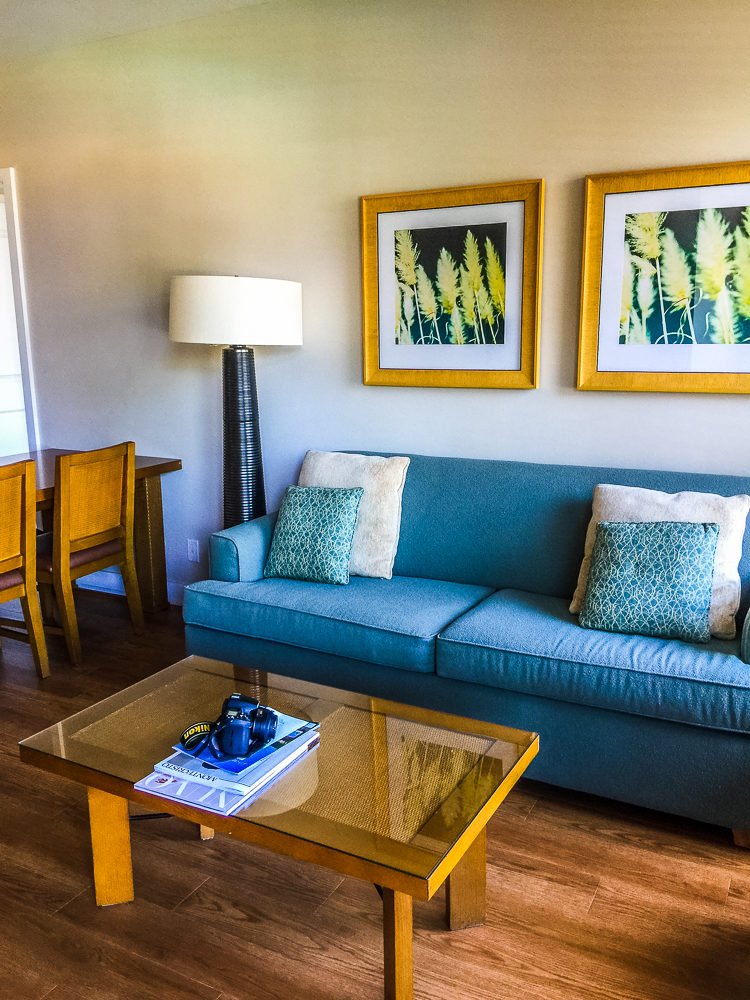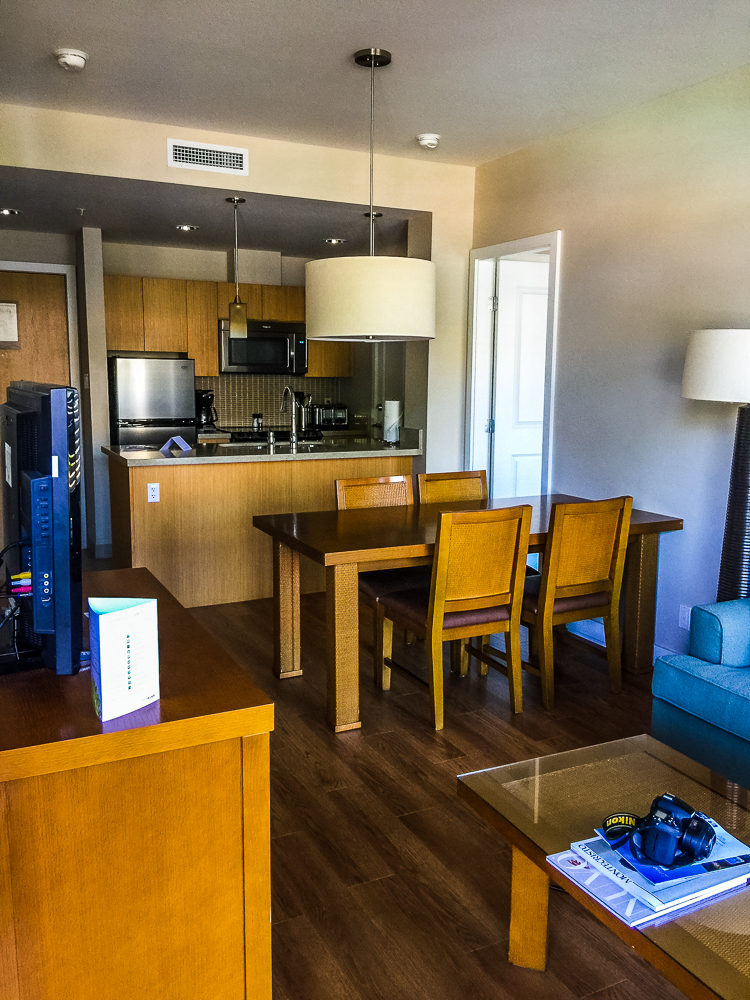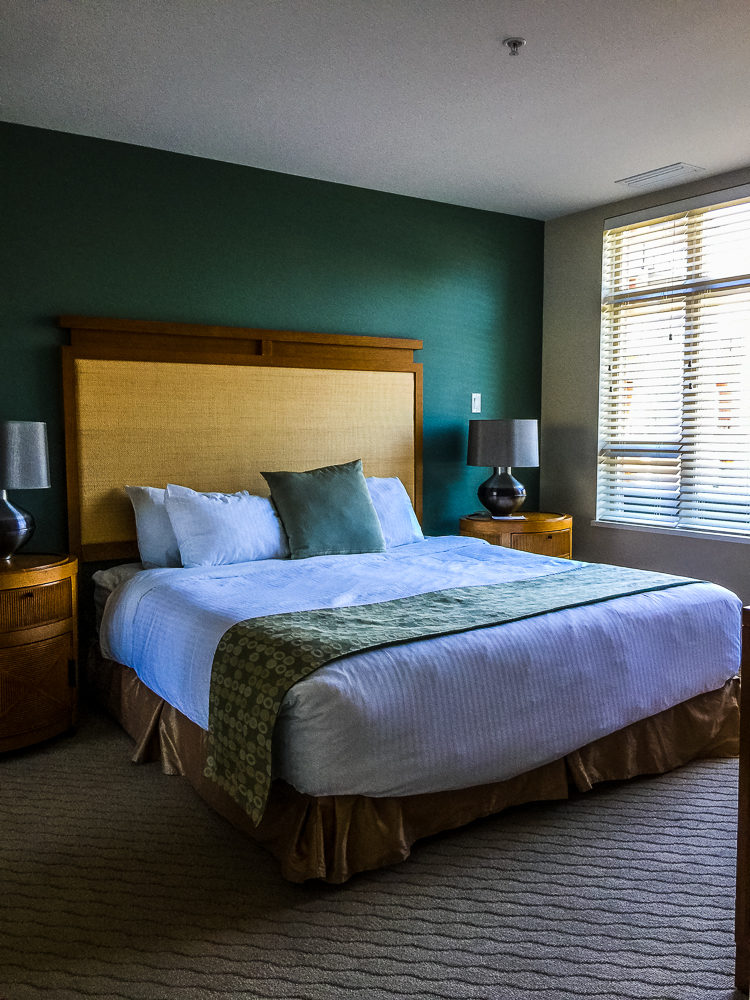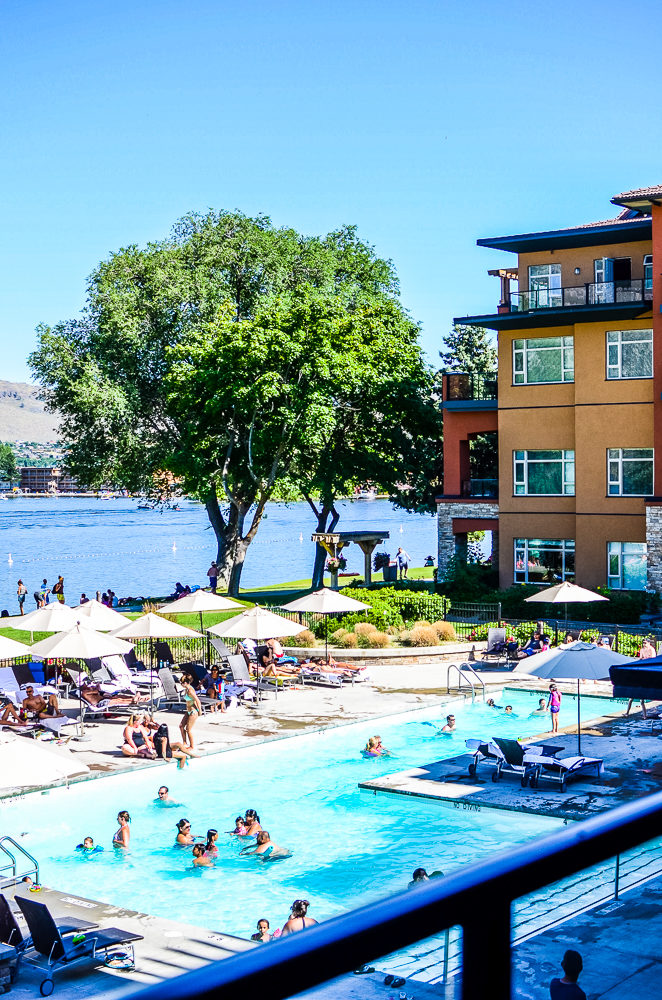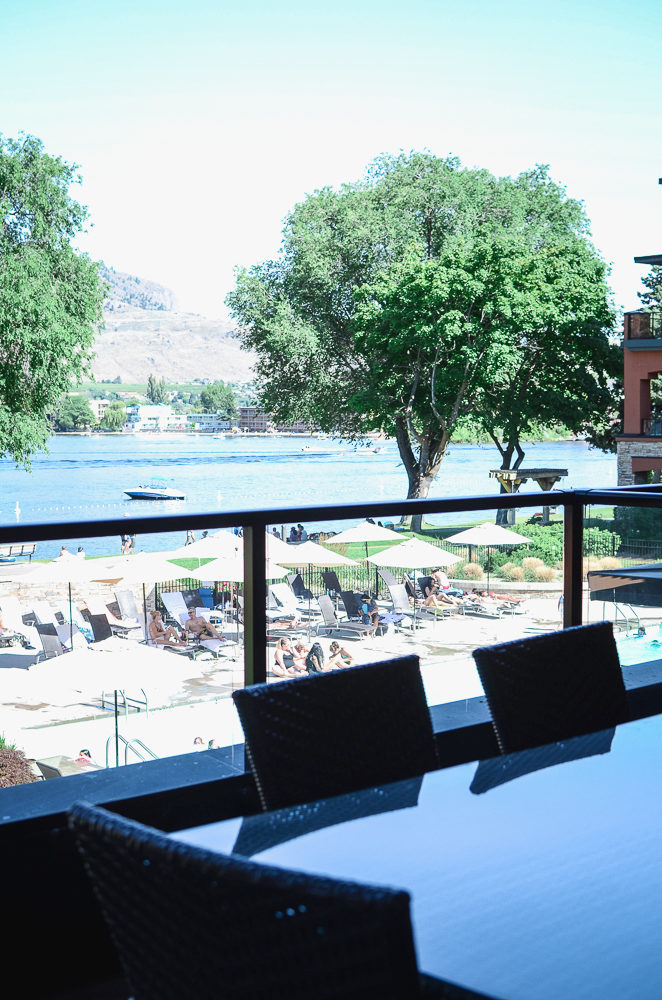 Our room was comfortable (had two bedrooms + 2 baths), a wonderful view of the lake and large patio. The lakeside resort's amenities include the award-winning Restaurant at Watermark, hot tubs, steam rooms, an outdoor heated pool, waterslide, spa, onsite wellness team and facilities, Yoga, Pilates, SUP and more.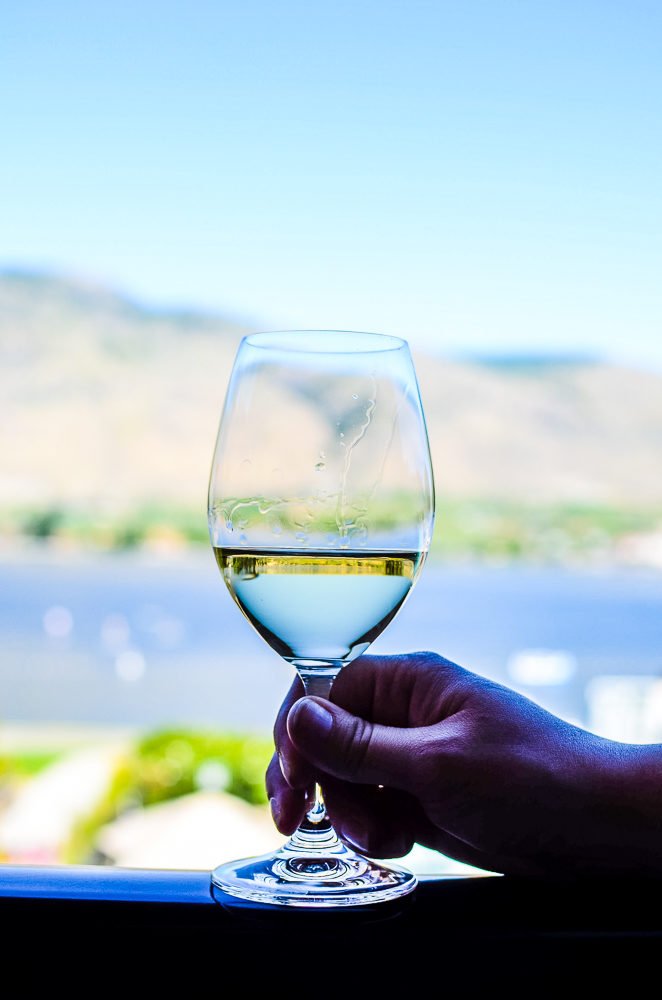 For a more affordable option, there is the Best Western on the other side of the lake. The property is located walking distance from Osoyoos Lake and Rattlesnake Canyon Amusement Park. It's comfortable, convenient and is all you really need.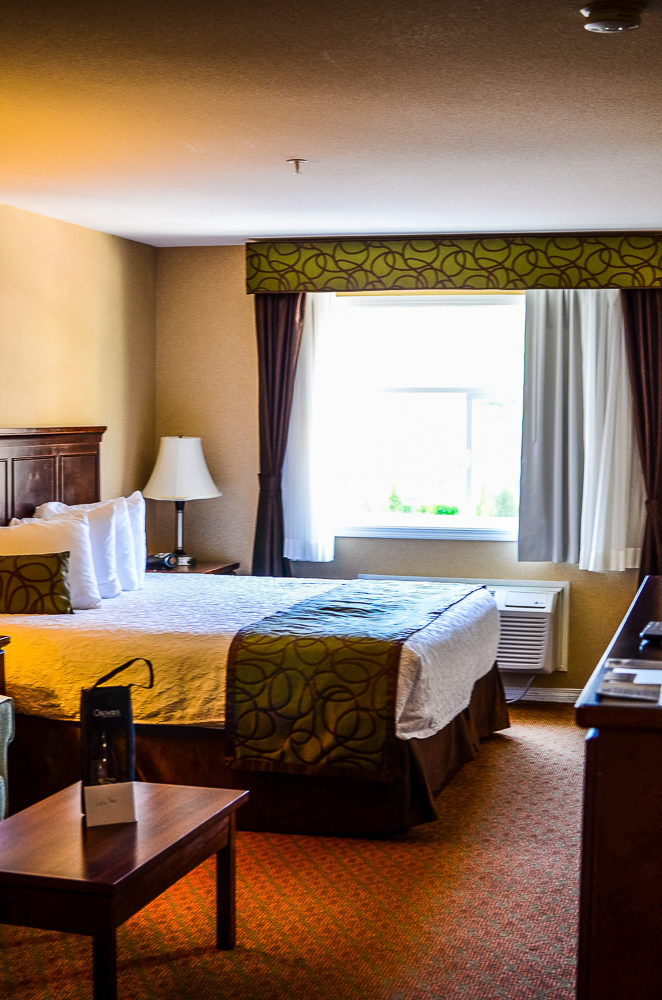 Where to Eat in Osoyoos
This was recommended to us and it stood up to the rave review. Cute space with a large patio in the back. Really cute decor and the food was delicious and fresh.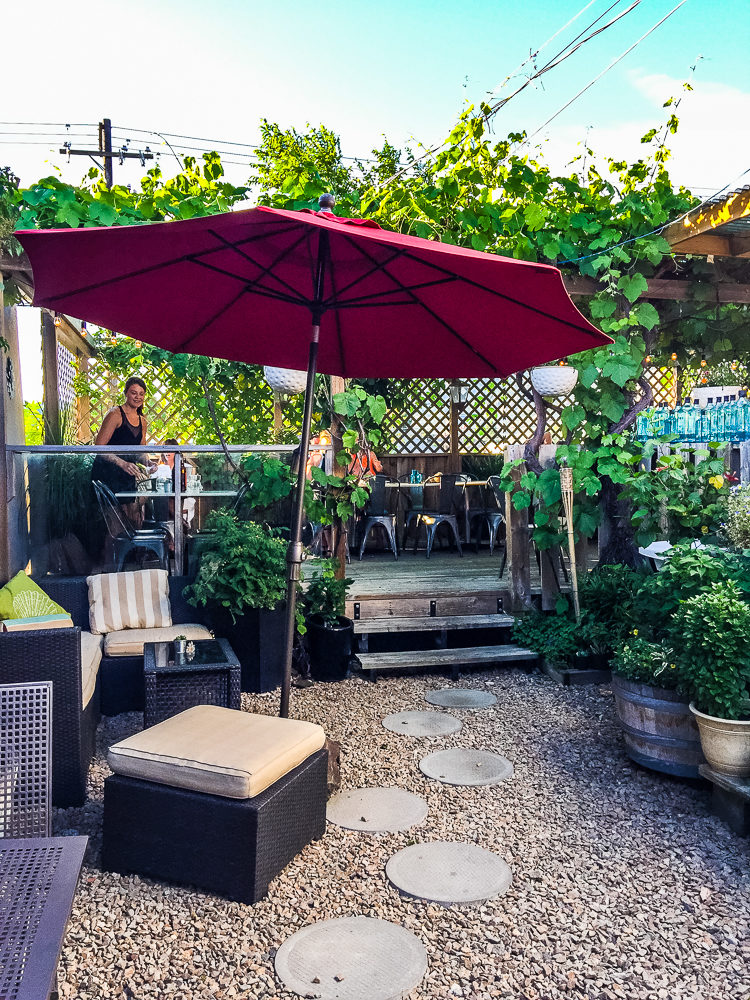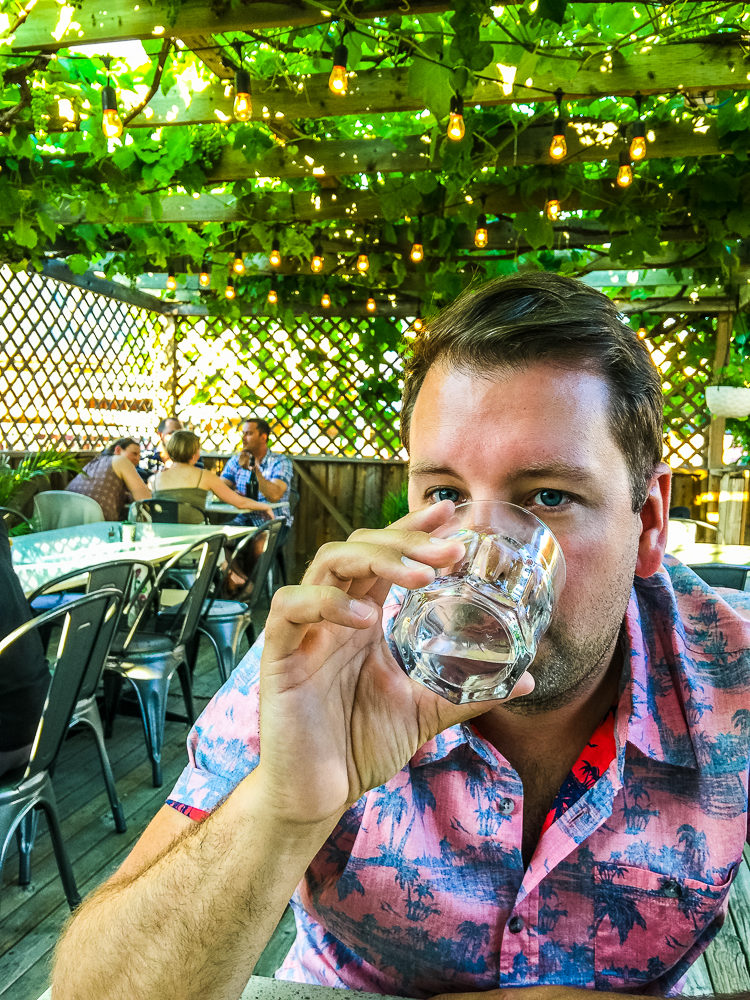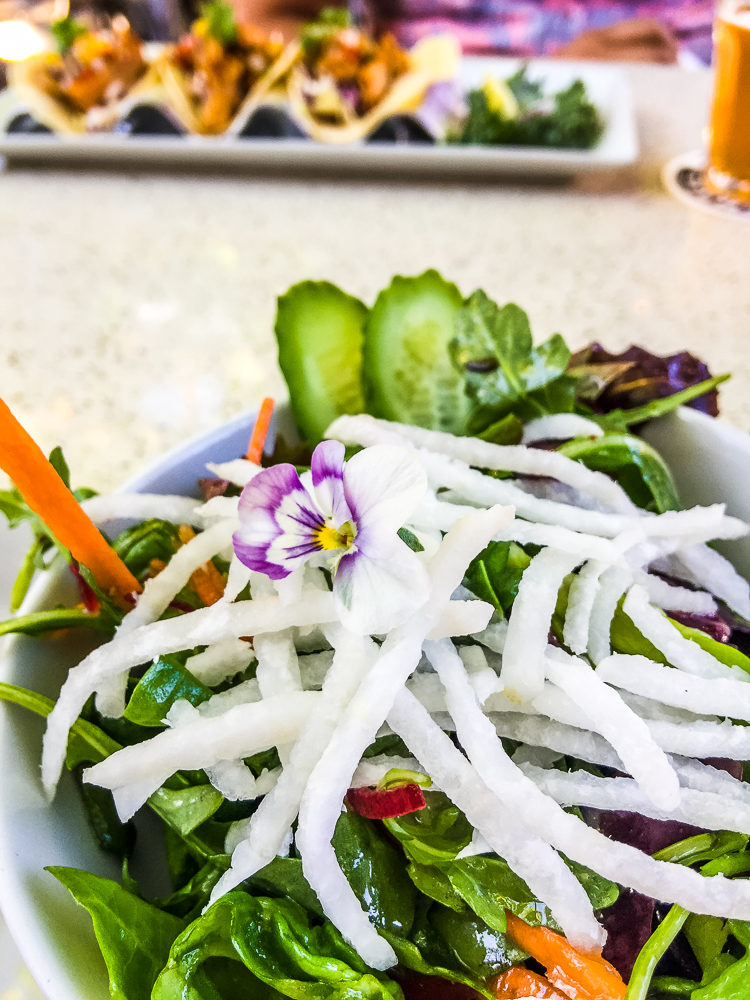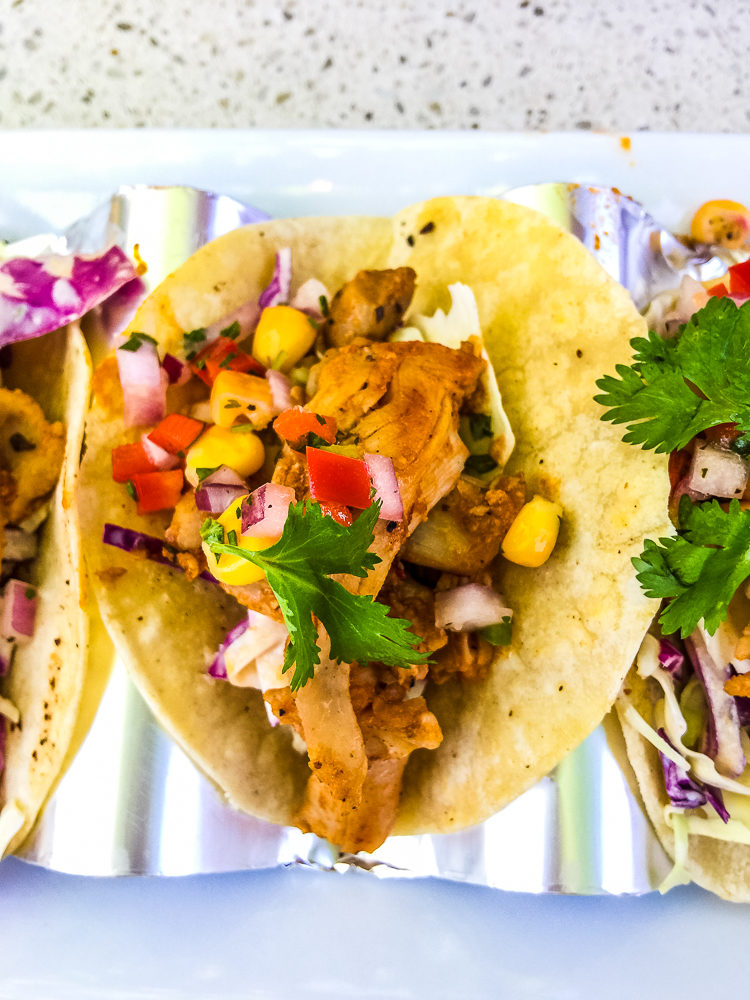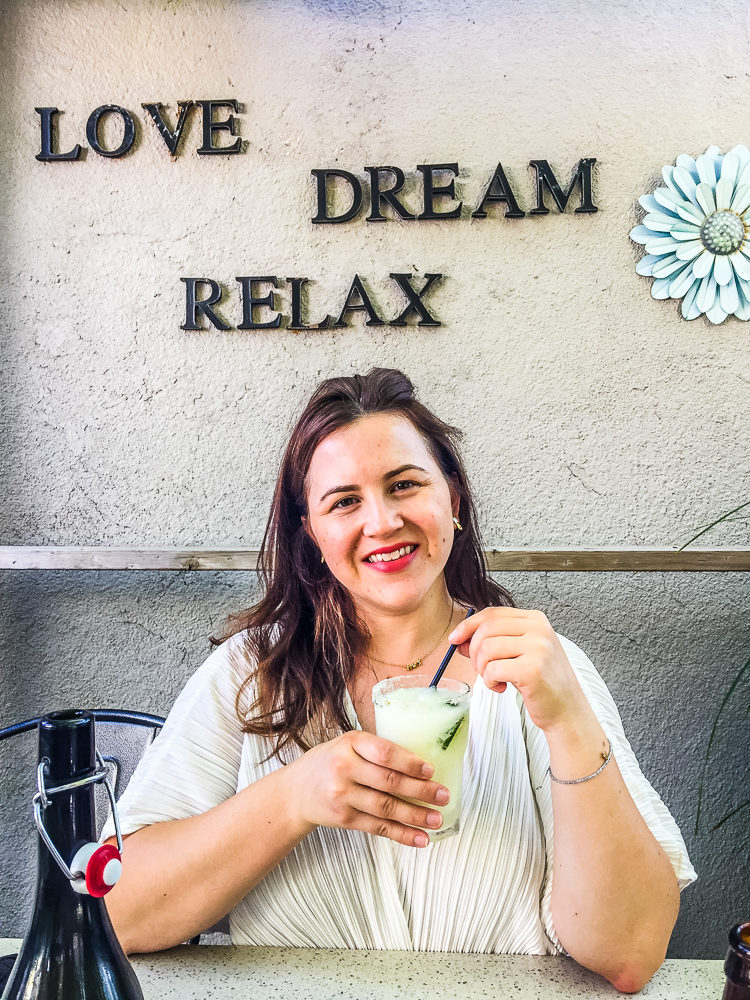 This is on the other side of the lake in a campground on the beach. You can eat right on the beach almost. Enjoy tacos, margaritas and other Mexican entrees in a relaxed setting.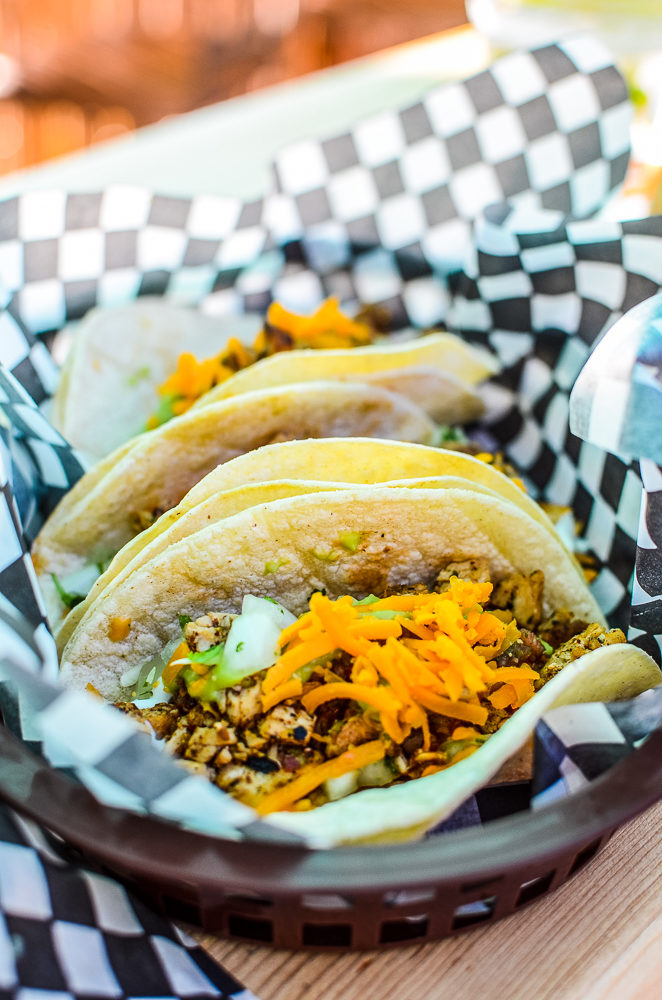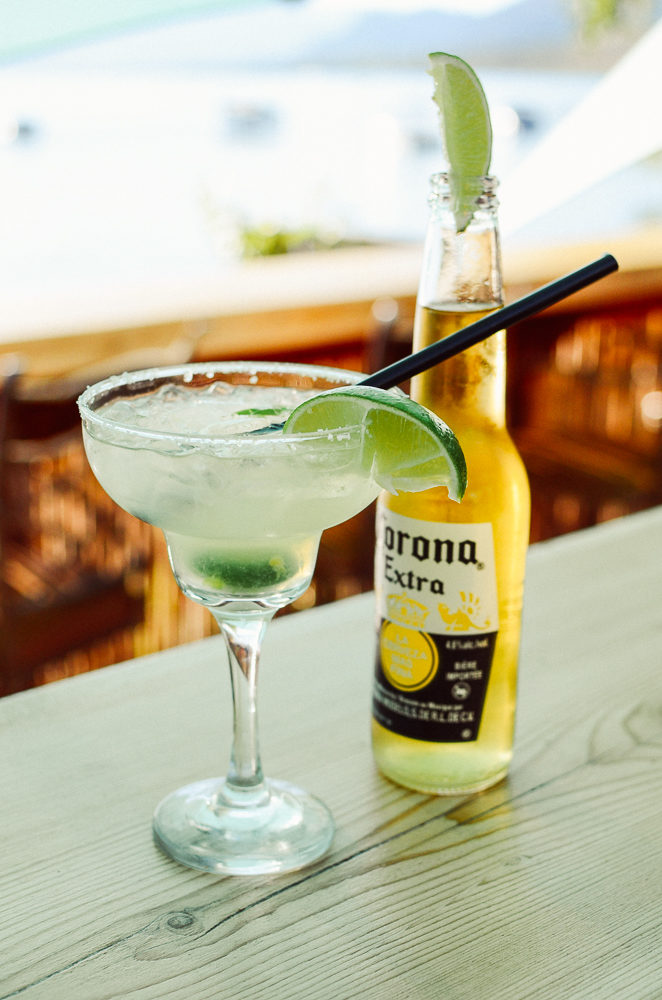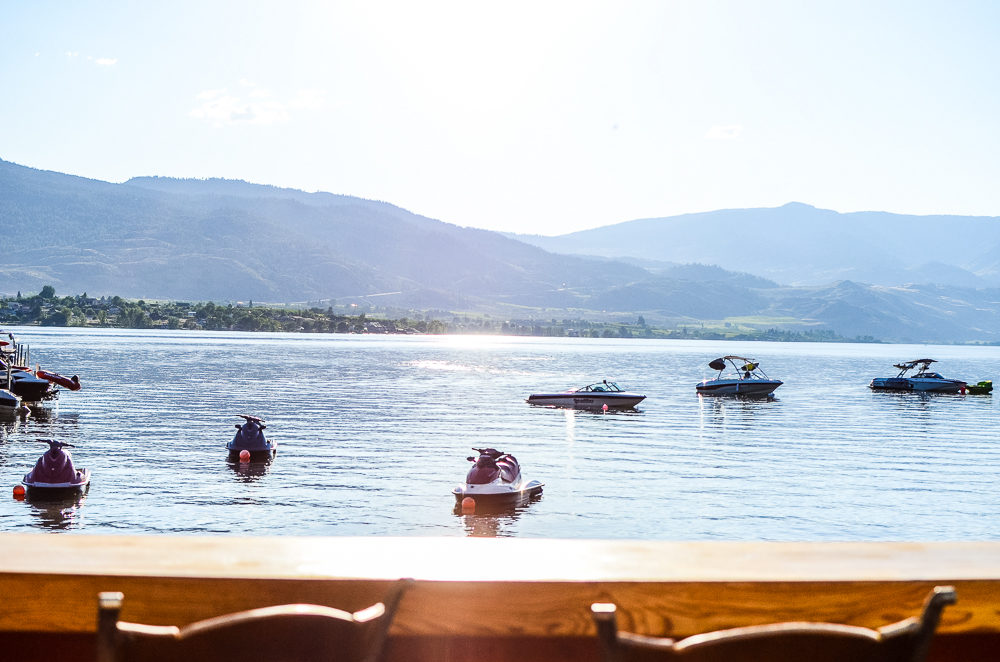 This was our favourite meal of our trip. Outstanding views on the hillside. It's located on Tinhorn Creek Winery, serving up fresh dishes with local ingredients. We shared a fusilli pasta dish, lobster bisque and a salad. I wish I wasn't so full to sample a couple of other dishes before our tour.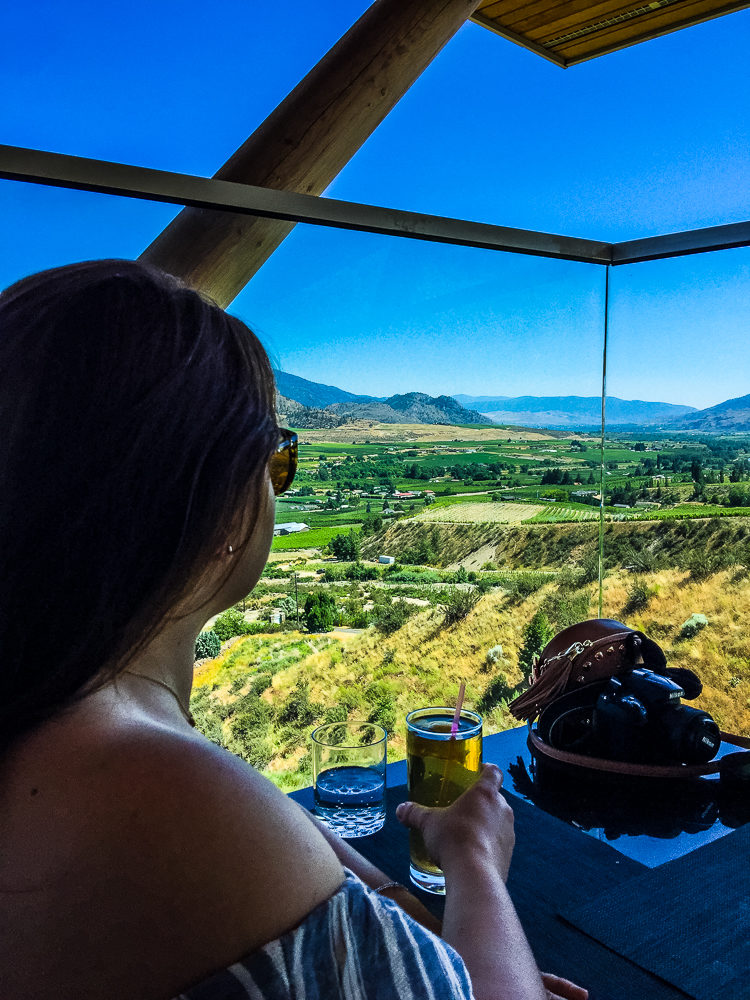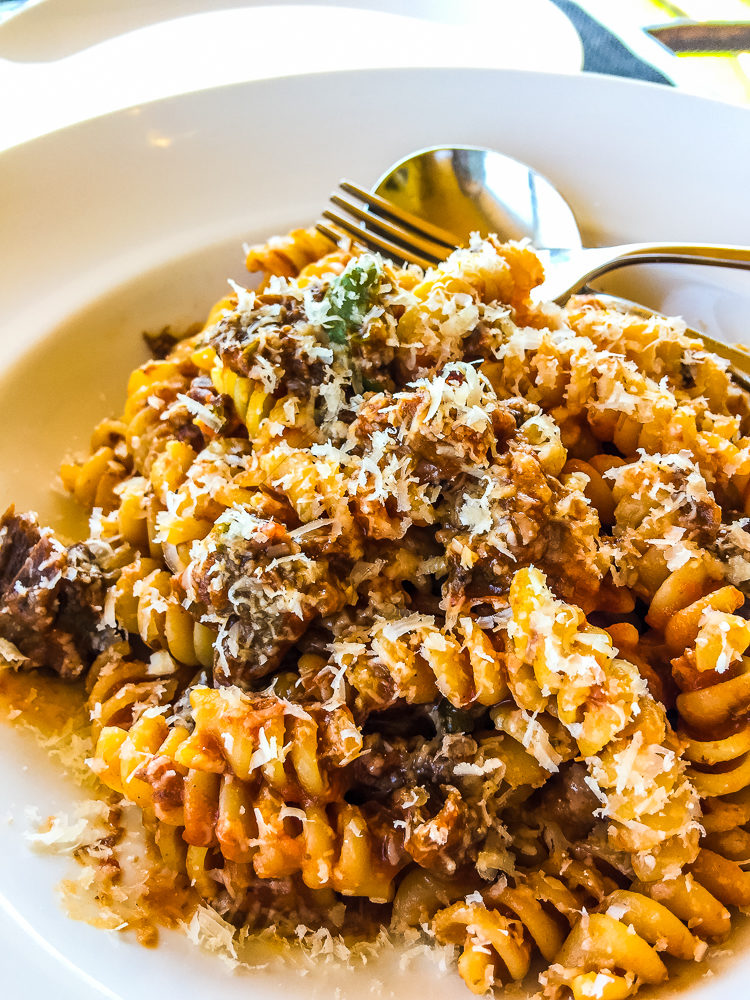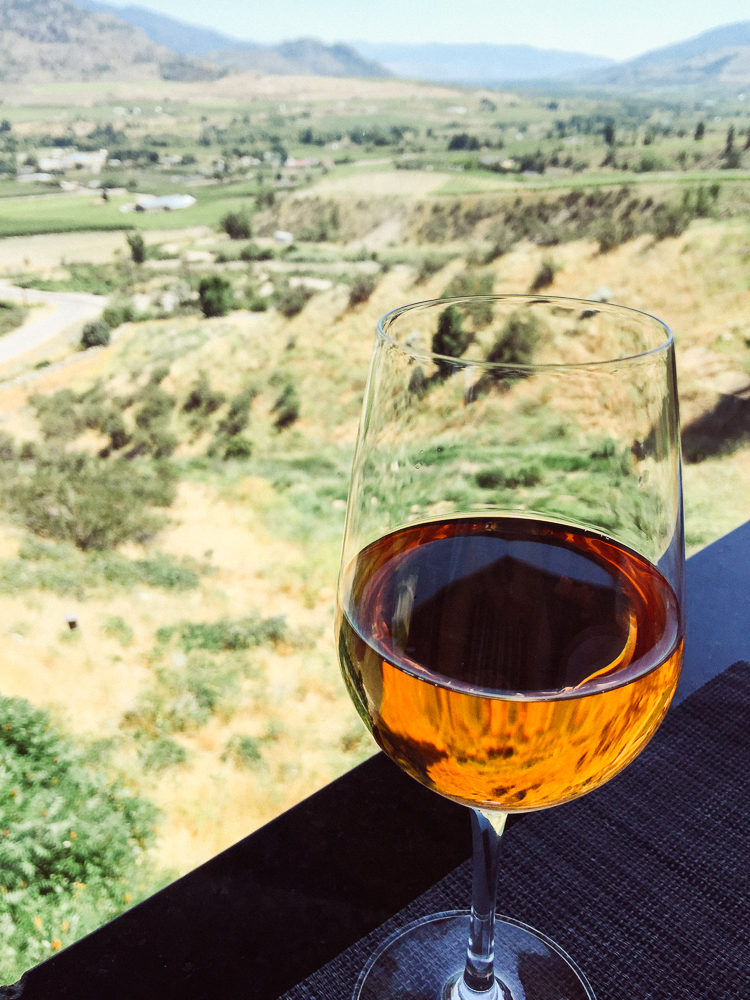 Did I say it has unbelievable panoramic views from their perch on the Golden Mile Bench??
Watermark Beach Resort Restaurant
Enjoy a meal on their patio just a few steps away from your room. They have a BBQ station outside and serve up local wines and ingredients.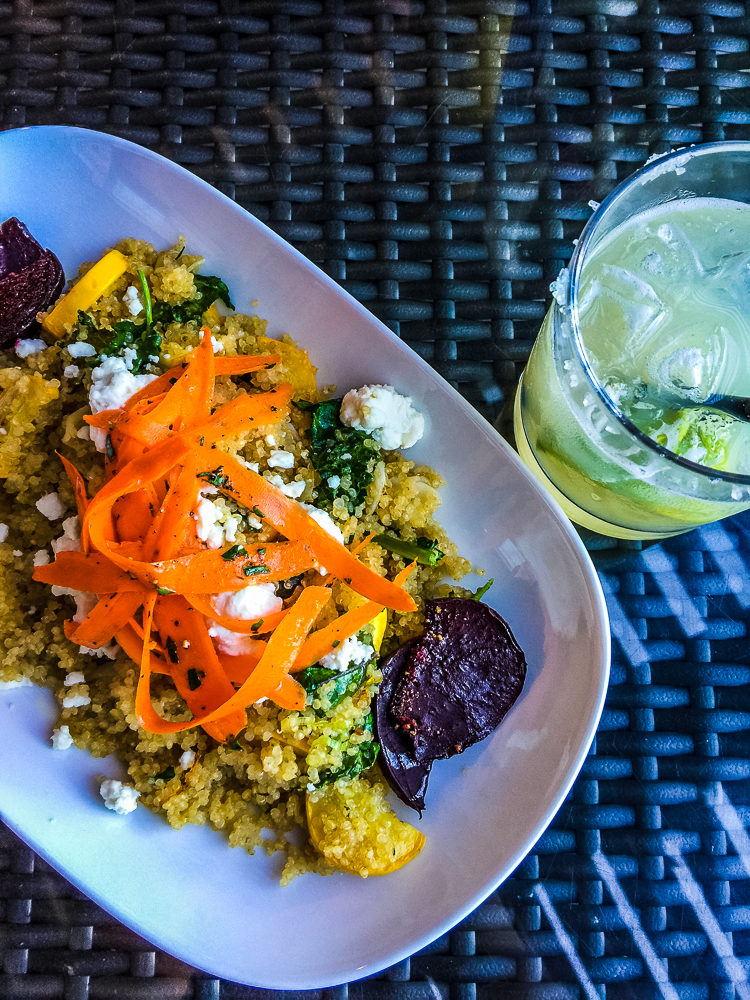 Three Favourite Wineries to Visit Near Osoyoos
Canada's only desert is home to 39 wineries, so it can be pretty overwhelming to figure out which ones you should go to! We took a leisurely day working our way from Oliver (about a 20 minute drive south) back around to Osoyoos.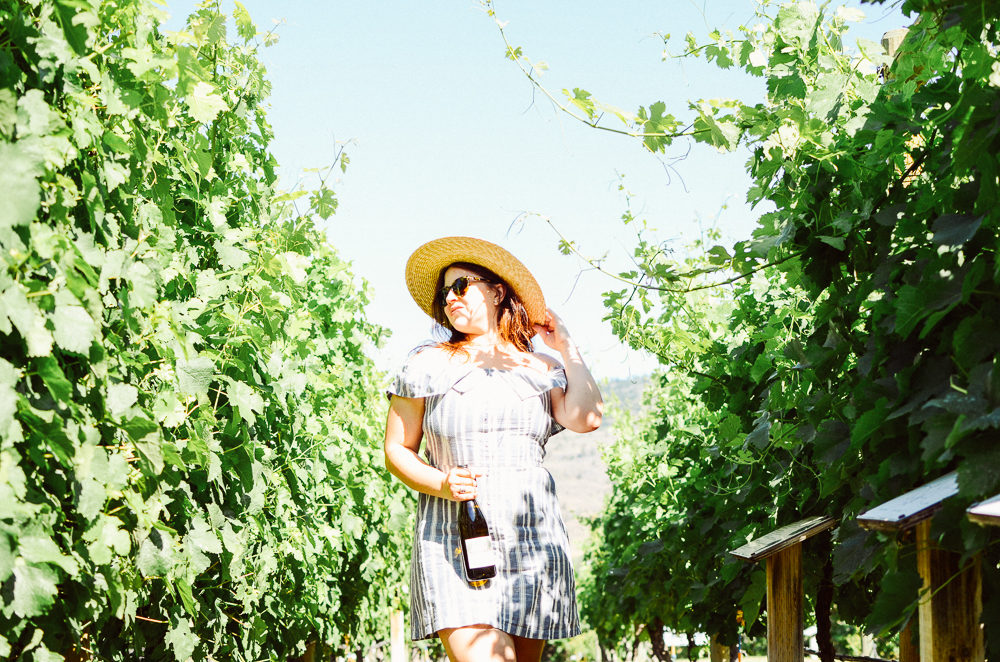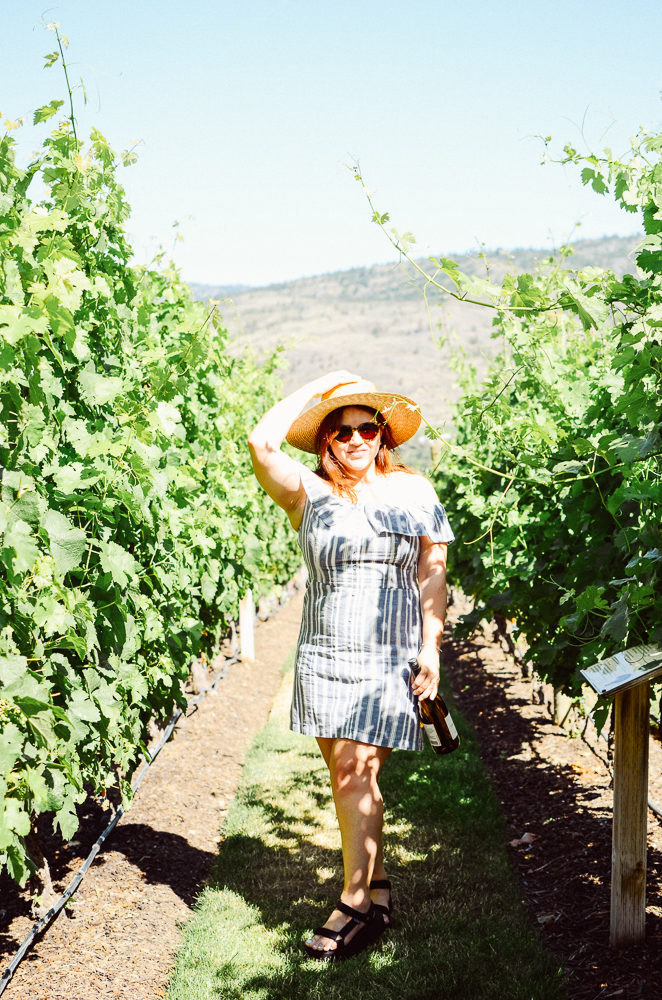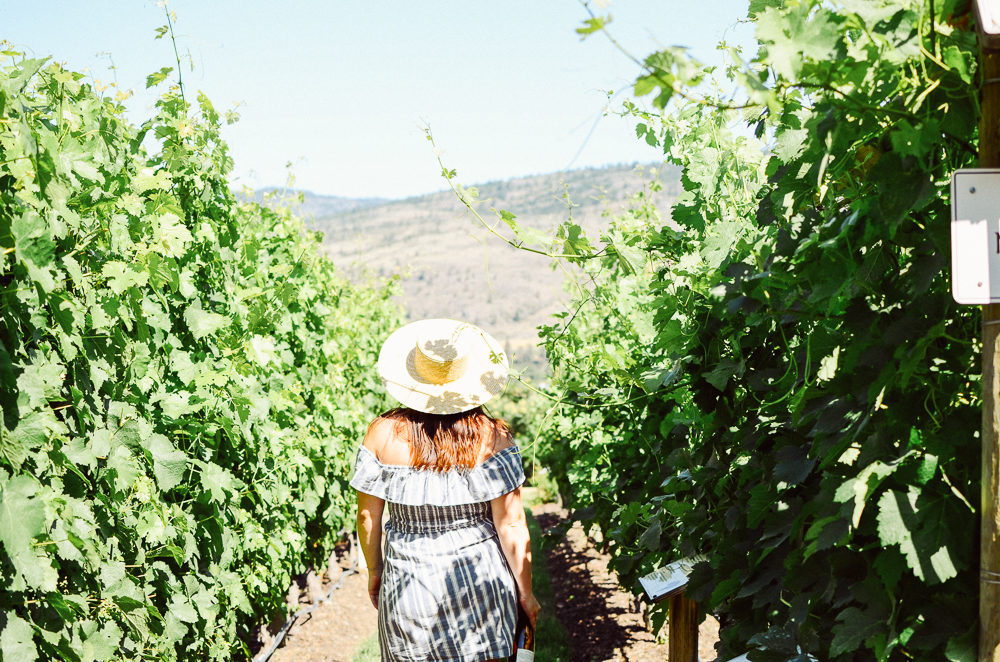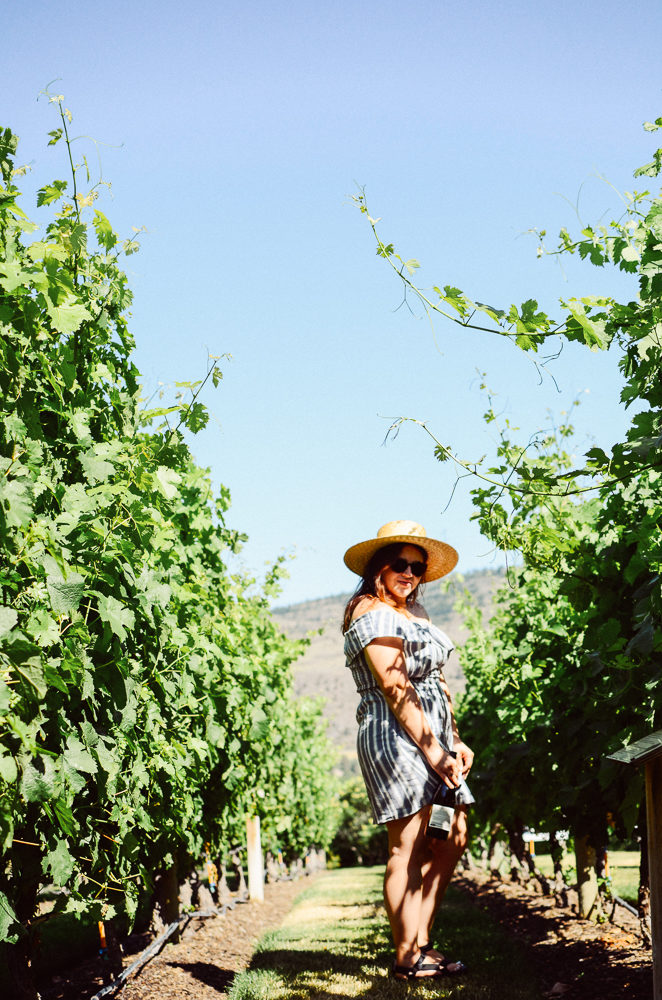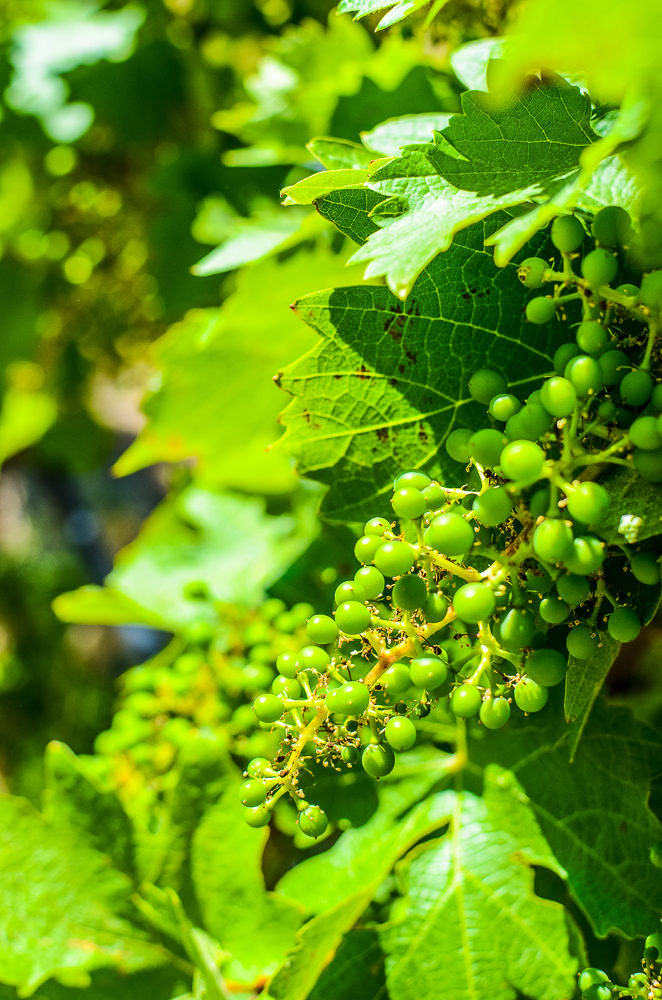 The wine country is divided up into two benches – Golden Mile and Black Sage – depending on what side of the lake you're on. On Golden Mile, the vines get the sun as it's rising, and on Black Sage the vines get the sun as it's setting, so it changes the composure of the soil and grapes, even though they're so close to each other!
A winery in a castle! Driving up, it's definitely a fun surprise to see, the family bought it from a Hungarian couple who stipulate in the sale that they had to keep it. We took a tour with the owner Joe Luckhurst, who is also the man behind the frose. He is actually the man who trademarked the name you see everywhere.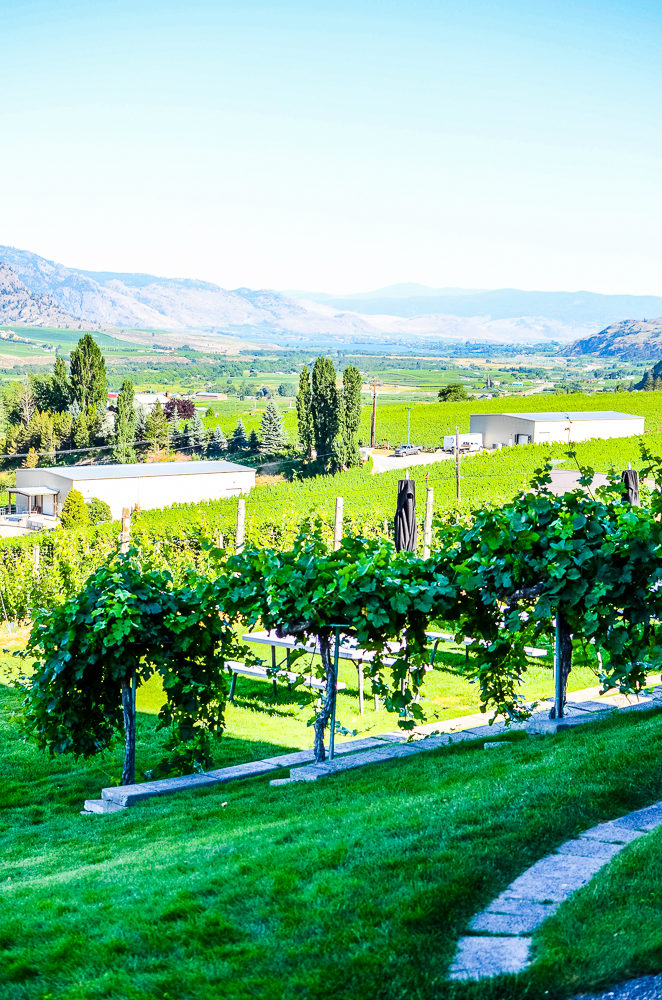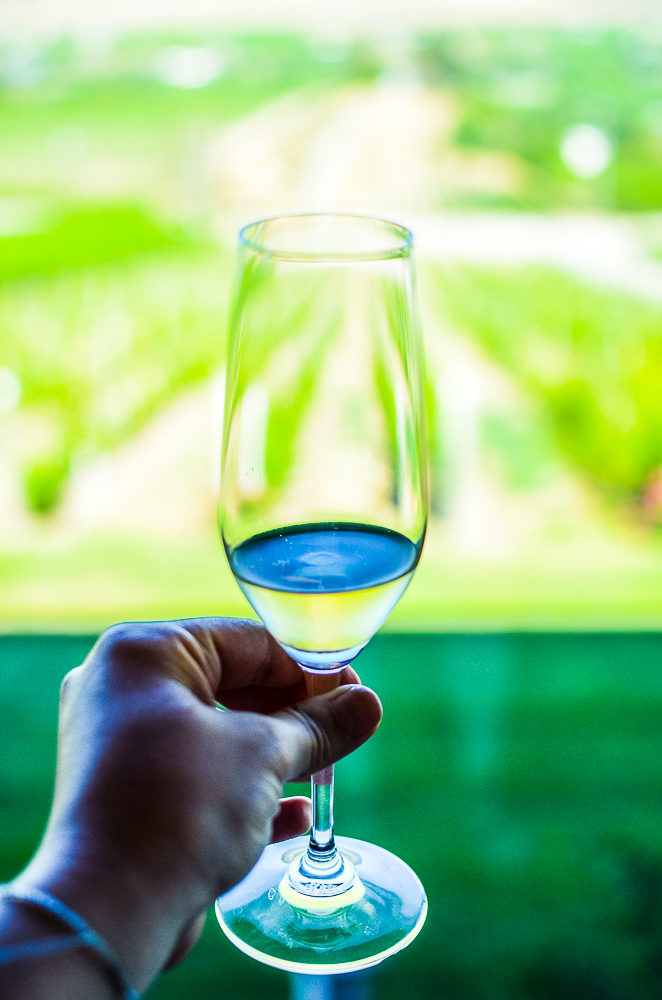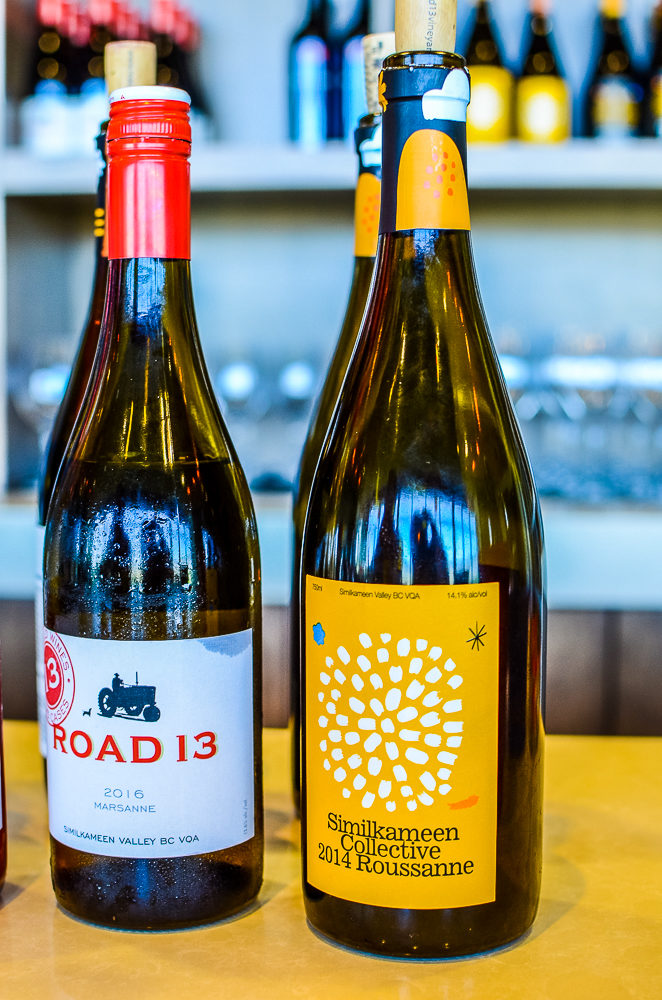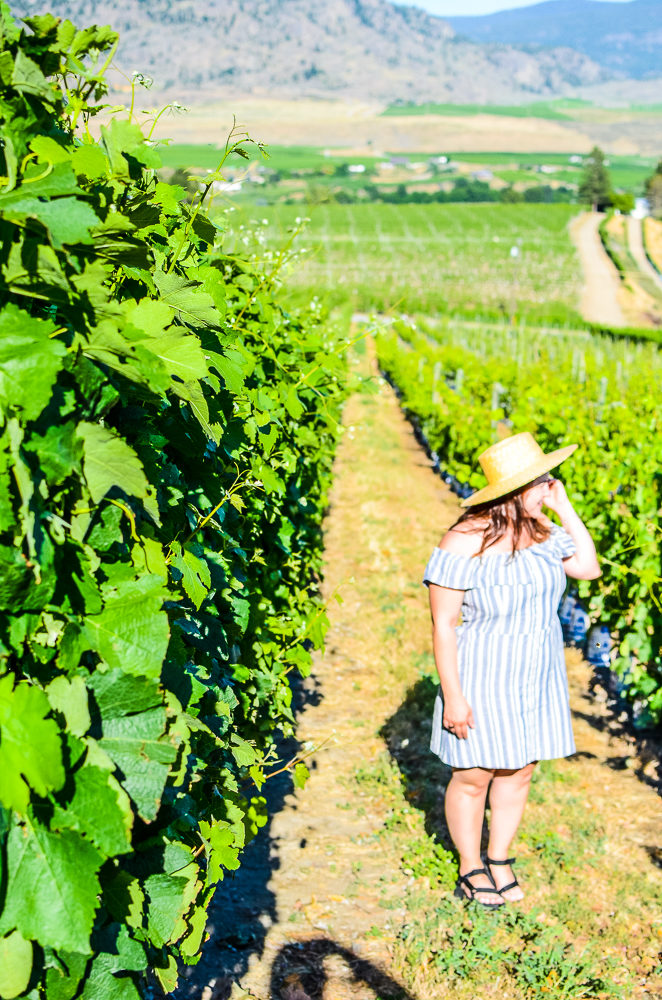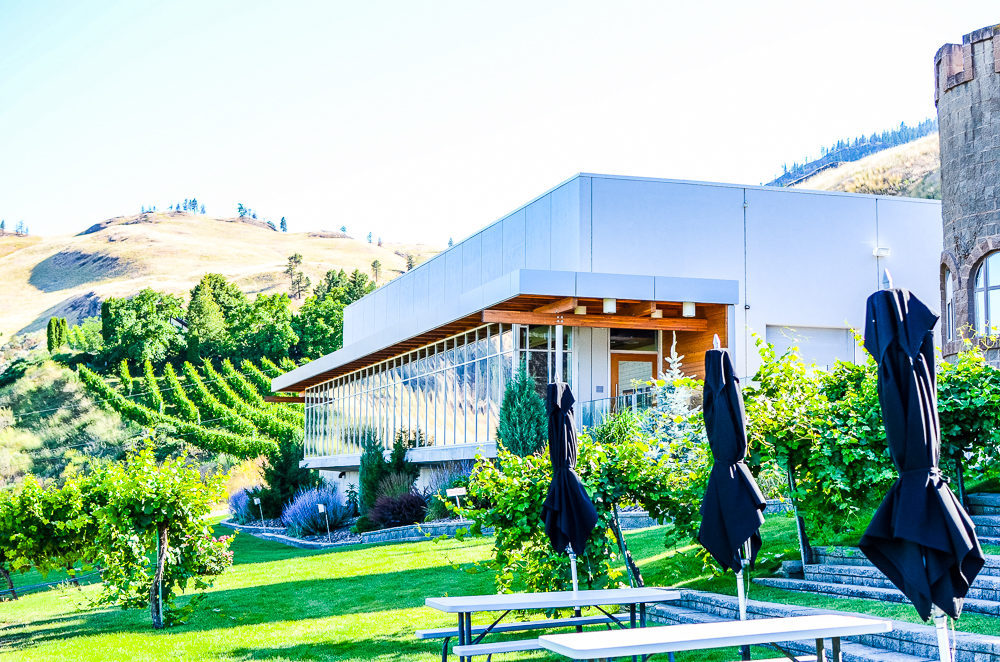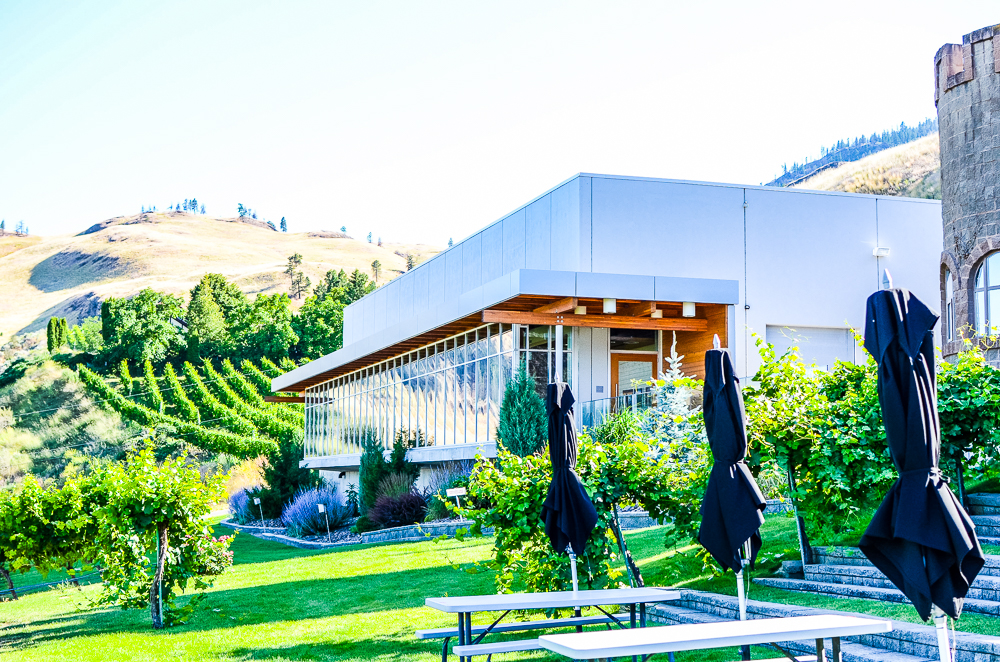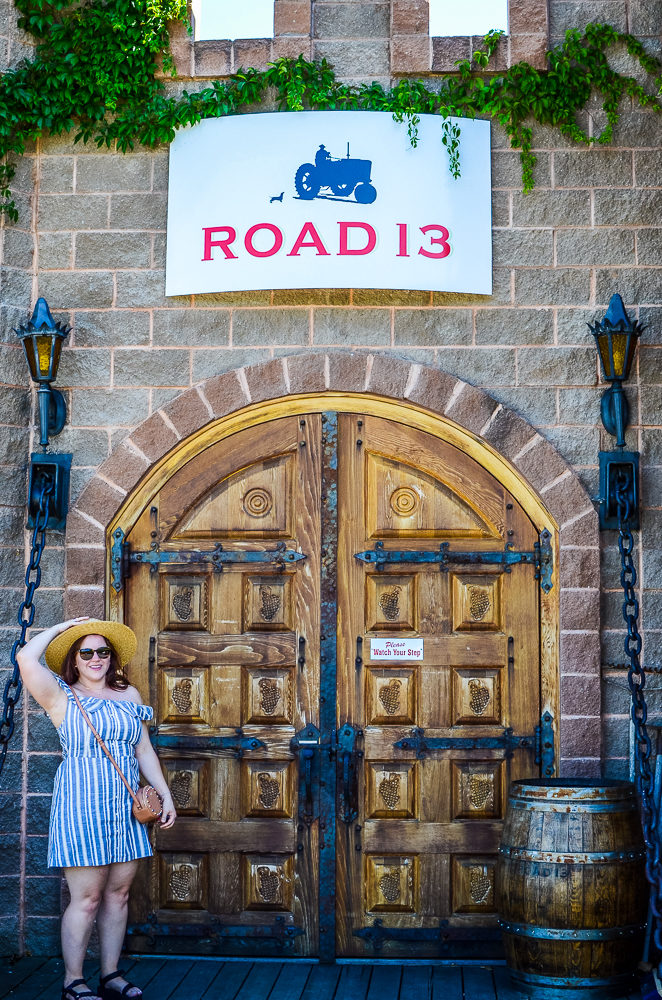 We were able to see their process, the new Italian concrete fermentation tanks and their sparkling wine cellar. Beautiful property and Curtis and I both could have bought each and every single wine we tasted. I have been a fan of their wine for a couple of years, but it was great tasting some of their reserve wines and getting to know more of the story behind each one.
And if you're lucky, maybe you'll see the two miniature dachshunds named Fil and Meg!
Situated in the Golden Mile, this winery has a stunning view of the valley. On 150 acres, they have a small amphitheater setting where they put on concerts or weddings in the summer. They farm 50 acres at their winery (the Tinhorn Creek vineyard) and 100 acres on the Black Sage Bench (the Diamondback vineyard).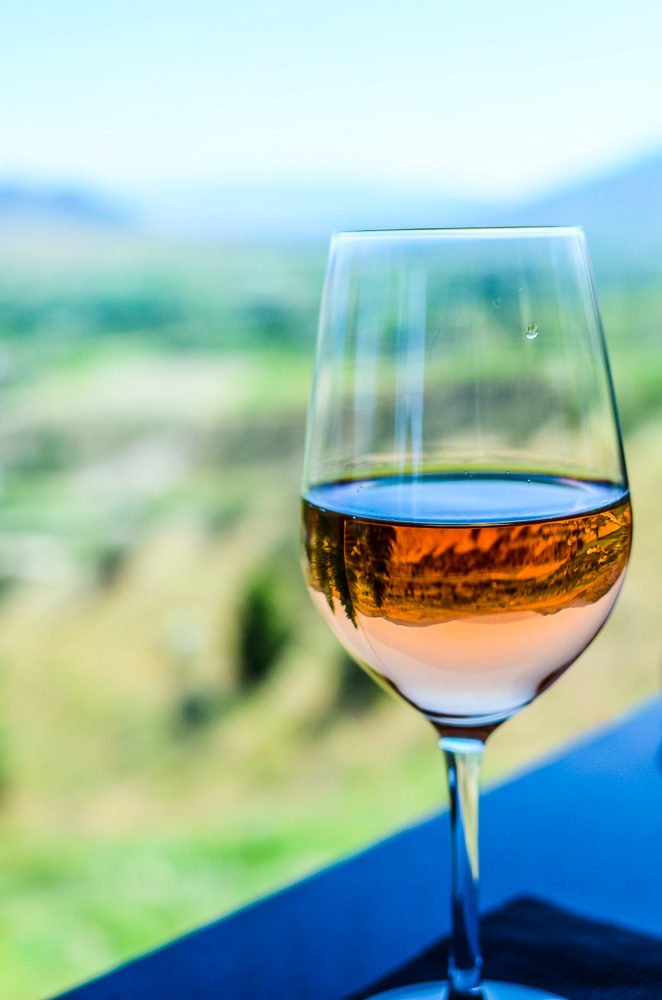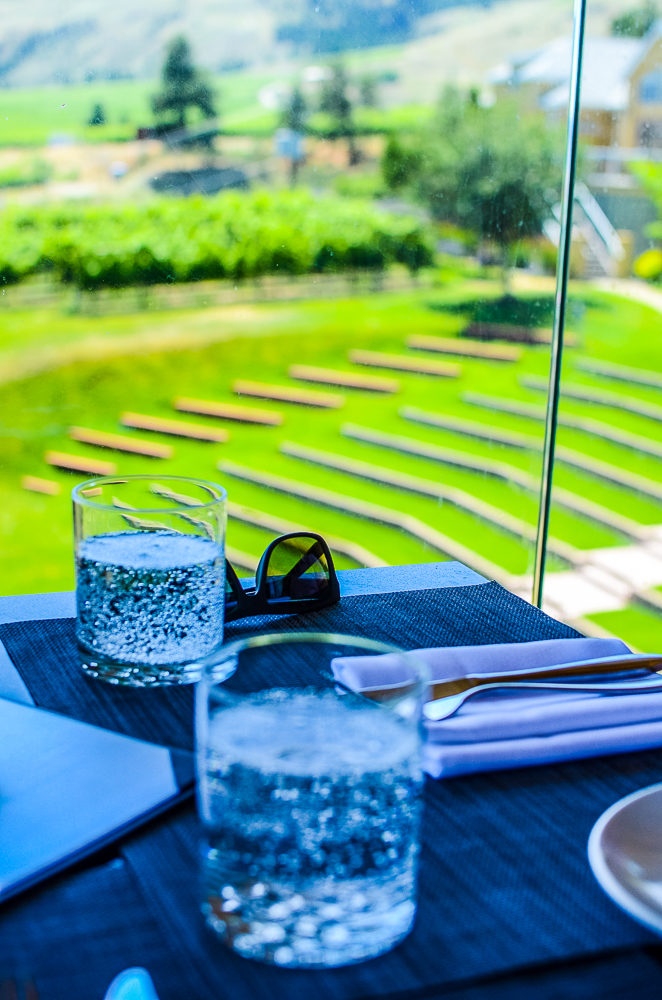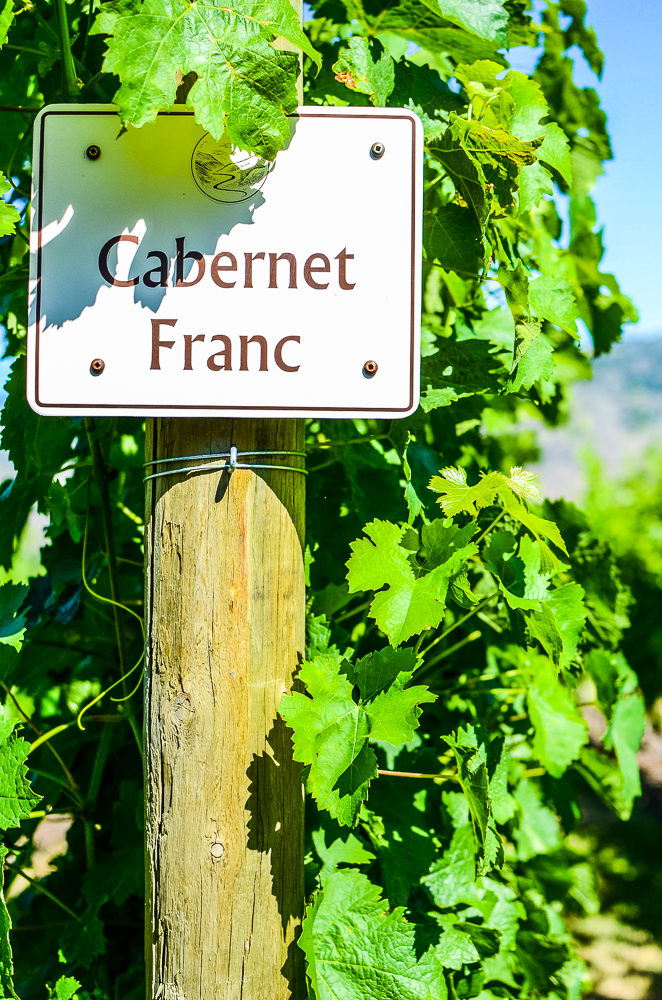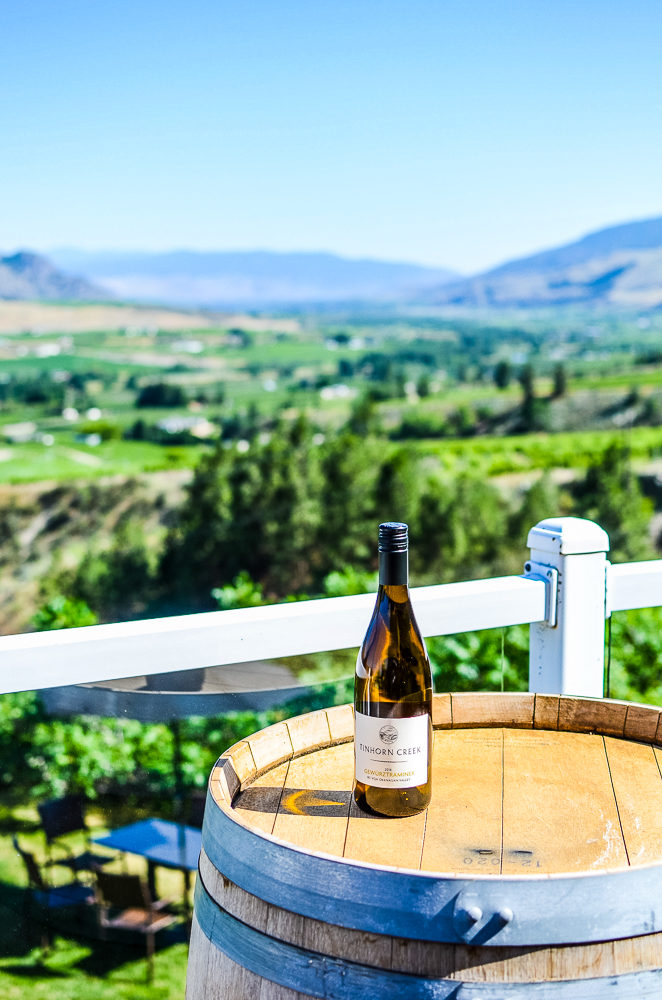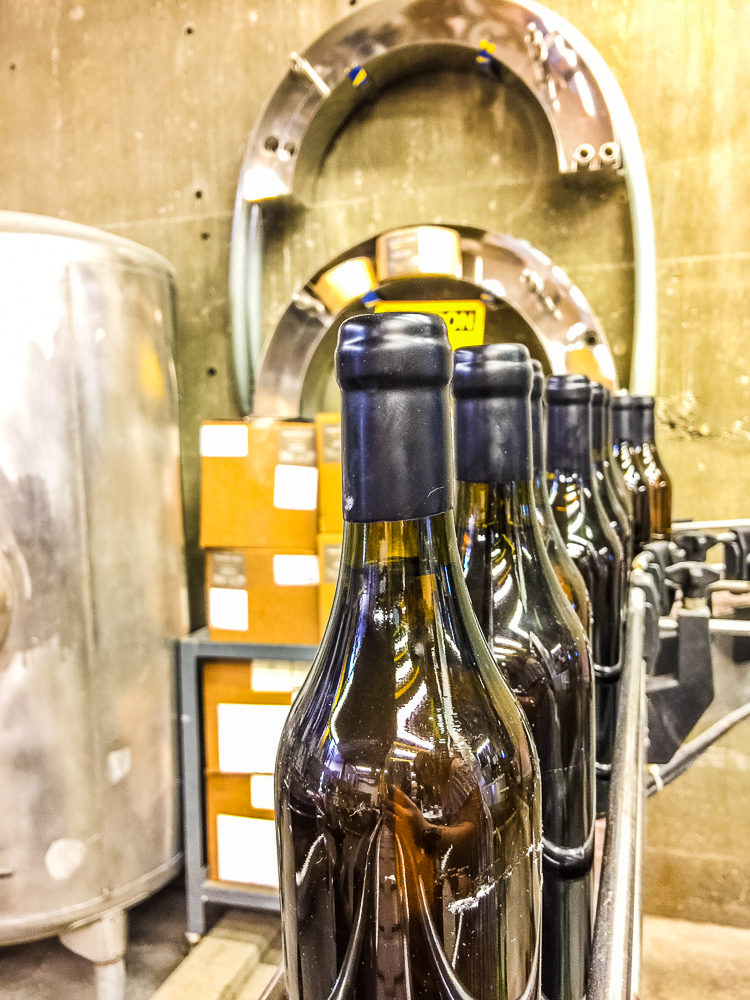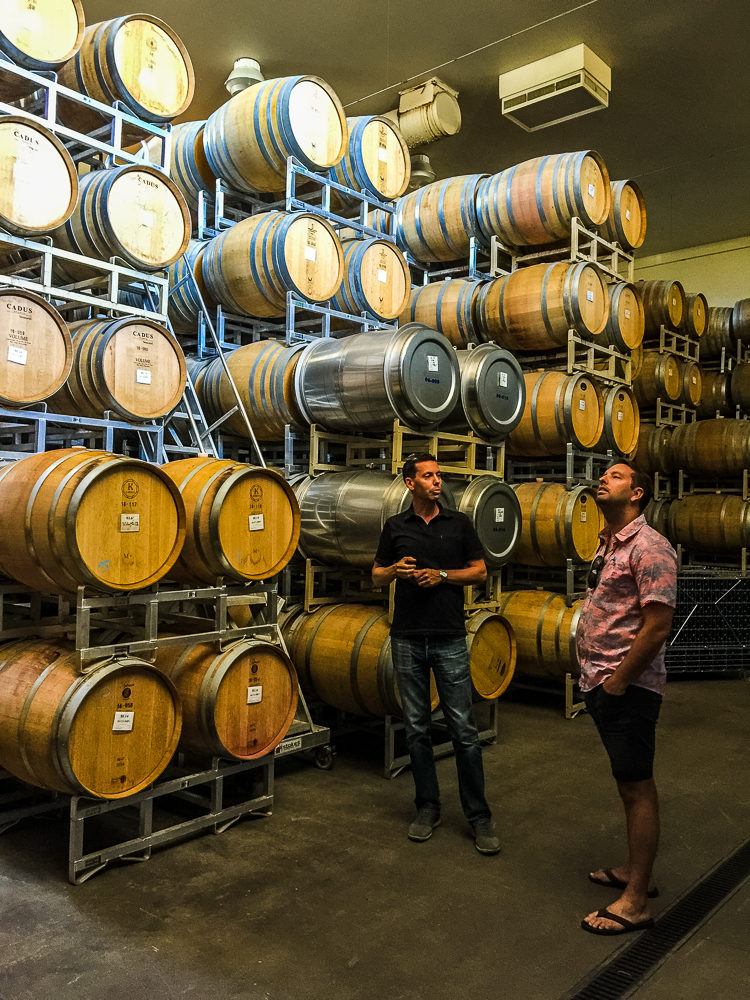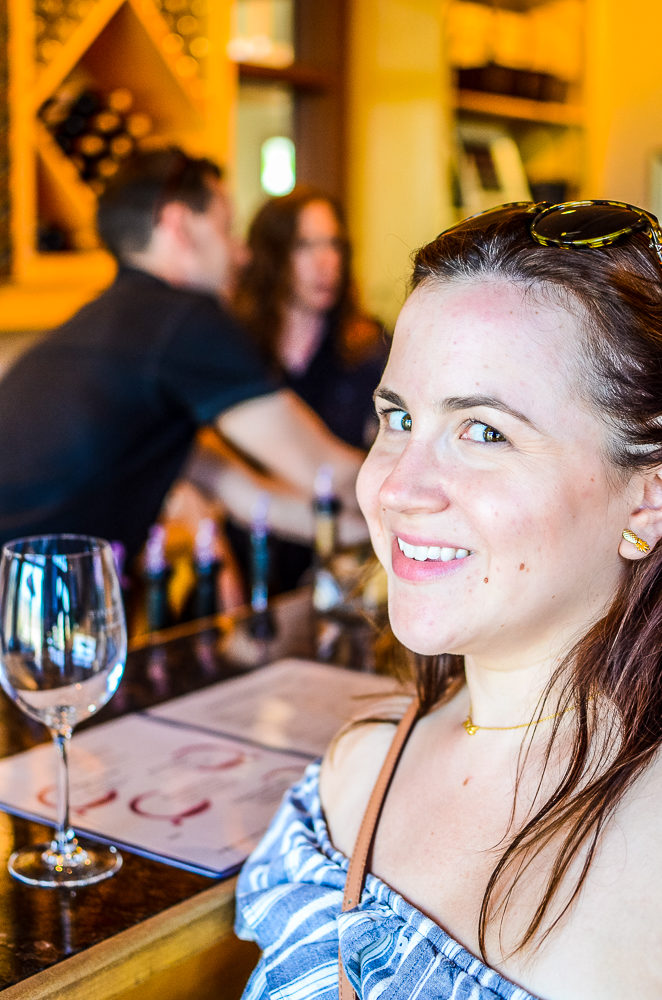 We toured the cellar with Jan, processing room and enjoyed a long tasting. We learned they label and cork their bottles on sight. I would suggest to eat before or after at the Miradoro restaurant. Highly suggest!
A 650-acre organic farm, vineyard and winery north of Oliver near the foot of McIntyre Bluff, was founded in 1959 by California transplant George Covert, and is still run by the following three generations of his family.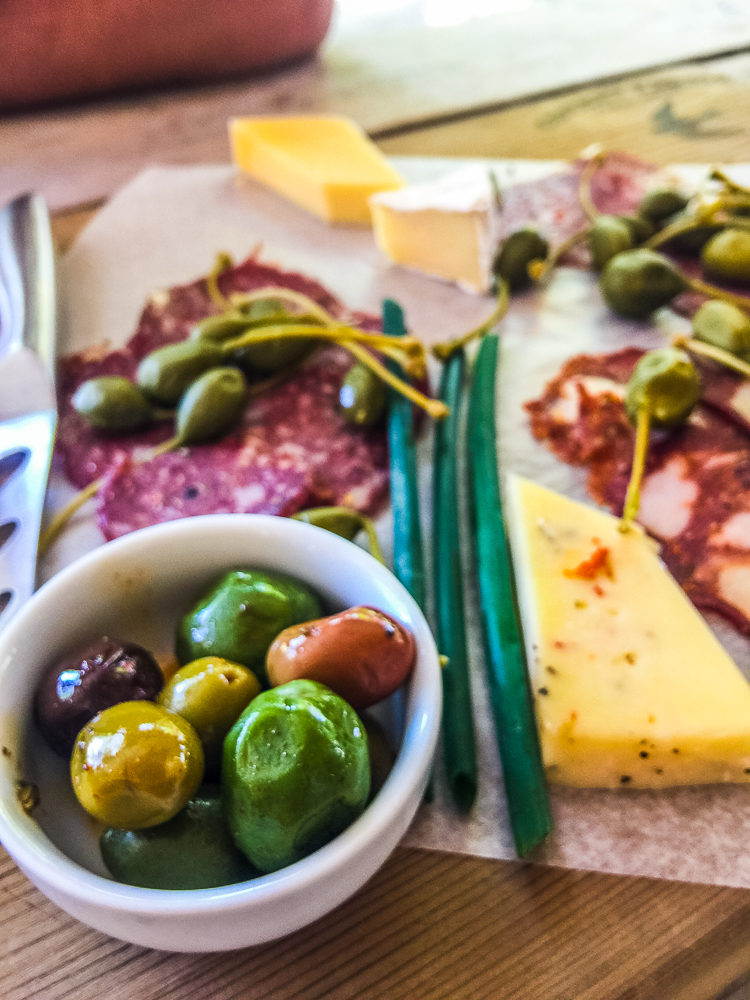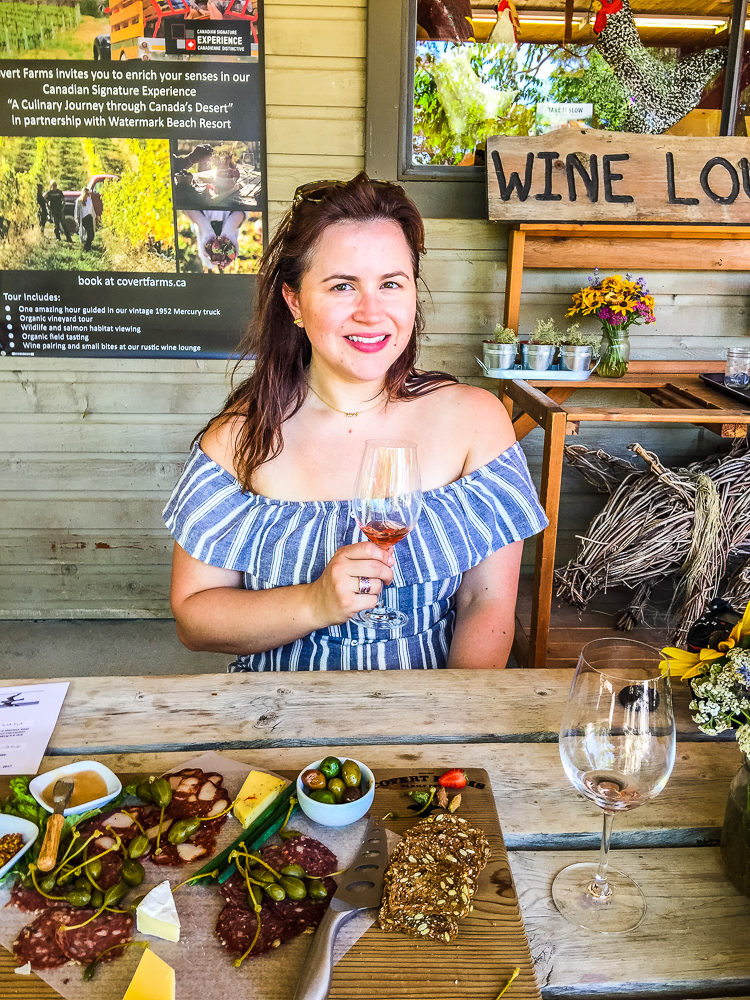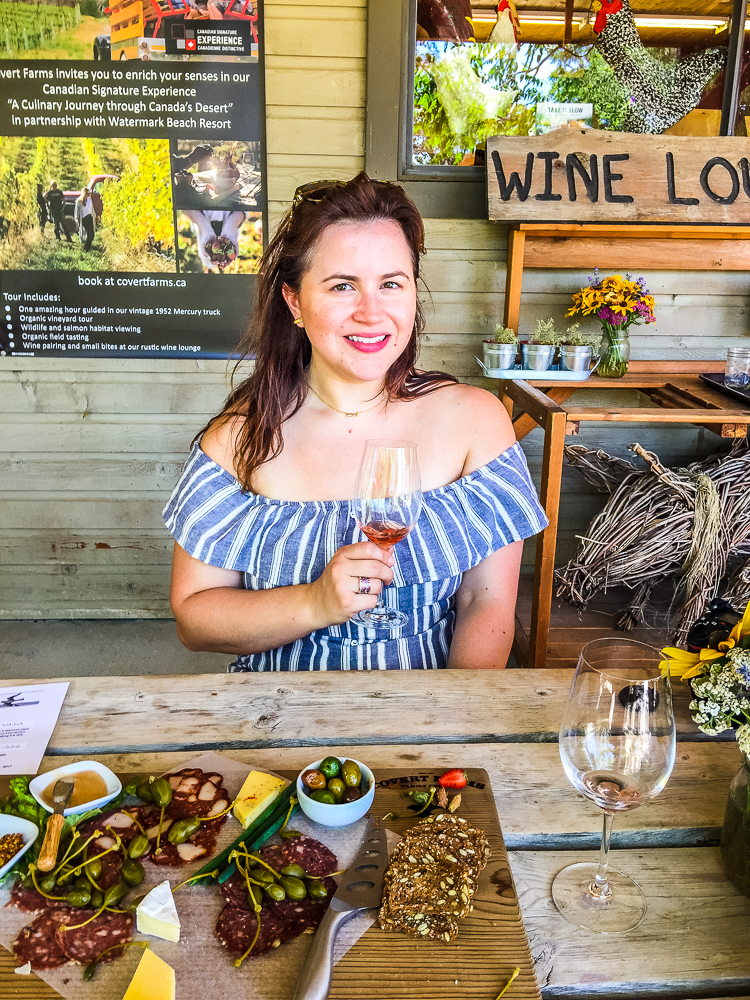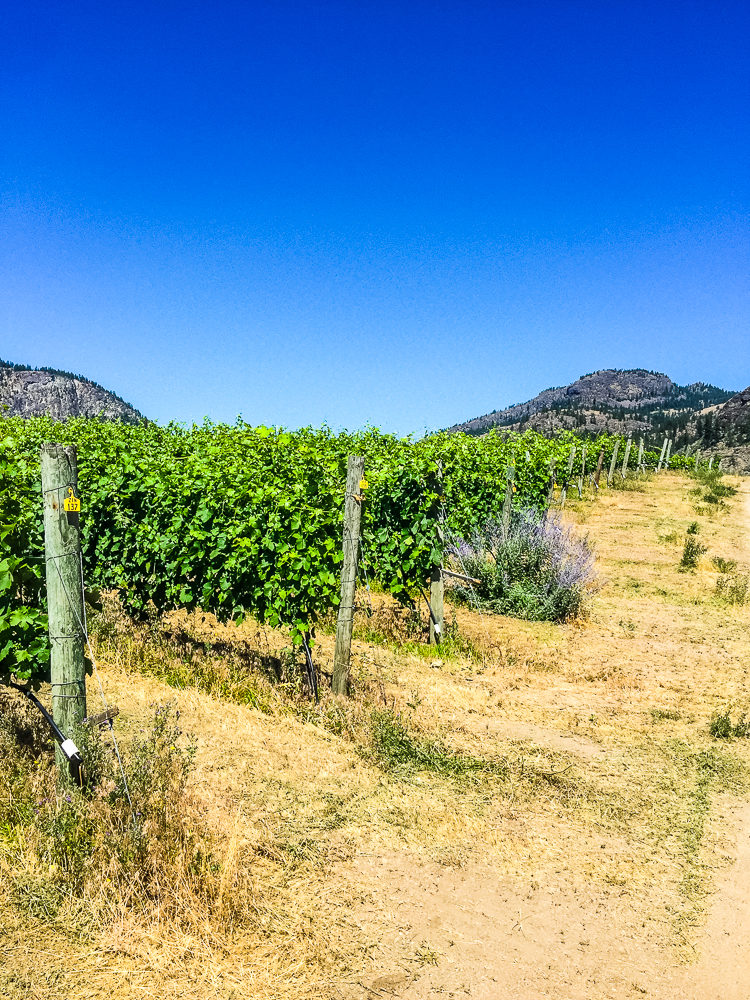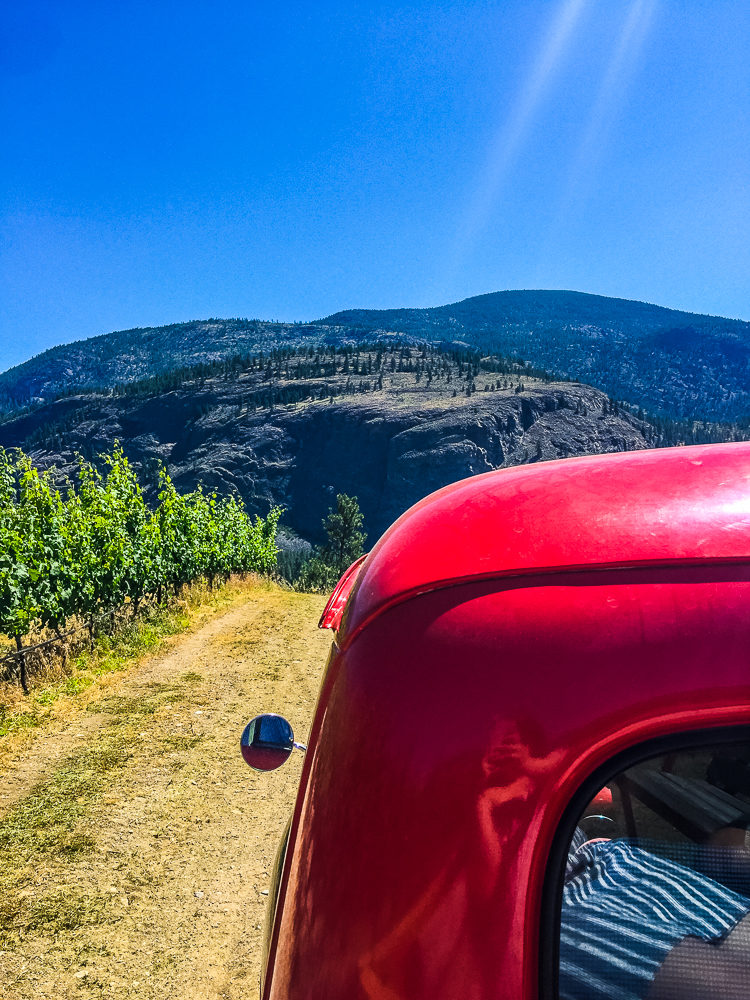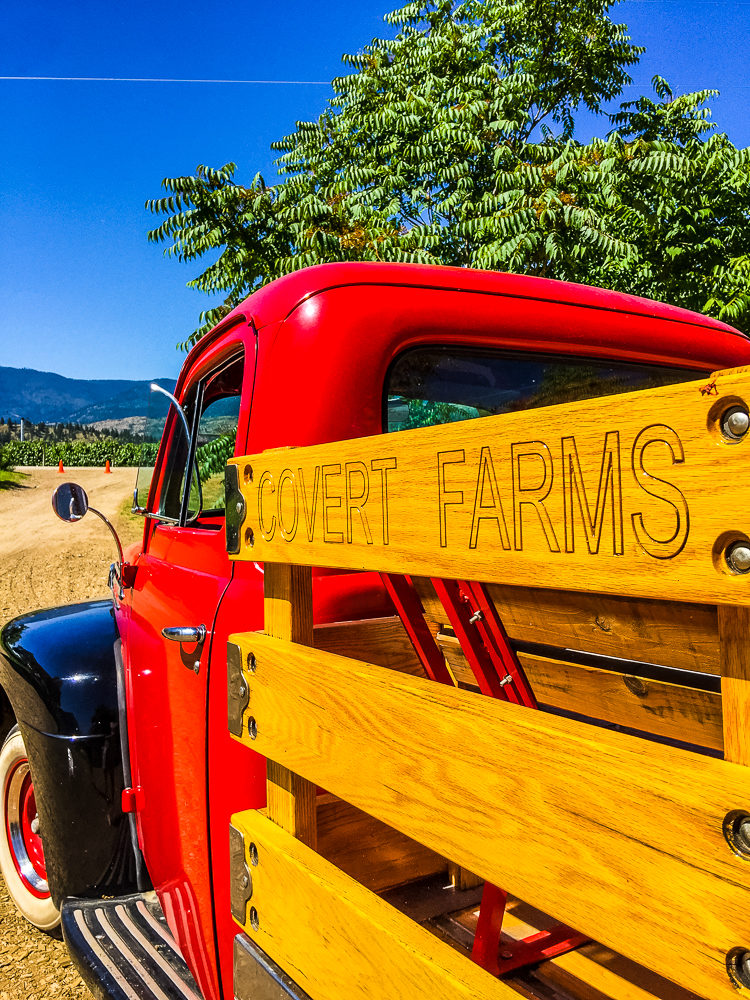 We climbed aboard the farm's vintage 1952 Mercury Truck for a guided tour of the vineyards, orchards, u-pick fields, sunflower field and stunning views of the valley. After picking strawberries, we enjoyed the most amazing charcuterie board with a tasting of all their wines!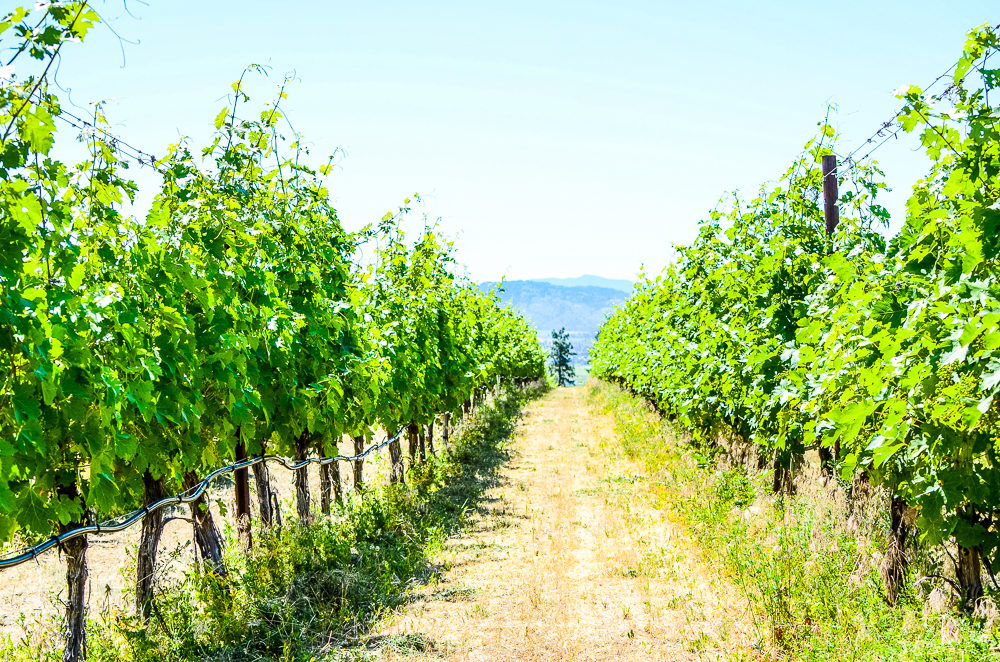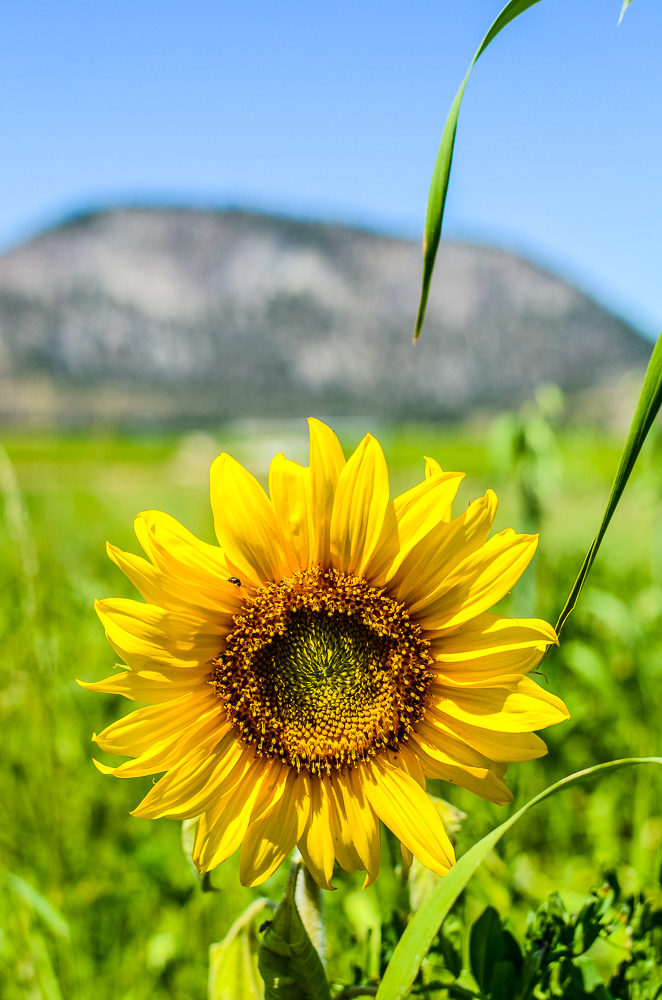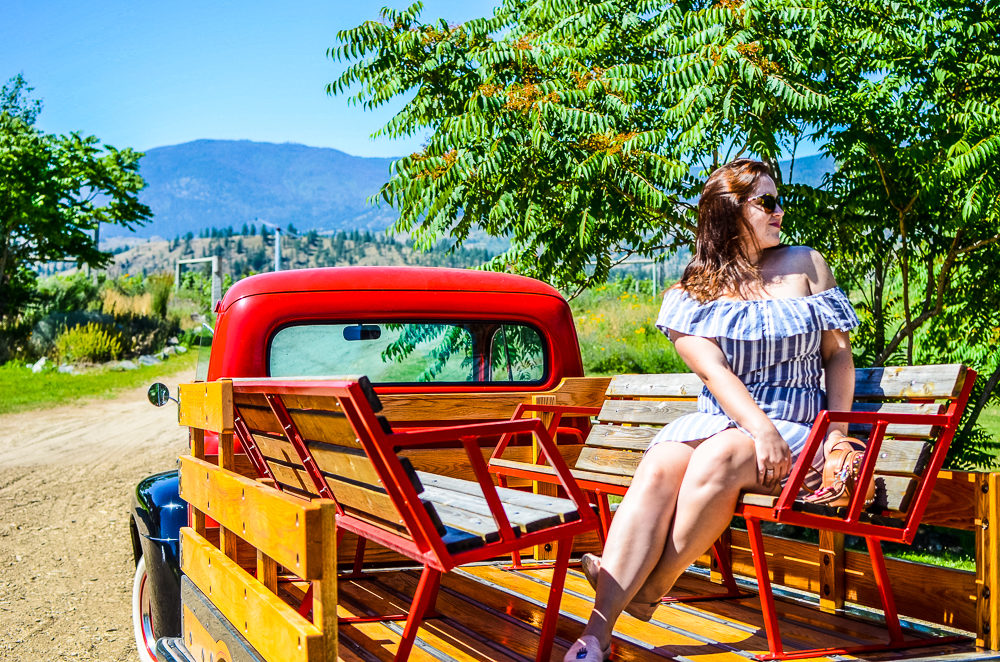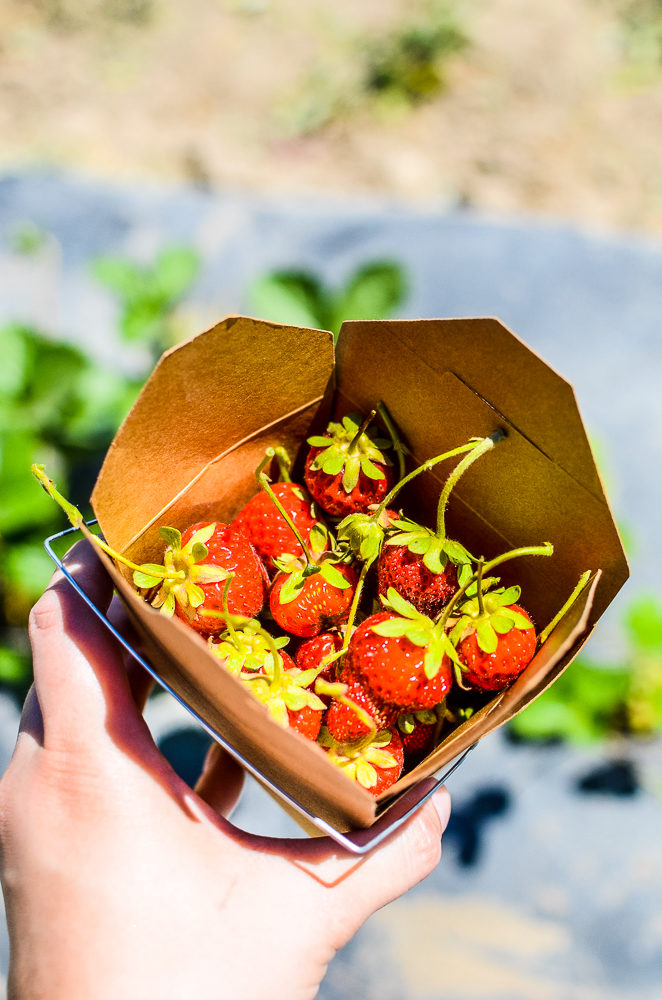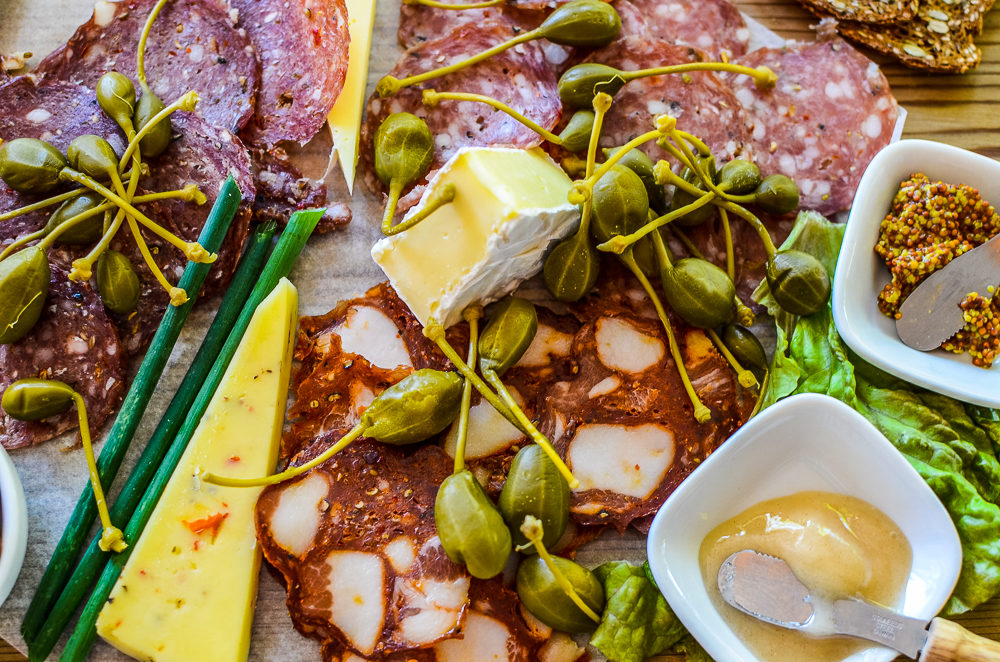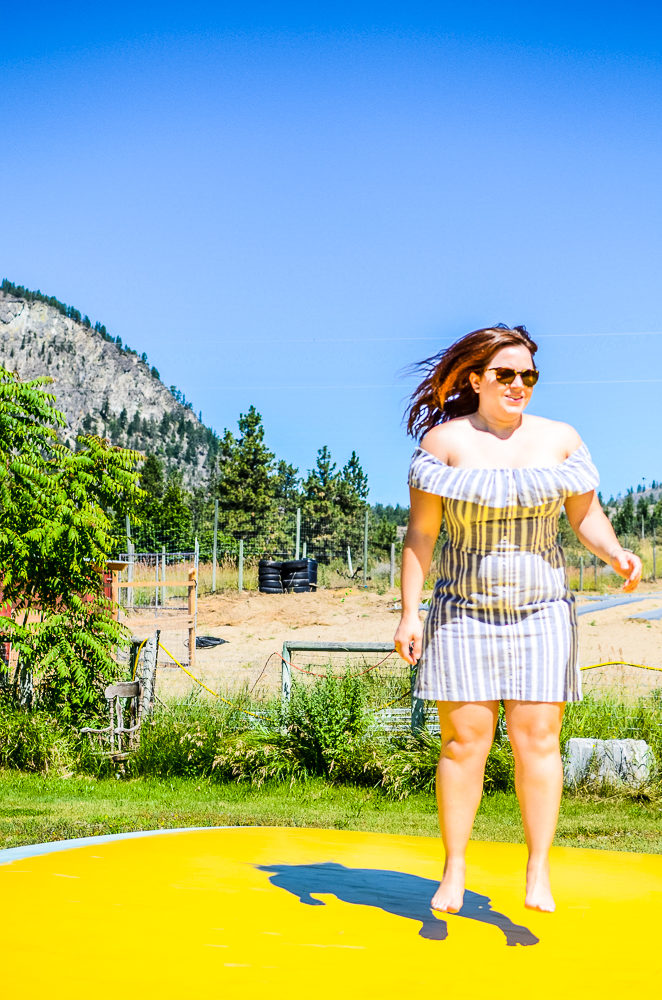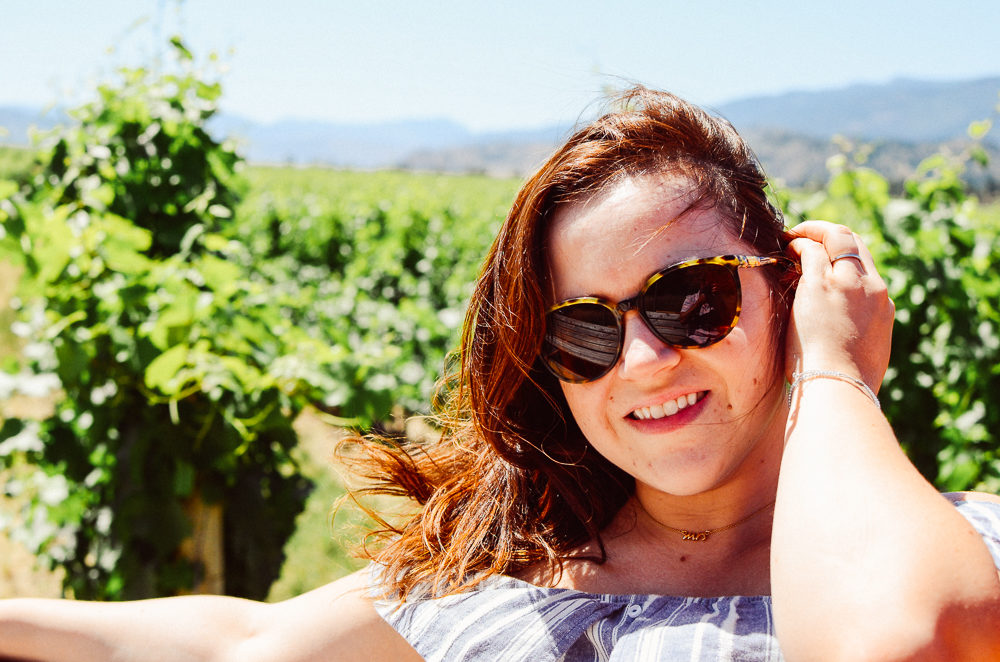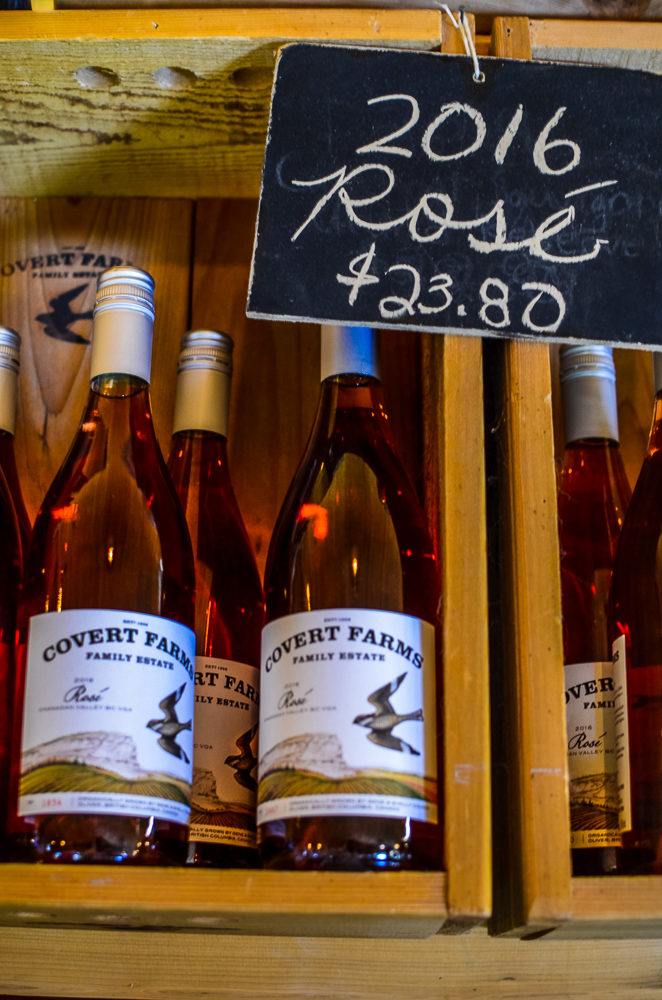 They even have this in-ground giant trampoline, cows, alpacas and chickens. You can hike the Bluff trail, have your wedding or eat at one of their farm field dinners in the summer.
What to Do in Osoyoos
Paddleboard
Get an entirely different perspective of Osoyoos from out on the lake. Set off for a serene paddle while you take in the spectacular views of deep green vineyards, sage-coloured grasslands and the tree-lined hills above.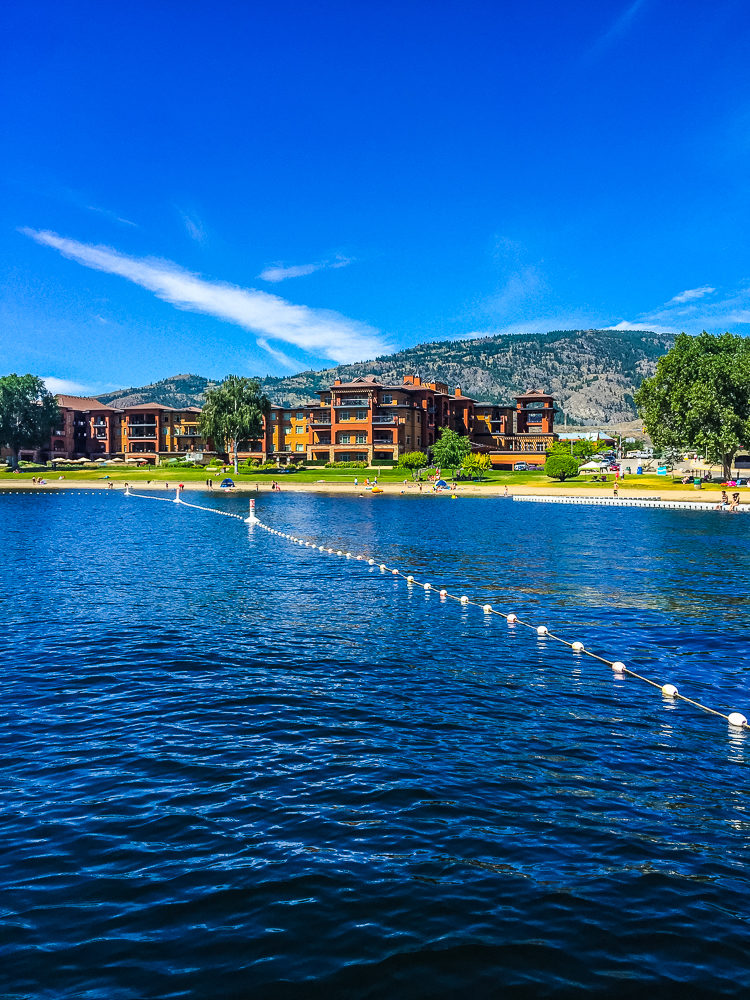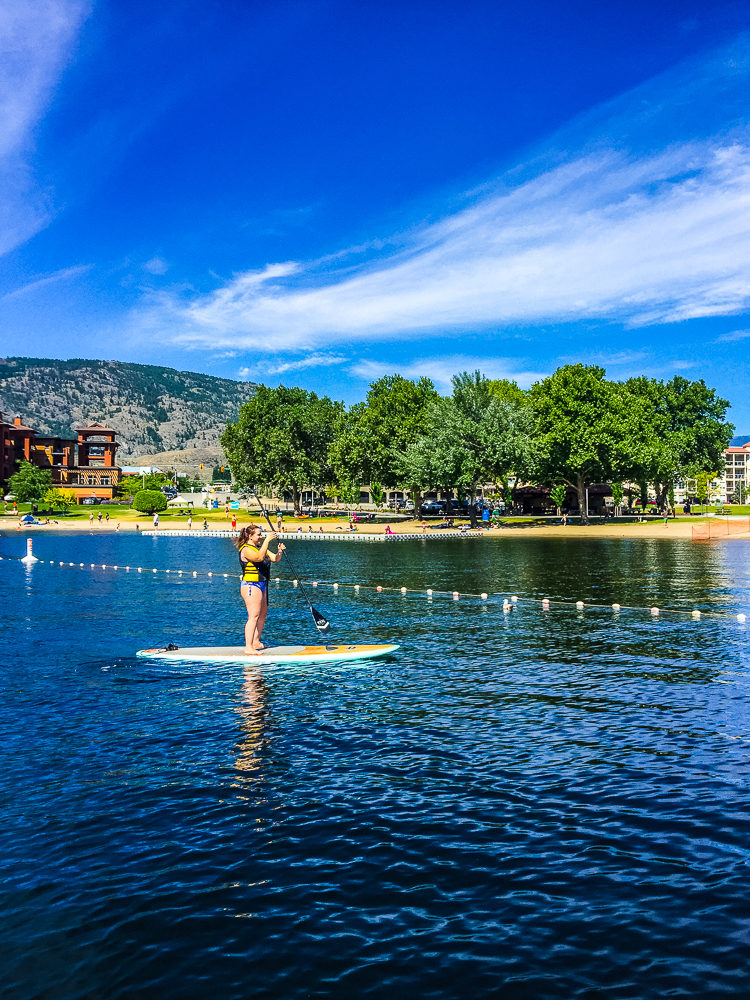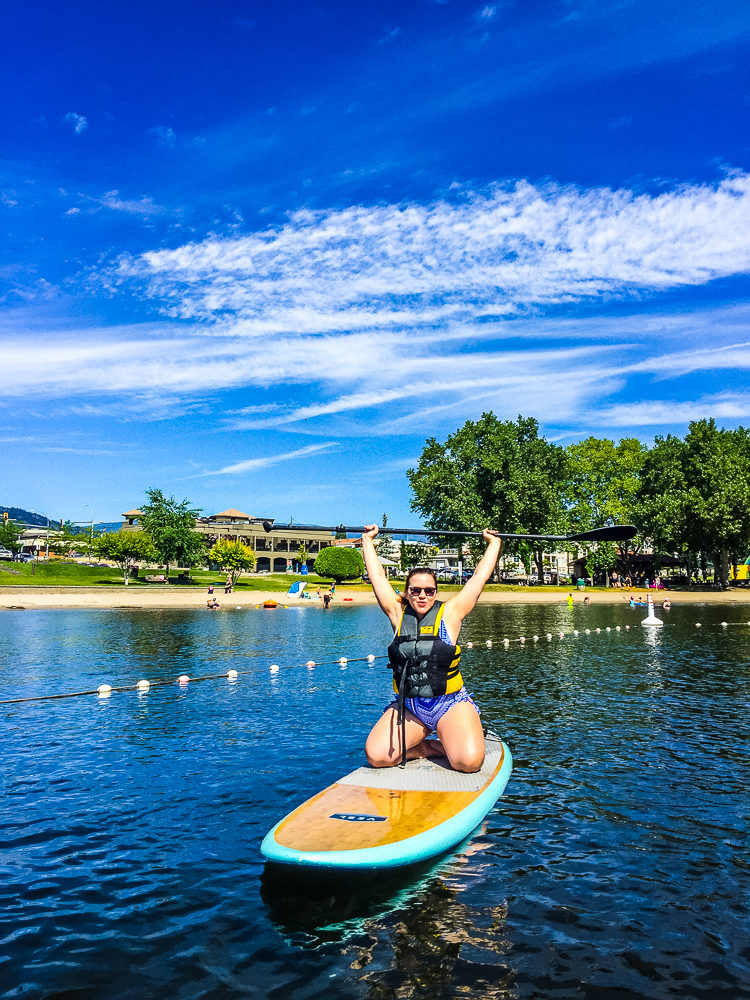 Challenge your core strength and balance without any fear of falling because the inviting water is one of Canada's warmest lakes.  If you are staying at Watermark Resort, you can rent their paddleboards! We did this our second day and it was my first time on a paddleboard. I'm also so proud I didn't fall once!
A gorgeous rammed-earth facility designed by Bruce Haden, presents the region's history through the eyes of its first stewards, the Osoyoos nation. Genuinely moving films, museum-style exhibitions (including memories of the white teacher who kept Osoyoos children out of residential schools) and guided walks through the neighbouring scrub bring the millennia-old history of this deceptively quiet area to life.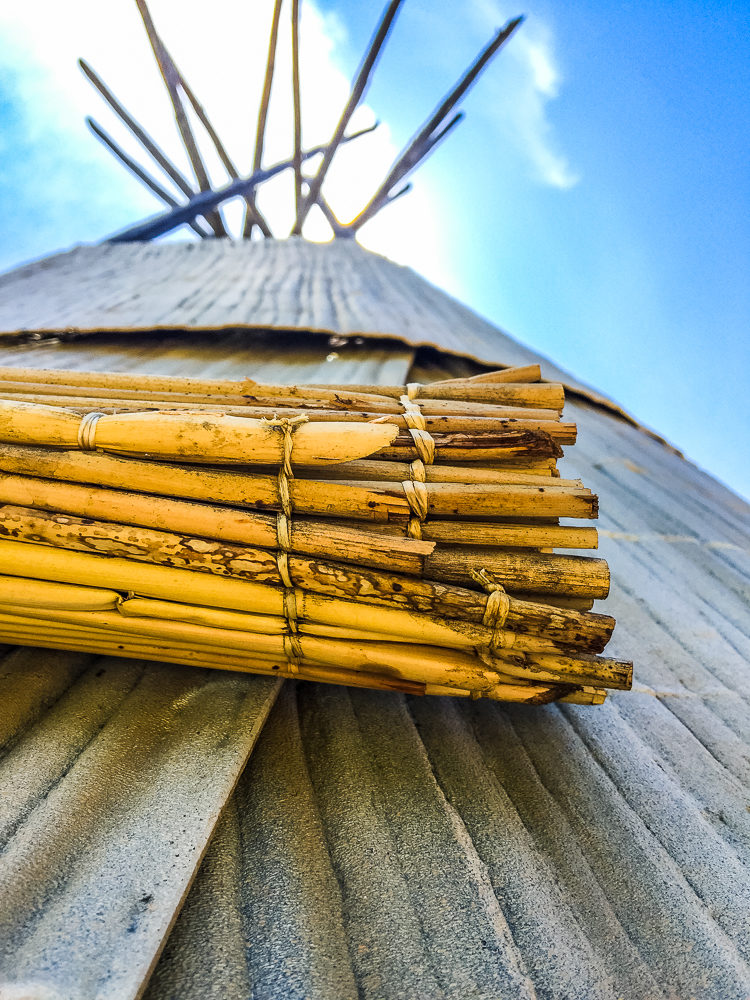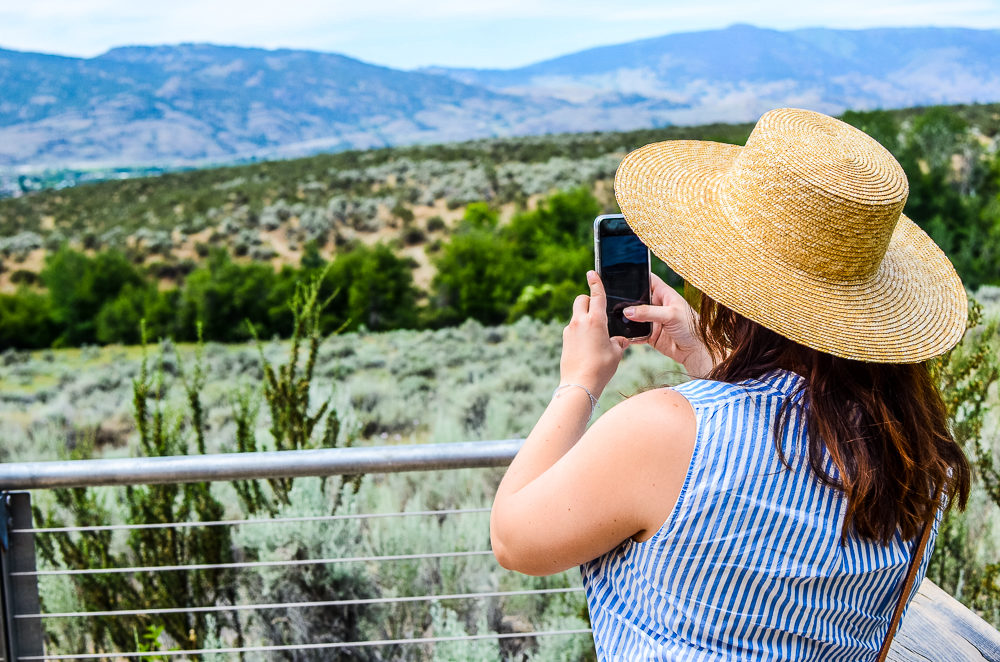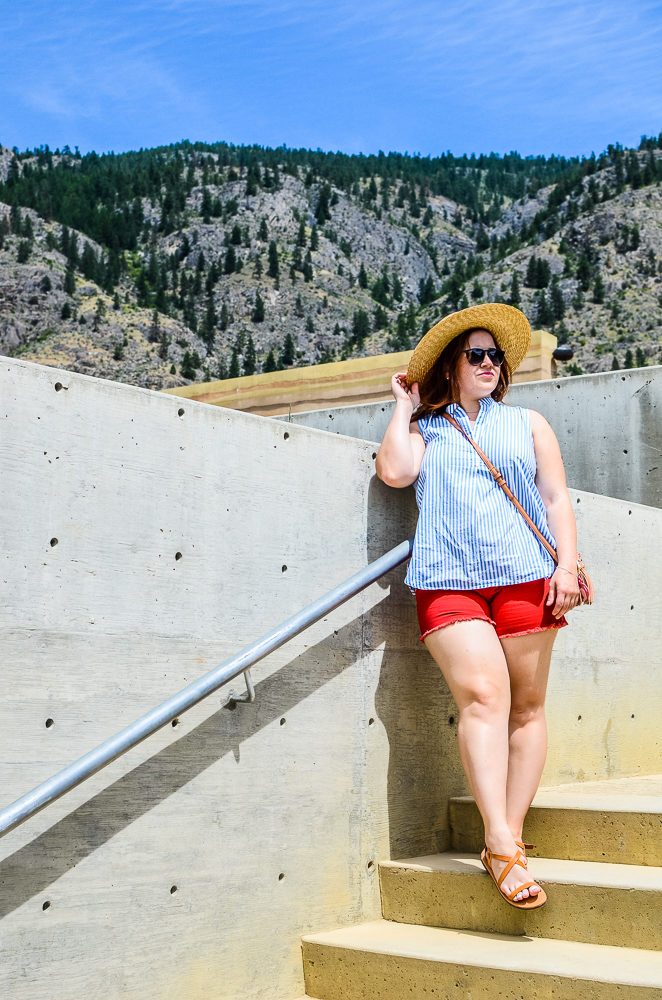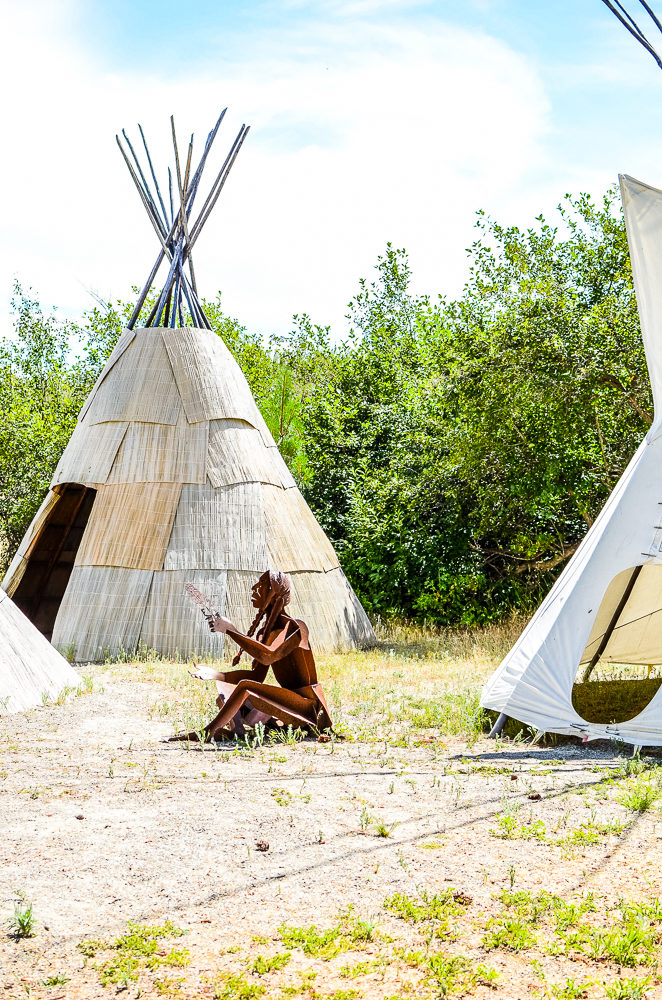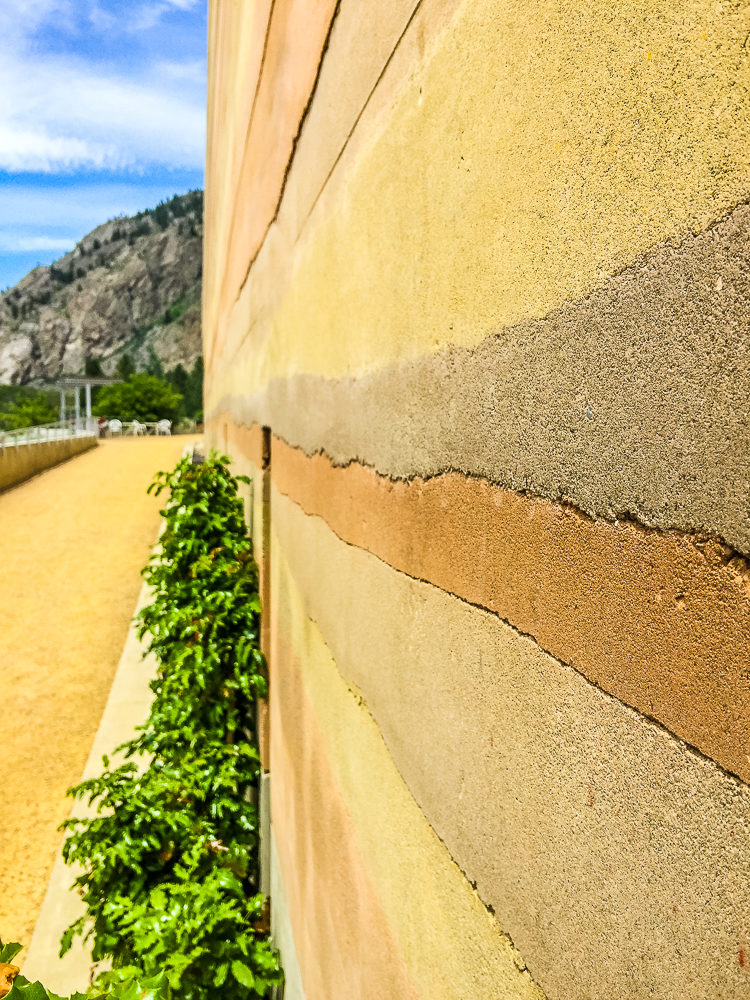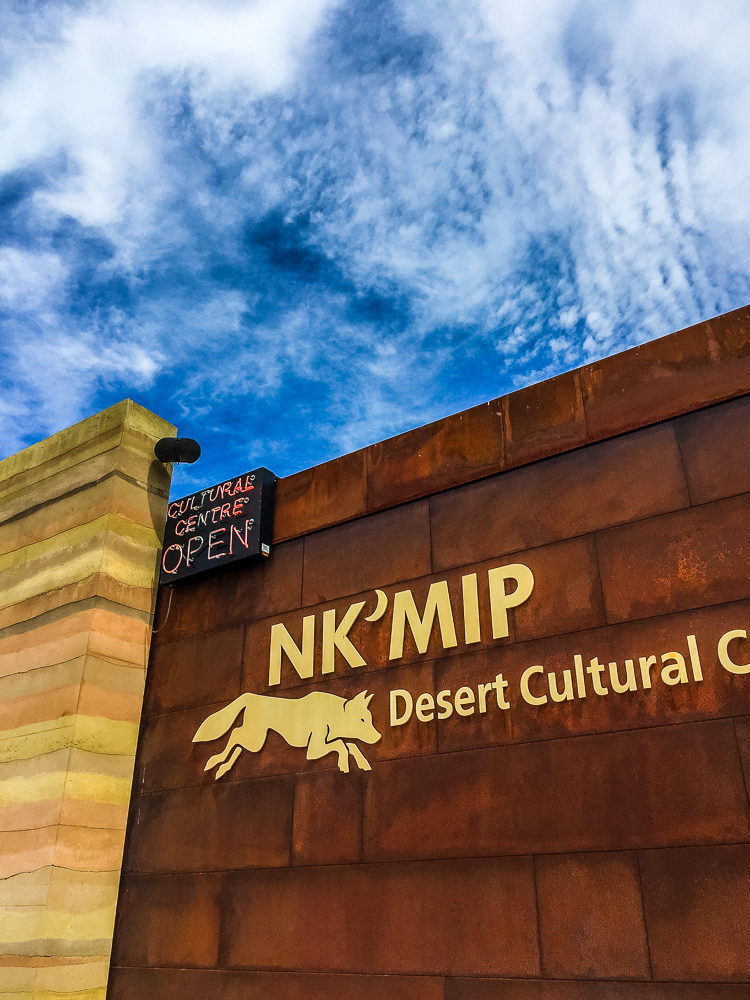 The spectacular Nk'Mip Desert Cultural Centre (pronounced in-ka-meep) is a family tourism destination. Curtis and I walked away with so much more understanding of this area and the culture + history. It should be on anyone's list visiting the area.
Fruit Stands
Osoyoos is surrounded by fruit stands. It used to be only orchards around the area, but wineries have now started to take over Oliver and Osoyoos. But fruit is still prominent and you have to stop on your way out for some tasty souvenirs.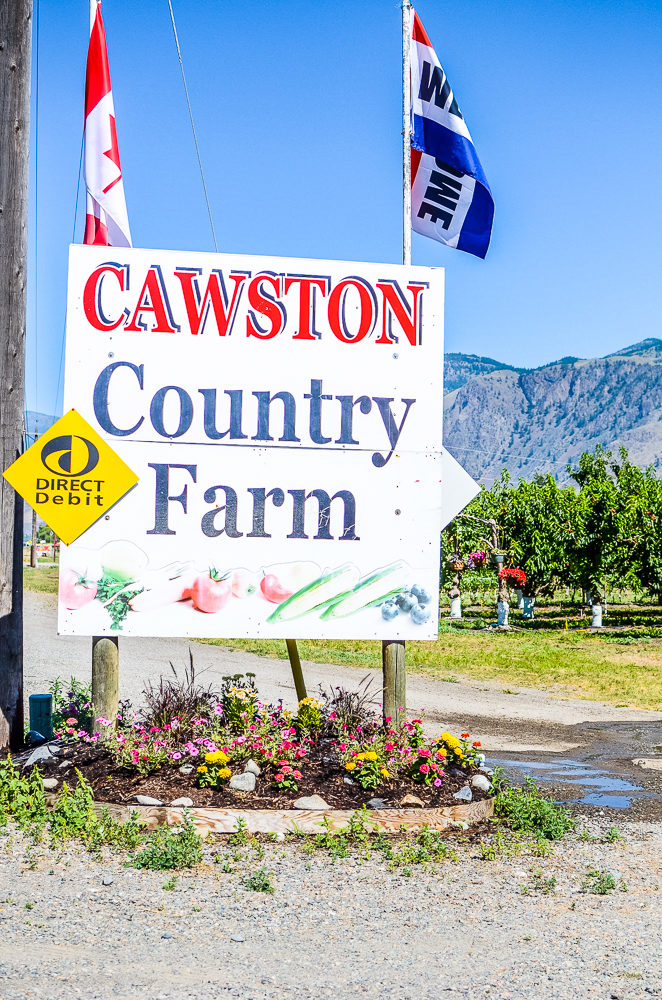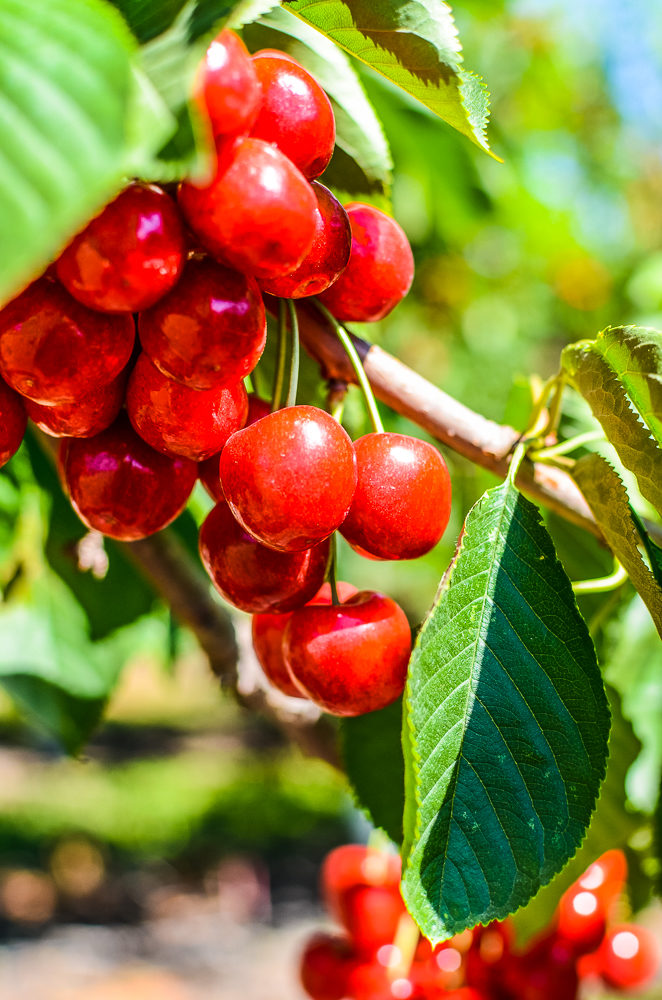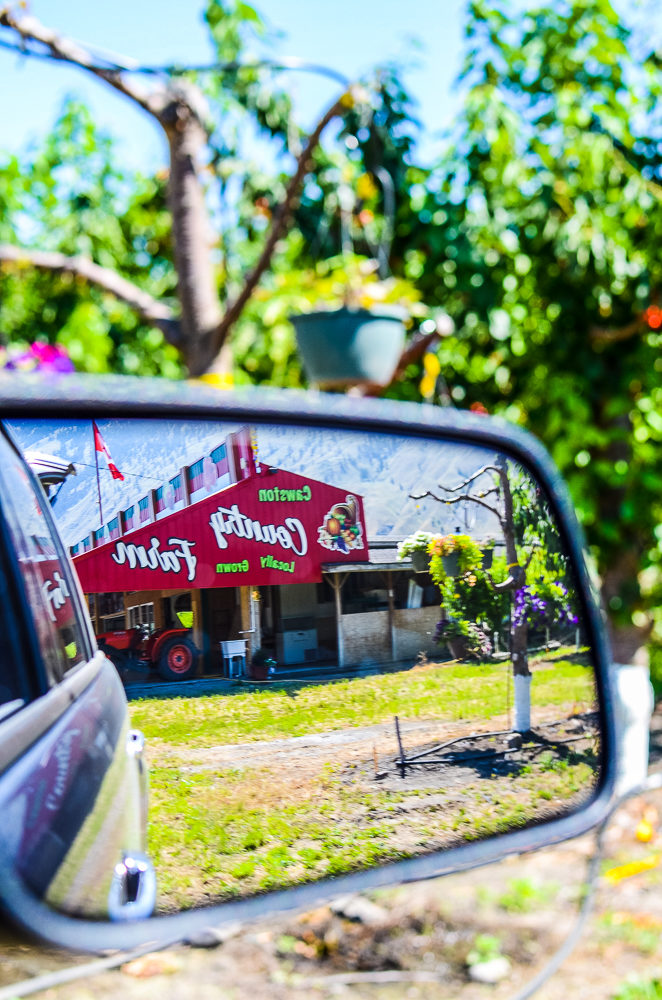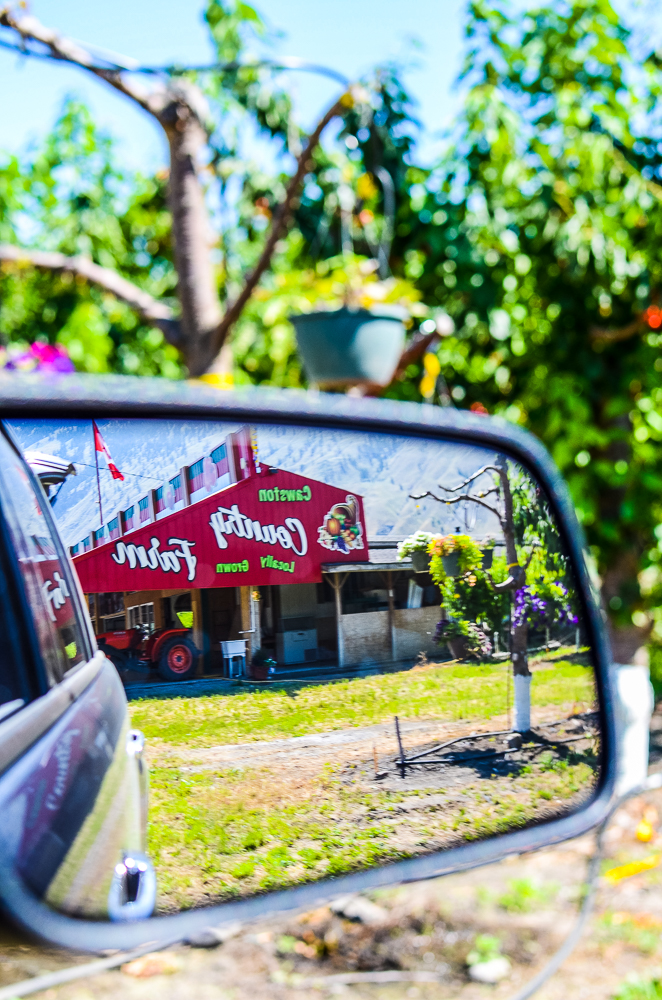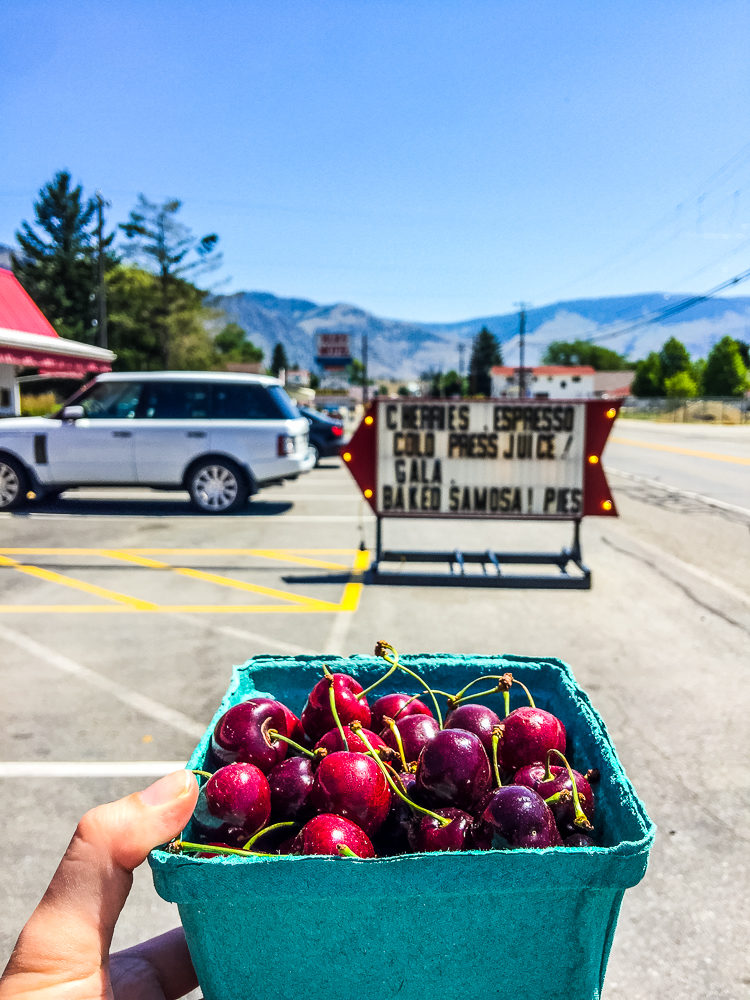 We loaded up with cherries, nectarines, berries, jam, cinnamon honey and zucchini!
Rent a Boat
You don't need to own a boat, you can rent one for an hour, day or week in town. Enjoy a day on the water!
OK Wine Shuttle is definitely the way to go on wine tours in the Okanagan Valley. They offer a shuttle service that drives in a loop and goes around several wineries in the Osoyoos/Oliver and Penticton/Naramata regions, from 10am to 7pm.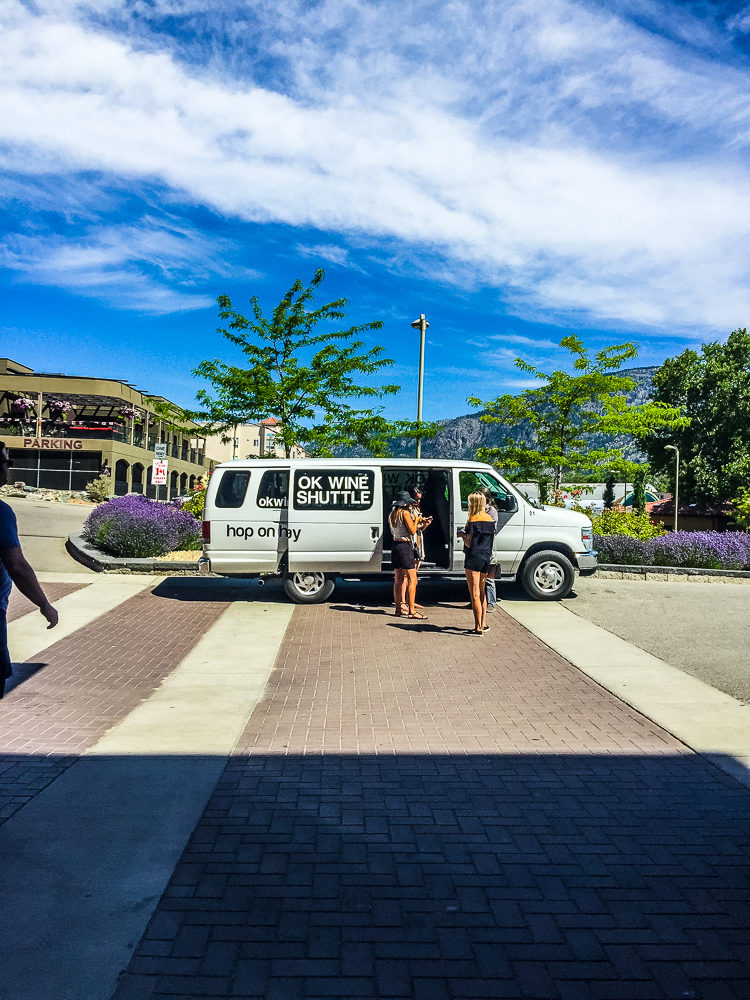 You hop on at one of their pick up points in the morning, hop off at the winery of your choice, do your wine tasting, hop on again (the shuttles come back around every 30 minutes or so) and so on.
Located in Osoyoos, this small distillery makes vodka, gin and moonshine. It just opened in Spring 2017 and if you want a change from the wineries, I would stop by and sample their goods.
Did you know craft distilleries in B.C. are required to use B.C. ingredients, which prevents them from producing rum, because sugar beets and sugarcane are not grown in the province.
Owl Tours
Great Horned Owl Eco Tours offers so much more than your average bird watching experience. The local company, owned and operated by passionate and knowledgeable naturalist Greg Byron, offers more than half a dozen tours. These range from the "Birdwatching and Nature Adventure" and the "Spectacular Mount Kobau Tour" to the "The Complete Okanagan Experience."
This is on my list for our return one day. I'm obsessed with owls and it would be a highlight!
The award winning little cidery off the highway going through Cawston. They craft up a selection of ciders you can purchase in Vancouver and taste in their little tasting room. I picked up two bottles which we happily drank at home.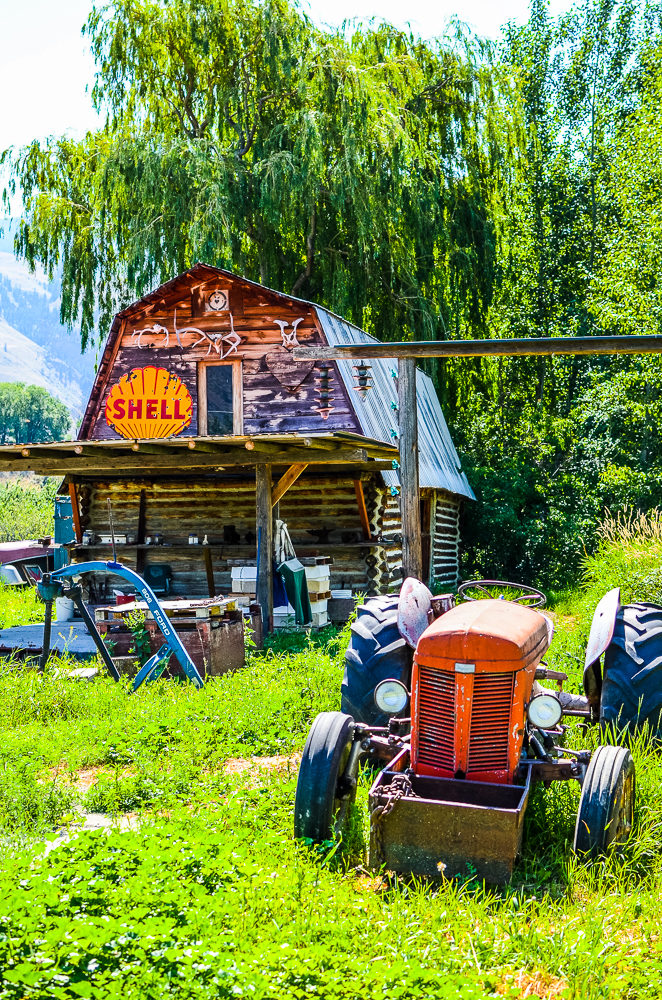 They are the only cidery in BC to have a full line up of Certified Organic ciders made with Organic Estate Grown Apples.
Is Osoyoos now on your list for a relaxing trip?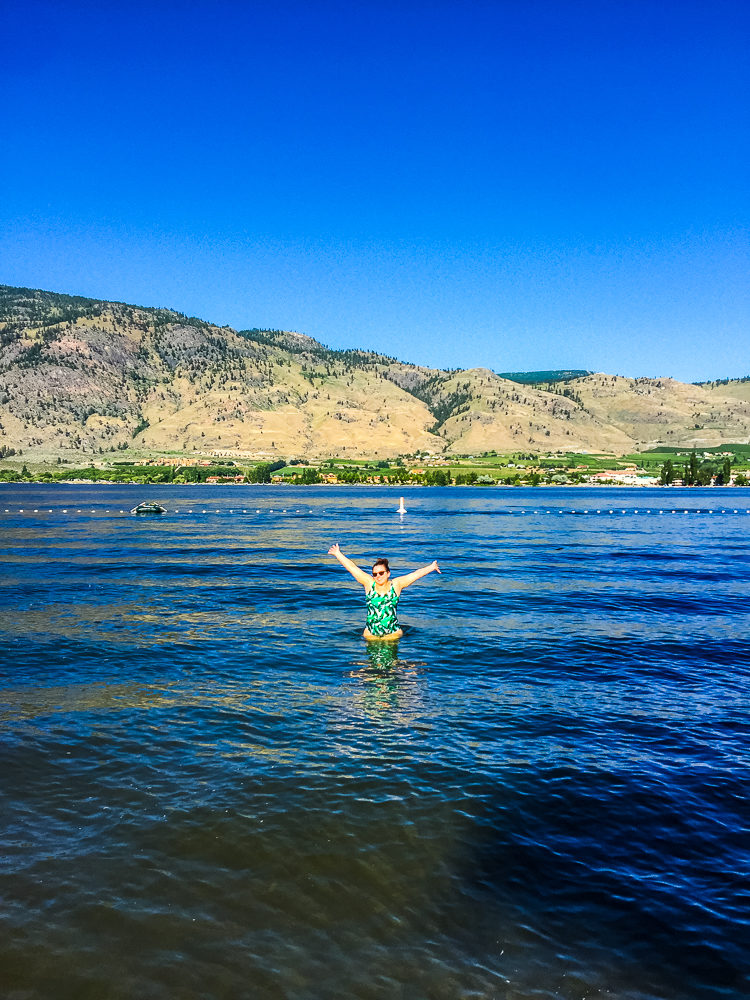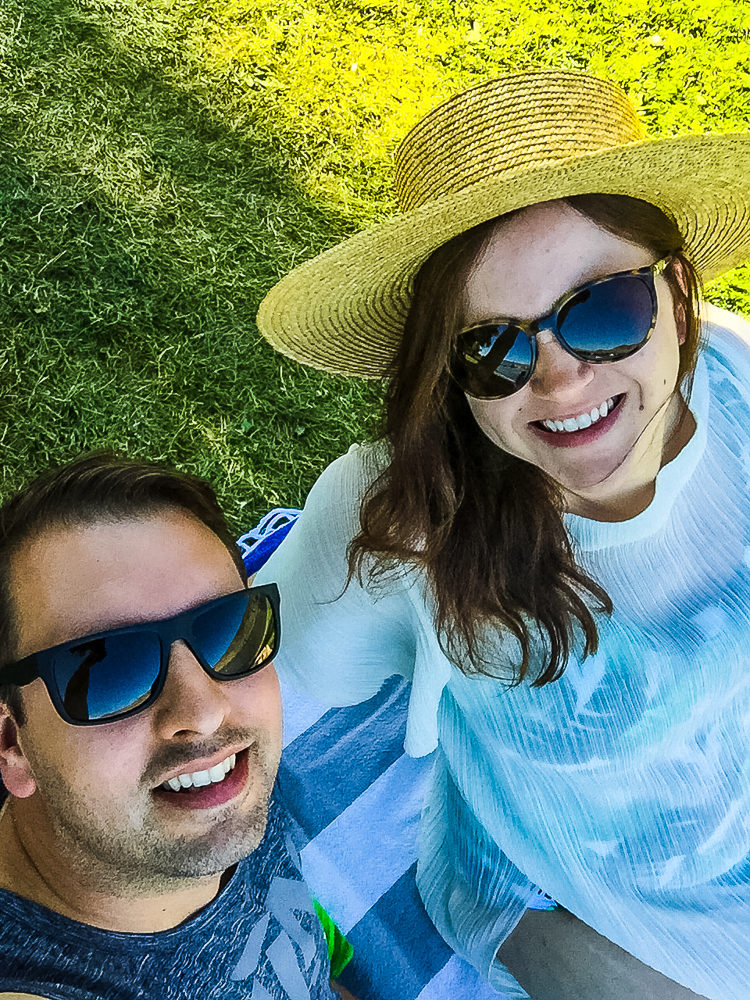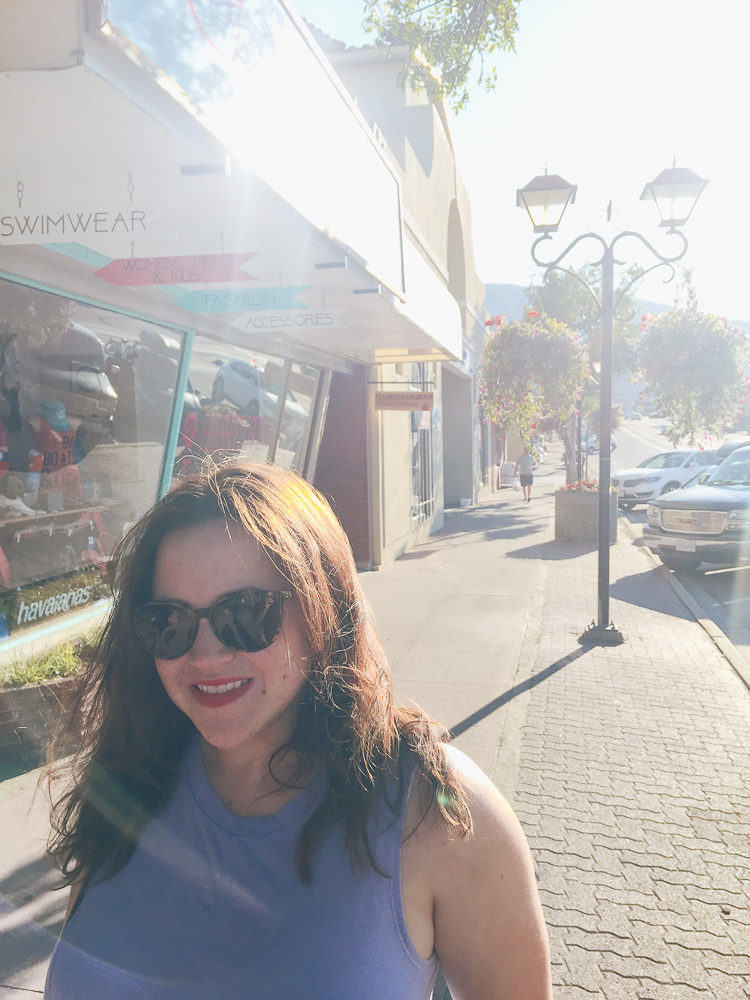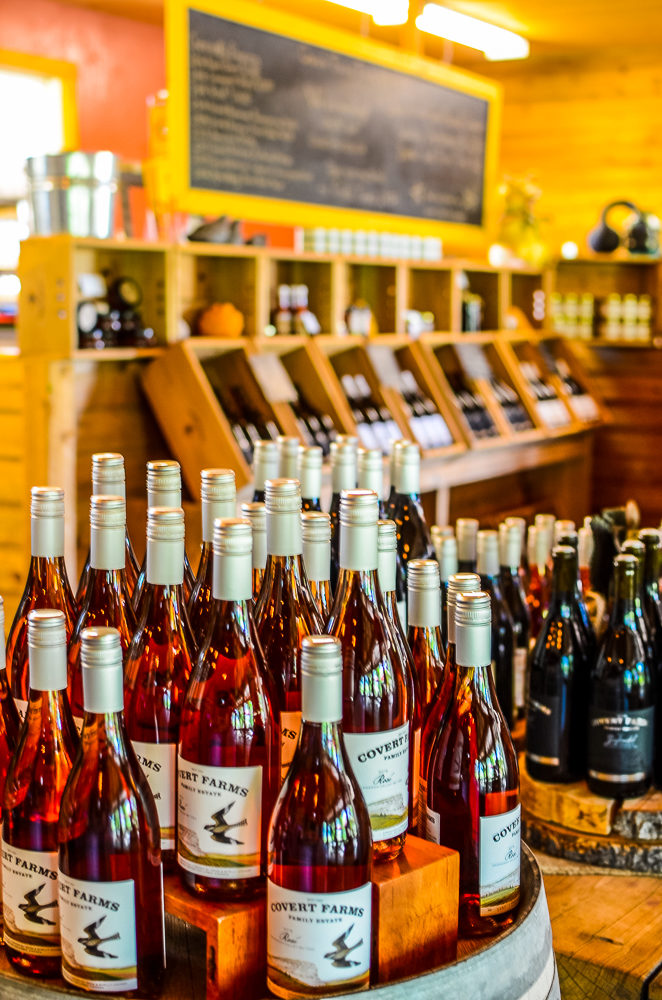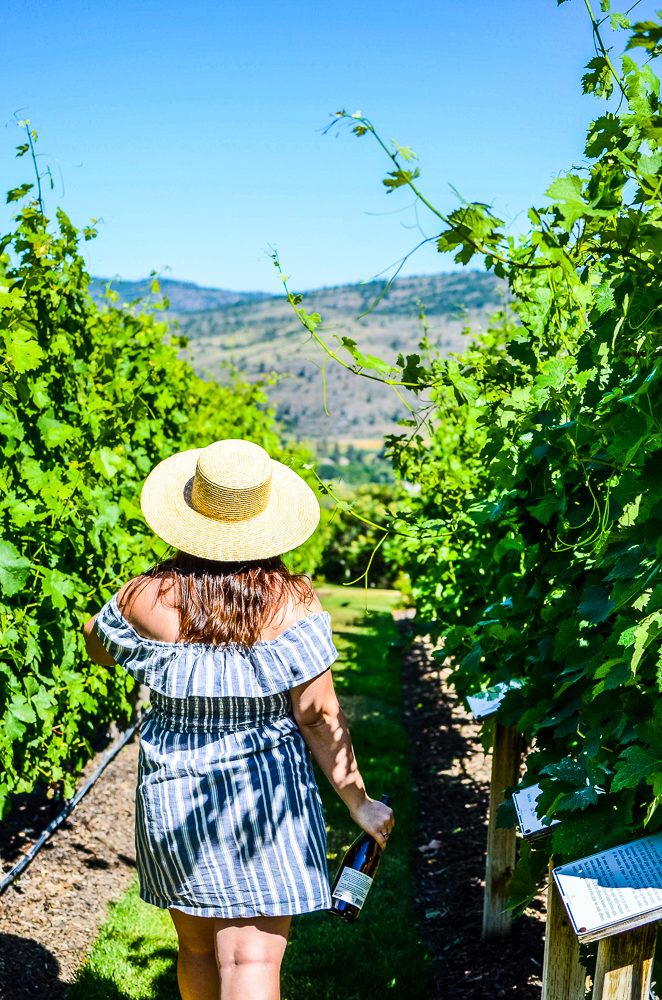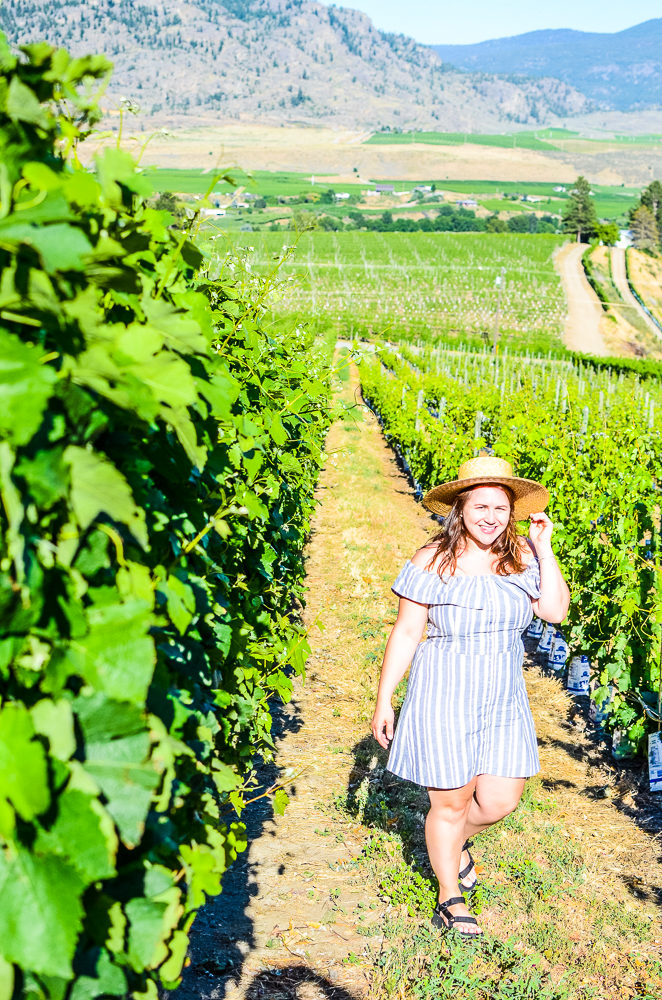 This post was sponsored by Watermark Beach Resort, Destination Osoyoos and Ford Canada. All opinions are still my own.