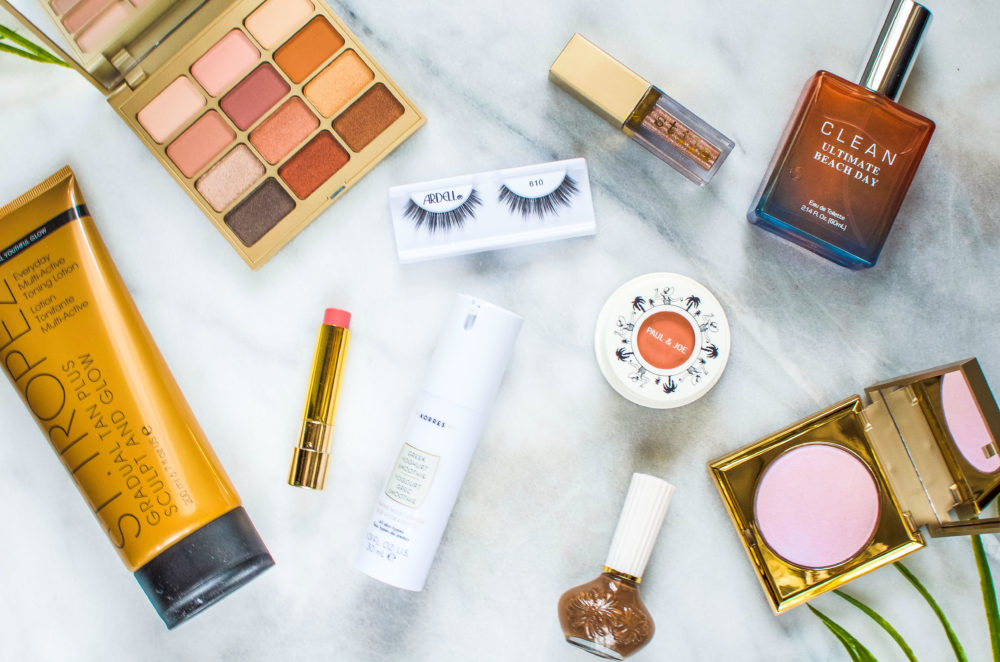 With summer finally here in Vancouver, it was time to change up my makeup and skincare routine. It's so necessary to update your summer beauty essentials each year. I have been using a few new products and brands this past month. A couple I used on my wedding week, going out with the girls and just overall trying to achieve that summer glow!
What I'm listing as my new summer beauty essentials are only a few of what I have to share. I have been using some new skincare products and I'll share those coming up soon in another post. Skincare is literally a whole other topic! You can see previous beauty favourites here and here. I'll be starting up my Monthly Beauty Buys again next week, I'm so overdue!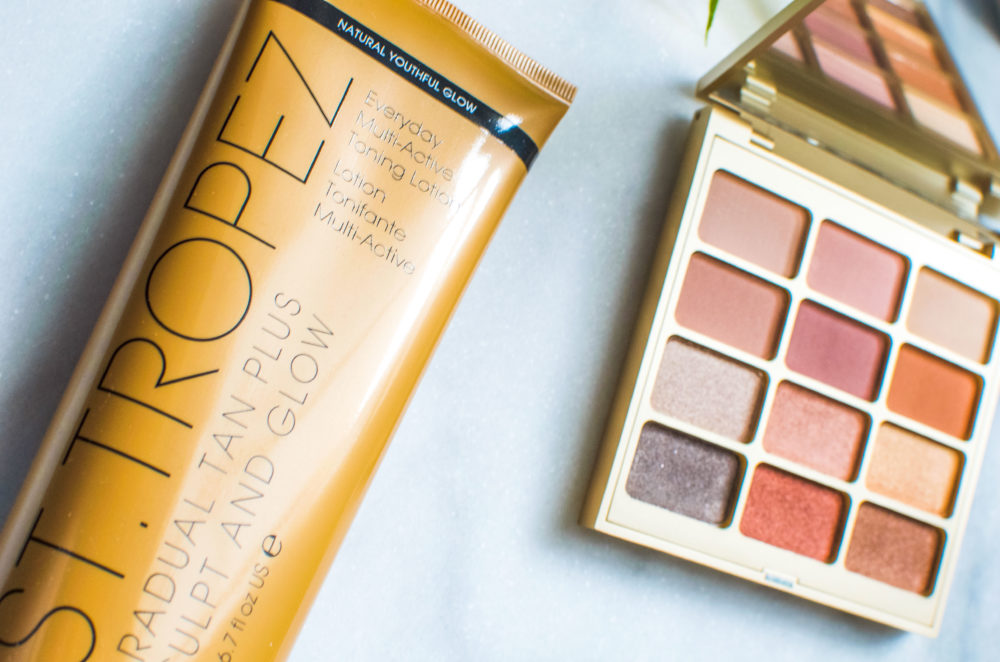 My Summer Beauty Essentials for 2017
So I'm naturally a fair-skinned (ok pale AF!) person. I don't really tan nor do I burn. I'm serious, I can stay outside all day long and maybe turn a little pink, but I never burn! I also wear sunscreen religiously and usually bring a hat. I don't want to burn, that could lead to leather skin (have you seen this woman?!), wrinkles and skin cancer. That's when I turn to self-tanners like St. Tropez. I love how easy it is to use and their mitt makes cleaning up easier. I'm going for a subtle glow, orange is not my colour haha. They've also come out with a spray and a shimmer oil! Now I need to get my hands on those 🙂
St. Tropez Gradual Tan Plus Sculpt and Glow Everyday Multi-Active Toning Lotion gives a luminous appearance, while tightening and toning skin over time for a more youthful radiance. The tan toning complex includes Kalpariane® (Sea Algae Extract), which helps to improve the tone and firmness of the skin. It will also add instant luminosity and radiance, while Hylauronic Acid helps regulate skin's hydration for a more youthful looking appearance.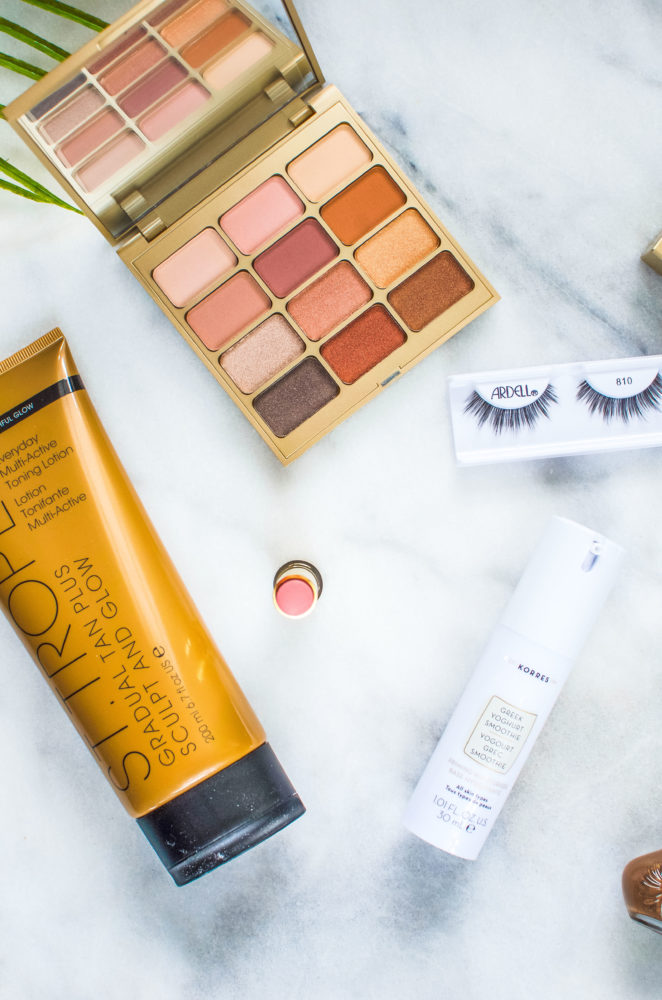 I've used Stila Cosmetics products before, but these new Magnificent Metals Glitter & Glow Liquid Eye Shadow are the bomb! I have Smokey Storm and Bronzed Bell. I've used them everytime I've gone out so far in the past month. Either as an eyeliner or coverage for my whole eyelid. Love them! They also literally last all day and glide on super smoothly!
The Heaven's Hue Highlighter in Transcendence is also really nice, I love the halo look of it and the nice highlight glow it gives your face. Plus the packaging as always is super pretty. It's long lasting as per their other makeup products and it's transfer resisting! Woohoo for your clothes 🙂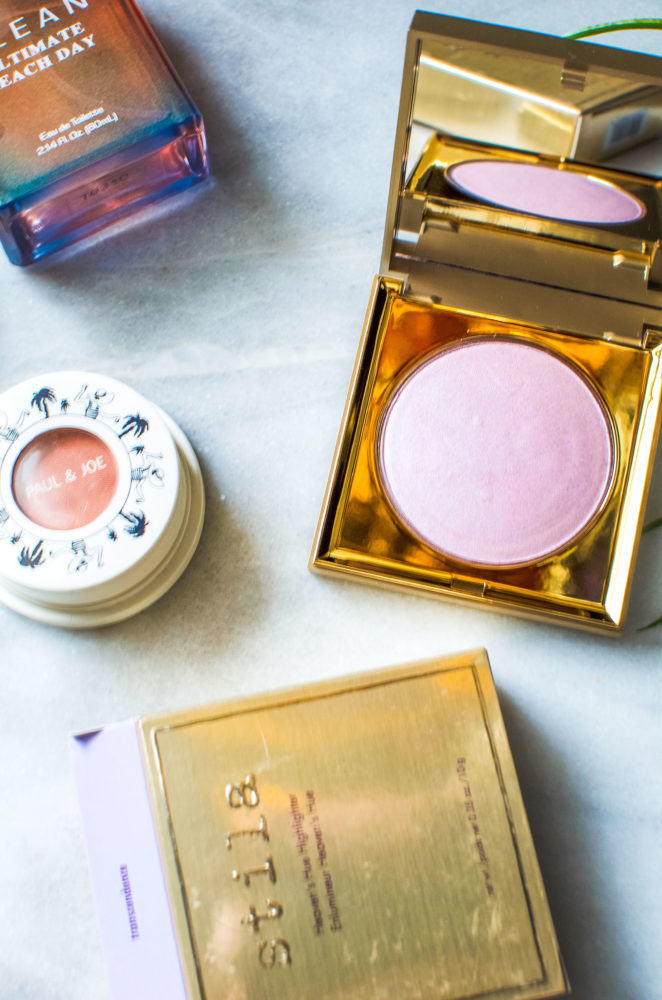 And Stila Matte 'N Metal Eye Shadow Palette was my go to on our wedding week. Had all the shades I need while away and that bronzey glow! 12 shades and again long lasting!
You know that smell after a day spent at the beach or pool? Or remember that episode from Seinfeld when Kramer wants to bottle that beach smell? Well it's come true!! CLEAN had made a scent called the Ultimate Beach Day and they're not lying! Sea salt, sunscreen, sticky skin and sand is all I can smell haha.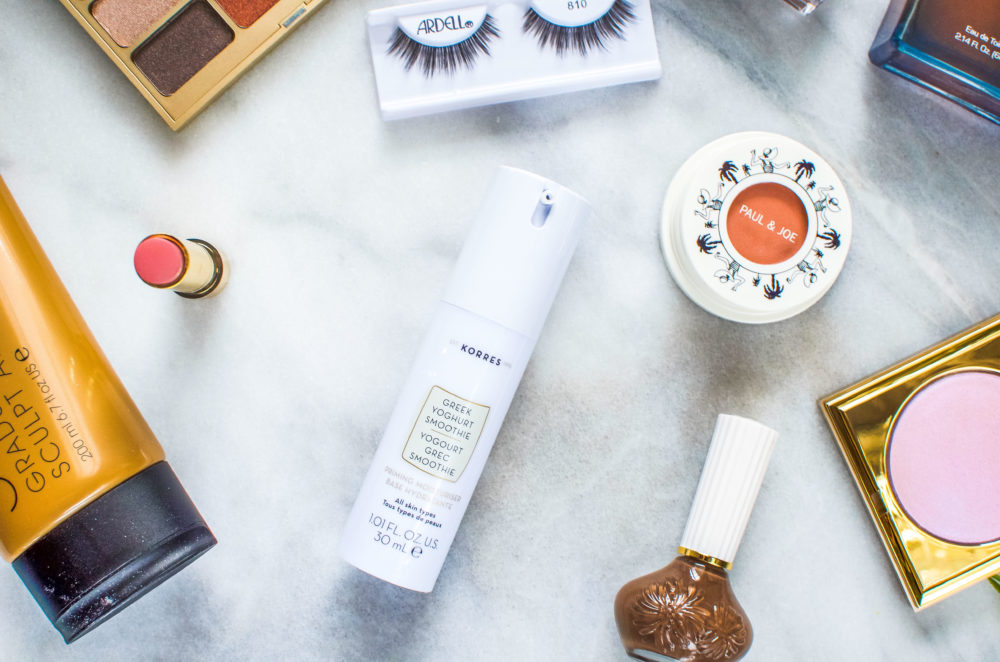 I love a moisturizing primer and KORRES has come out with a Greek Yogurt Smoothie Priming Moisturizer. It's so nice on your skin and provides an extra layer of moisture under your makeup. It's packed with probiotics, proteins, and minerals to deeply nourish and smooth skin, while also prepping it for flawless makeup application and all-day wear. Formulated with three types of hydrating hyaluronic acid and powerful skin-saving antioxidants and extracts, the smoothie gives skin inner strength for healthy look on the surface.
Paul & Joe always come out with cute packaging and collections. I love their latest nail polish collection and lucked out in getting a colour called Seaside Cottage. The Paul & Joe Nail Polish formula is filled with emollient ingredients such as jojoba, olive and safflower oil to deliver a richer feel.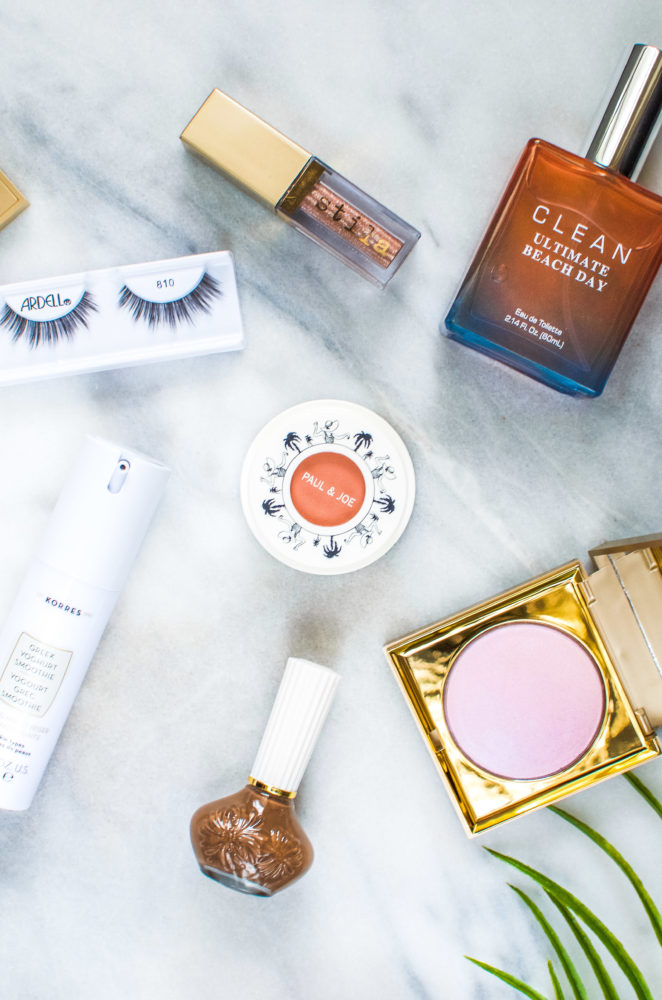 I also have been loving their blush from their Daydream Believer Summer 2017 collection. I have the colour Monde Imaginaire and the mellow pink looks great on my fair skin. It provides a hydrating, glossy colour that stays put. This 80 percent water-rich formula delivers a dewy glow to any skin surface, creating a luminous, cooling application for an extra-fine, uniform and close-fitting makeup layer that is ideal for the summer season.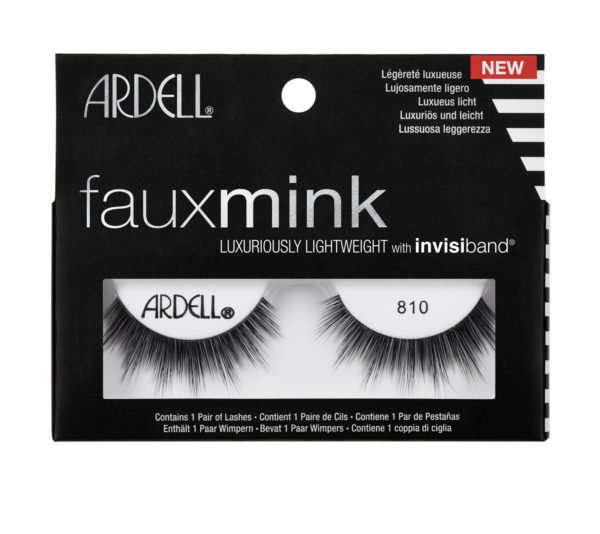 And to pump up your lashes, try faux lashes! Ardell has some great fake lashes at affordable prices. Faux Mink and Mega Volume are the latest additions. Both provide volume and length. Faux Mink is the new premium designer lash collection that Patented Invisiband® technology ensures comfortable wear and seamless blending with natural lashes. The Mega Volume boasts that each lash has a unique 3D effect, stretching beyond the limits of most lashes. I found both to be easy to use and provided a nice dramatic effect to my eyes.


Oh and I forgot to mention Stila's Color Balm Lipstick! I got the colour Misty and I liked it but I then gifted it to my mom. It nourishes like a balm with peppermint oils that cool and calm. The concentrated plant-based emollients melt on contact for a creamy, cushioned feel. Really nice product, just not the right colour for myself.
These products were given as gifts, but all opinions are of my own.
SHOP THE POST