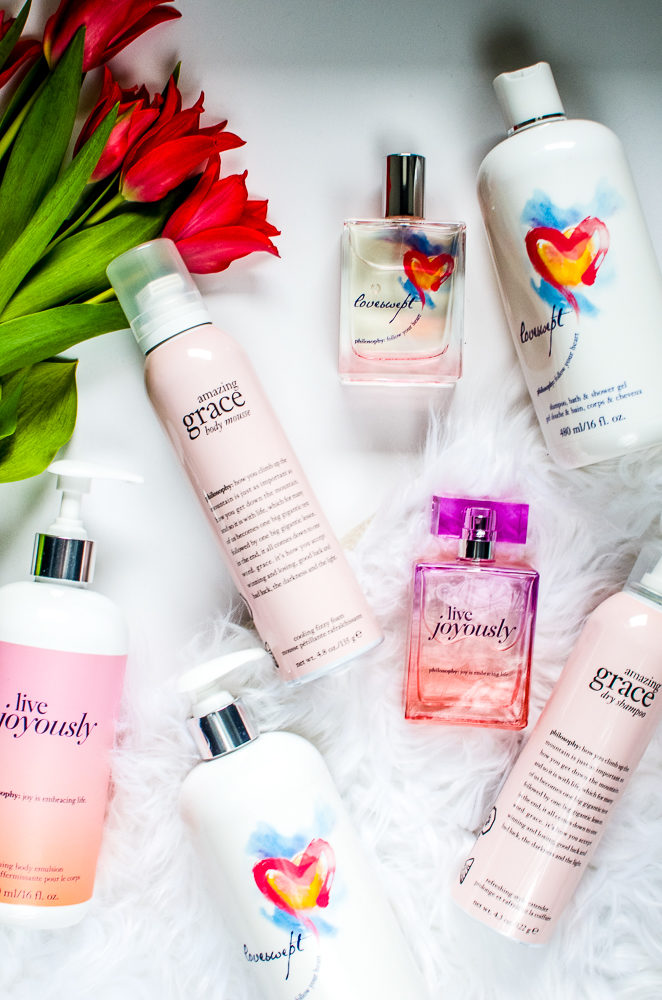 I've always loved Philosophy products, those special holiday themed washes, the cult fav Hope in a Jar, a fresh scent. When Philosophy sent over a box full of pretty goodies to try out, I let out a squeal!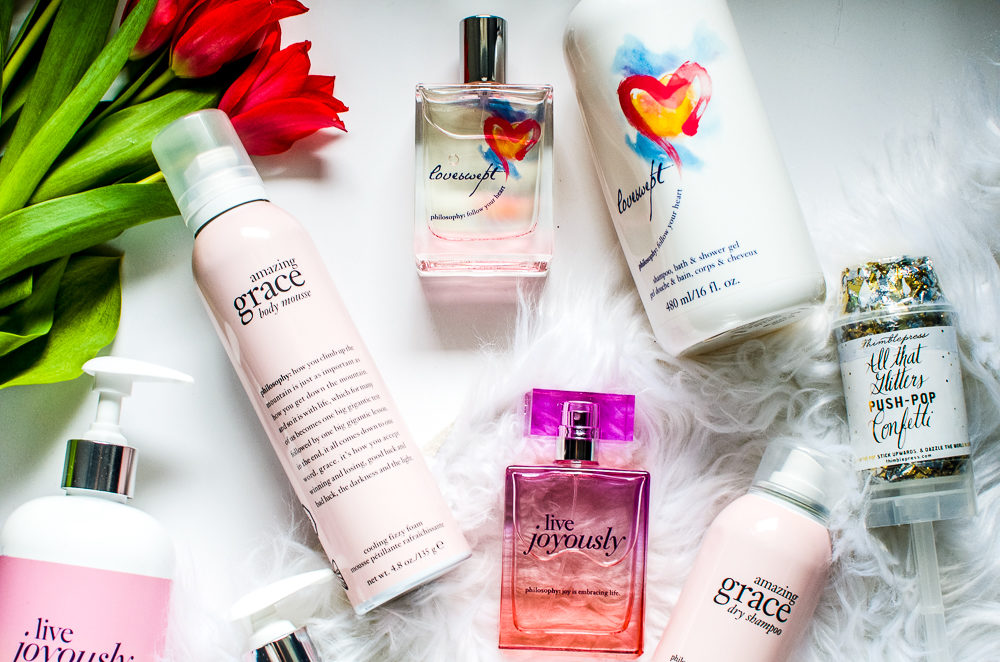 When I found out they have dry shampoo, I wanted to try it out asap! They already make great skincare, you can see my previous post here on Clear Days Ahead. It's a texturizing dry shampoo with the fresh, flora scent of Amazing Grace. I tried it one night before I went to bed just to see what it smelled like. I was completely amazed, it smelled exactly like the perfume and when I went to bed, I could smell it every time I rolled over or moved my head. Then in the morning , I turned my head several times just doing normal things and could smell it each time.
In terms of it working as a dry shampoo, I have fine hair so I did notice a difference, but compared to another brand I love, this comes in second in quality and price.
I loved both scents Loveswept and Live Joyously. Fresh, clean scents that aren't too overwhelming.
This too has that lovely scent in a mousse form. The scent is soft and not over powering, makes your skin fell silky smooth, I love to put it on right after a shower because I feel it absorbs quickly into the skin.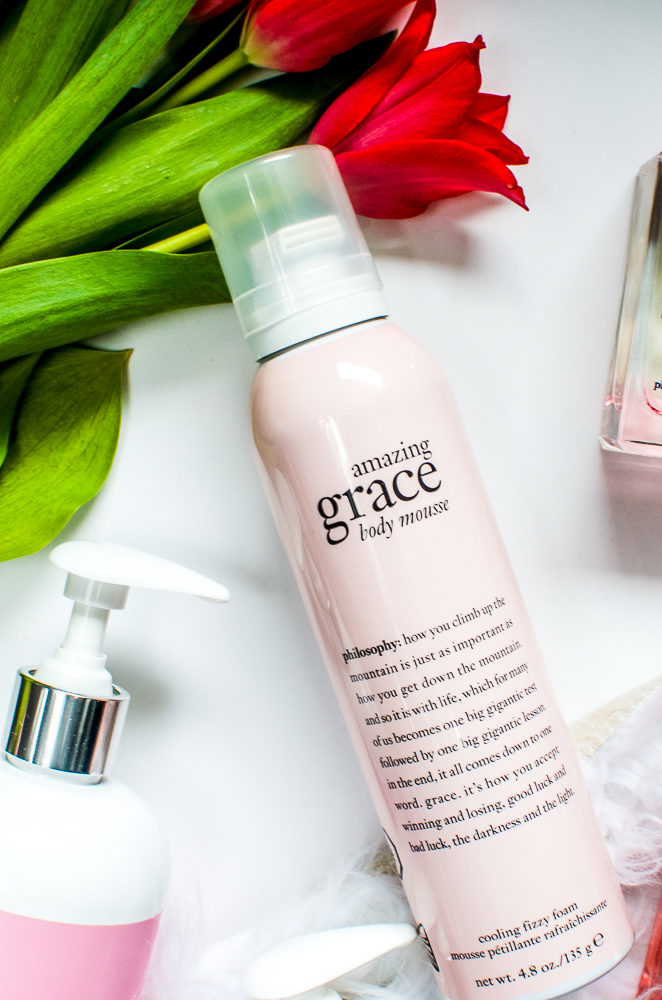 It's slightly sweet, slightly floral, not too overpowering and doesn't smell too mature or too young (I'm in my early thirties). But everyone has their own body chemistry. It would definitely be a good idea to try it in store, as with any fragrance, to see how it will end up on you. If it works though, you won't be disappointed!
The accompanying lotion and shower gel share the same scent. I love the lotion, but the shower gel just isn't for me. I'm a more sudsy, moisturizing body wash type of gal.
The Loveswept Body Lotion is enriched with shea butter and natural oils, so this skin-loving, antioxidant-rich formula helps replenish and maintain your skin's natural moisture barrier to keep skin supple and moisturized. I indeed felt this accomplished all of that. No complaints on the moisture!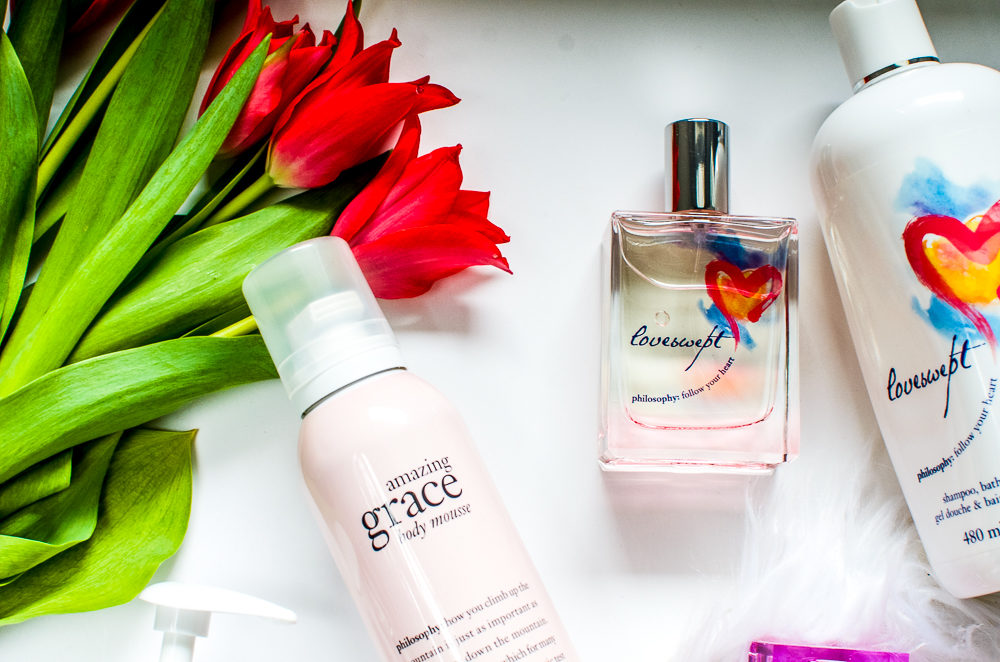 It's just the best of all fragrances wrapped into 1. It's so well-balanced, and I can't stop smelling it. It's a warm, clean, floral. Only way to describe it. And it gets 5 full stars for REALLY lasting.
The lotion is just like LoveSwept, has that subtle scent and shea butter.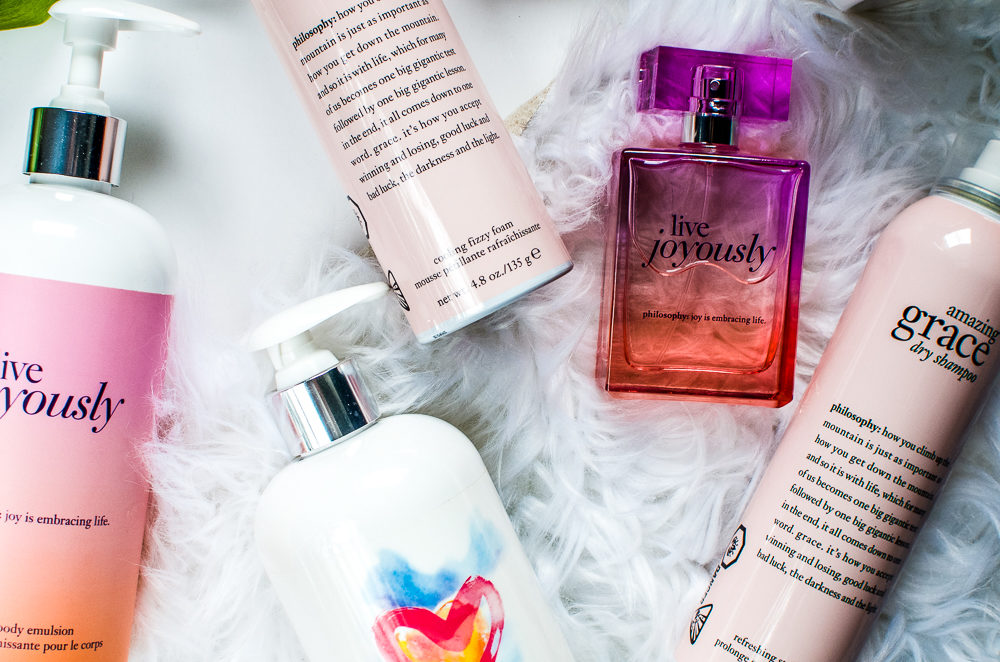 Have you tried any of these? You can check out my thoughts on their other skincare here.
Shop The Post