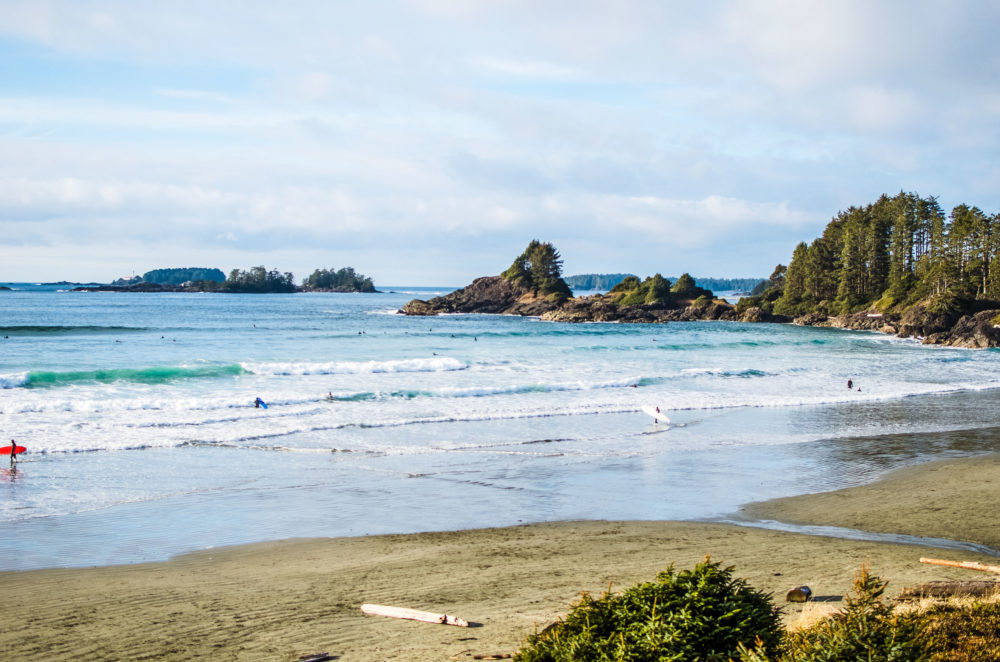 We recently took a trip to Tofino, BC, an idyllic surfing town on Vancouver Island. I admit that I have lived in BC my whole life but have never visited this town before. After spending three days in Tofino, I can't believe this was my first visit.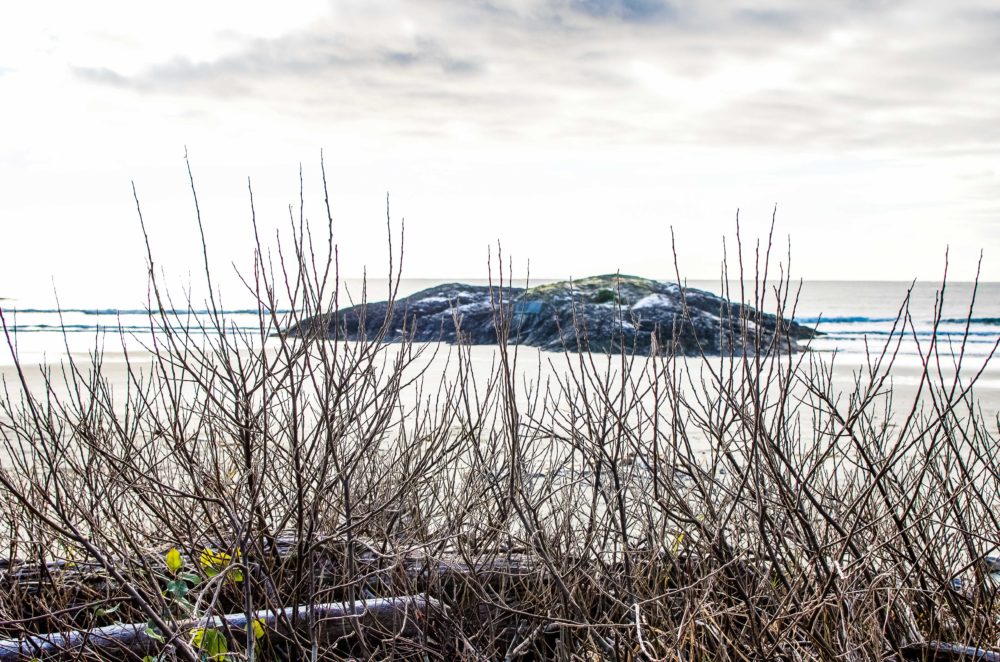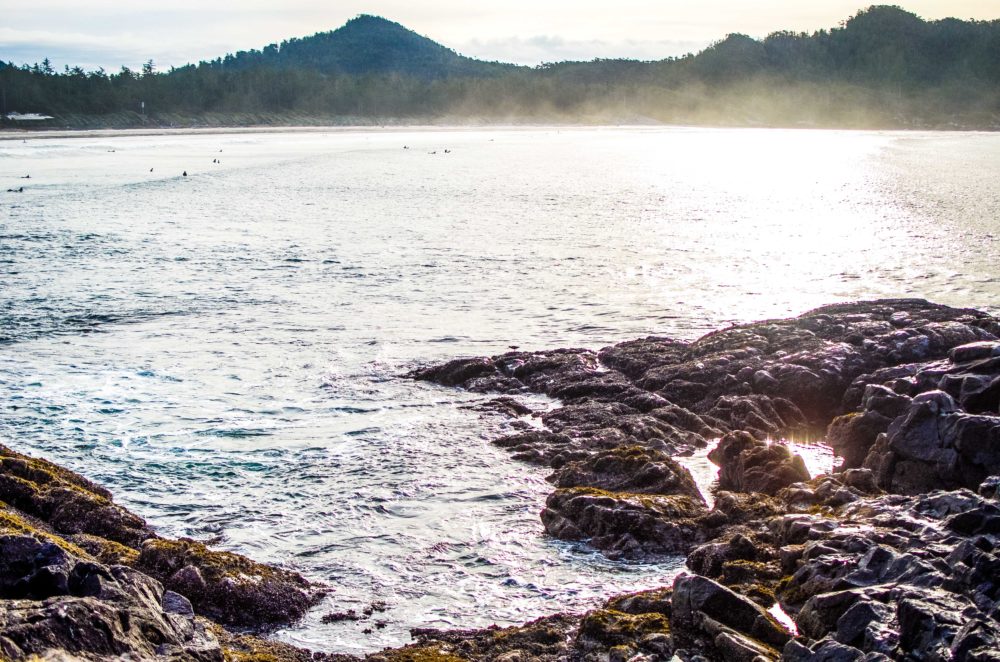 On the western shores of Canada, lies the
town of Tofino
. A place of dreams, starry nights, endless waves and West Coast culture. Located on the oh-so-majestic Vancouver Island, this oasis is just about as close to paradise as one could possibly get. I can see why many locals are from elsewhere, coming for a vacation and then never leaving.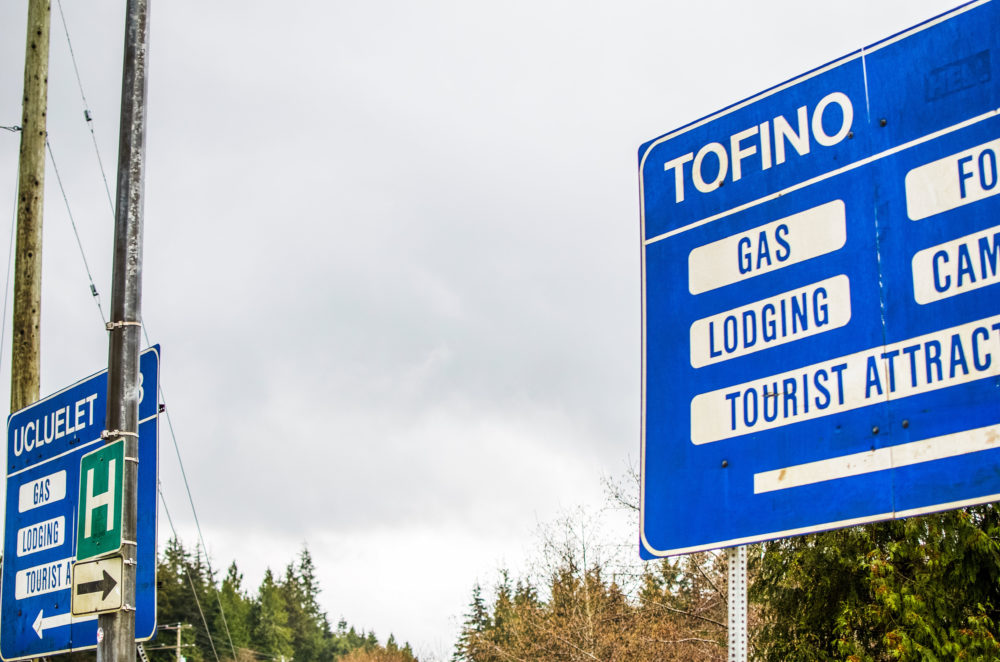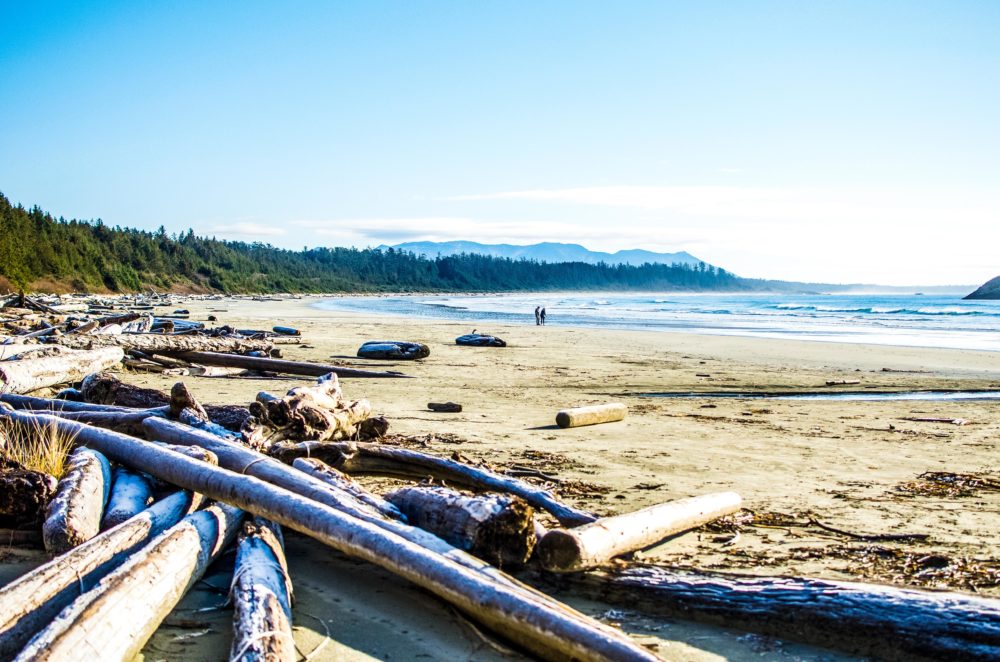 I'm sharing highlights on how to spend three days in Tofino. I can't wait for summer when I plan to return to town and catch some more waves!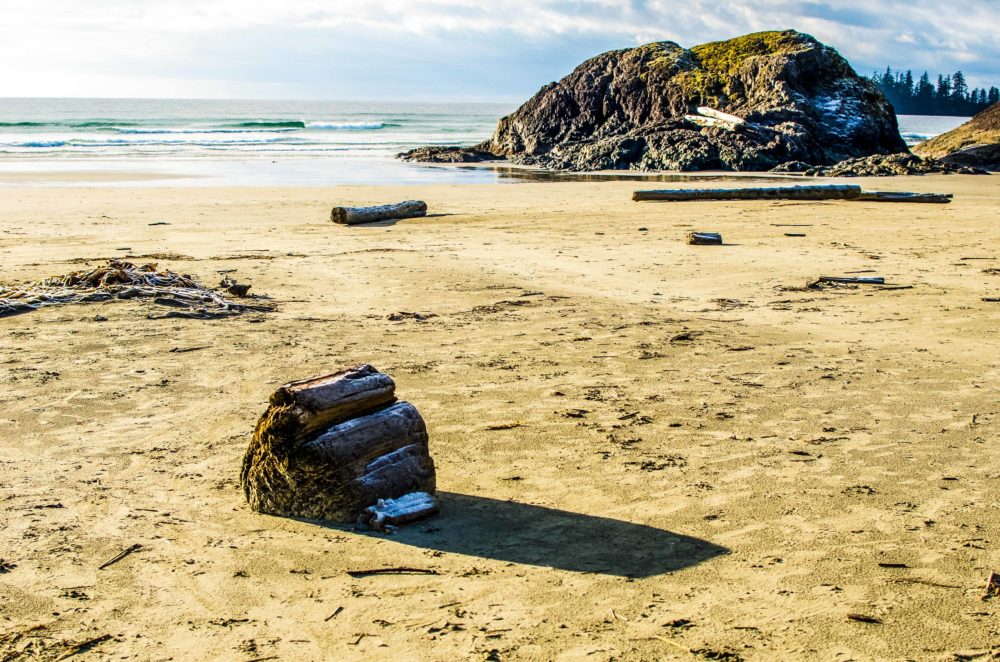 Feel free to also check out Tourism Tofino's site for more recommendations and info. Enjoy the dozens of photos I'm about to share with you below! This is a small portion of the hundreds on my camera. So hard to not want to take photos at every stop that weekend. It's really too pretty and my photos can't do the landscape justice.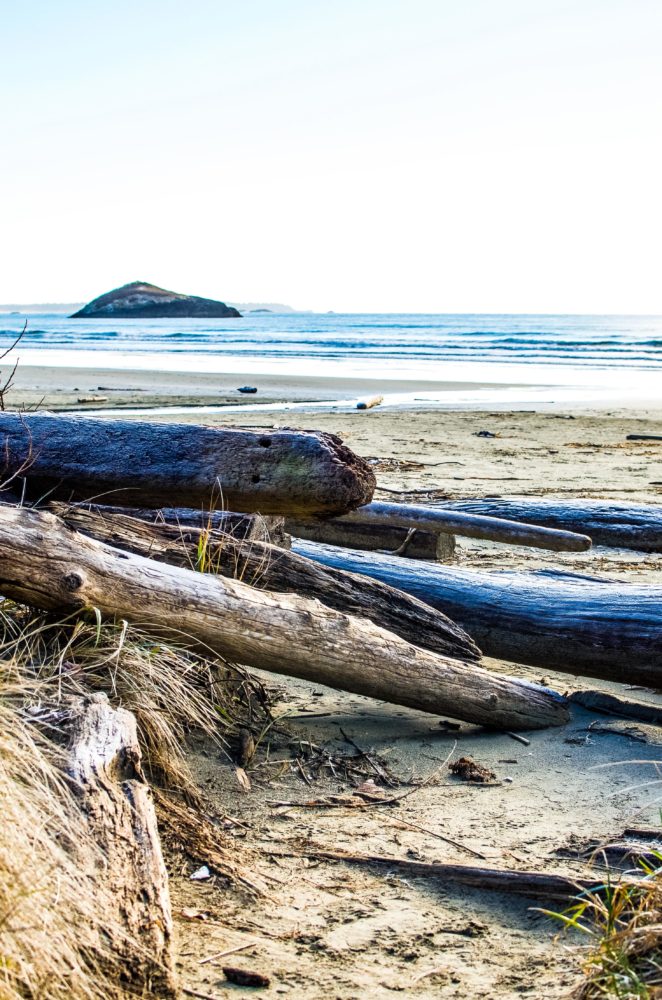 How to Have Three Perfect Days in Tofino
Day 1
Take the Ferry
I would suggest taking an early ferry over. That way you get to town around noon, right on time for lunch! I know BC Ferries gets a bad rap once in a while in BC, but we had a lovely trip over. We caught the sun rise, it was amazing that morning! When we arrived in Nanaimo, it started to snow. It's such a pretty drive from Nanaimo to Tofino, you pass through the rainforest and mountain landscapes.
A positive note on taking the ferry opposed to the plane is that you have a car to explore the area. Tofino has only one cab. One cab people! So least to say, it's not a surprise that he is very busy on the weekend.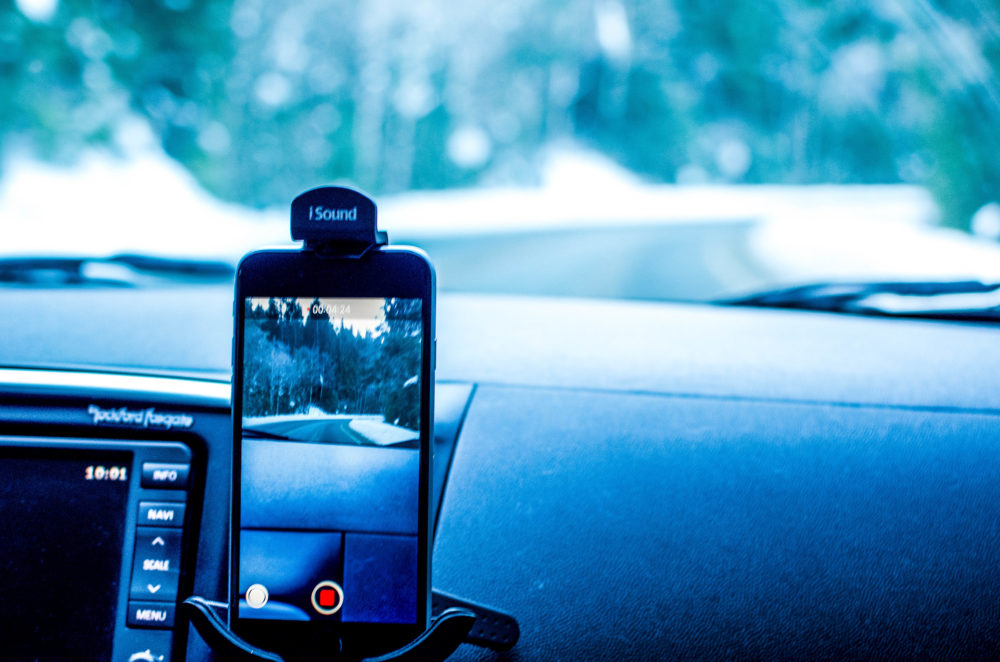 Stop at Long Beach
Our drive was uneventful, there was hardly any traffic and we arrived in town around 11:30AM. First stop was Long Beach and ate our sandwiches we packed. It was a quiet day, sunny and just plain ole gorgeous! The best way to start our weekend.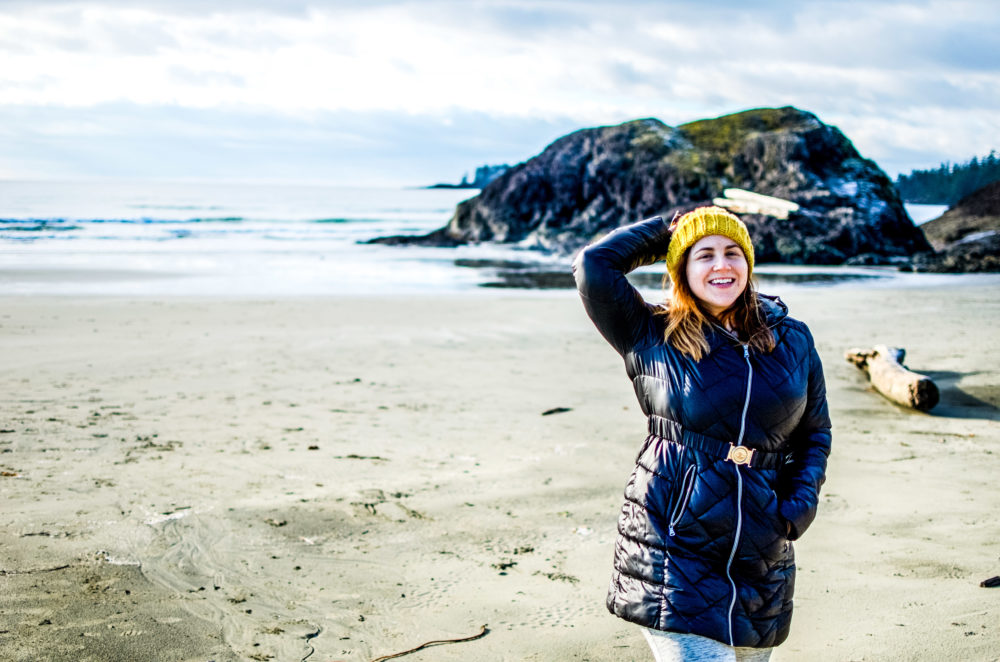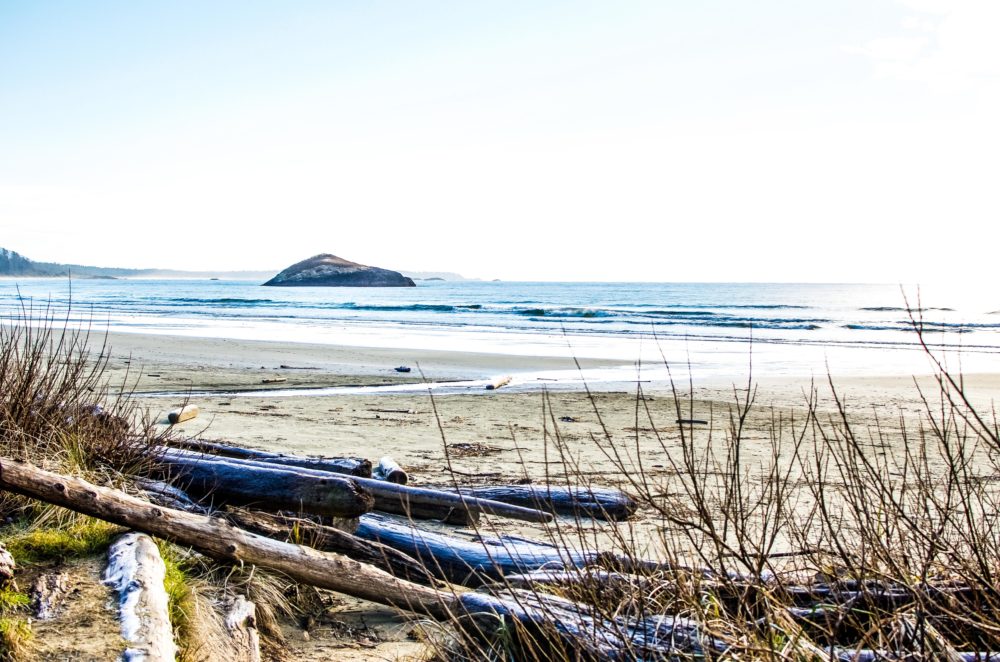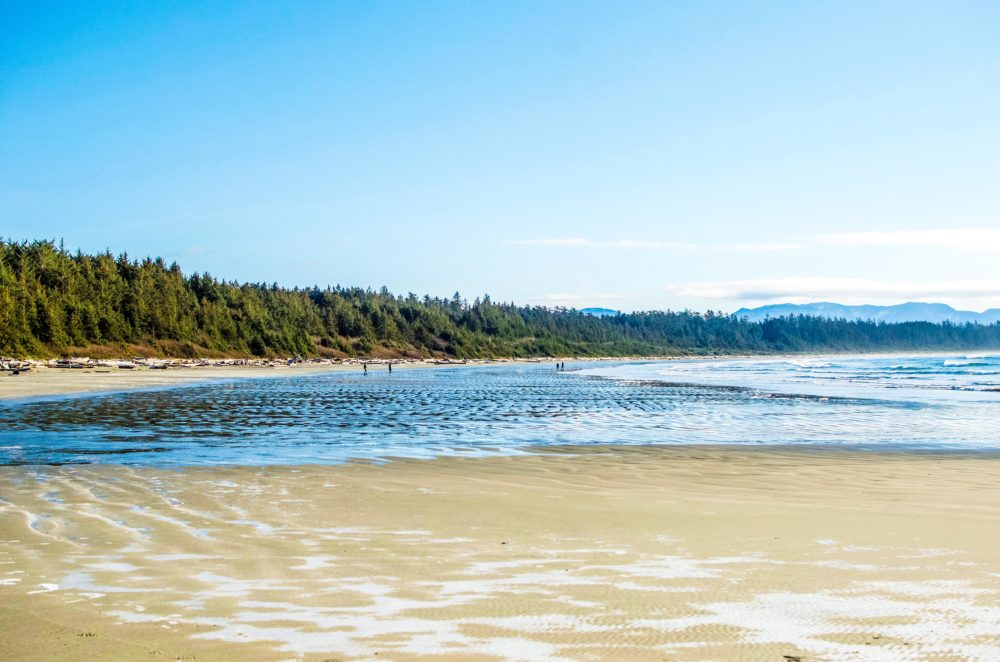 Eat at Tacofino Cantina
This is a must do, if you have ever ate at their restaurants or food trucks in Vancouver, you'll know why. It's the OG of the chain, located at Outside Break (1184 Pacific Rim Highway), where you'll find a collection of businesses including chocolateries, smoothie shops, yoga studios, surf shops, and of course, Tacofino Cantina. There are a few benches outside so you can sit down while you indulge in some curbside Mexican food.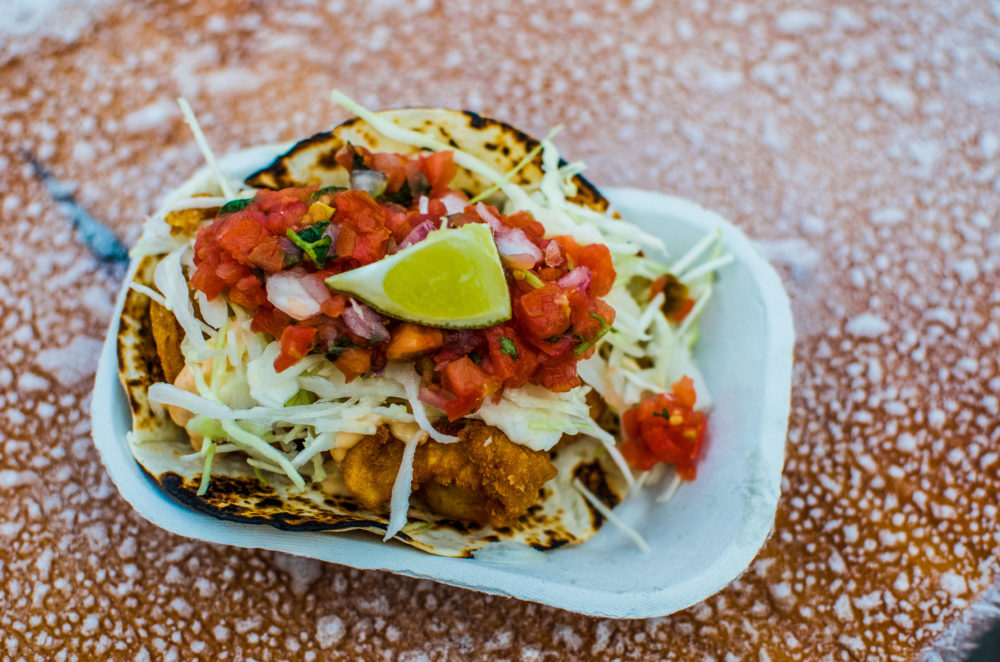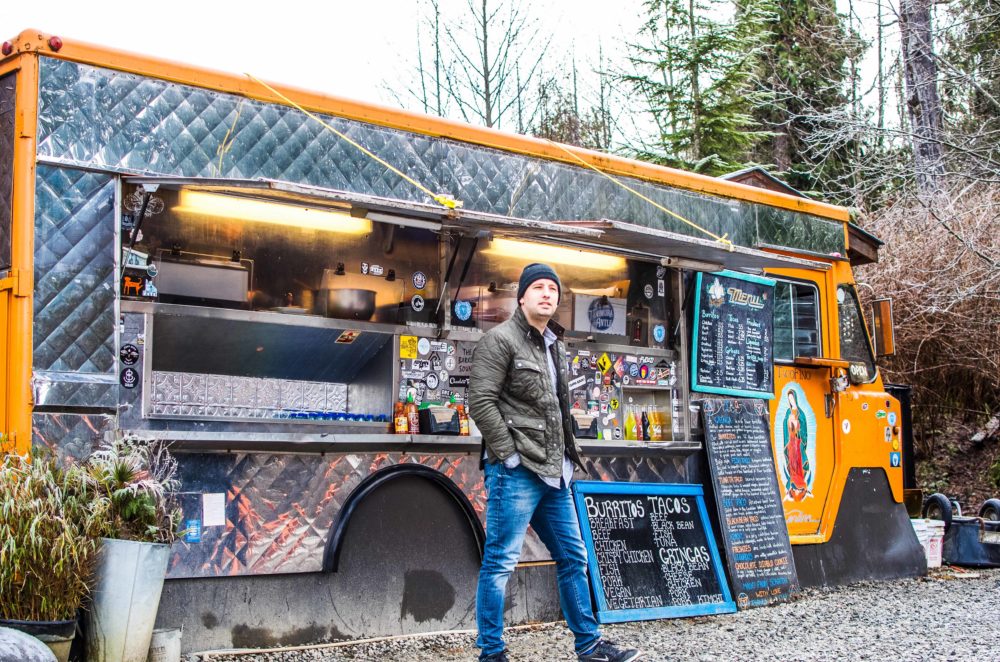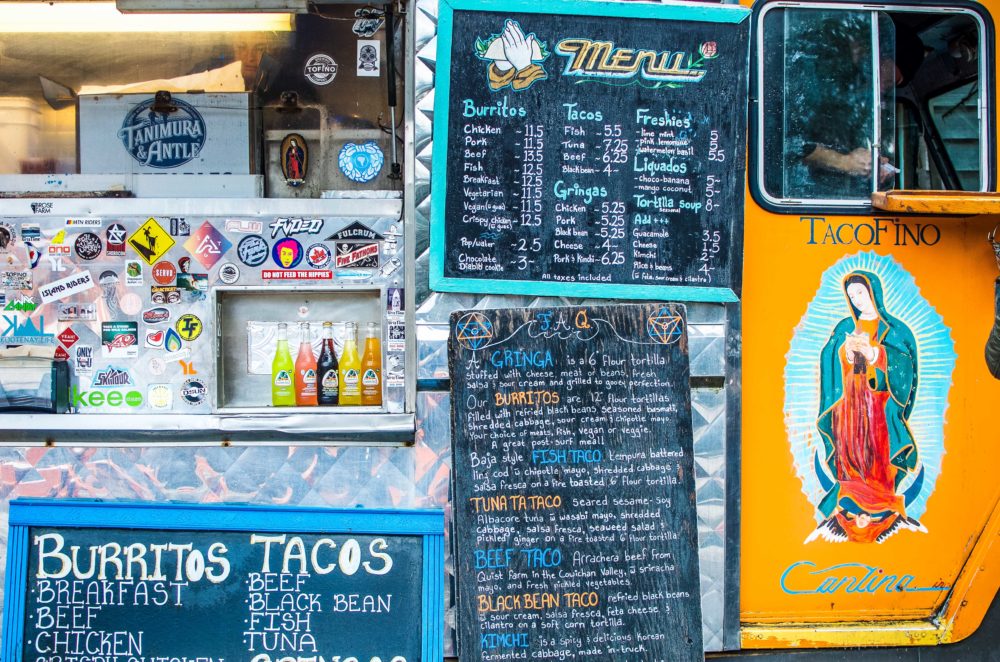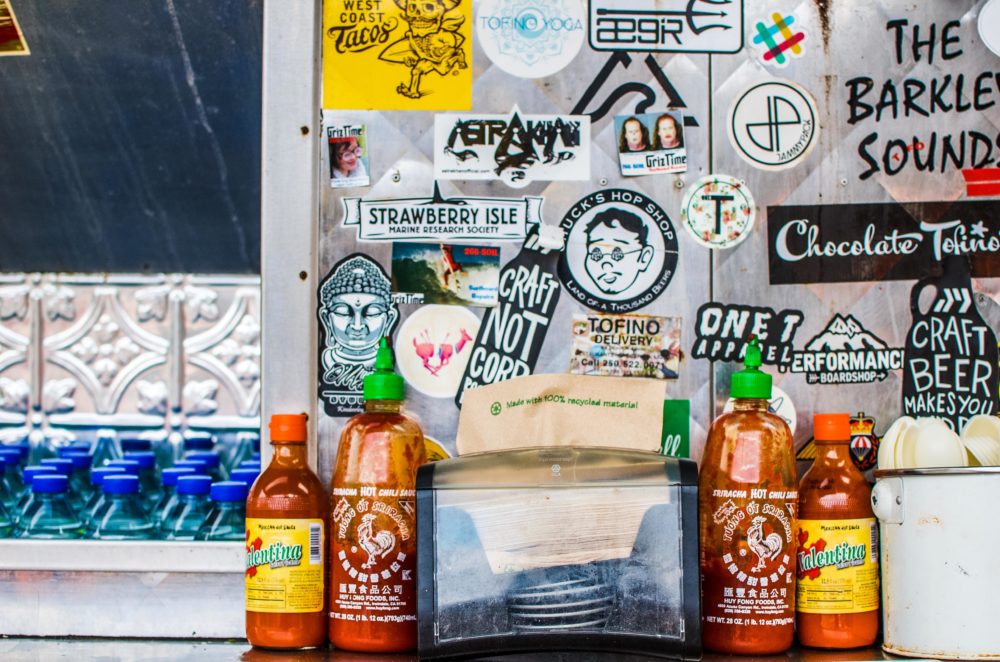 Stay at Long Beach Lodge
Relax and enjoy the coziness at this resort on Cox Bay Beach. Cosy, pet friendly, and a great place to stay if you're a fan of board games by the fire. It's literally on the beach, you can book a room with a view of surfers and ocean. Check out my post here.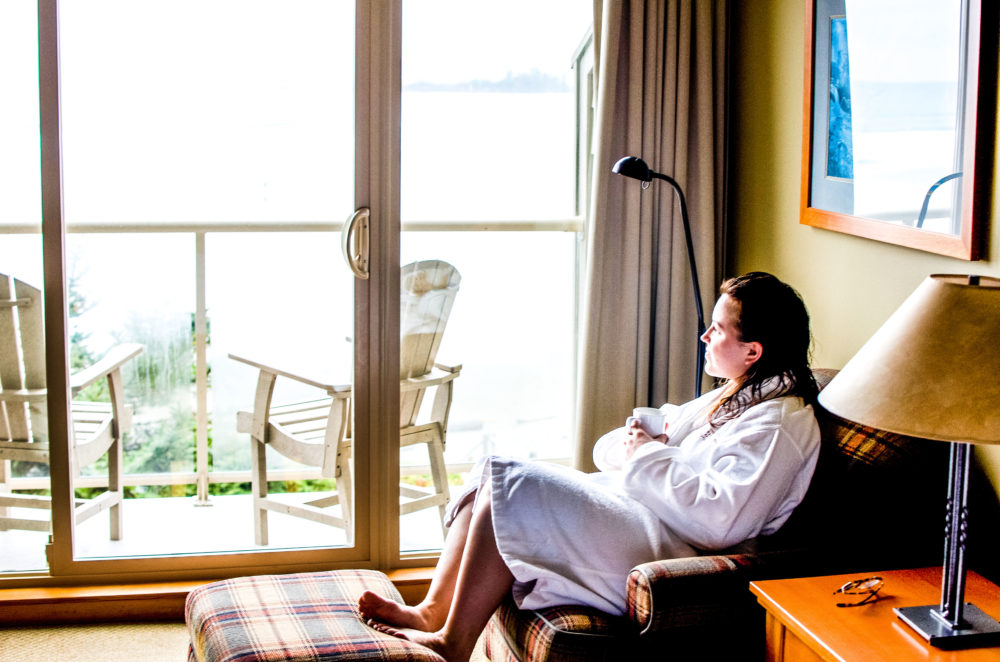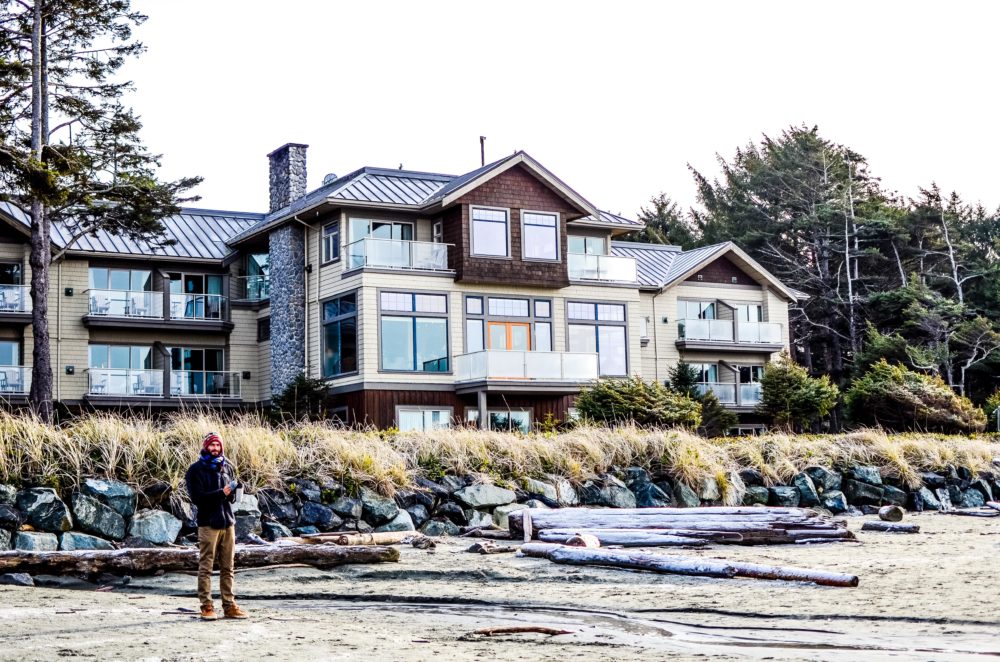 Day 2
Have Coffee and Fresh Donuts
Get your morning coffee fix at Rhino Coffee House and grab a freshly baked donut. We tried about a handful throughout the weekend. Each was perfectly doughy and flavourful! It's also a locals hangout, offering sandwiches and more.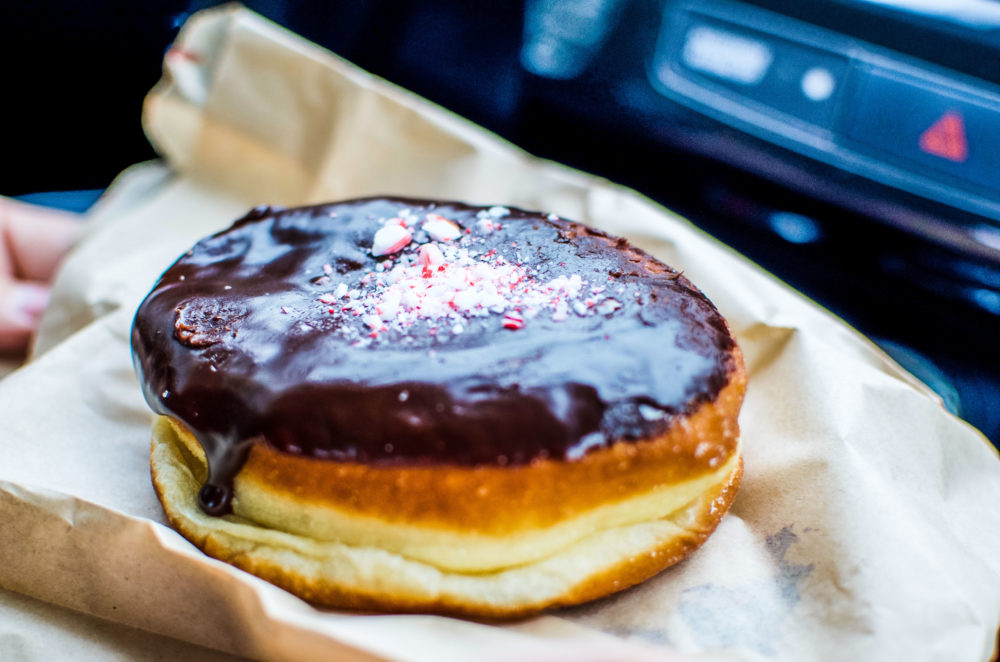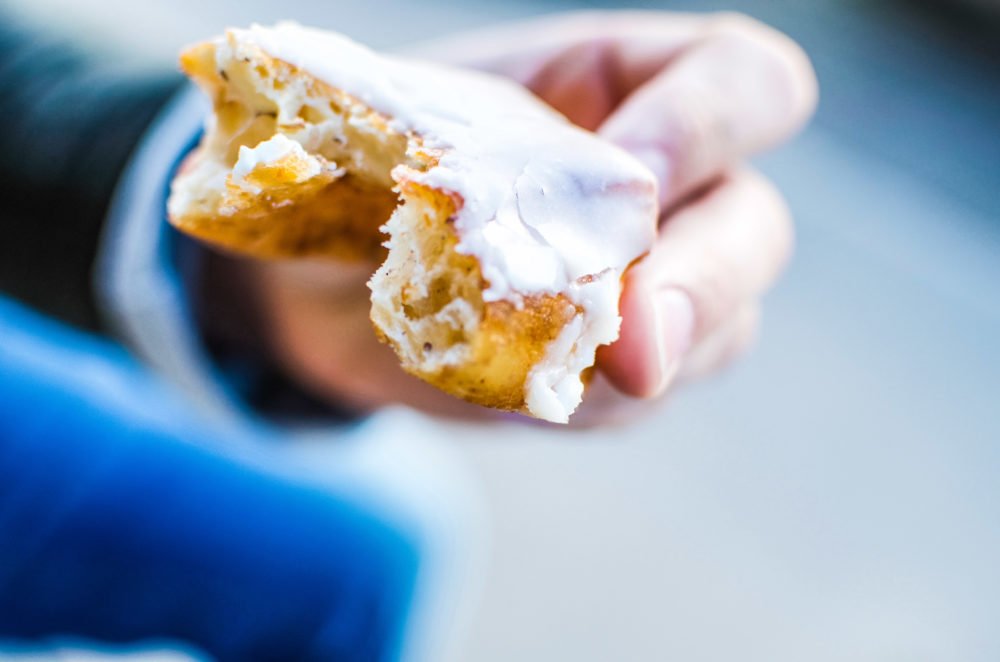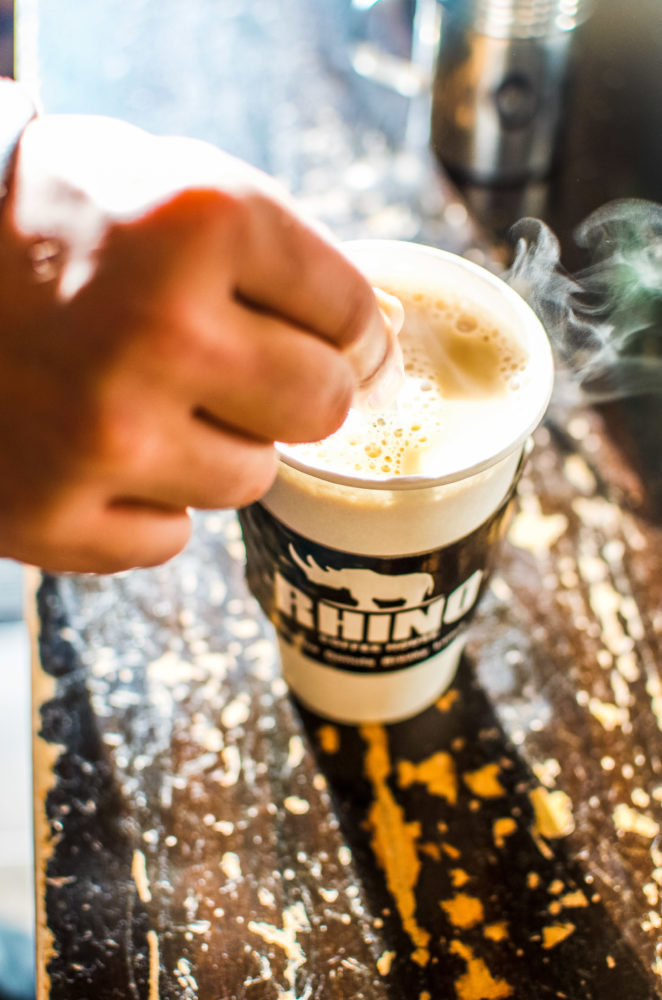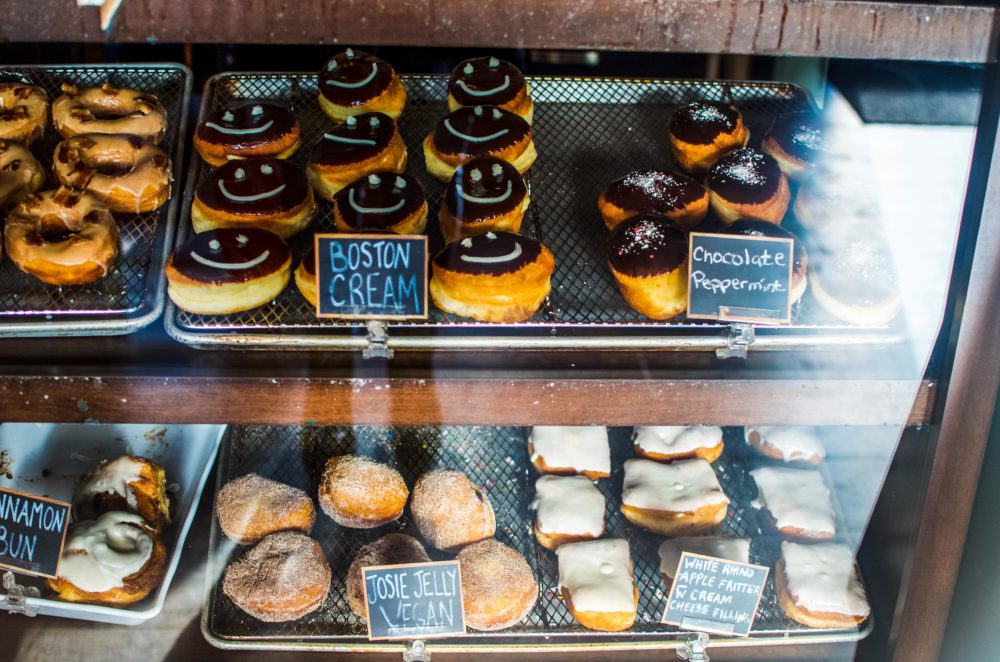 Go for a Hike
There are countless trails and Pacific Rim National Park to explore.
When you catch a sunny day, Tofino's many beaches offer unparalleled scenery to go for a stroll. Long Beach, Schooner Cove, Chesterman Beach and Tonquin park are all beautiful places to take in the scenery. We explored a couple of ones close by our hotel, Pettinger Point for one.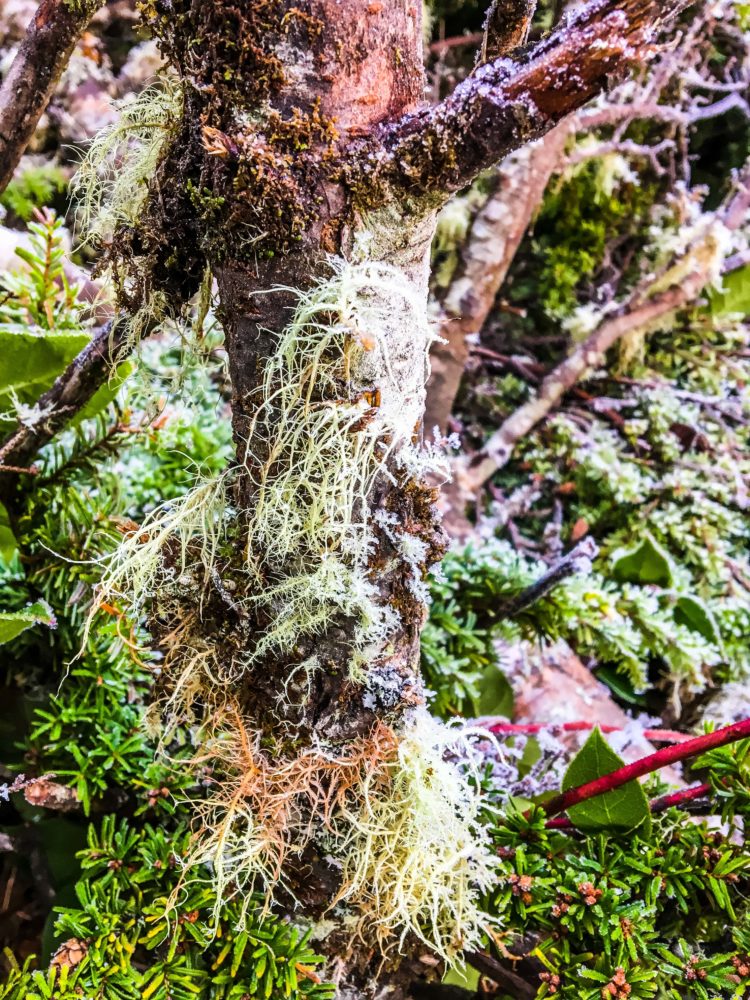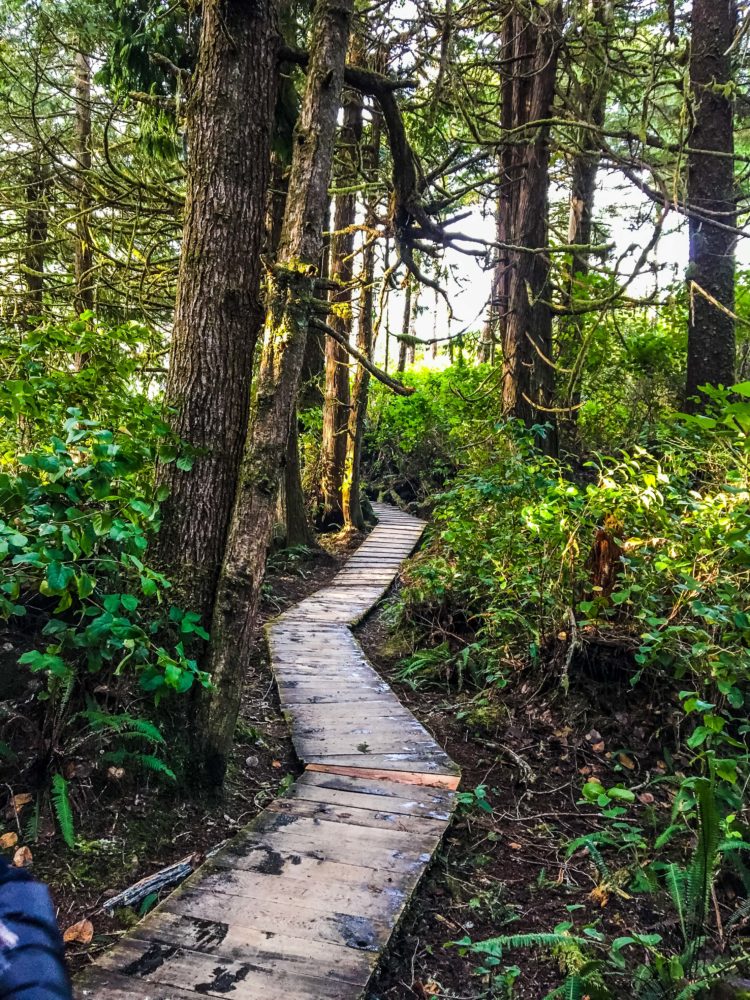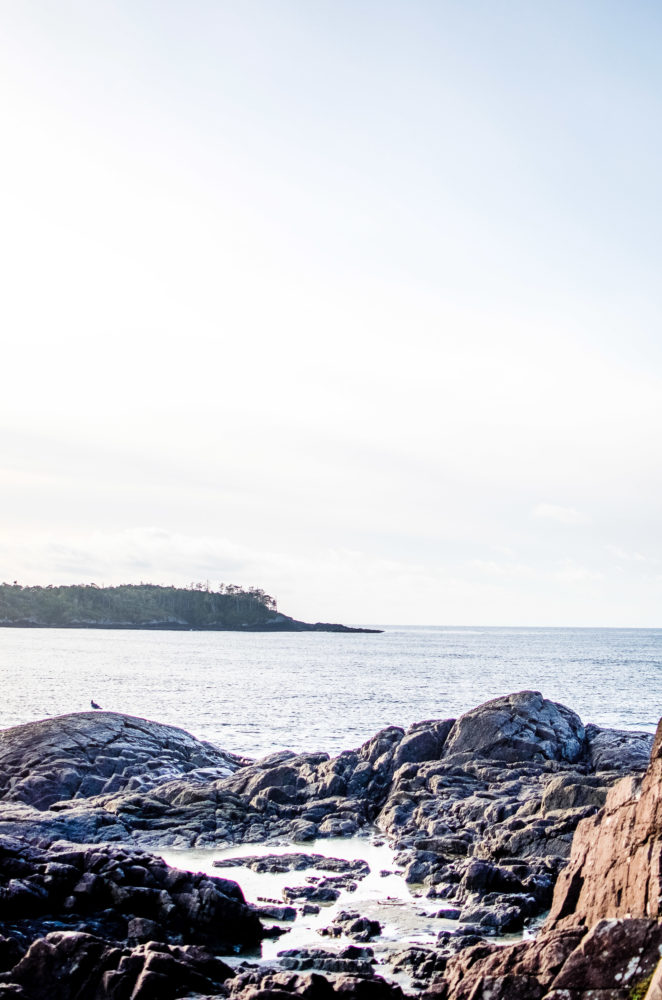 Sign up for a Surfing Lesson
Carve out time for what is the equivalent of church in Tofino. You can surf year-round, water is relatively warm (after squeezing into a top to bottom wet suit) and it's a great place for both beginners and pros. The hotel set up surfing lessons for us with The Surf Club, located at Long Beach Lodge. It was one of the funnest 2.5 hours of my life. Curtis has been begging me to go surfing for years and we finally did. I cannot wait to return and catch some waves again!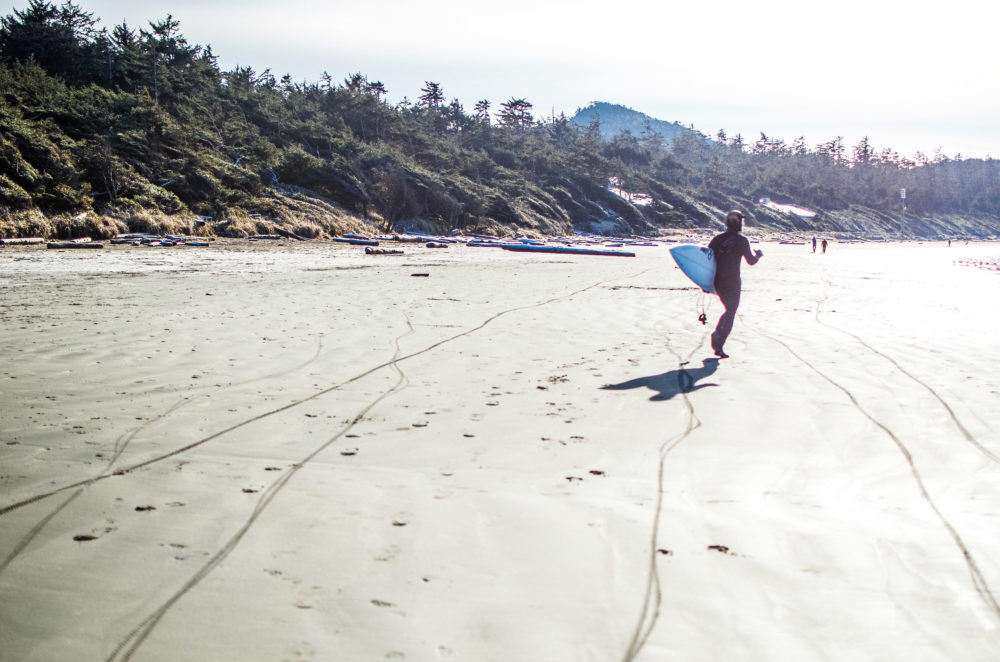 Visit the Botanical Gardens
If you have free time in the afternoon, head over to the Botanical Gardens. It's a nice walk around the 12 acres of gardens, forest, and shoreline. Visiting in December, they had a winter lights exhibit on, it was a good start to our night. I love anything festive!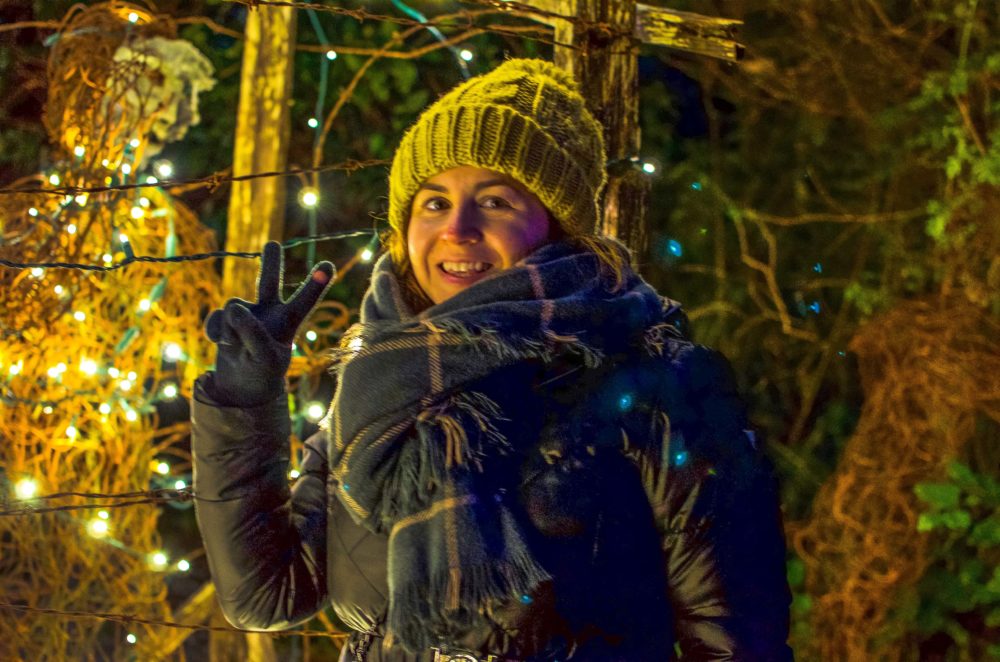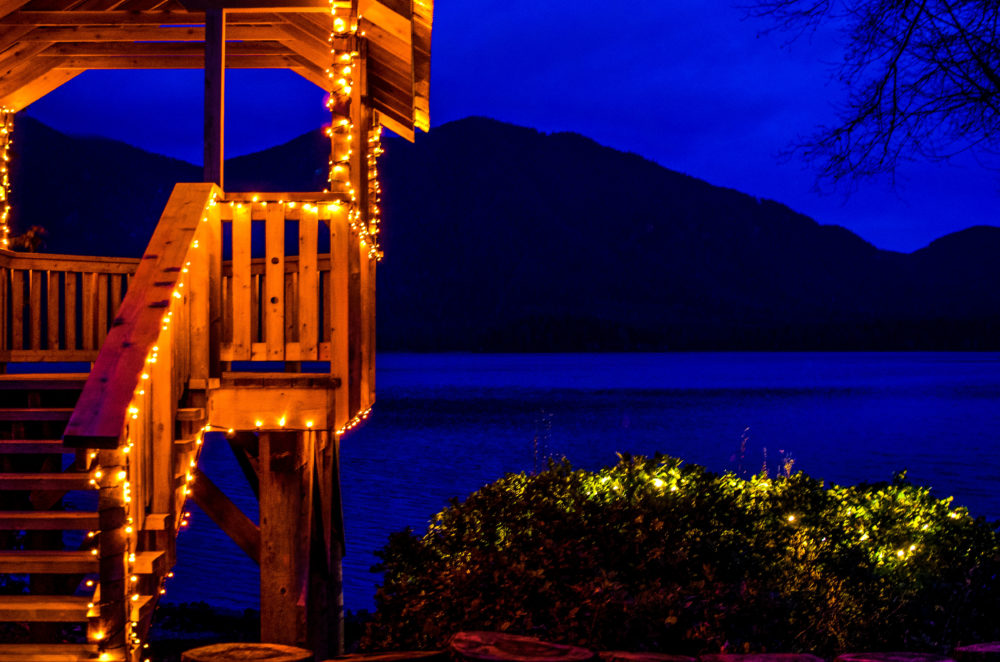 Grab a Beer
You don't want to leave Tofino empty handed, so be sure to visit this excellent microbrewery and pub. While in Tofino, you'll no doubt have the chance to taste several of the Tofino Brewing Company's beers. Find your favourite at the brewery store to enjoy when you get back home.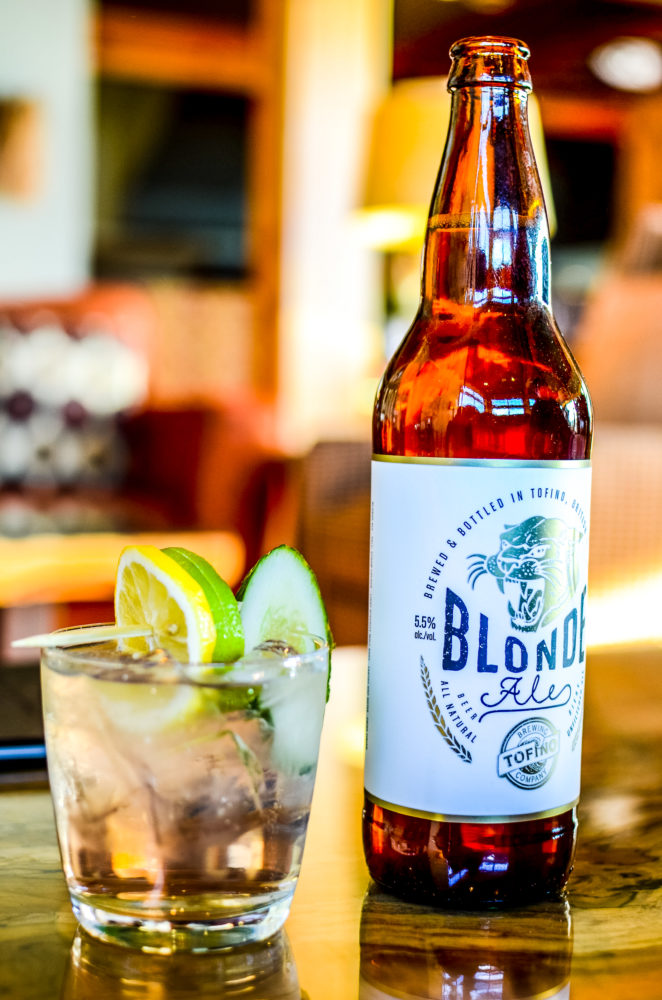 Eat at Wolf in the Fog
Nicholas Nutting, the former chef at the Wickaninnish Inn, has won wide acclaim since opening this casual fine-dining location in the heart of the village. They are slowly taking over the building, with a lounge downstairs, dining upstairs, the kitchen now has a little bakery in the back. It's seriously one of the best meals I've eaten in my life. Neil Patrick Harris said the same thing recently in the NY Times. Chef Nutting, is also the nicest person, he gave me a quick tour of the kitchen and proudly showed off the space.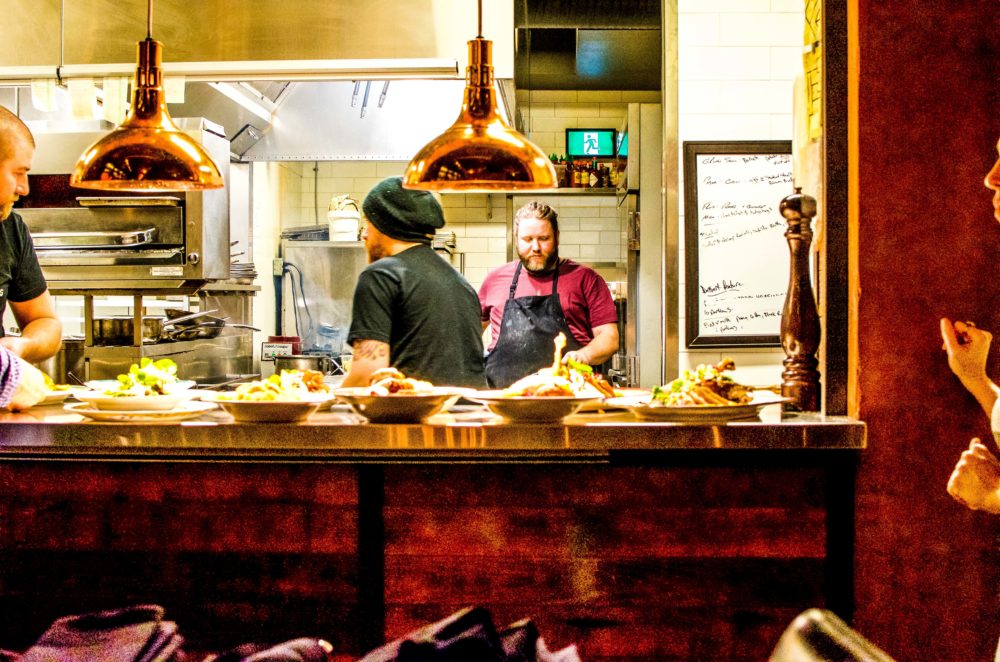 Wolf in the Fog serves eclectic dishes that are hard to find anywhere else. We enjoyed the Potato Crusted Oyster, Butter Baked Shrimp, Chopped Kale & Grains and the Sablefish. Followed by their iconic Butterscotch Brulee and the dessert special, a crumble. If you are looking for fantastic cocktails, sit at the bar and sample your way through.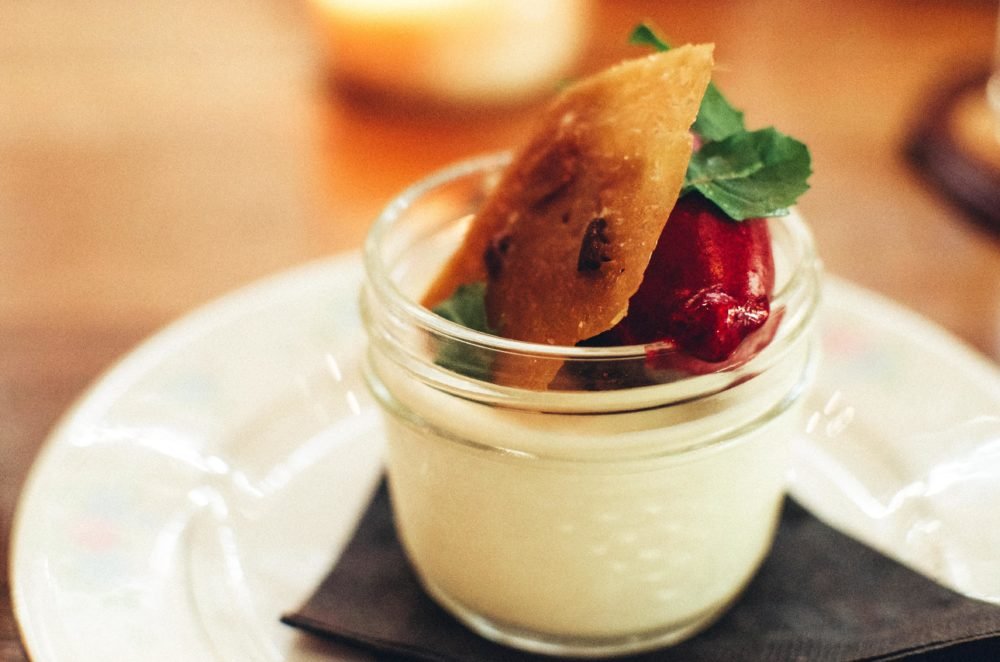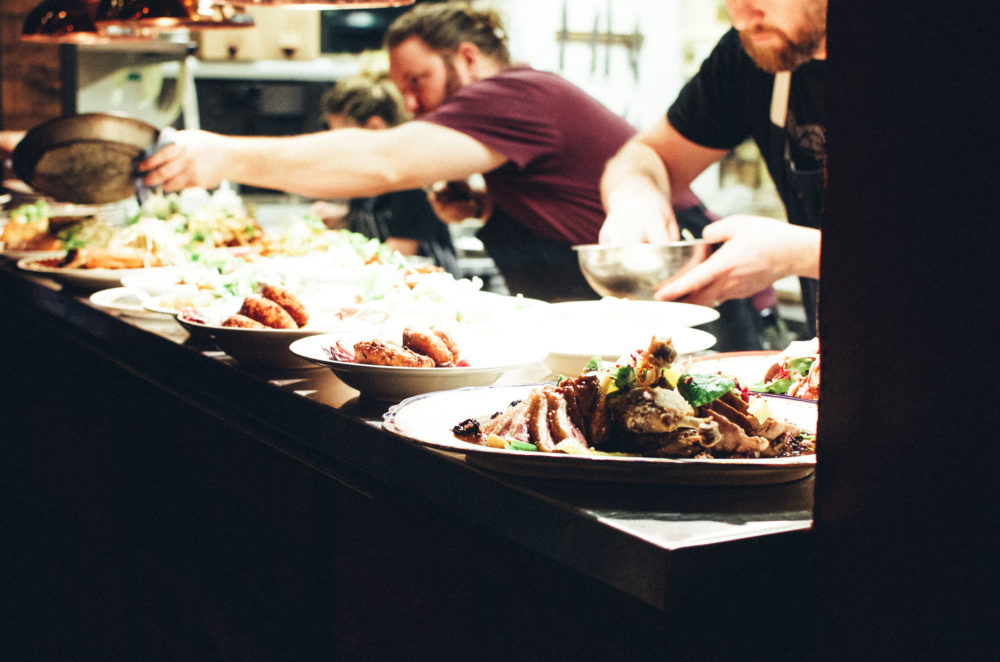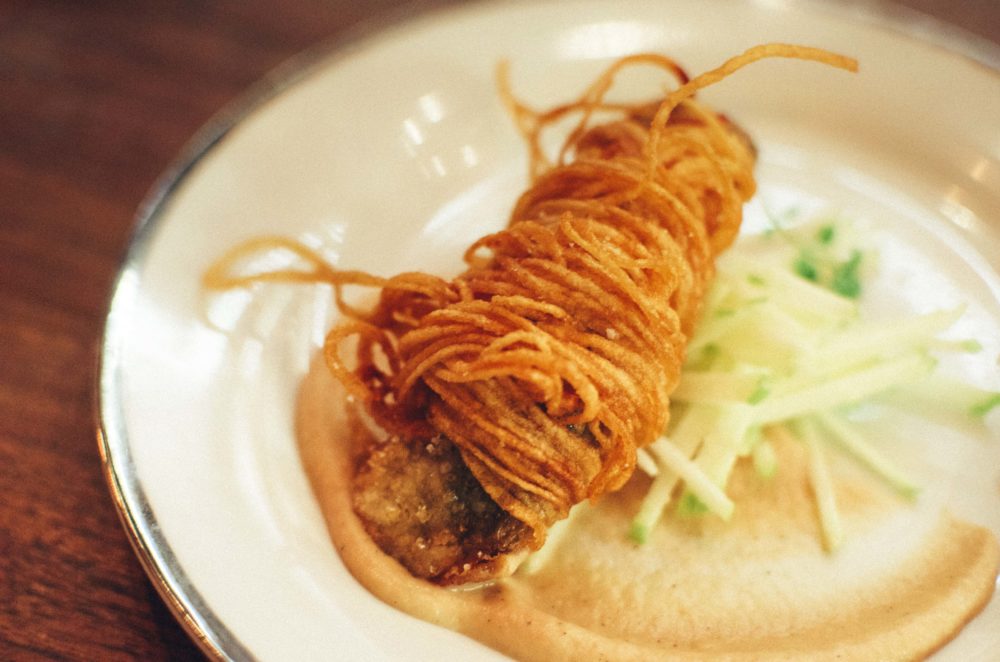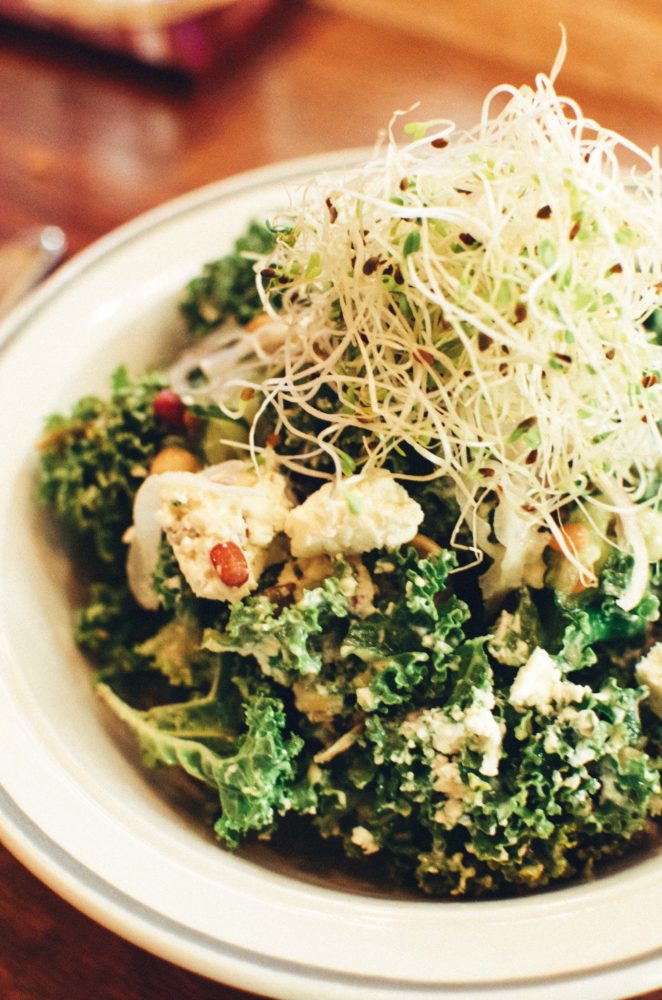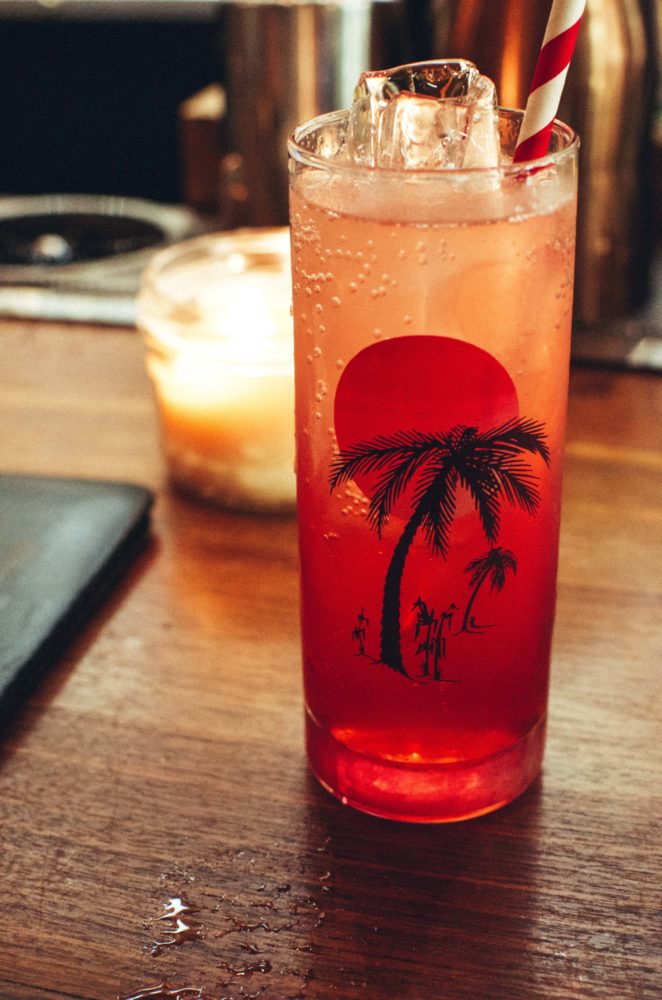 Day 3
Have brunch
What is a weekend without brunch? We ate brunch at the hotel in the Great Room surrounded by locals. All grabbing a bite before hitting the surf. Grab a coffee to go and take a long walk on the beach afterwards.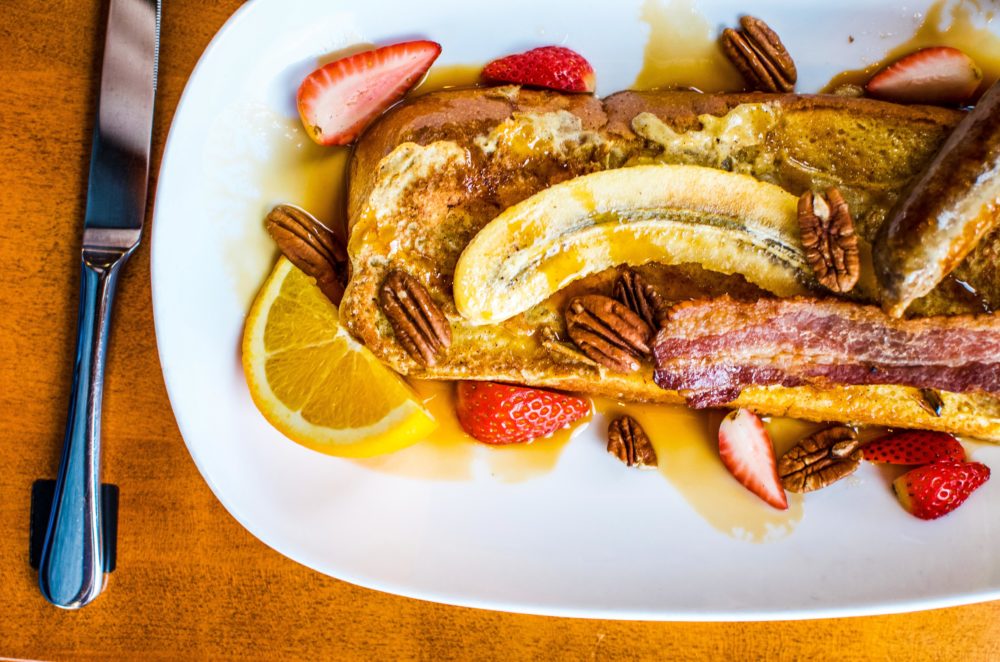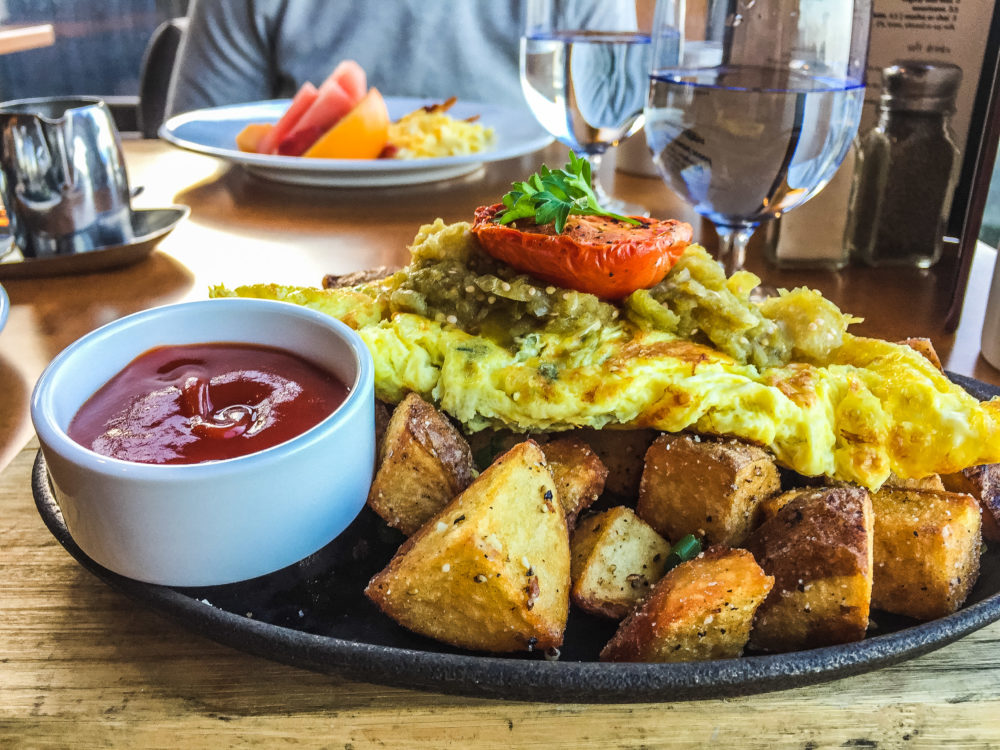 Or Eat at Koma, Sea Monster Noodle Bar, Common Loaf Bake Shop, Ice House Oyster Bar and Calypso Roti Shop
Check out these other great casual spots for a bite. I couldn't tell you how many times a local told us to eat at either of these places! Our next visit will be definitely based around eating. Locals do not have a shortage of good food to choose from.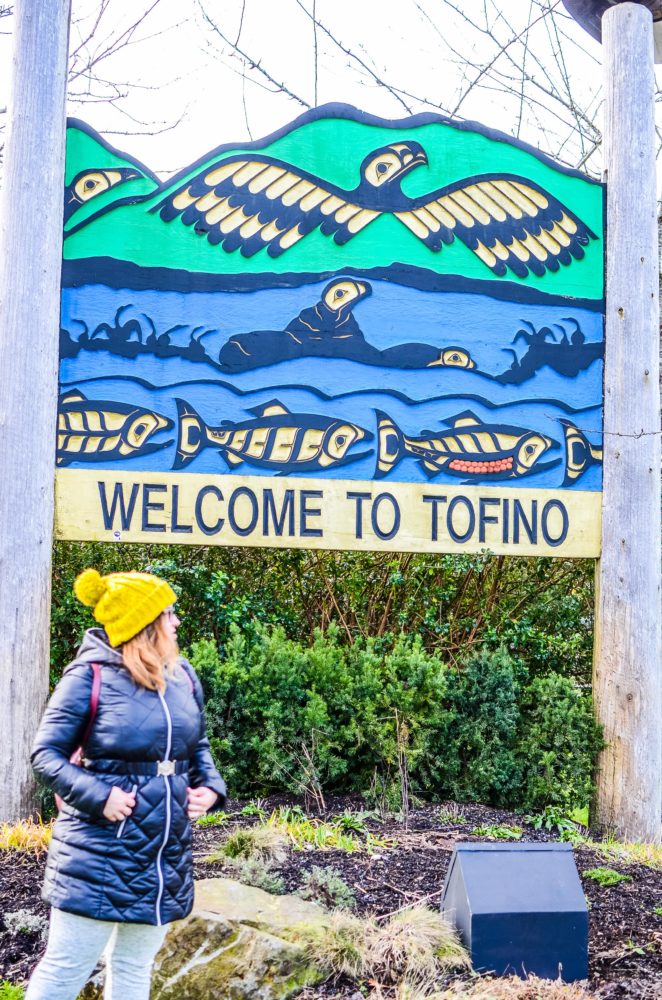 Grab a Picnic
Picnic Charcuterie is another popular spot that many locals told us to stop at. So we did, I wanted to grab a bite for our trip back to the ferry. This small shop sells artisan cheese, cured meats, pickled condiments and jams and other fresh dishes to go.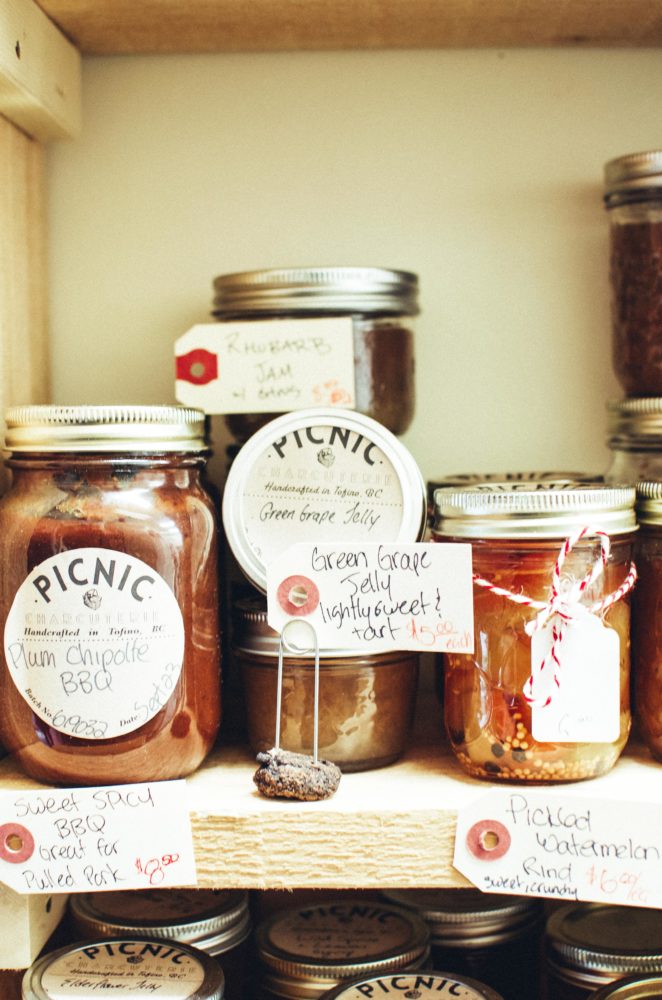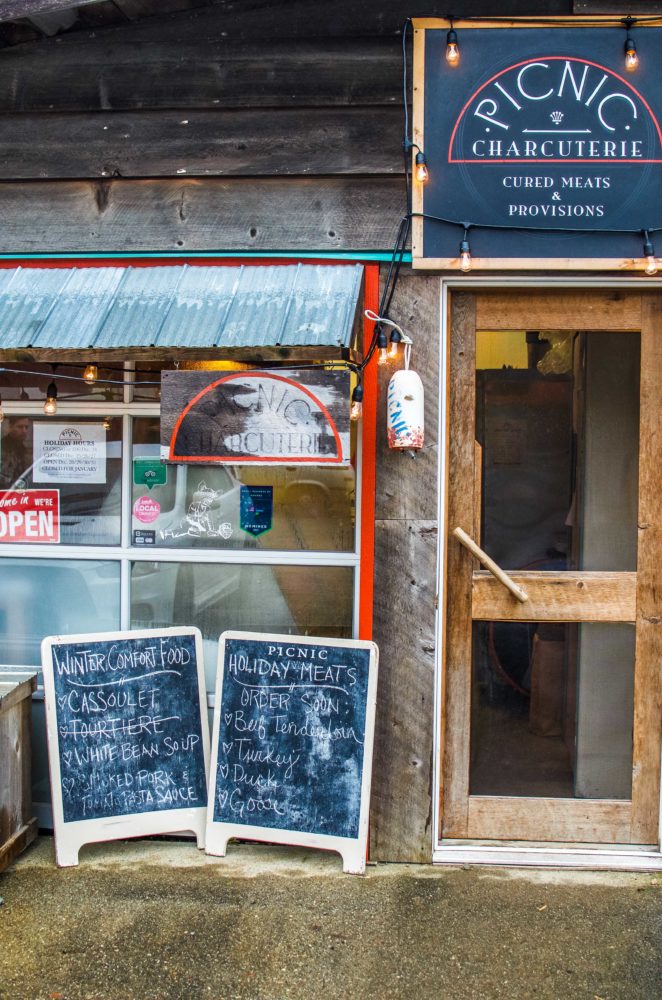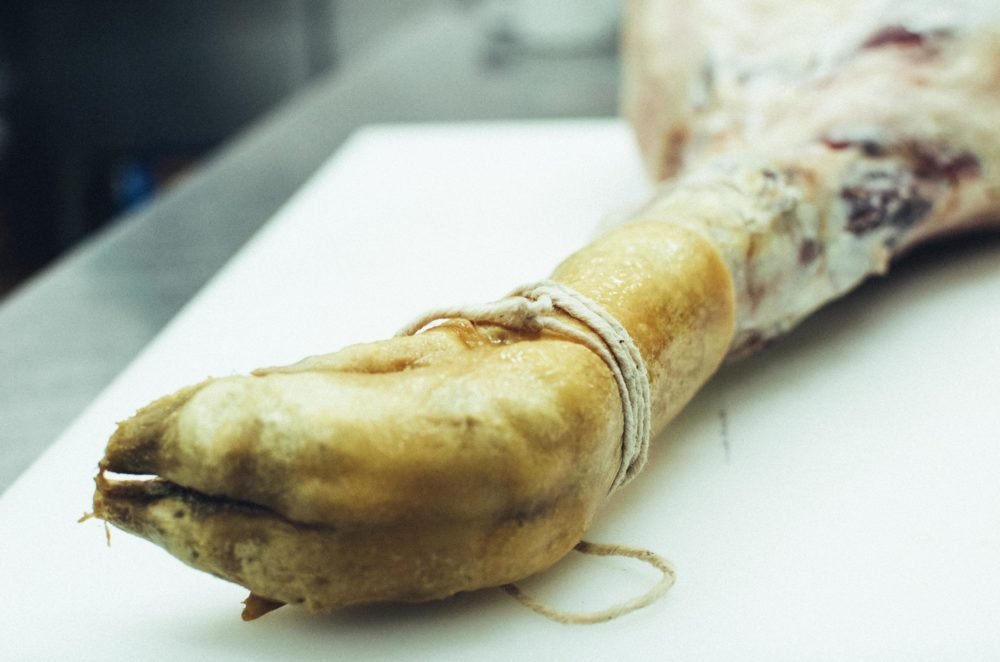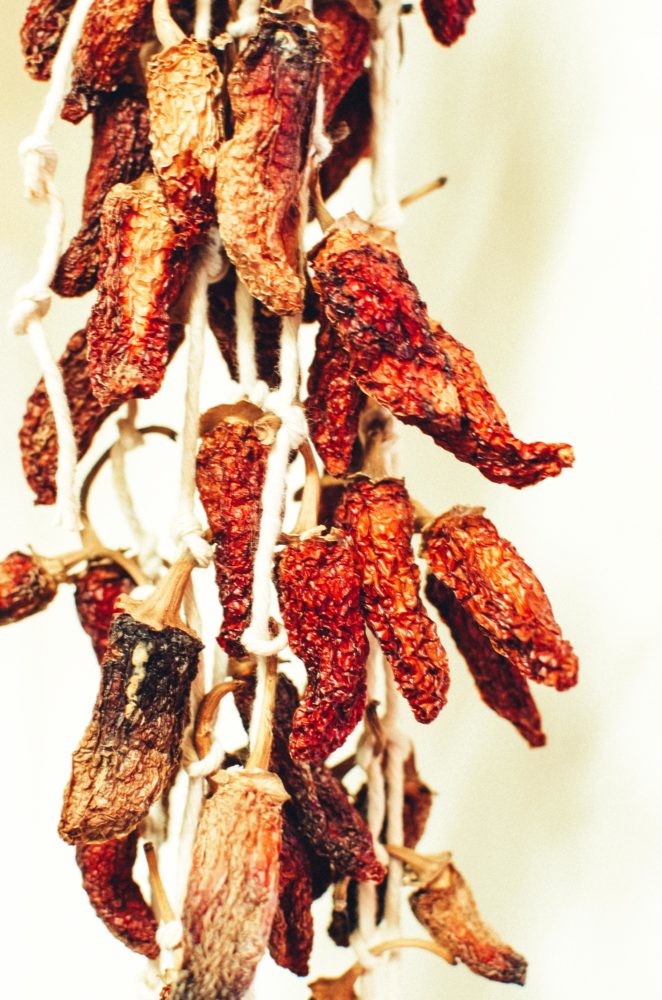 It was funded by a Kickstarter campaign and I hope she does well! We snacked on our cured salami and cheese waiting for the ferry. I wish I bought more!
Shop at some Artisan stores and take home local goods
Stop by Chocolate Tofino, Merge, Picnic Charcuterie, Tofino Cedar Furniture, Life to Surf (not artisan but iconic) and Caravan Beach Shop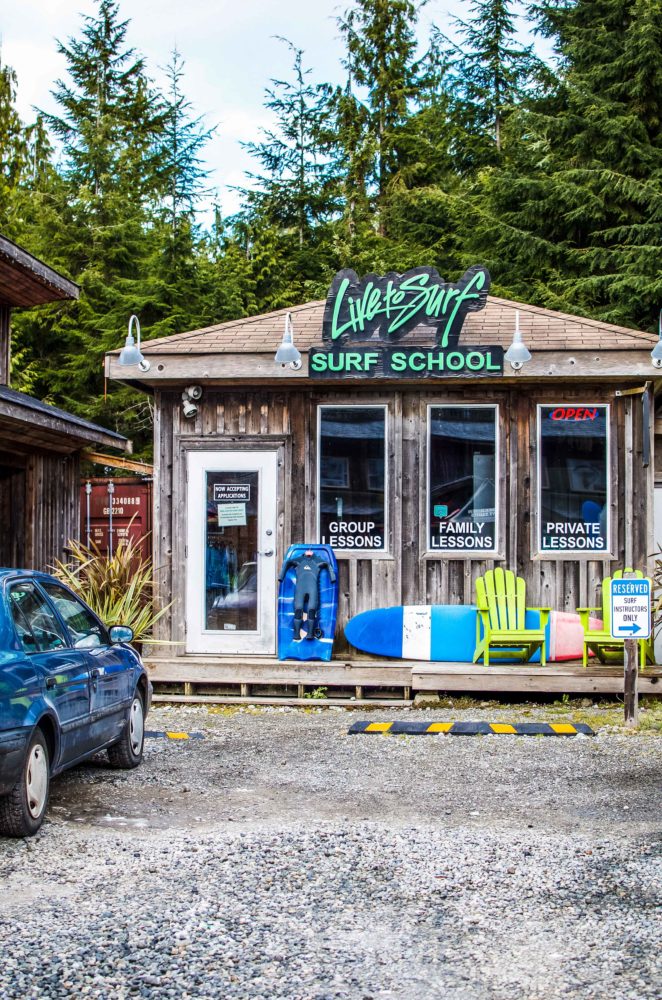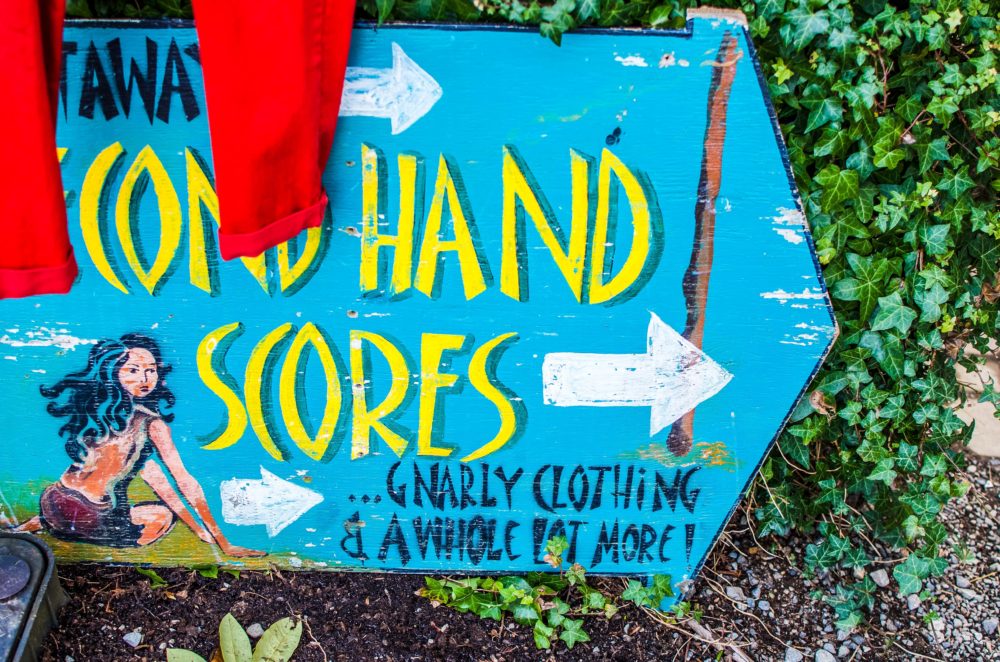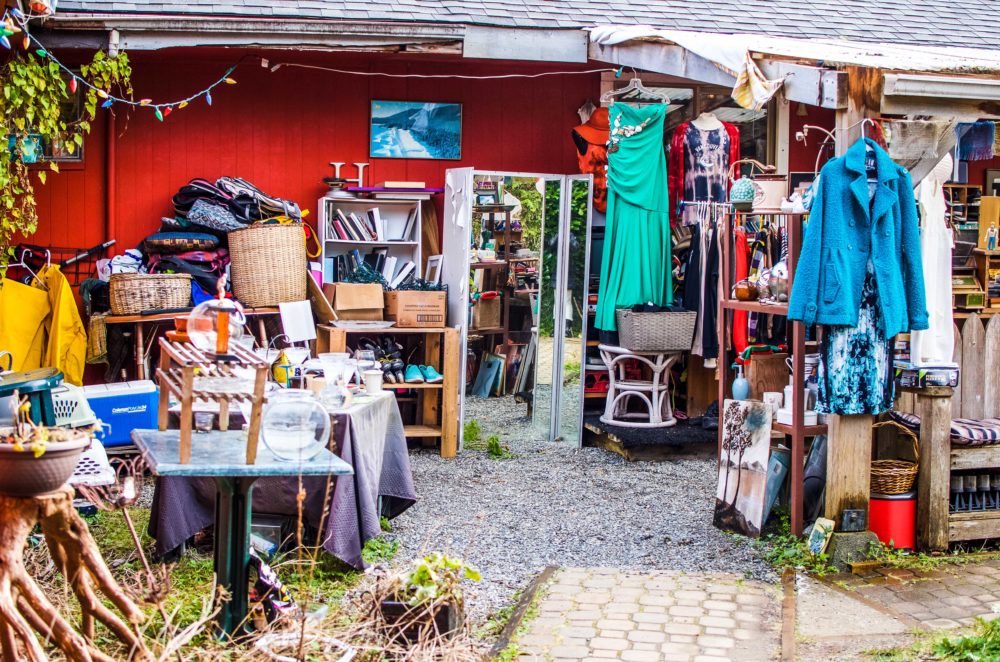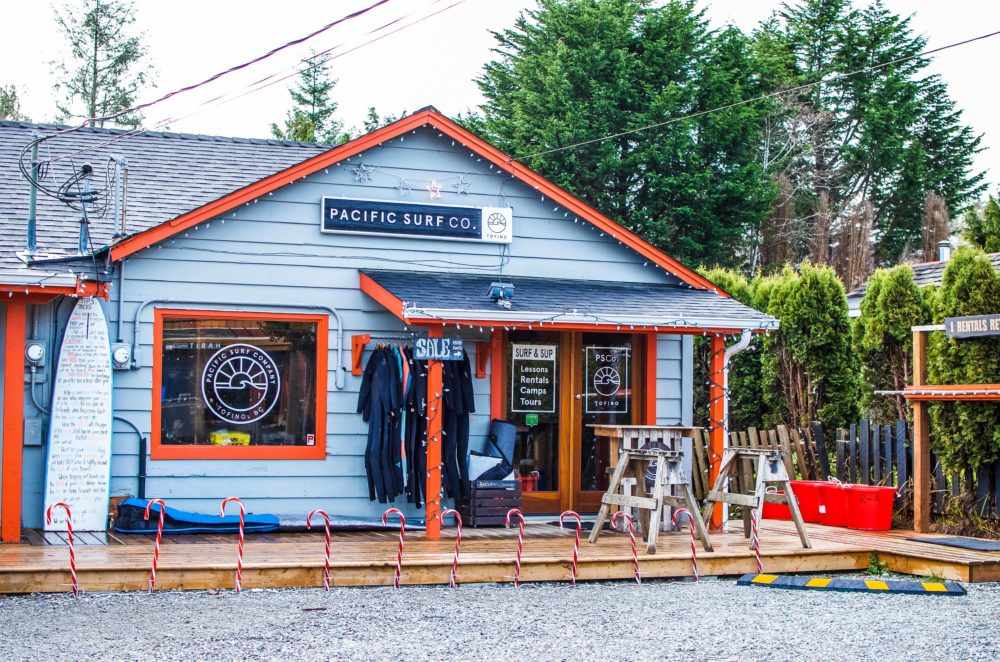 We stopped by Merge in town, tucked away behind the bakery. They are an artisan collective, selling goods and supplying work spaces for local artisans. I could have bought out the store, instead I picked up a couple of gifts.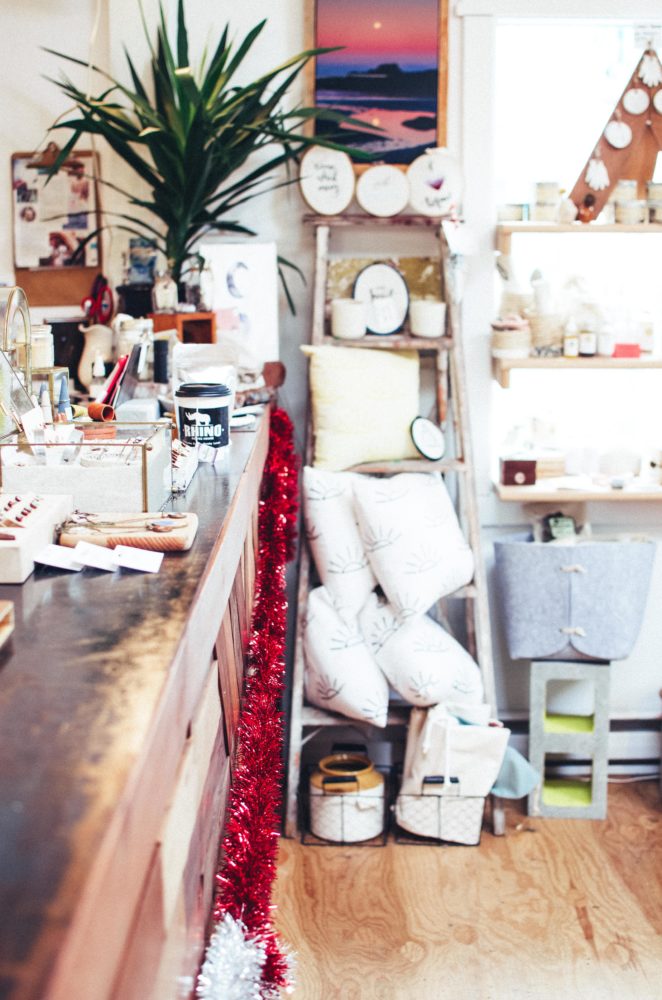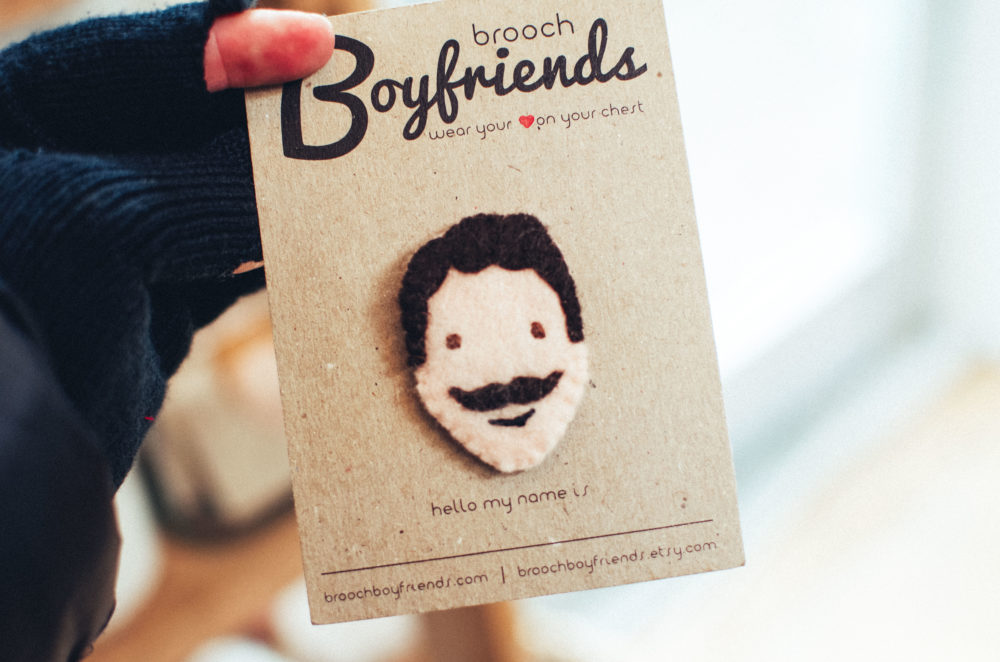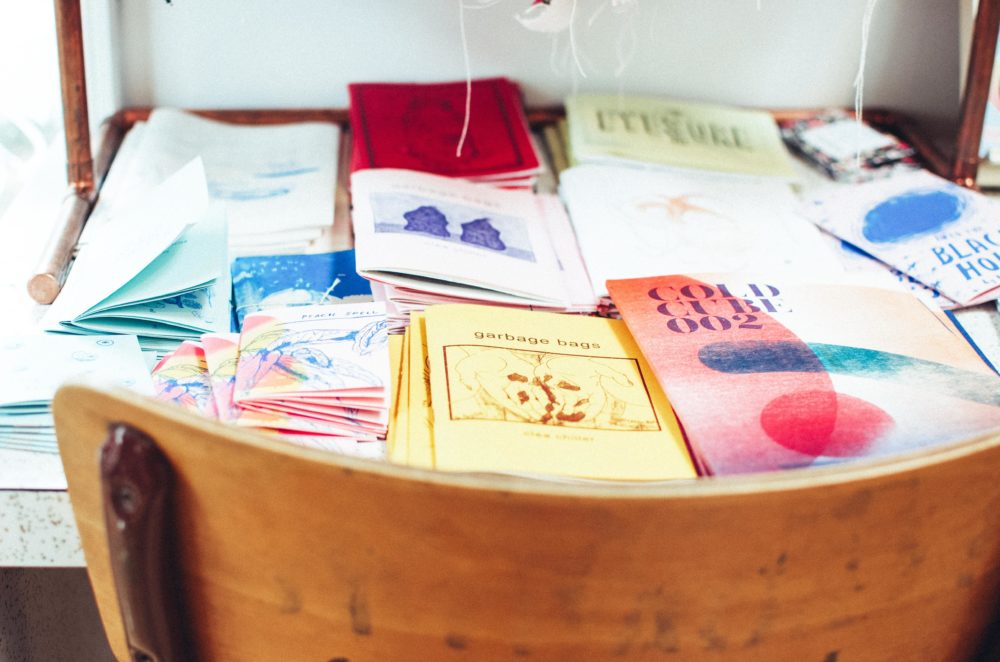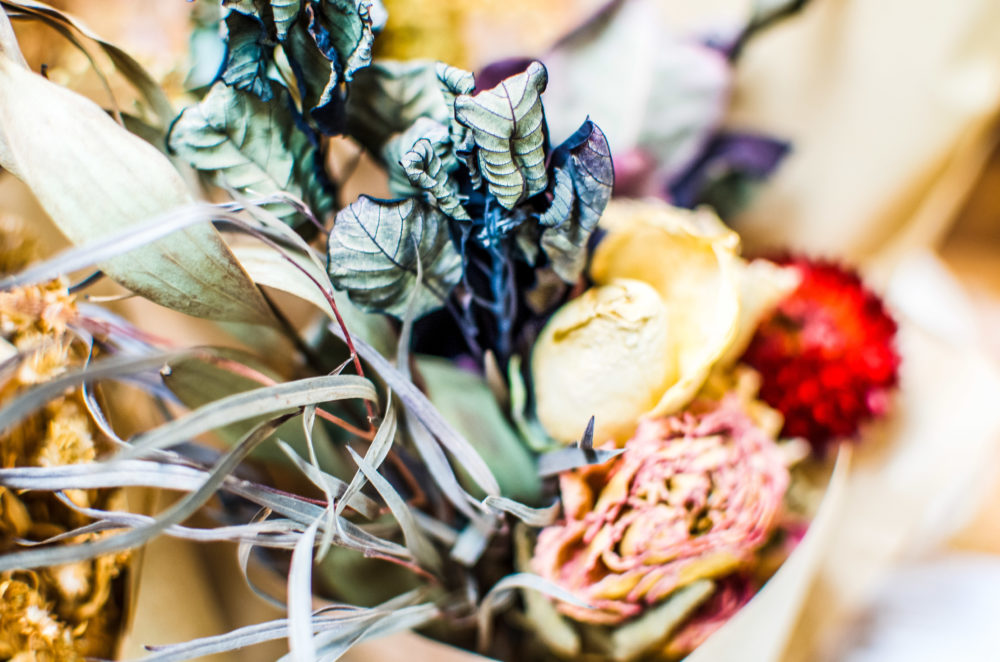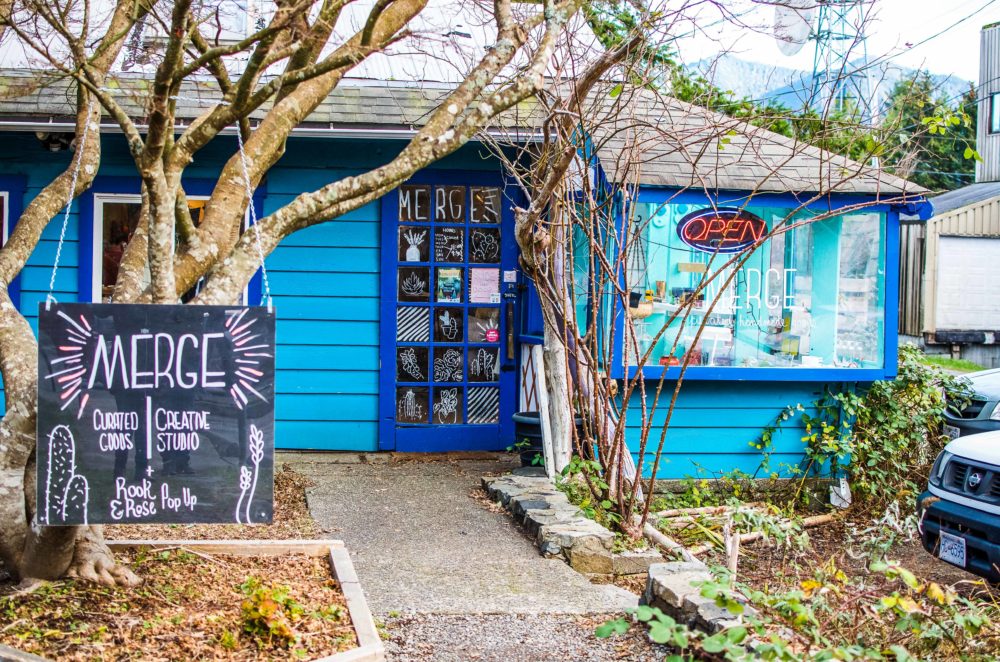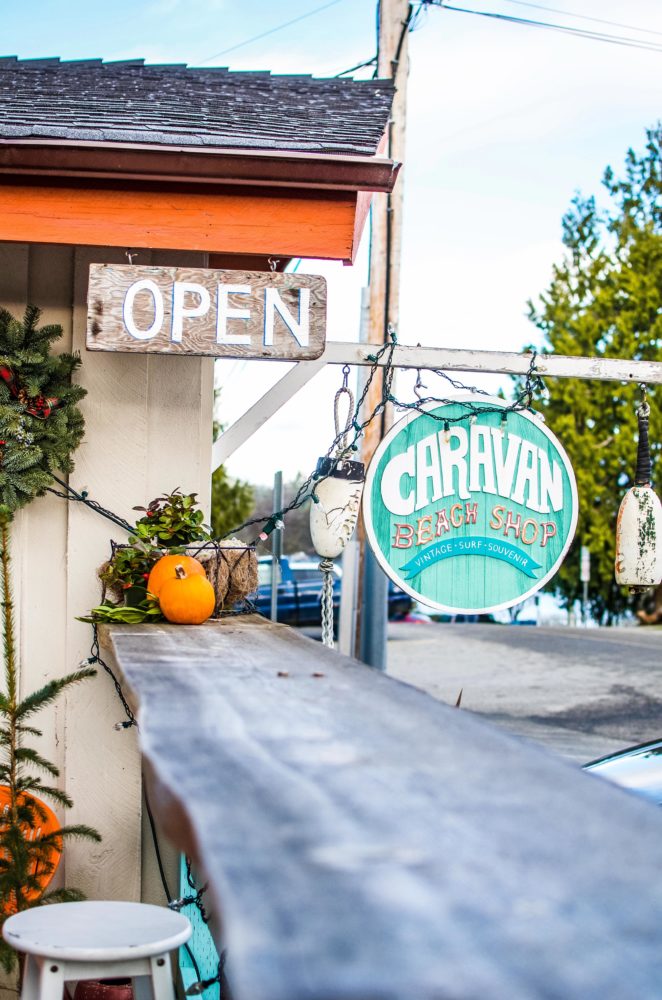 Head home with great memories!

Also…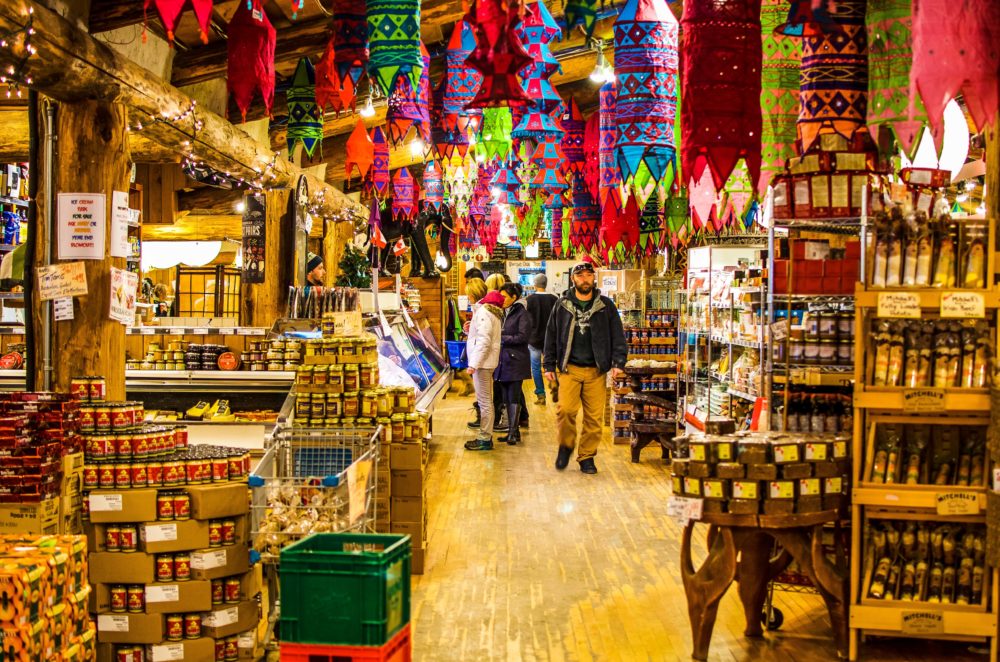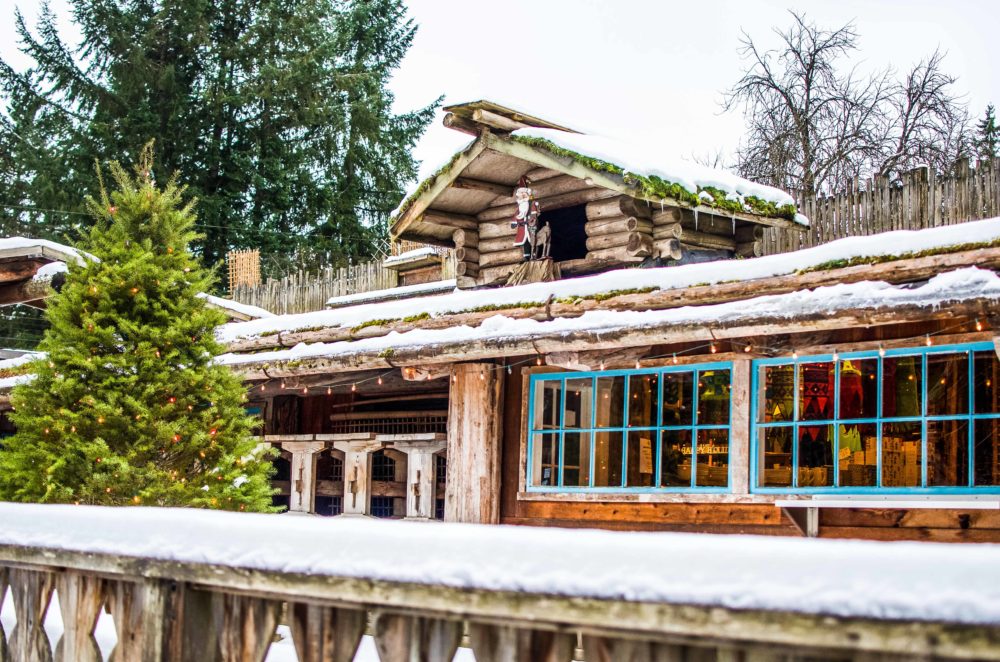 Make a quick pit stop at Coombs Old Country Market by Parksville. This quirky and iconic artisan roadside stop has a restaurant, a deli and fresh produce grown in the area, but is known best for the goats living on it's grass roof.
Thanks to Tourism Tofino, BC Ferries and Long Beach Lodge for accommodating us!