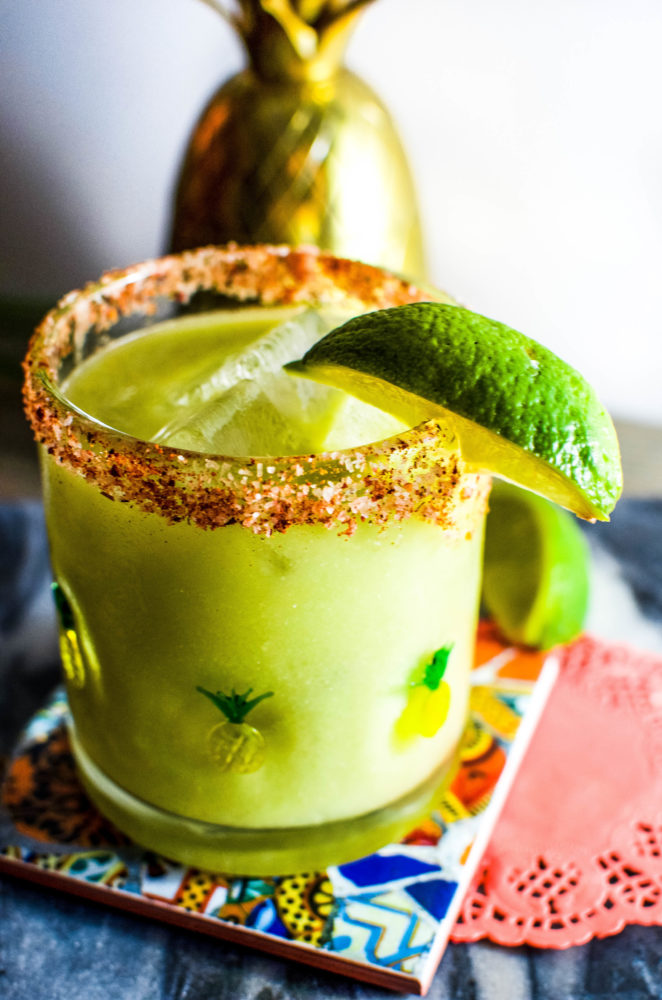 I love cocktails and I love avocados so to combine these two into a delicious avocado margarita was a no-brainer! Annnnnd since today is Cinco de Mayo, then what's a better opportunity to try it out?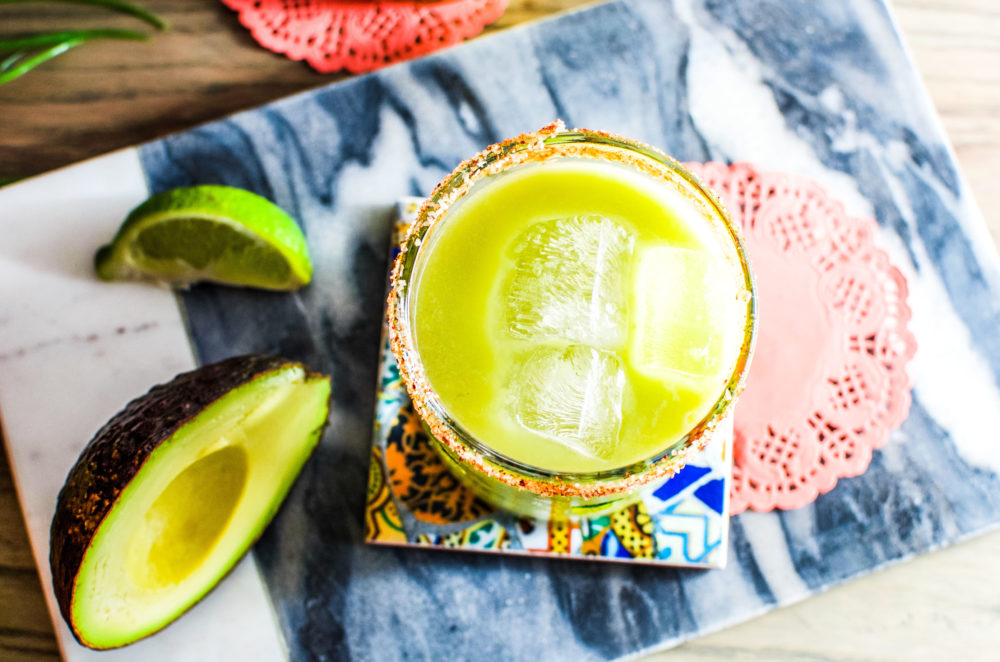 Avocados are not generally used or seen in cocktail recipes. I'm not sure why, they produce such creamy drinks with healthy fats haha. Guacamole is something I could literally eat everyday alllll day, so this avocado margarita just adds to that addiction. Guac and margs? Hell ya!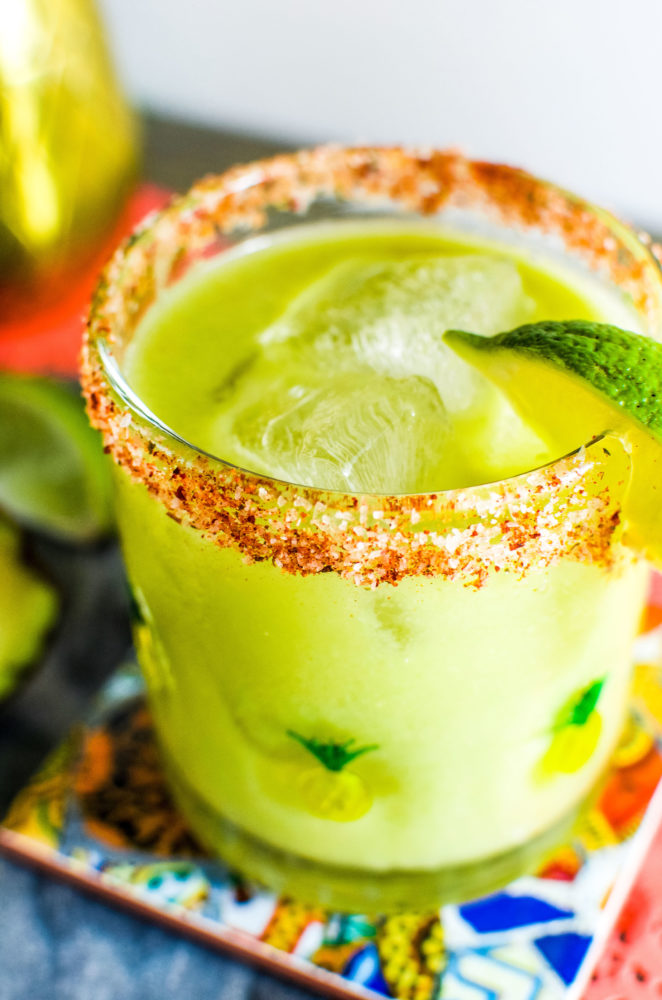 This is a simple recipe, easy to make and is delicious! Creamy, tangy and the salted rim gives a little spicy element. This avocado margarita recipe is perfect to drink all year round, but better enjoyed on a patio in the summer. So please try it out and then drink it weekly this summer!
Try my Queso Fundido recipe too.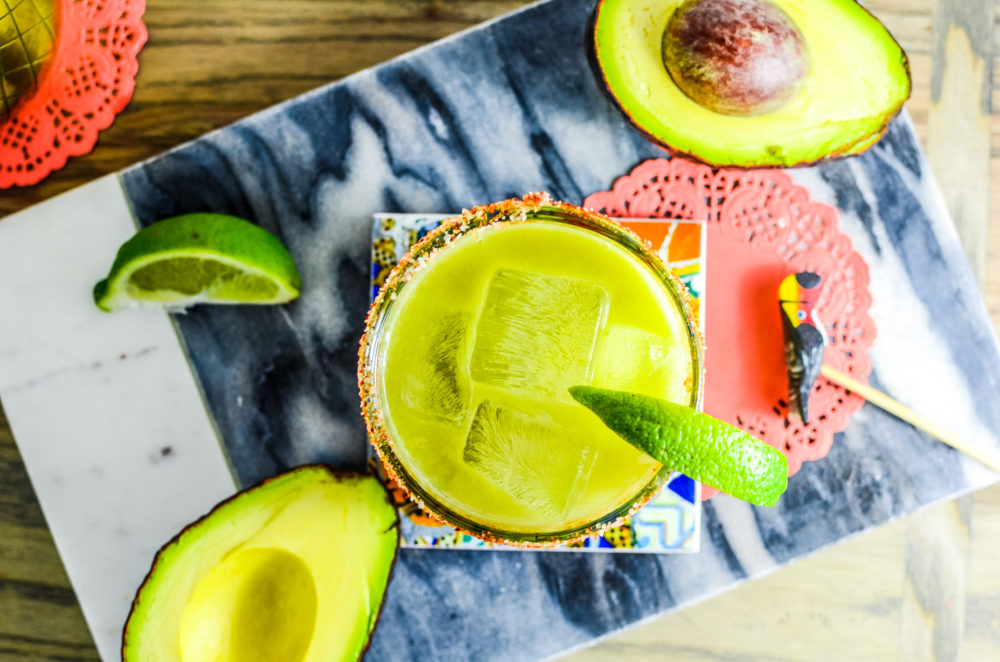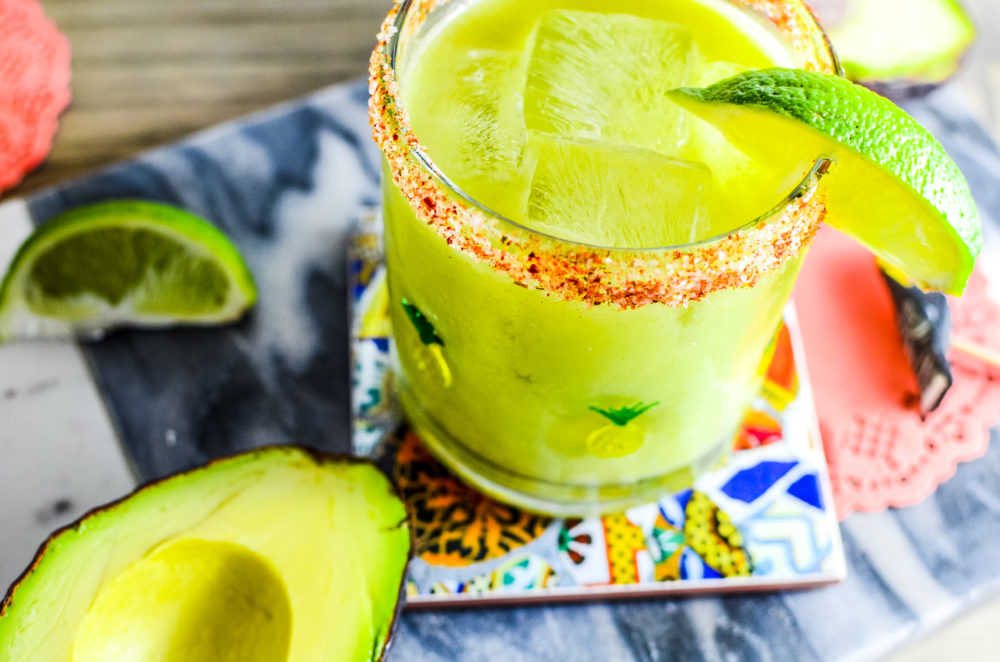 Avocado Margarita
Serves 1
Cocktail
Half an avocado
1 lime, juiced
1/2 lemon, juiced
1.5 oz tequila
3/4 oz Triple Sec
3/4 oz agave nectar
Flavoured Salt
Sea Salt
Paprika
Celery Salt
Instructions
1. Muddle together all ingredients.
2. Put in shaker and shake with ice.
3. Dip glass rim (lined with lime juice) into salt.
4. Strain into glass with ice cubes (or crushed ice).
5. Enjoy!