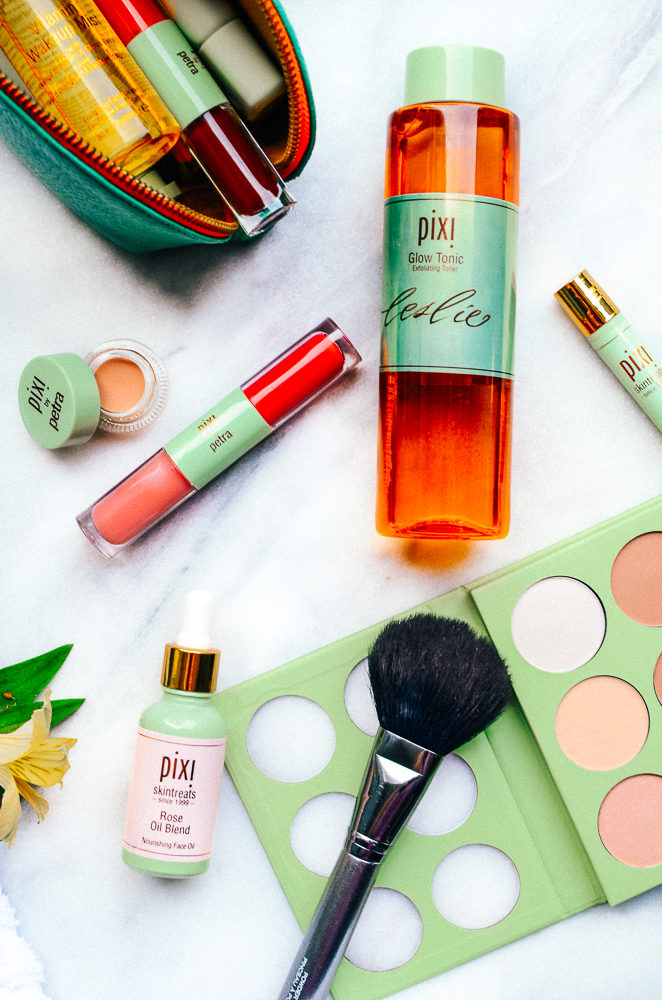 Pixi Beauty is a skincare and makeup brand founded by Swedish-born Petra Strand. It was initially only really available in the UK, than the US in Target and now in Canada at Shoppers Drug Mart! I was invited to a event when they first launched in Canada and went home with a gigantic bag of their products that I've been testing for the past few months. Some are amazing, some are just ok. But really it's all based on your skin type and preference. I'm listing my thoughts on each product below and hope you'll share yours in the comments!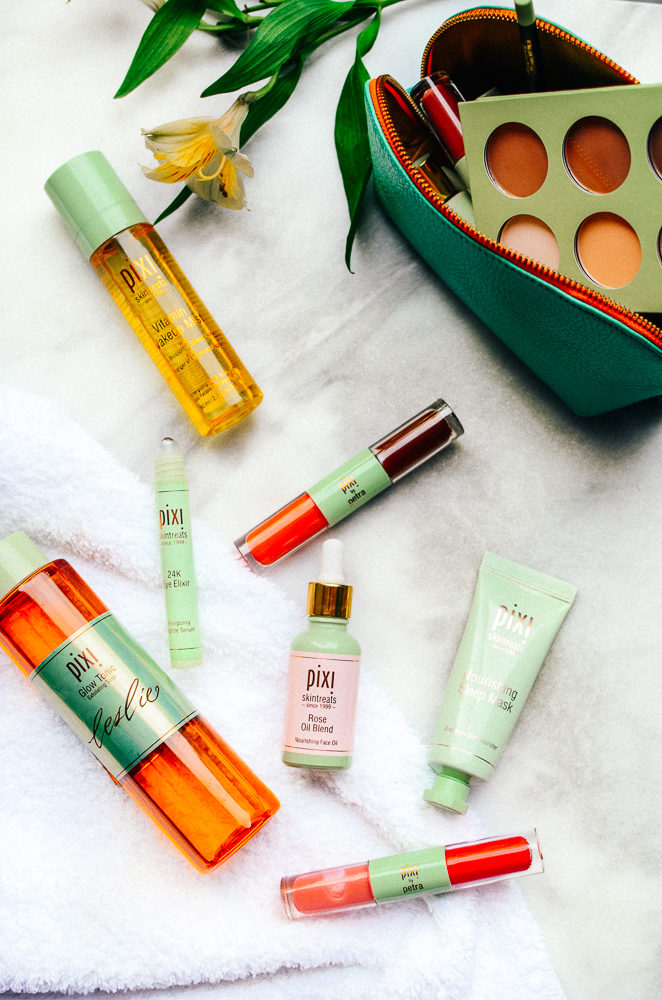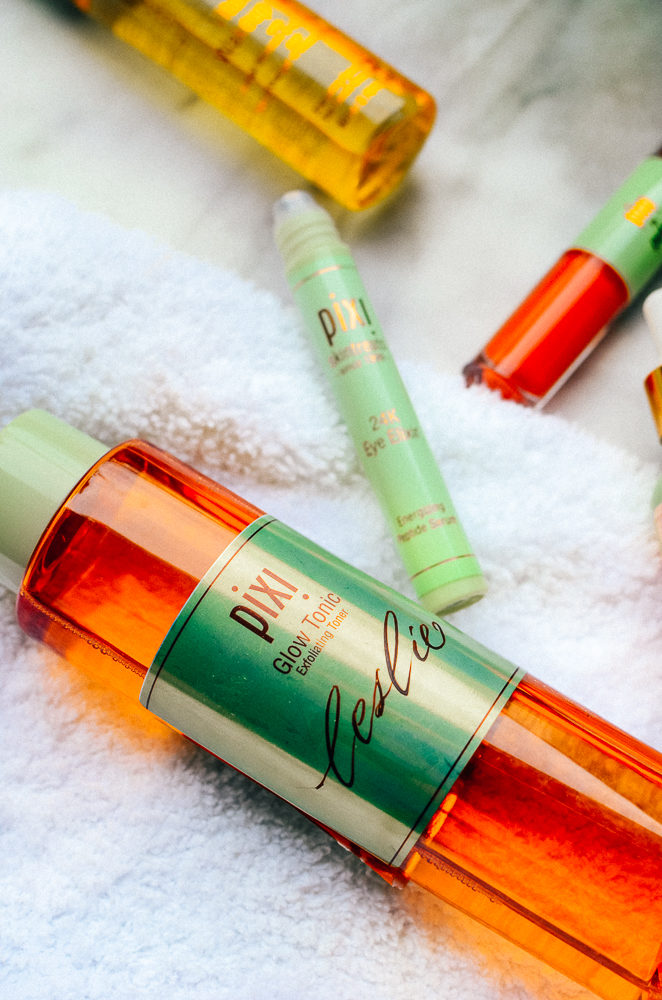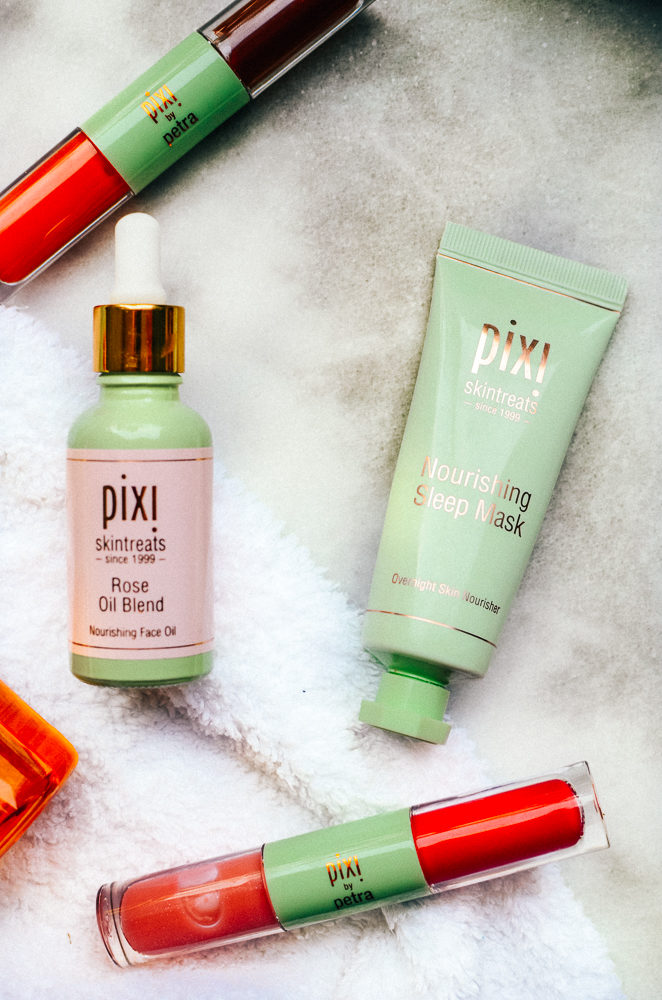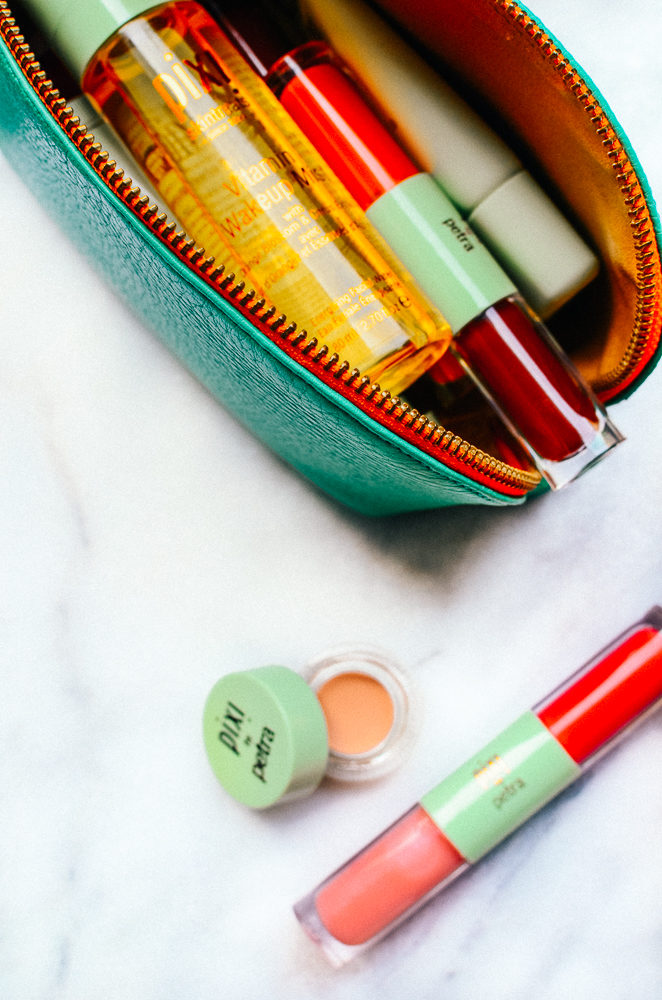 While I am all for online shopping, for me, nothing beats being able to see cosmetics or skin care products in person. There are a quite a few brands that I've been coveting that have yet to make their way to retail stores north of the US border (hello MILK Makeup!), and one of them I can now cross off my lust list is Pixi Beauty as they just entered the Canadian market earlier this year! You can just imagine my delight when I found out that the brand is now available at Shopper's Drug Mart. My favourite place to shop for makeup and skincare because of the points! I do love a good hour at Sephora or shopping online (Yay to Glossier shipping to Canada!), but it's nice when I don't have to go far and can grab stuff on sale or use my points and it's FREE!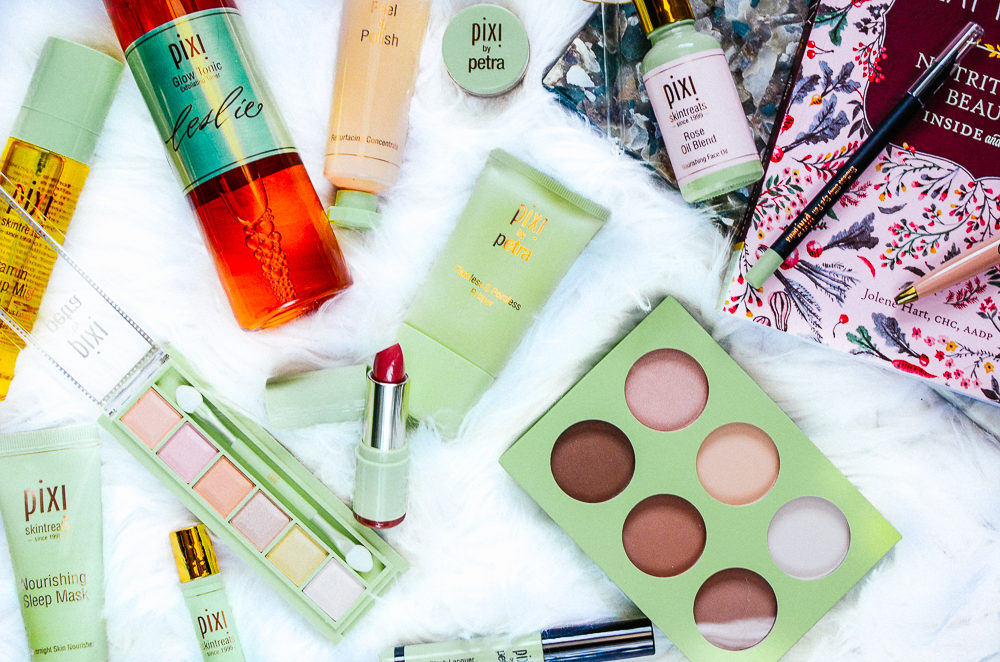 Back to Pixi Beauty, which has been around for almost 20 years! It was launched in 1999 by renown Swedish-born makeup artist Petra Strand. The Glow Tonic was the first cult fav and from there it built on in their flagship London store.
In terms of price, I find Pixi to be a true mid-range brand (which are hard to come by!) Whilst I find the makeup can be a little hit-and-miss, I'm a very big fan of the skincare products I've tried from them so far.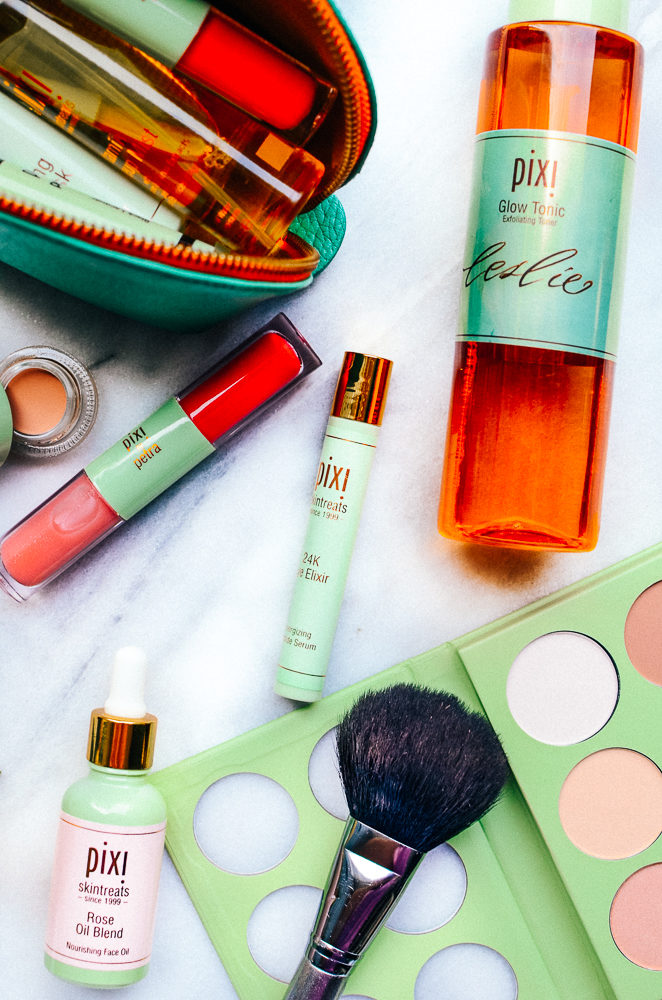 My Top Picks from Pixi Beauty
Probably the product you've heard about! Essentially this is an acid toner and it's gentle enough for daily use, though I use it twice a week. It's orange in colour and like many AHAs has a fruity scent. I'm a big fan of this as it not only gives me an instant boost of radiance but it's really helped to fade some old blemish scars I've been struggling with.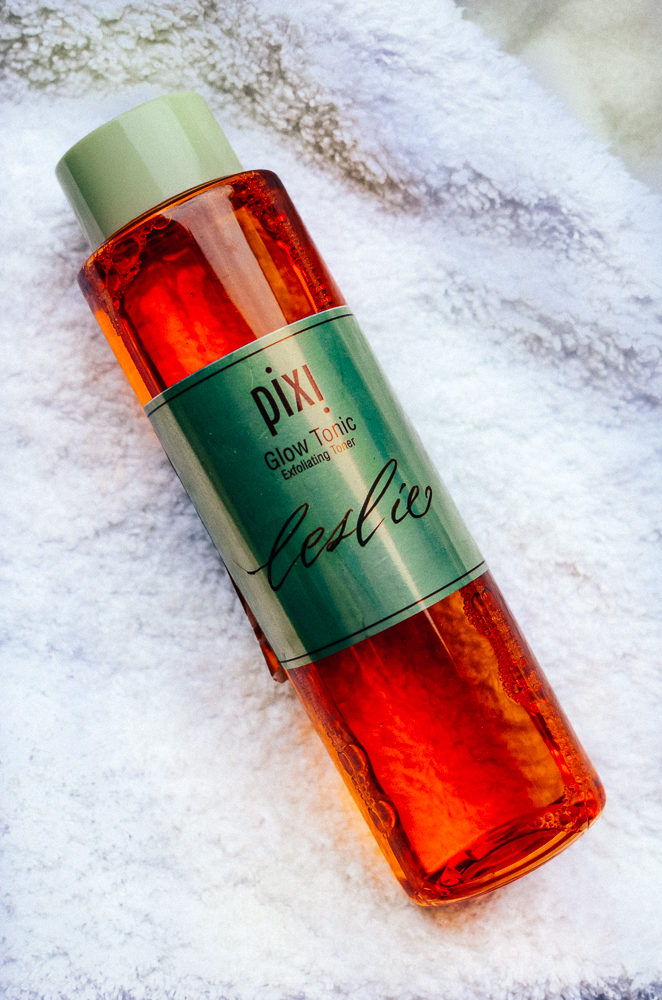 Vitamin Wakeup Mist
Smells of juicy oranges and I love it. Nothing really special about this one. It just feels very refreshing and it also hydrates the skin.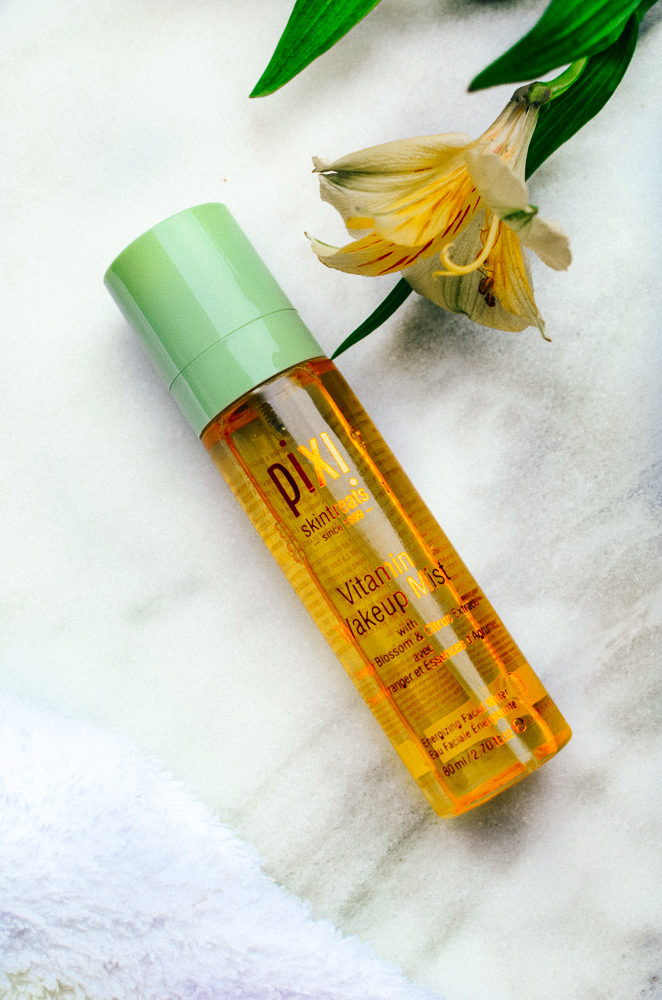 Nourishing Sleep Mask
Despite being billed as a mask as opposed to a night cream, this is definitely lightweight enough for everyday use. This is kind of like the Beauty Sleep Cream kicked up a gear. When my skin is dull, tired and dry then this gives a much-needed overnight moisture boost, smoothing and softening my skin.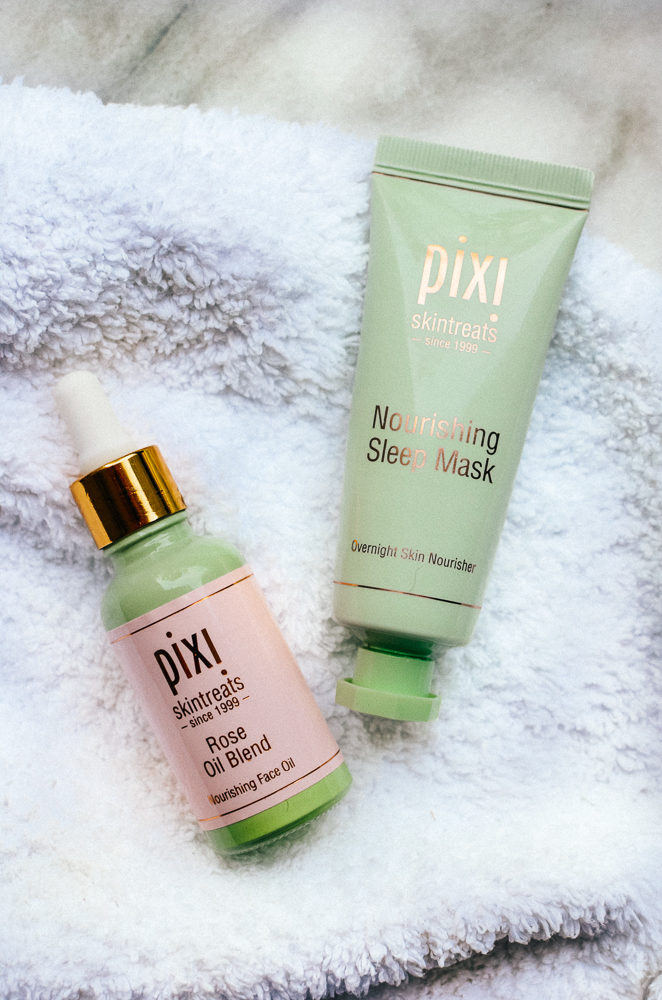 The Nourishing Sleep Mask is, as you many guessing, an overnight mask – basically a cream that you apply at bedtime and that you rinse off in the morning. Despite being a mask, the texture is still very light and the product has a nice, delicate floral scent. It is suitable for all skin types, and works to heal and provide intense moisture while you sleep. I've been using it every other day, and right after first use I was hooked. Made with arginine, fruit and flower extracts such as jojoba, lavender and geranium oils, it really is packed with the good stuff.
24K Eye Elixir
This is an eye gel with a cooling metal rollerball applicator. It definitely helps my tired, puffy eyes feel more awake first thing in the morning! If you need a really nourishing eye cream then this probably isn't for you, but if your main concern is soothing any puffiness then this will more than do the job.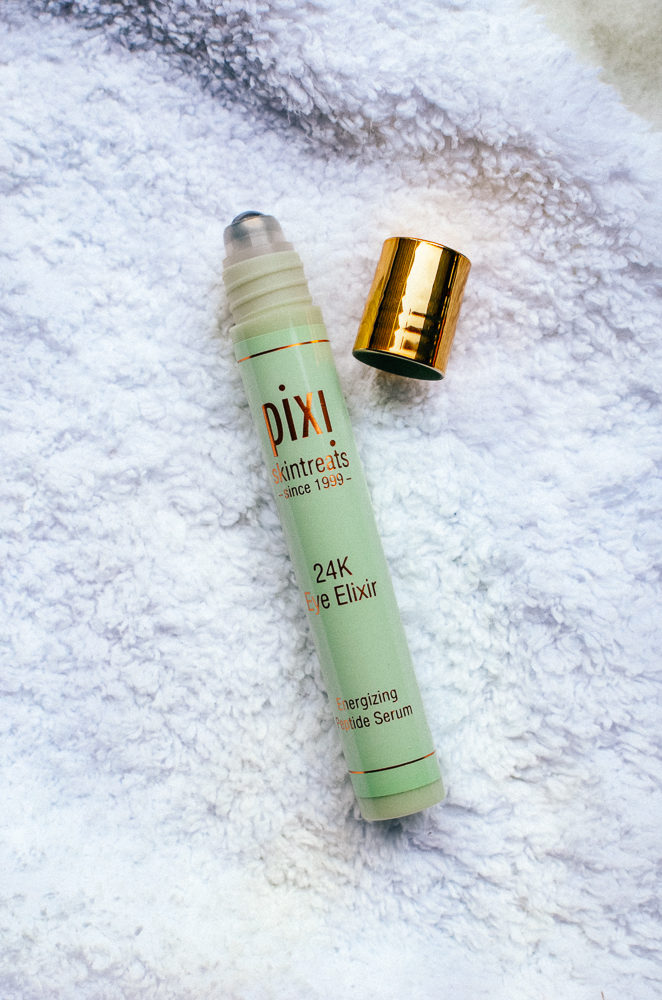 Mesmerizing Mineral Eyeshadow Palette _ Opal Glow
I definitely don't use this one enough! It's just a nice, easy collection of eyeshadows; they're pigmented but blend out nicely and are effortless to apply. Six silky, coordinated, must-have shades to use together or solo plus a double-ended sponge applicator for fast & fuss-free application. They're mainly shimmers with a subtle sheen (as opposed to full on dewy metallics) but there are also a few mattes in there. You can create a nice, everyday look with these shades and I find the wear time to be pretty decent.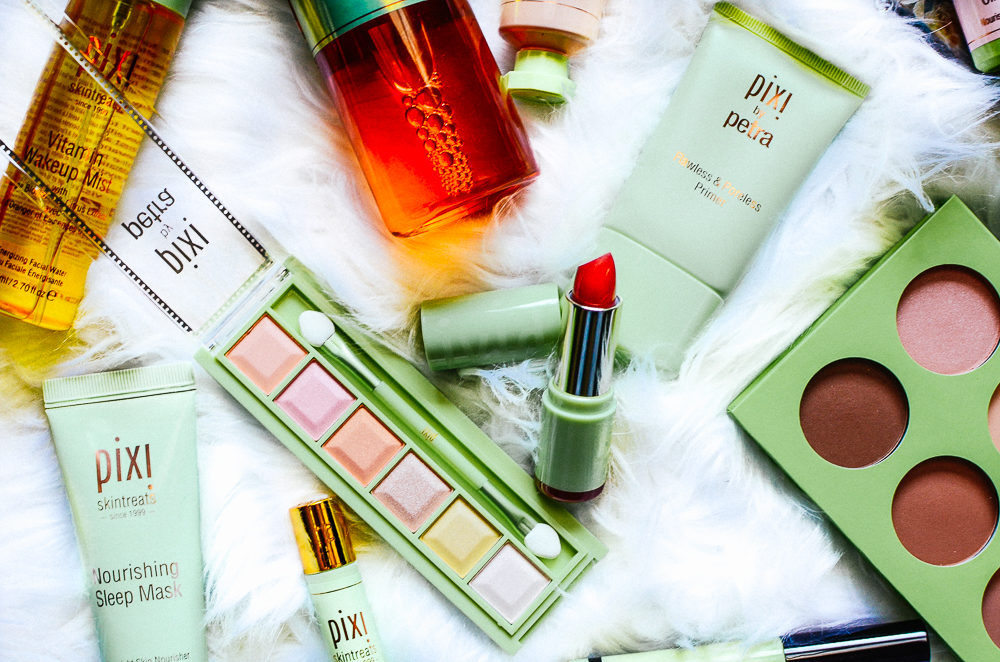 Pixi Sheer Cheek Gels in Natural, Flushed & Rosy
I kind of knew from the name that these wouldn't be my thing, but I tried them and was proven correct! I have combination skin that can get quite shine-prone during summer, so a gel texture was never really going to work out for me… They give a very natural tint and the dewy look of these might work for dry skin, however for me they just don't last. Natural is a pinky-mauve with a slight sheen (and the least pigmented), Flushed is a wine tone and Rosy a pinky-red.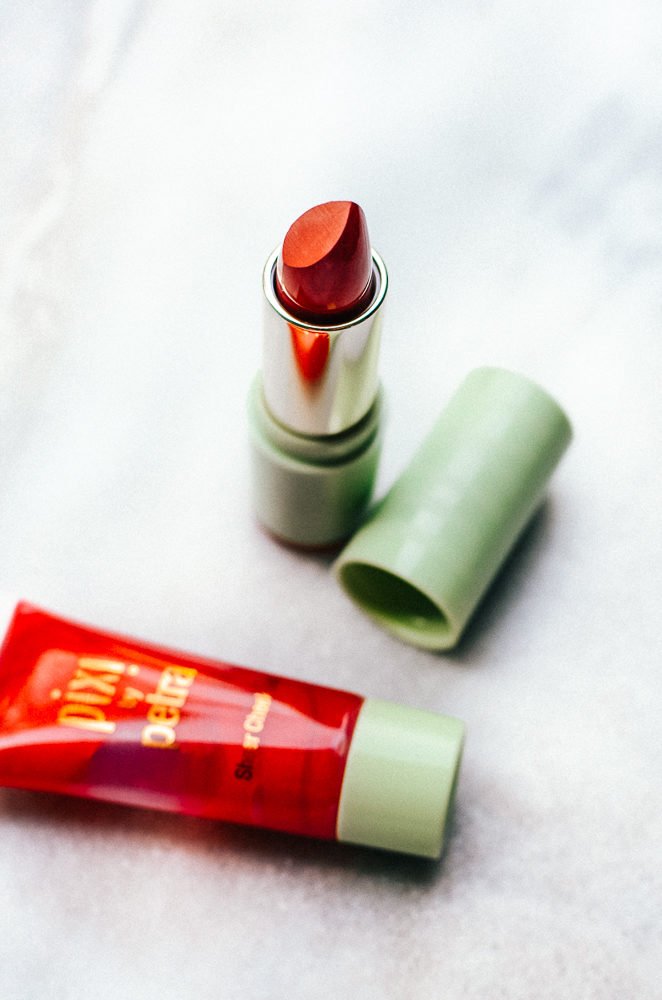 Pixi GelTint & SilkGlosses in BeachTint & FreshGloss, PinkTint & PrettyGloss and BerryTint & SweetGloss
This is a really interesting concept; a minty-flavoured dual-ended lip product, with one side being a lip gloss and the other side a tint. The tint has an unusual texture but does matte down in a way that feels comfortable and is incredibly long-lasting. The Pixi lipgloss formula is one of the few I actually like! It's nothing overly sticky and gloopy and gives a surprising amount of pigment.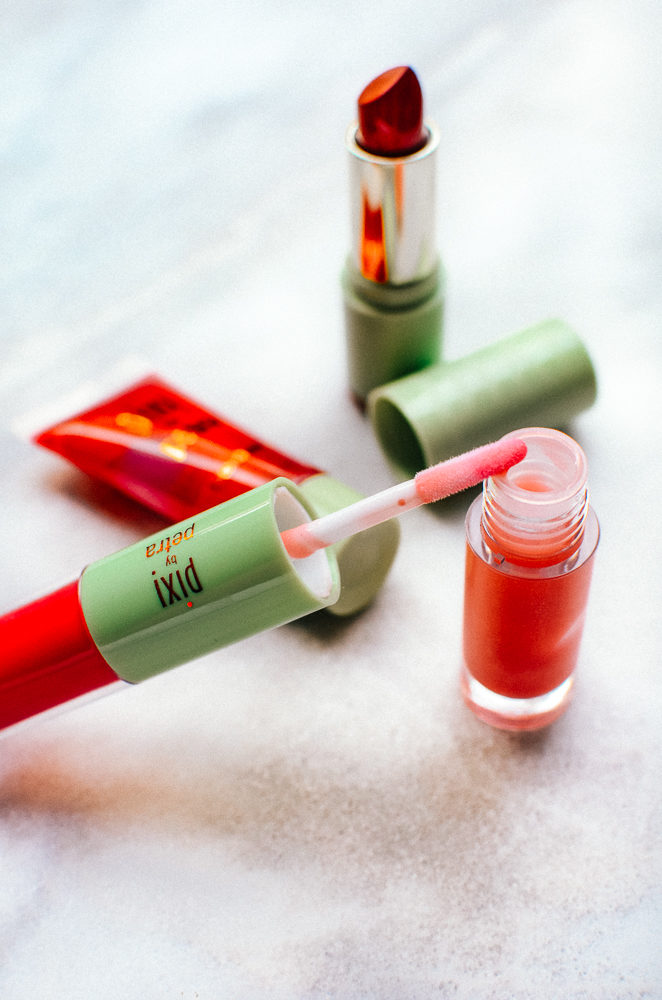 You can wear the two shades separately or layer them up. BeachTint is a berry tone (probably the most pigmented tints in this collection) and FreshGloss is a vibrant orange, so whilst I like both shades individually, I wouldn't layer them up. PinkTint & PrettyGloss contains a bright pink tint and light, sheer pink gloss, which is my favourite of the three. Finally BerryTint is a berry-mauve colour and SweetGloss a pinky-mauve; these two are the least pigmented but make for a pretty everyday lip.
Mattelustre Lipsticks
This shade is Raspberry Blush. They are said to have a plumping effect and provide intense colour with a matte finish. I did not notice much plumping and personally need a few coats to get the colour to really show up, which is also more on the lustrous side than matte, although you can blot your lips after applying to make it look more matte. One thing I was very impressed with is how moisturizing and long-lasting these are – they glide on with ease thanks to ingredients such as hyaluronic acid and vitamins C and E.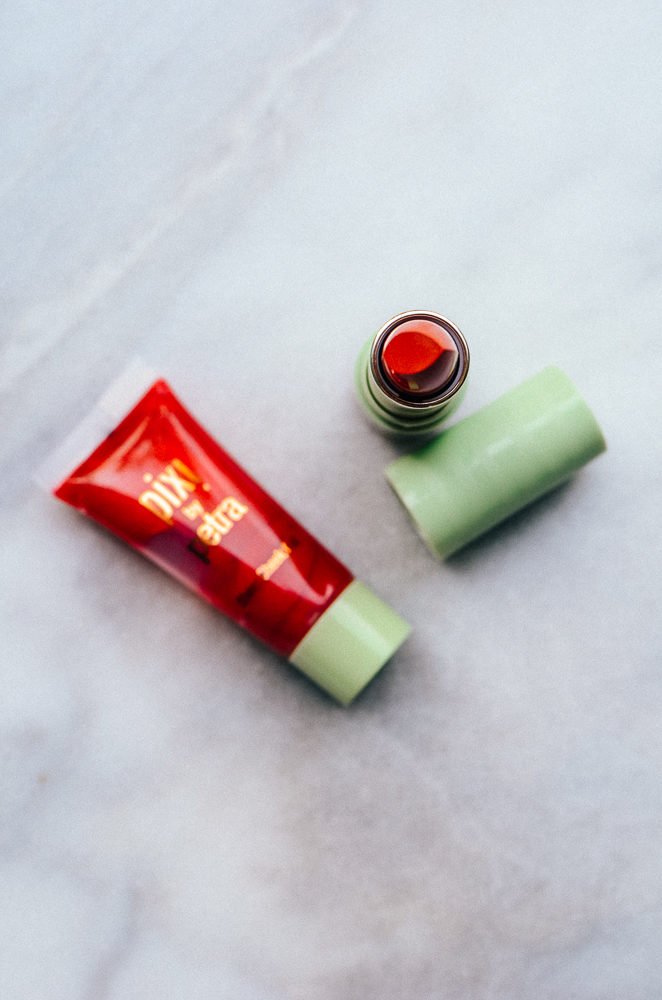 Rose Oil Blend
Lately my skin has been feeling dry along the high points of my cheeks– I switched my night cream to a product I was sent to review and it is not working for me (not a Pixi product!). I have been reaching for a few drops of my Rose Oil Blend to gently but firmly press into my skin and it has been making my face feel much better! This oil smells fantastic and is so gentle on my skin.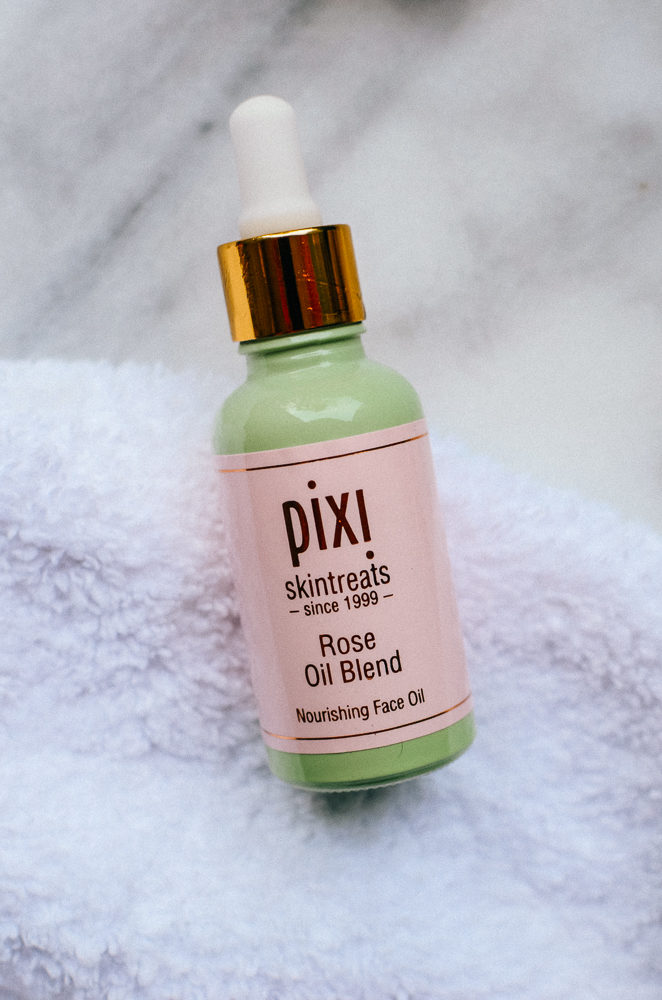 Eye Bright Liner
Eye whitening brightener to use on lower inner eye rim for instant awake looking eyes. I  use this when I'm really tired just to perk up my eyes. This waterproof precision inner rim liner is designed to brighten the eyes and make the eye whites look whiter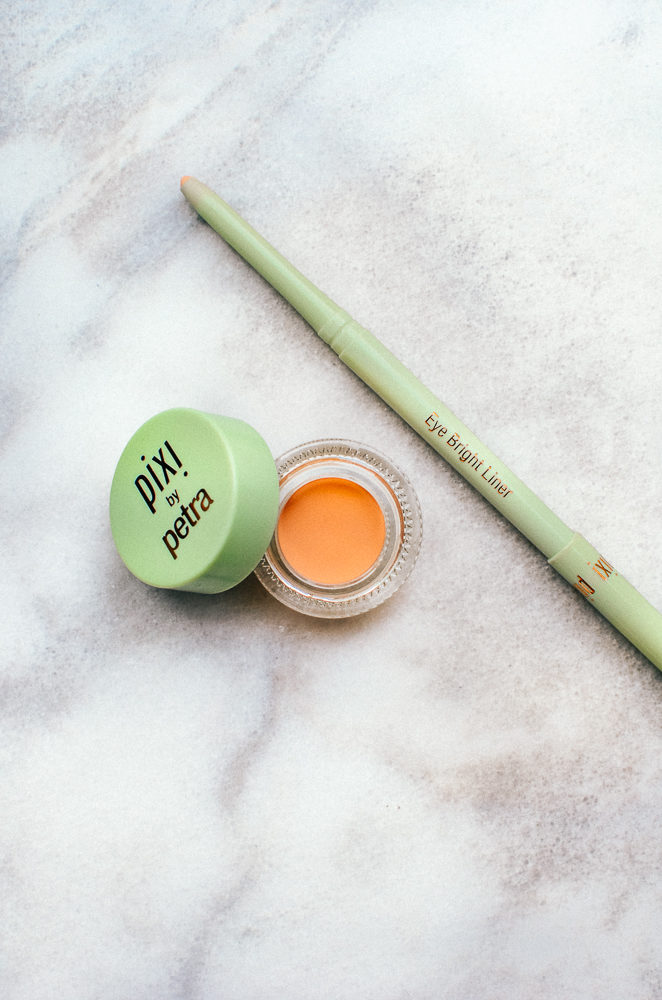 Black Laquer Lash Primer
This multi-use black lash primer plumps, protects, and preps lashes. The rich black formula is packed with vitamins A & C plus panthenol to help keep lashes in optimum condition. You can use this solo or as a primer before your actual mascara. To be honest, I didn't notice a difference with my lashes. Check out my favourite mascaras of all time here.
Correction Concentrate
This ultimate 'good night's sleep in a jar' camouflage cream is correction perfection in a pot. The peach nude colour blends magically into any skin tone for a brightening effect. I have really fair skin, so it didn't quite work but I can see it on others.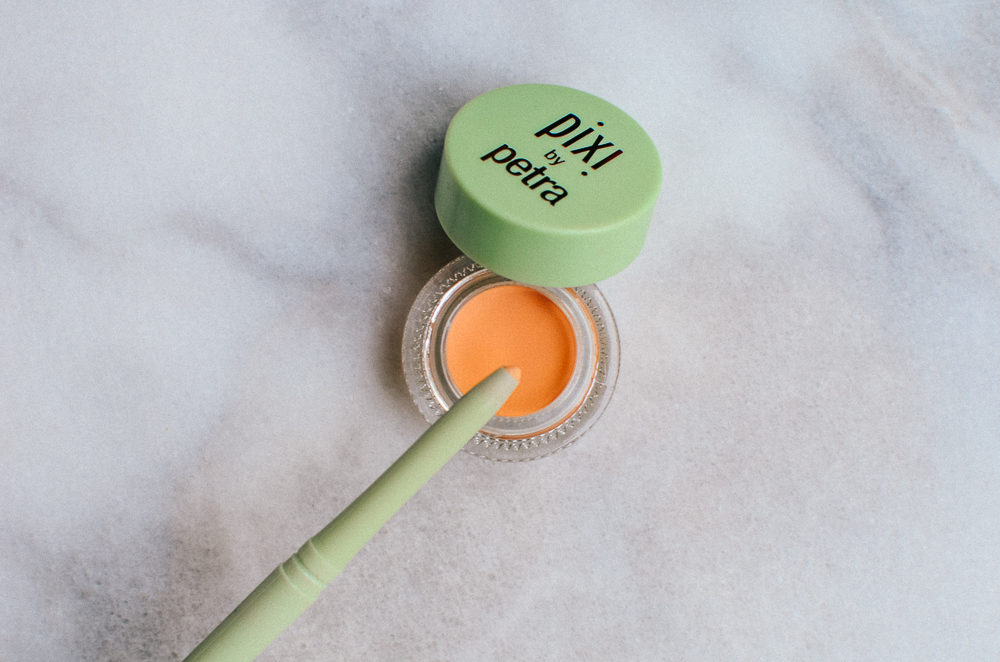 Flawless and Poreless Primer
Miracle-in-a-tube primer smoothes out fine lines and hydrates while making pores instantly disappear. I really like this primer, it doesn't feel like a "coating" and does go on smooth underneath my foundation. You can also apply over makeup during the day to even skintone and refresh look. I also didn't break out using it, it's oil-free and ultra moisturizing.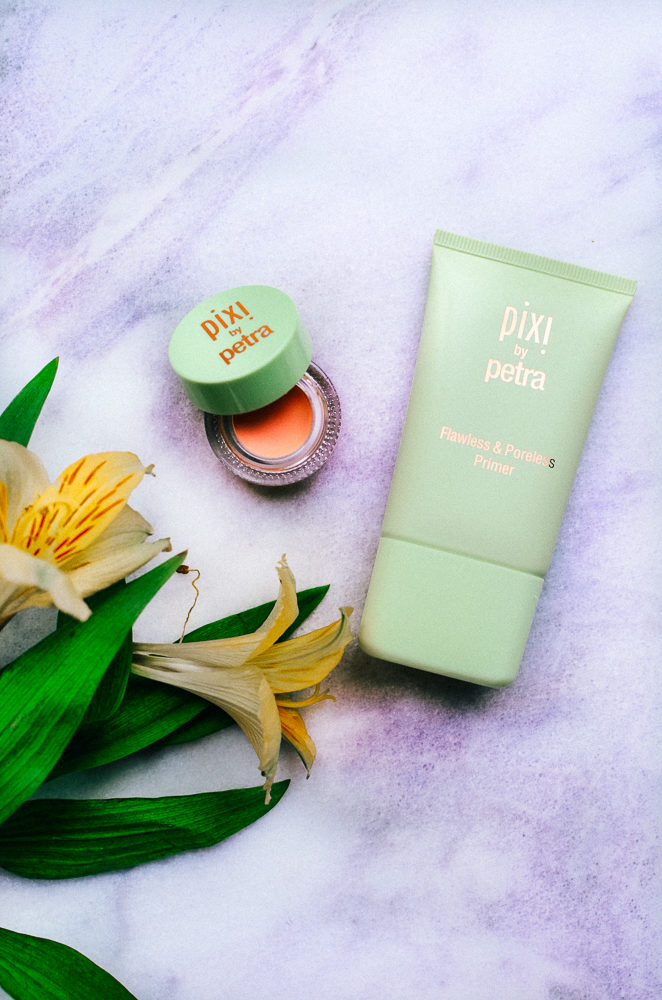 Endless Silky Eye Pen
This really does go on silky and easily. Highly pigmented. The line are waterproof, super-long-wear, no-smudge, no-budge eye liners. And it really didn't budge all day!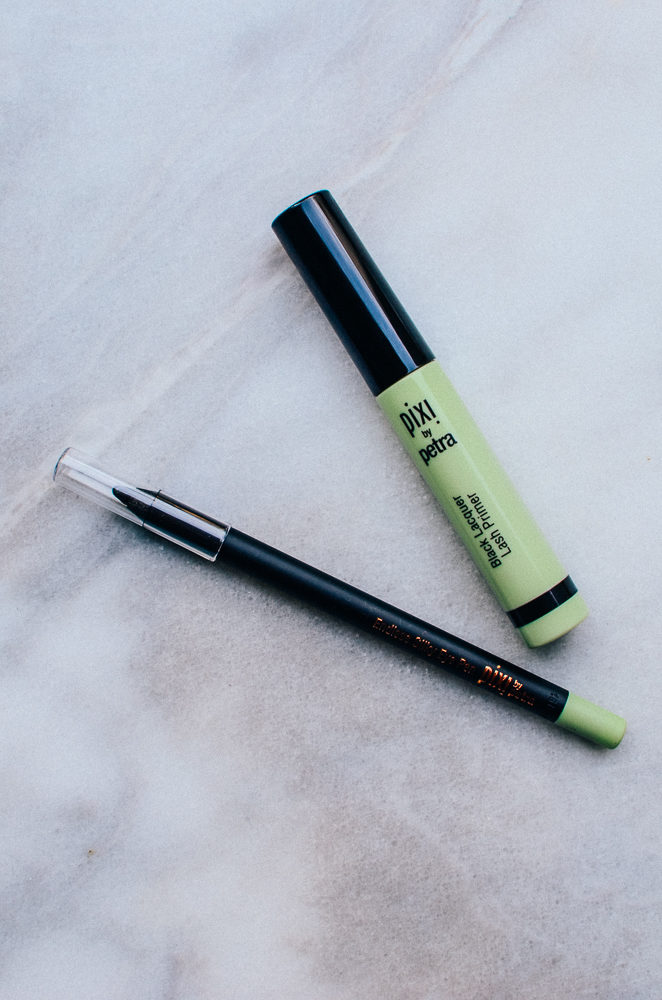 Book of Beauty Glow Getters
An easy-to-use palette that creates a luminous, airbrushed effect on complexion! This curated collection creates a flattering luminescence on the skin, making it appear healthy & lit from within. I blend skintone shades onto cheeks, over my existing blush or bronzer. You can also buff shades onto collarbone, décolleté & shoulders to highlight. I haven't done this but maybe I should.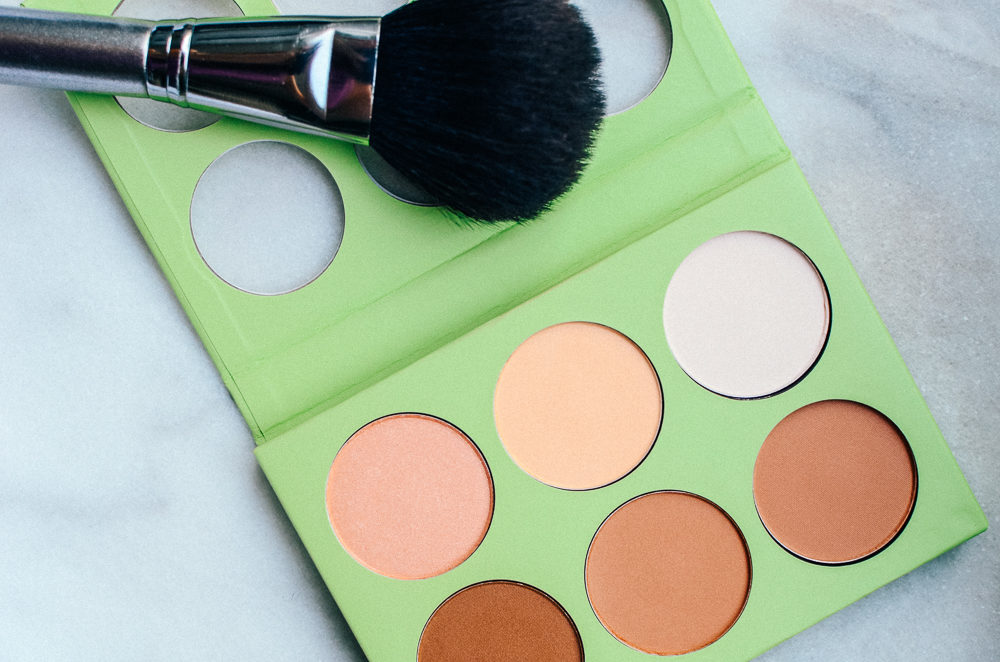 Pixi does not test on animals. Their products can be purchased in North America at Target in the US, and Shoppers Drug Mart in Canada. You can also go to their stand alone store in Venice Beach, LA.
Currently Pixi has an endcap in many Shoppers. If you aren't sure if your local store carries their products, give them a call and ask in advance. At this point most of the Vancouver Shoppers I go to have their products in stock.
Have you had a chance to try out Pixi? What products seriously impress you? Anything you think I should try?
Shop the Post

All products mentioned in this blog post, and many more, were generously sent to me by Pixi for review purposes. Opinions are my own.