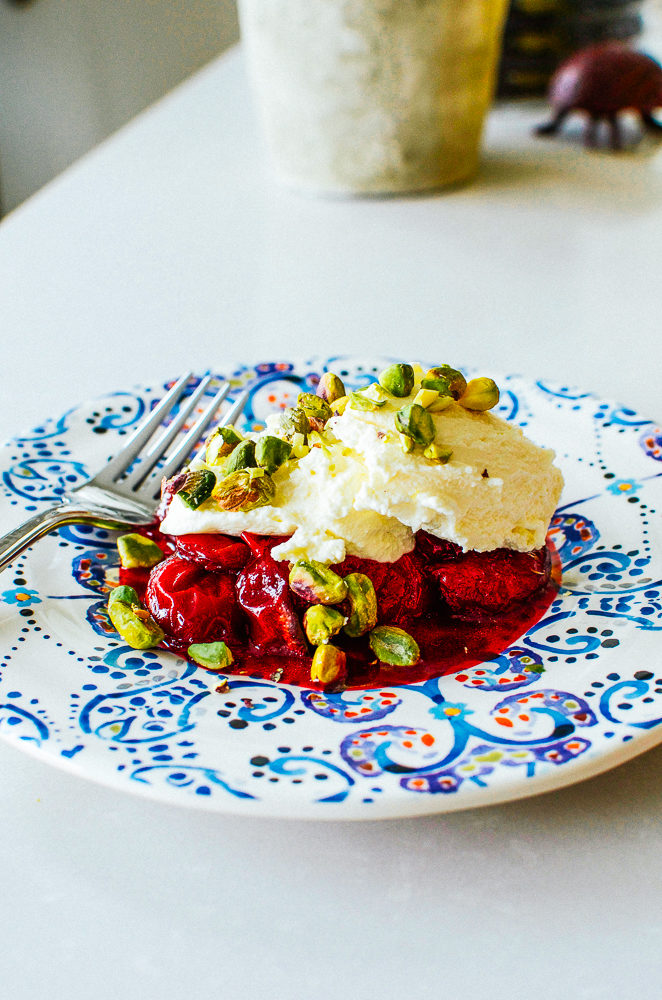 It's officially Fall! While I do love my heat and sunshine, I am a sucker for the baking season. This Roasted Plums recipe is such a great dessert using plums (or stone fruit) and it can be a nice lighter dessert after a holiday meal. Or just a way to use up that fruit in your fridge…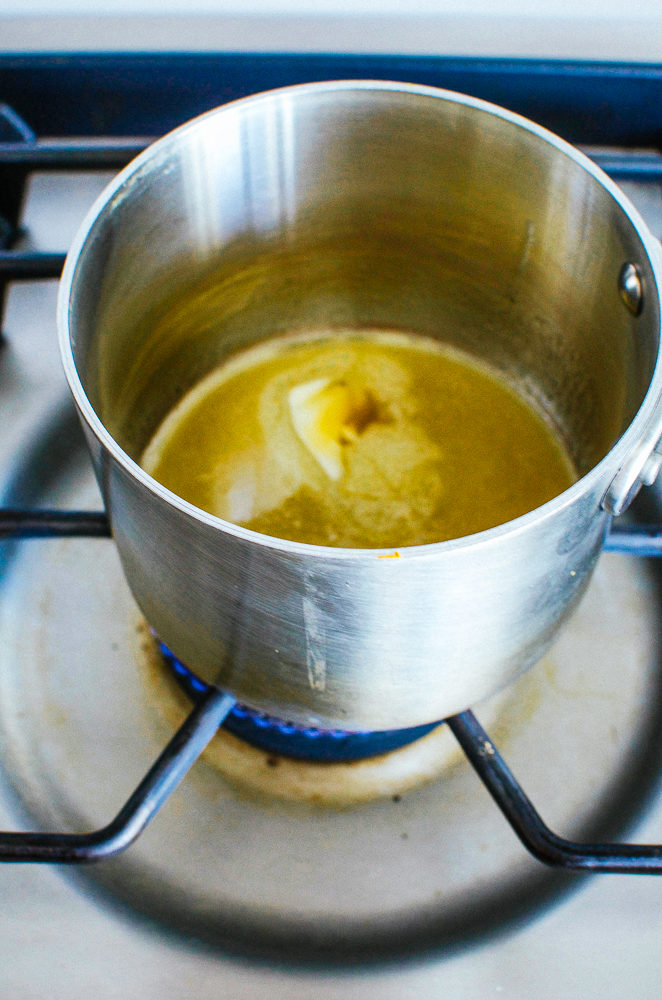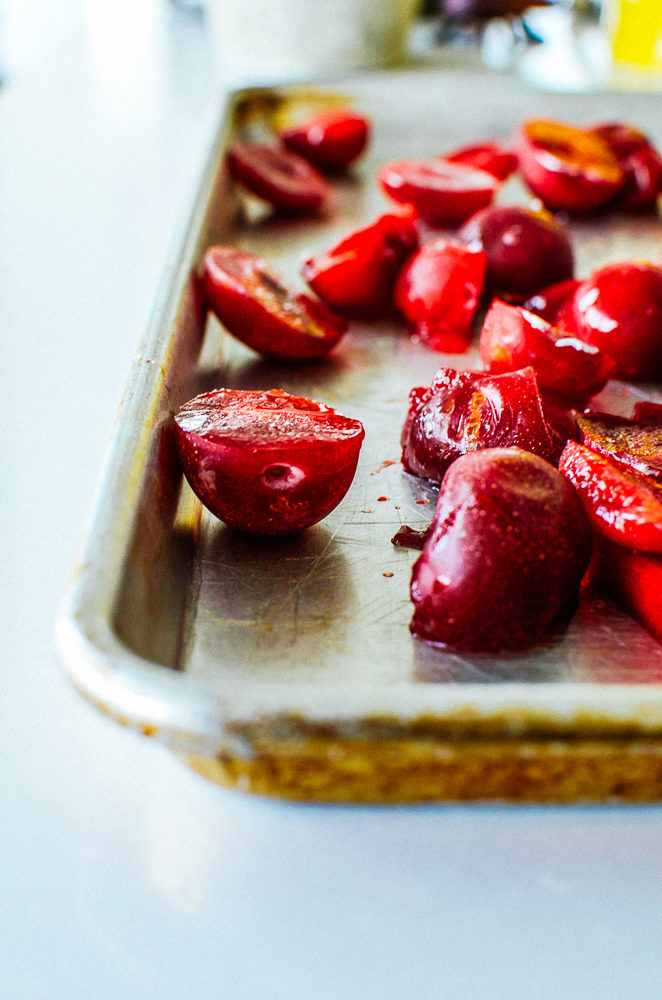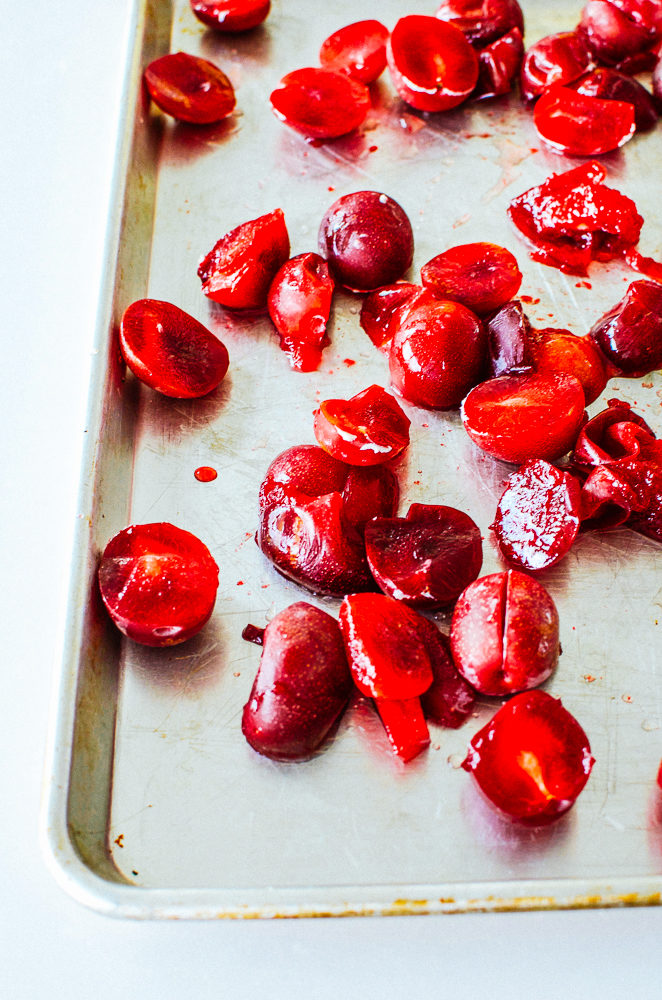 You can prep the roasted plums the night before, they keep in the fridge for a week. I actually found when they soaked in the juices overnight, they had more depth of flavour.
You can actually use them for other things,
top ice cream
puree for a cocktail
sauce
a cobbler
juice
Can you make plum juice? Is it good? I'm curious! Is there anything else you could use these for? Do share below in the comments! I love to hear your feedback and opinions.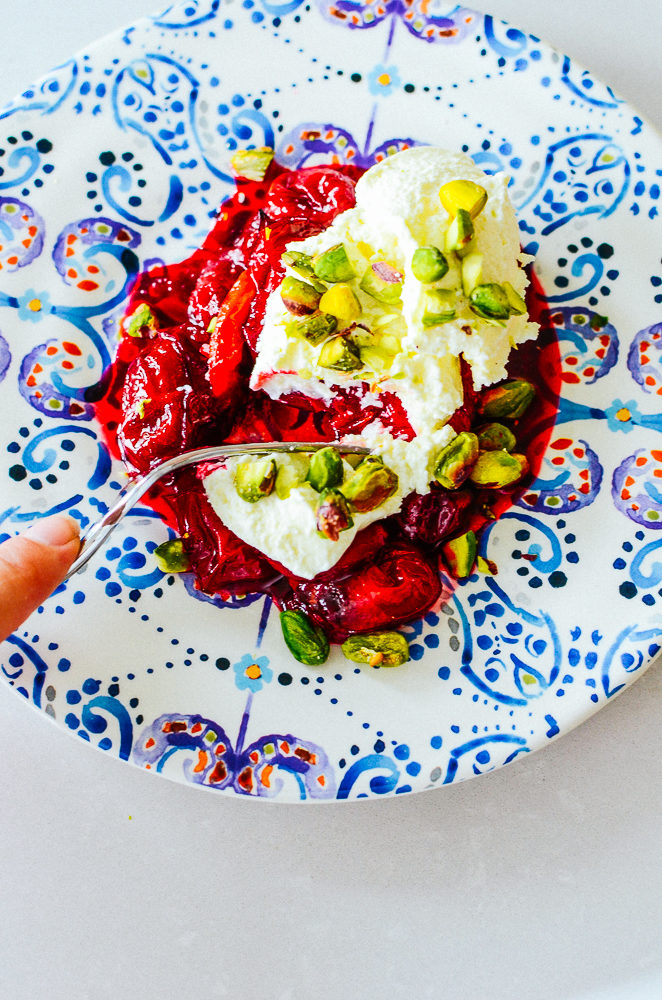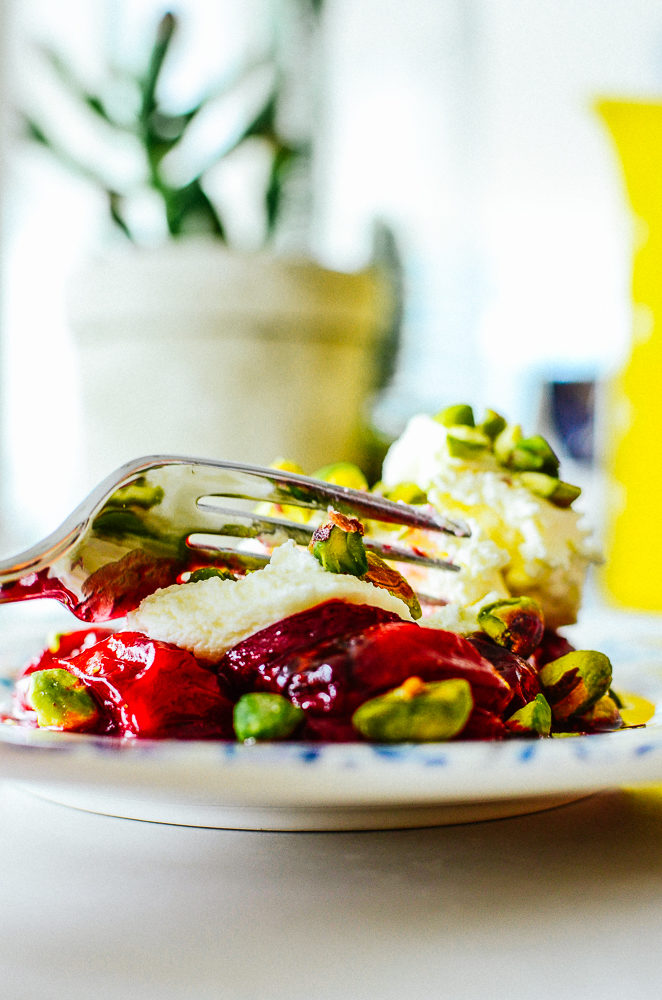 And being half Italian, I love mascarpone! I grew up with it, I buy it just because and will find any way to use it. Even if it's just a scoop with honey drizzled on top. No shame here folks! But if you don't have mascarpone, try creme fraiche or a whip cream.
I highly suggest trying out this roasted plums dessert recipe for the holidays, that random rainy day (who am I kidding, from now till April, Vancouver only knows of rain), that sugar craving or just because. Seriously, it's soooo easy to make! And try to use local honey, really makes a difference instead of those ones shaped like bears at the store. I use Drizzle Honey, it's da bomb!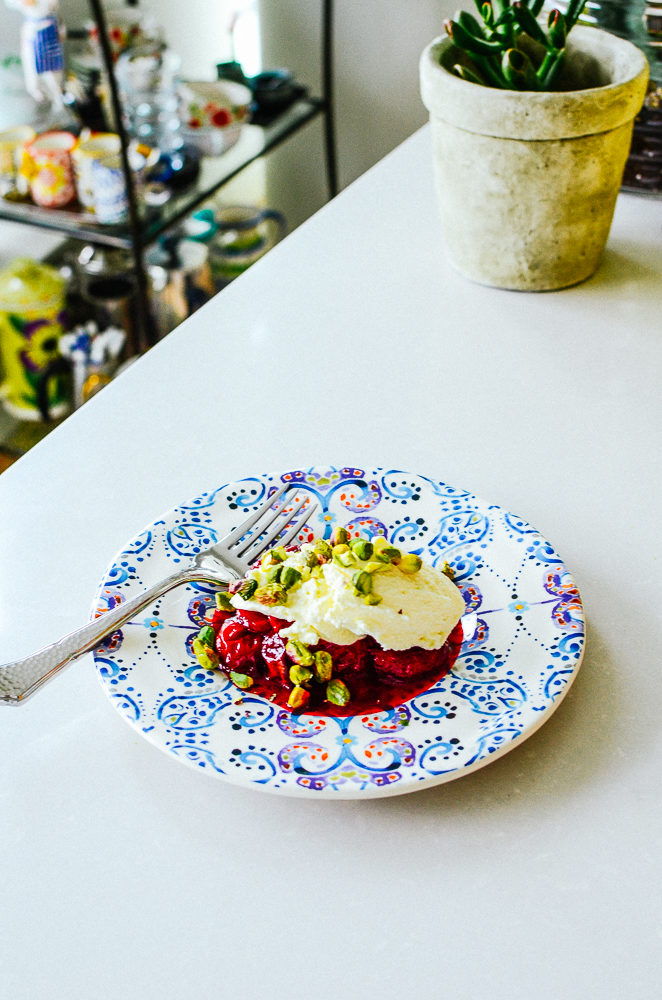 Need a soup recipe? Try my Cauliflower Soup! I've got a huge head of cauliflower in my fridge waiting to be made into this soup this weekend!
Enjoy!!! Hope you love this dessert as much as I did.
Roasted Plums with Pistachios and Mascarpone
Delicious and can easily be made ahead!
Ingredients
2 tablespoons unsalted butter, at room temperature
1 tablespoon fresh lemon juice or any citrus
8 large firm-ripe red or black plums, halved and pitted
1/2 cup mascarpone, at room temperature
1/4 cup roasted unsalted pistachios, finely chopped
Instructions
Preheat the oven to 400°.
In a small saucepan, melt the honey and butter with the lemon juice over moderately low heat.
Scrape the honey syrup into a medium bowl, add the halved plums and toss to coat thoroughly. Arrange the plums, cut side down, in a large baking dish and spoon half of the honey syrup evenly over them.
Roast the plums for 15 minutes, or until barely tender and beginning to brown on the bottom. Turn the plums and spoon the remaining honey syrup over them.
Roast the plums for 10 minutes longer, or until tender but not falling apart. Transfer the plums to plates and drizzle with the honey syrup.
Top with a dollop of mascarpone, sprinkle with the pistachios and serve.
https://www.alifewellconsumed.com/roasted-plums-pistachios-mascarpone/