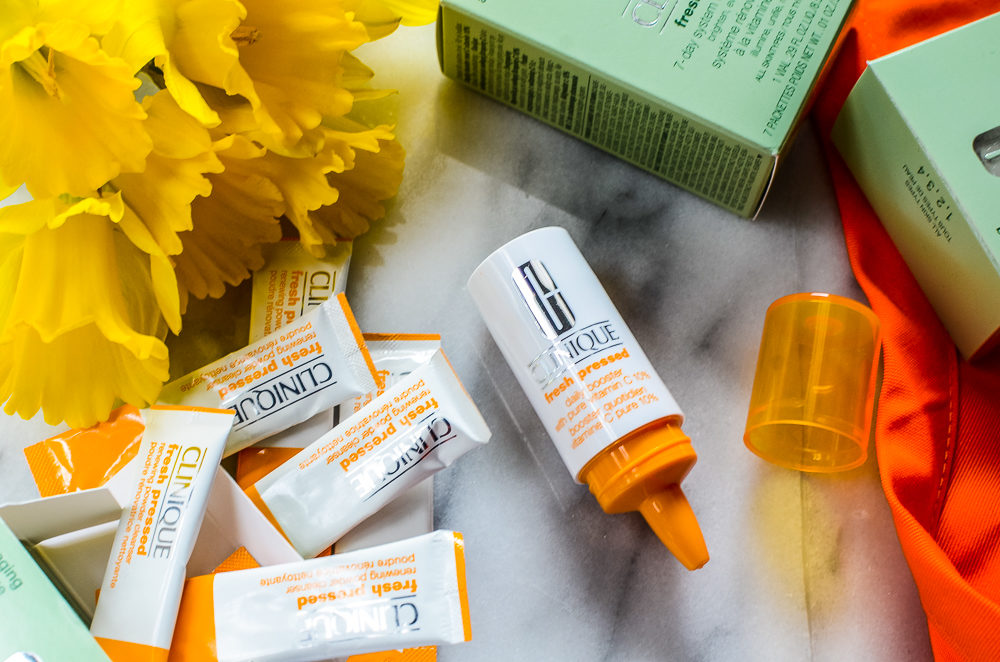 After months of fun in the sun, your skin needs a refresh. Mine certainly did after the sun, water, pools and travel. I used the Clinique Fresh Pressed system before our wedding in April and noticed it helped lighten up some residual acne marks. PHEW. So I turned to it again after too much fun in the sun.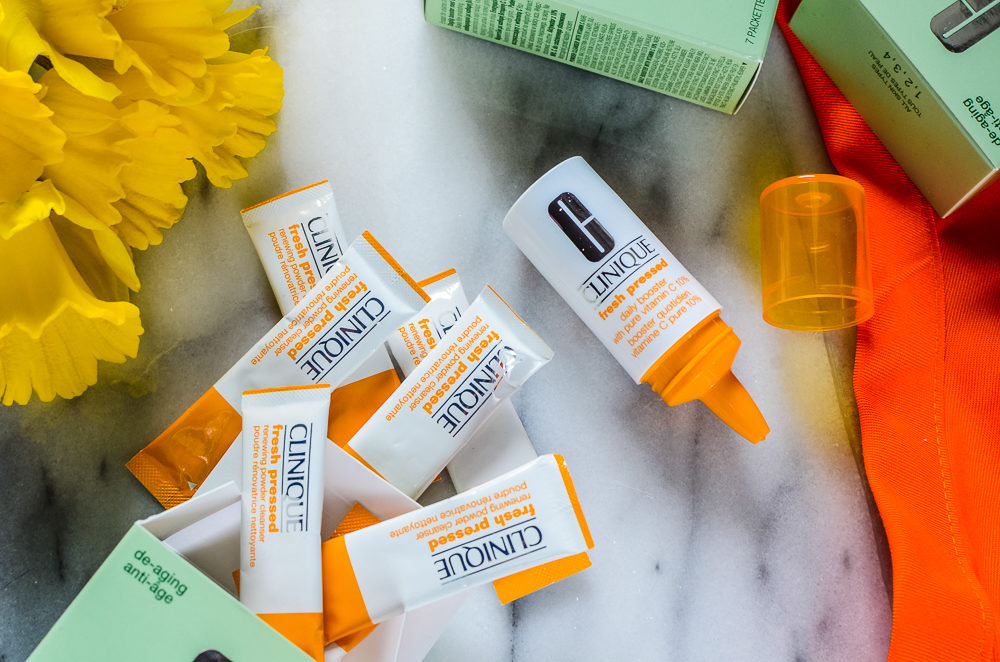 Well let me tell you, I love this product! The price isn't cheap ($28 average), but it's a great way to boost your skin and start on the right track. I went for the 7 day system this time and use more hydrating products after it was done to keep up the results.
Clinique introduced their Fresh Pressed 7-Day System with Pure Vitamin C (RM135) earlier in the year. It is a set of individually packed cleansers (you get 7 packs, 0.5g each pack) and a bottle of Daily Booster with Pure Vitamin C 10% that is good for 7 days and 7 nights (contains 8.5ml). It is available for purchase at Sephora, Nordstrom etc. and Clinique's standalone stores.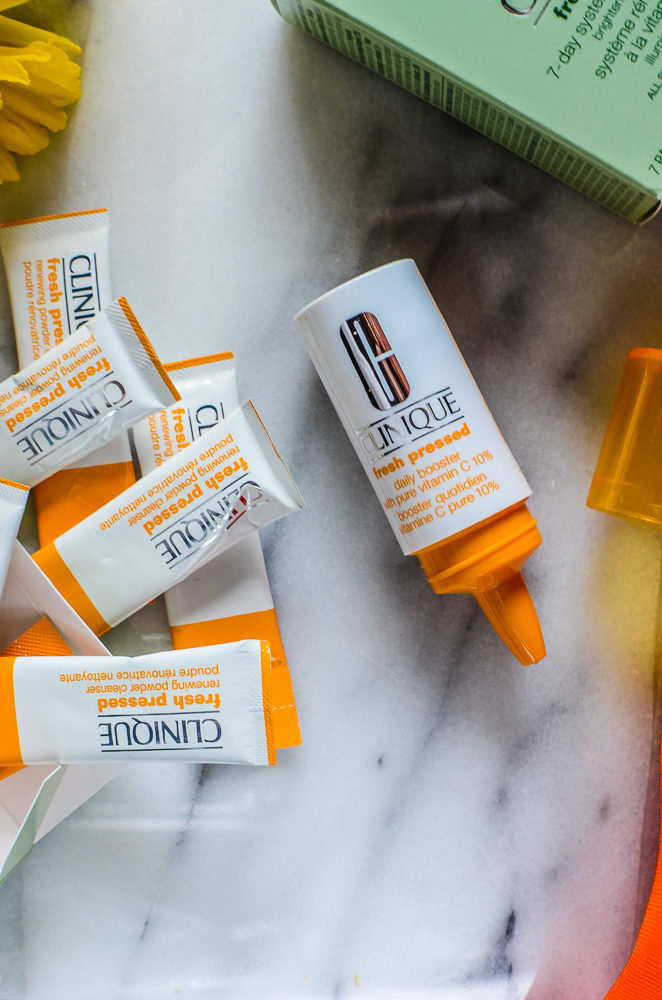 Clinique Fresh Pressed 7-day system promises to refresh and renew the skin. Potent vitamin C helps brighten and even out the skin while diminishing fine lines for a radiant youthful glow. The pure vitamin C naturally degrades when exposed to oxygen so it is best used when still fresh. The packaging is made so that the pure vitamin C is isolated until activation. This is to ensure the freshness is maintained and you get the full power of vitamin C for maximum results.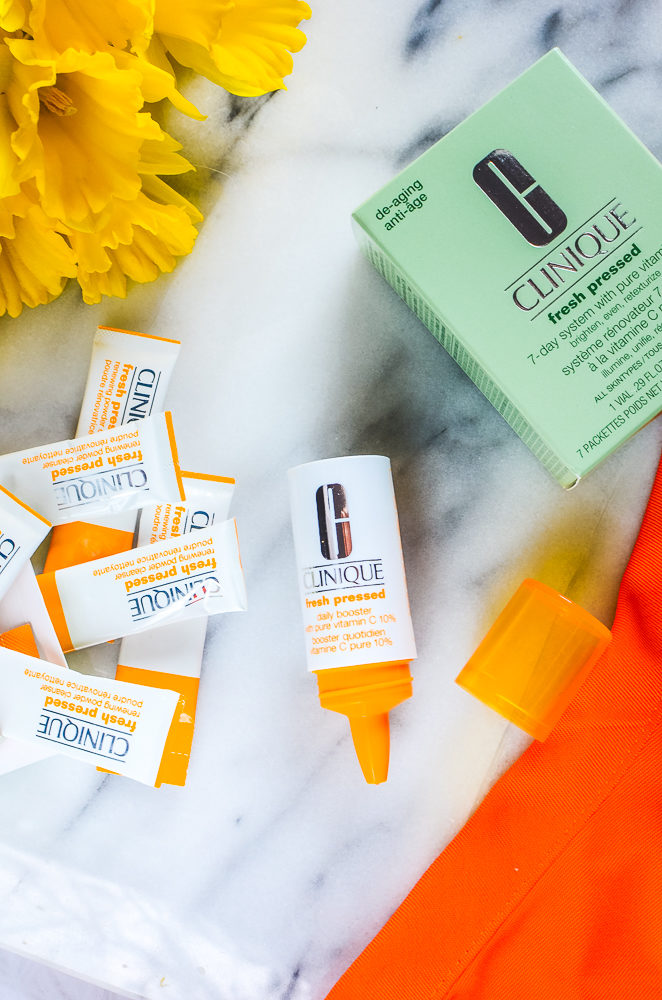 There are 7 individual sachets of powder cleanser in this system. It is meant to jump-start skin's natural cellular renewal process in the morning. I pour the powder (entire sachet) onto wet hands, add water, and work into lather. After massaging it onto the skin, I leave it on for one minute to capture the potency of pure vitamin C, then rinse. You have to remember to use slightly more water or it won't lather properly. I have tried using only half a sachet in the morning, and the other half in the evening. It doesn't feel as rich but it still works fine.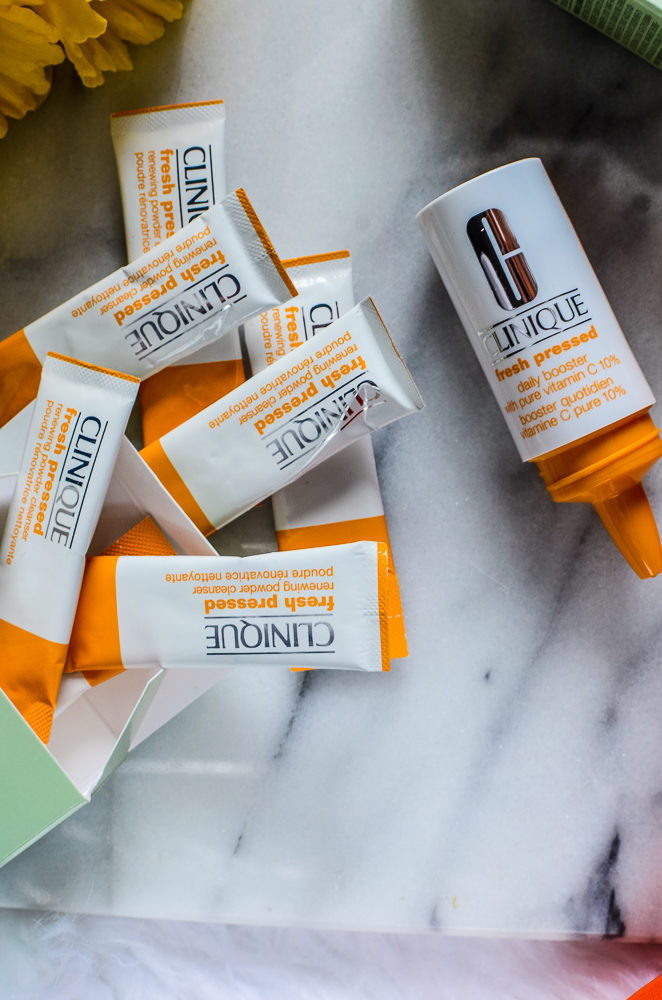 My skin feels very smooth immediately after cleansing. Smooth and clean, like it's just been exfoliated. Too bad they don't sell the cleanser separately though.
I like this system for its ease of use and for its effectiveness. I have not been using any brightening products about a month before using this Clinique Fresh Pressed 7-day System, and I find that my skin definitely looks brighter and more even toned.

It is great to jump start the skin in a short time. I believe it is also useful after a holiday when our skin is usually in dire need of renewing! Make sure to use a hydrating moisturizer, and also a face oil to seal everything off at night.
My skin looked bright and radiance after 3 days. Even my acne marks got lighter. But the cost is pretty high if you buy it continuously. I think the best way is use this set as the first beginning and then use other similar product to keep it up.
Have you tried Clinique's Fresh Pressed System? Or any other favourite similar products? Love to hear!
Shop This Post
This product was provided by Clinique, but all opinions are still my own.