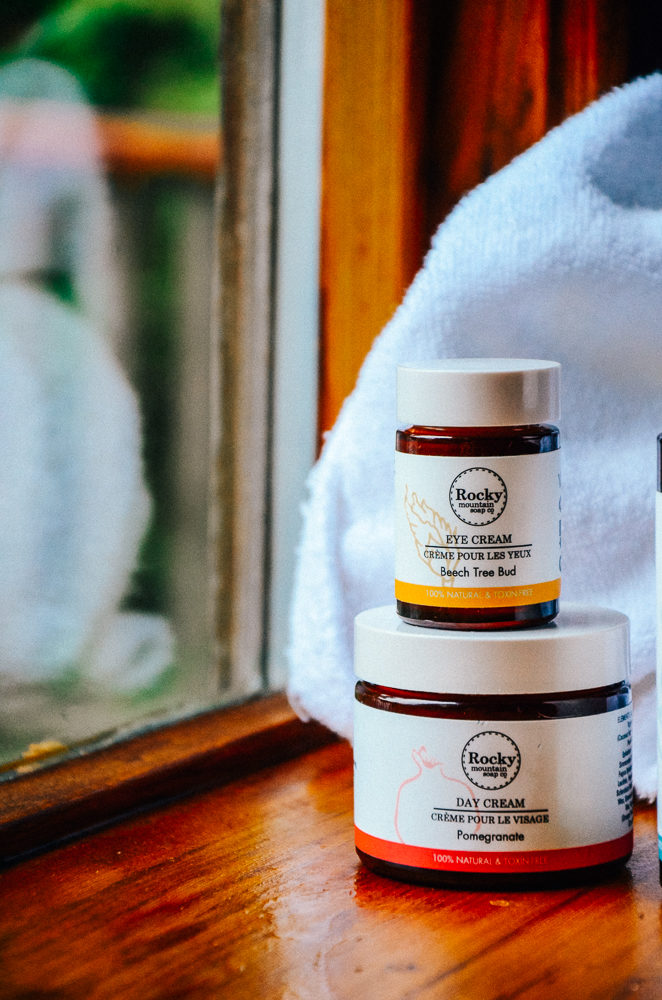 We all love wandering aimlessly through the drugstore or Ulta (come to Canada please!), looking for new brands or products to try. Or at least I do, I can never leave Shoppers without something. But did you know there's one store you really need to pop into? A Canadian brand that specializes in small-batch, 100% natural beauty products handmade right here in Canada. I introduce to you… Rocky Mountain Soap Company.
Who doesn't love to find a new beauty product, especially is it's Canadian? Well at least for my fellow Canadians, am I right? The Alberta-based Rocky Mountain Soap Company began with bars of soap and now offers a range of natural and toxin-free items. The company also includes green packaging and sustainable store design. PLUS no animal testing!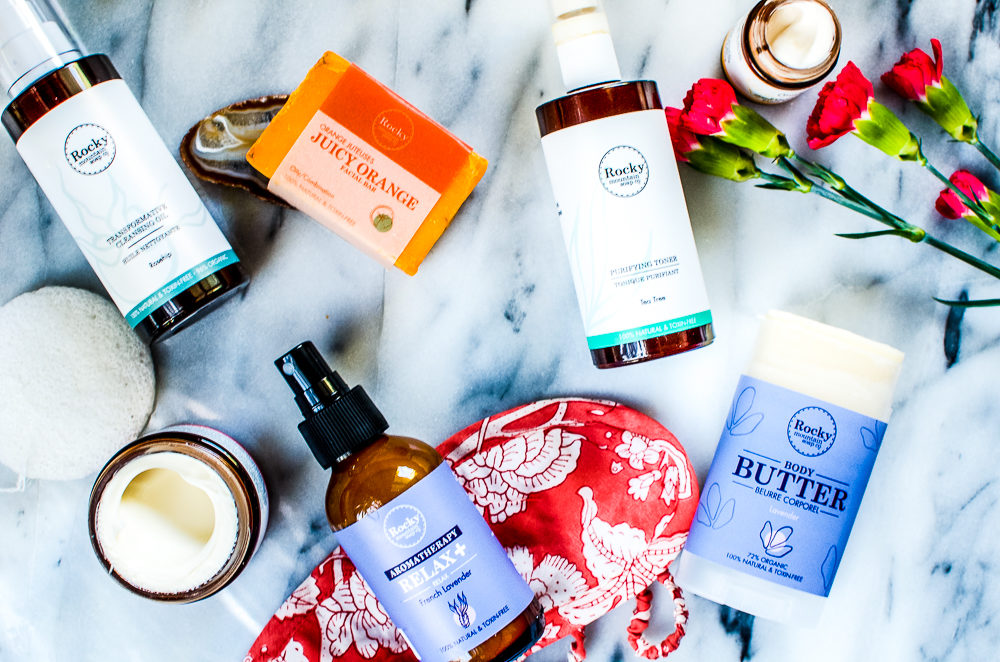 Rocky Mountain Soap Company has its own lists to make it easier for you to distinguish bad and good ingredients (Red List and Green List) When the company builds or renovates stores, all the construction materials are reused, reclaimed, recyclable or compostable and sourced from North America.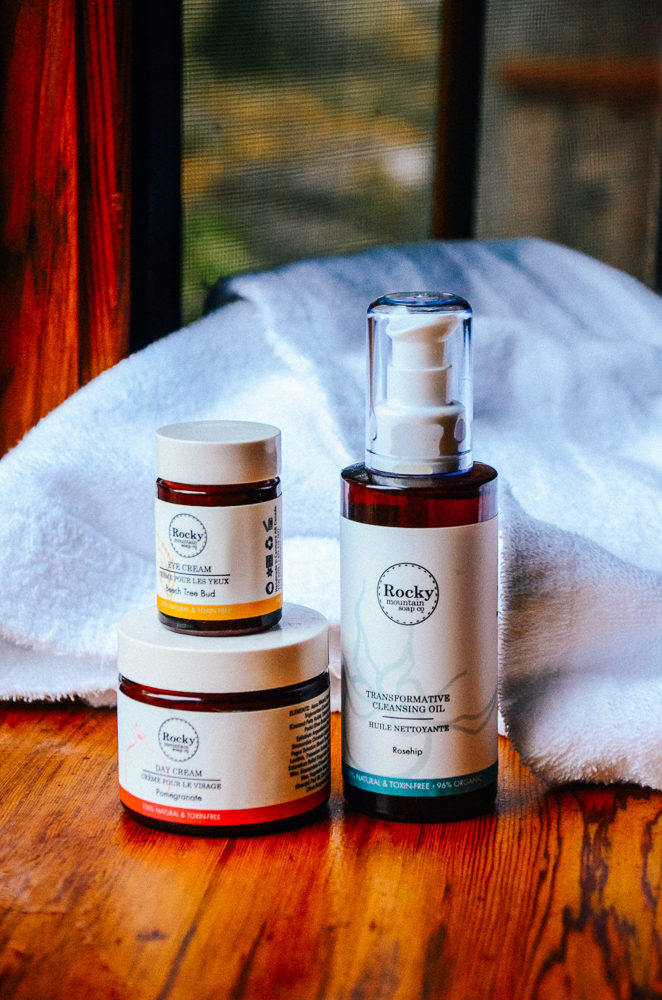 You guys know how much I love discovering new products (proof is in my bathroom! Just ask Curtis haha), especially when it comes to skincare. I'm on that quest for the holy grail of youthful skin. So when they sent over some products for myself to try, I was so excited! I've used their Juicy bar a couple of years ago and loved it, same with their cult fav Foot Butter (LOVE). But still had to try out some of their face skin care.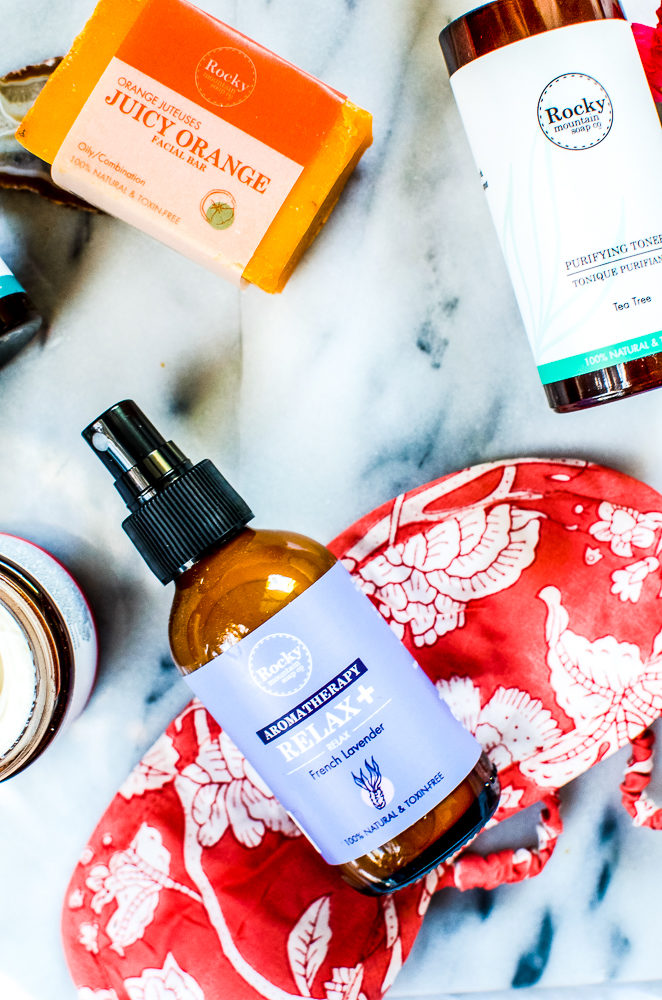 6 Rocky Mountain Soap Company Products I've Tried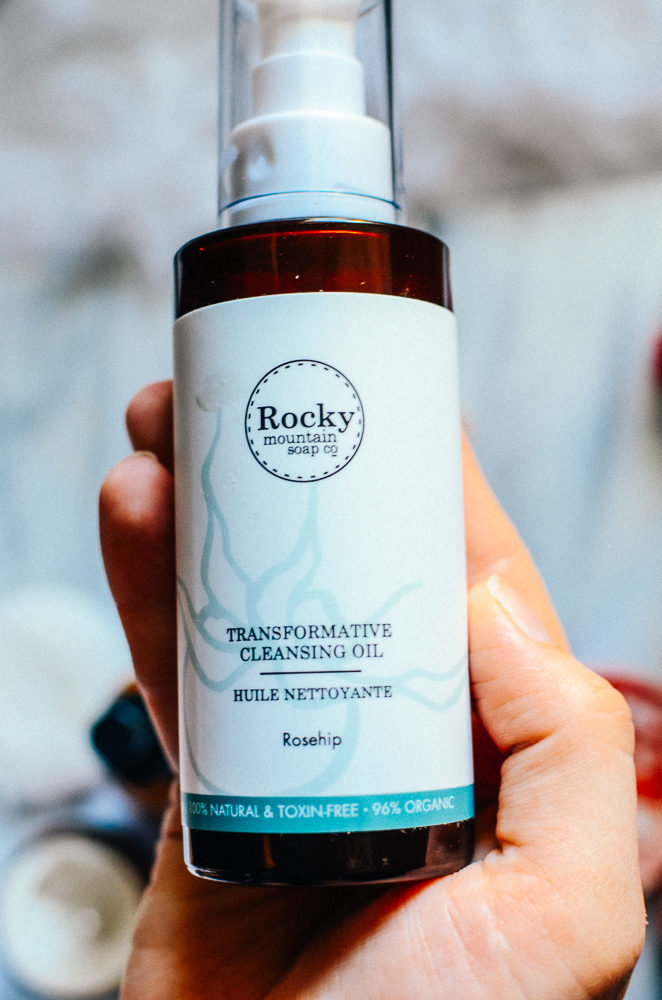 This cleansing oil is all natural, has no sulfates and phthalates. The rose oil with the freshness of chamomile and woodiness of the sandalwood oil is a great blend. It's suggested to put product on a cotton pad and remove makeup that way, but I prefer to massage a squirt or two onto my dry face before adding water and emulsifying it. Then rinse and follow up with a toner.
I don't use a cleansing oil everyday, only when I am wearing a full face of makeup or after travelling to really get all that gunk off. It's a nice first step in a double cleanse because it won't strip your skin.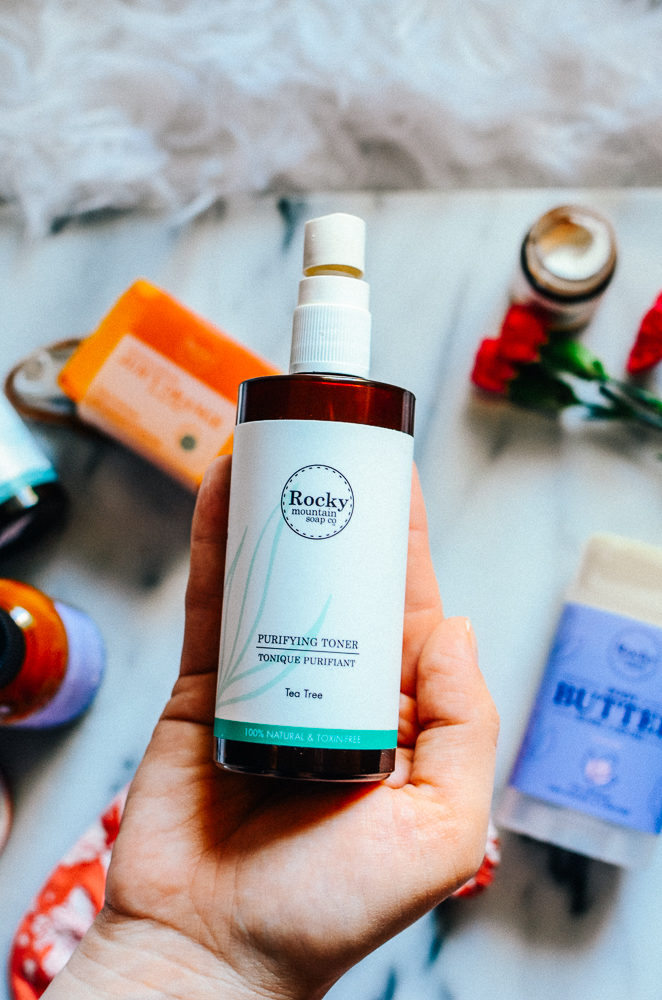 This purifying toner is very lightweight, it penetrates into the skin pretty good and leaves my skin feeling fresh not stripped. It also doesn't have an overwhelming scent, more on the herbal side, which is what I dig, I currently have eucalyptus hanging I my shower for that spa experience.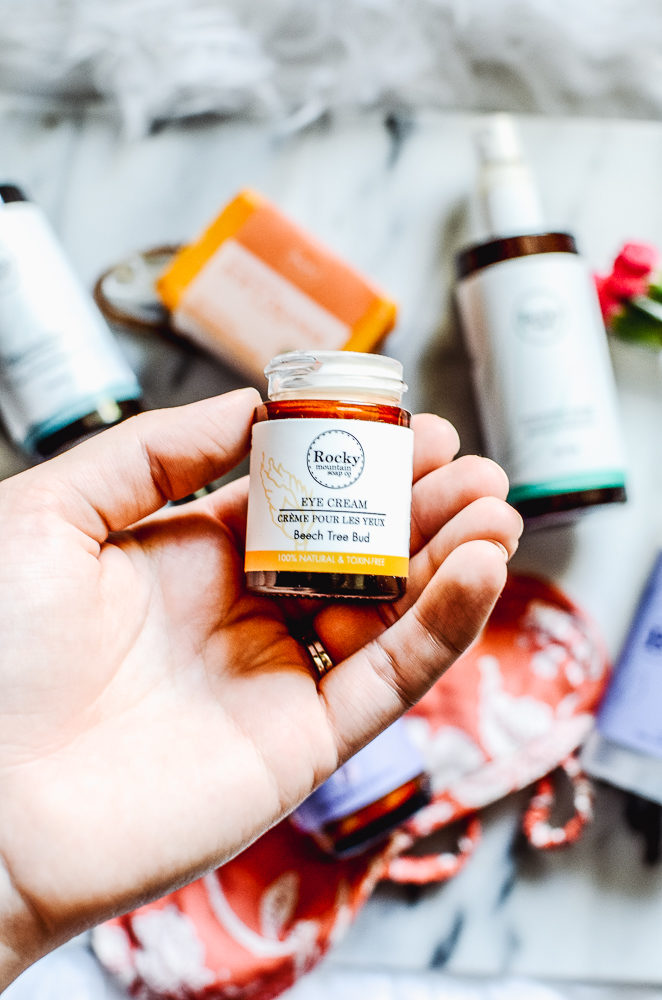 Made with Coconut and Jojoba Oils, Beech Tree Bud Eye Cream firms up the delicate skin under eyes and delivers a huge surge of hydration. What I liked about this eye cream is that it is not overly thick. Some eye creams I've tried in the past are too thick which I feel led to getting bouts of milia.
This eye cream is light and very comfortable to wear. Remember, when applying eye cream, pat gently with your ring finger. You don't want to rub it in, that leads to wrinkles or so my nana says.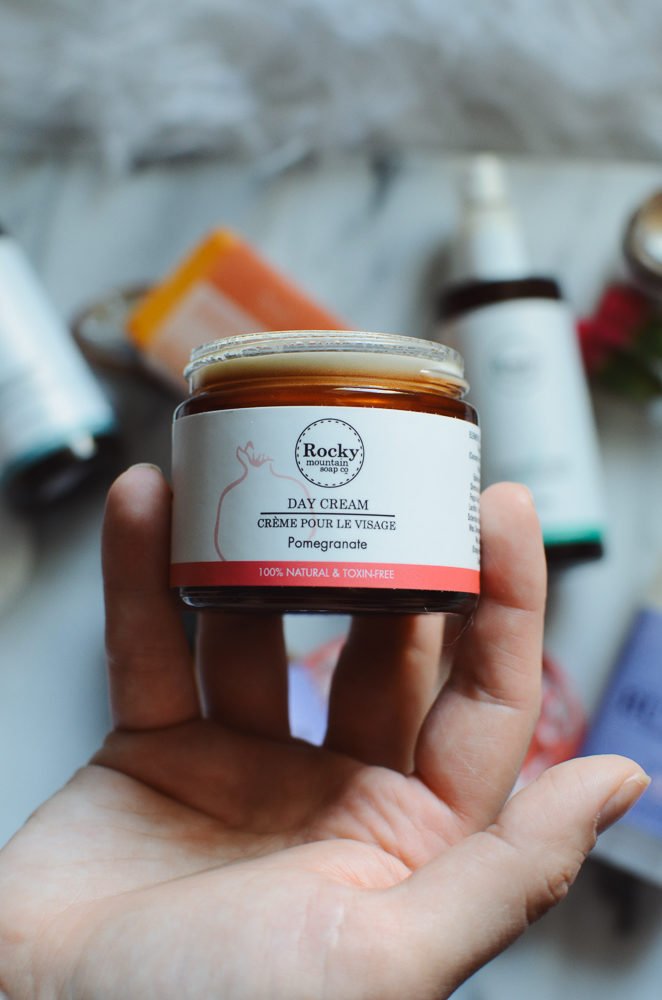 Pomegranate is a superfood for your skin that will protect against free radicals and dryness all day long with those anti-oxidants. Another ingredient in it, Willow Herb, contains inflammatory properties to soothe your skin and keep it looking young and fresh.
I was also impressed with the fact that the day cream isn't too heavy and smells lovely, which are two things I've found to be rare in moisturizers created for dry skin. I wish they had a night cream to go with it. My only complaint is that I wish there was a version with SPF in it!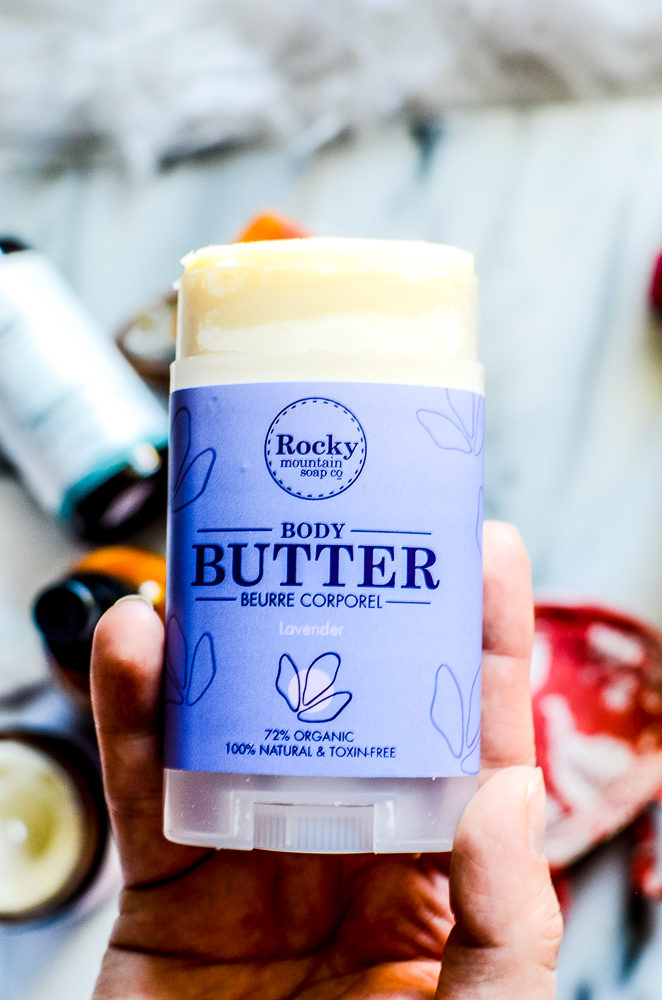 A super moisturizing stick of Beeswax and Cocoa Butter with the scent of Lavender. I LOVE this,  I use it right after a bath or those nights when I really need to relax. Not sure how this company makes them so smooth and quick-absorbing. And the body butter sticks are great for travel!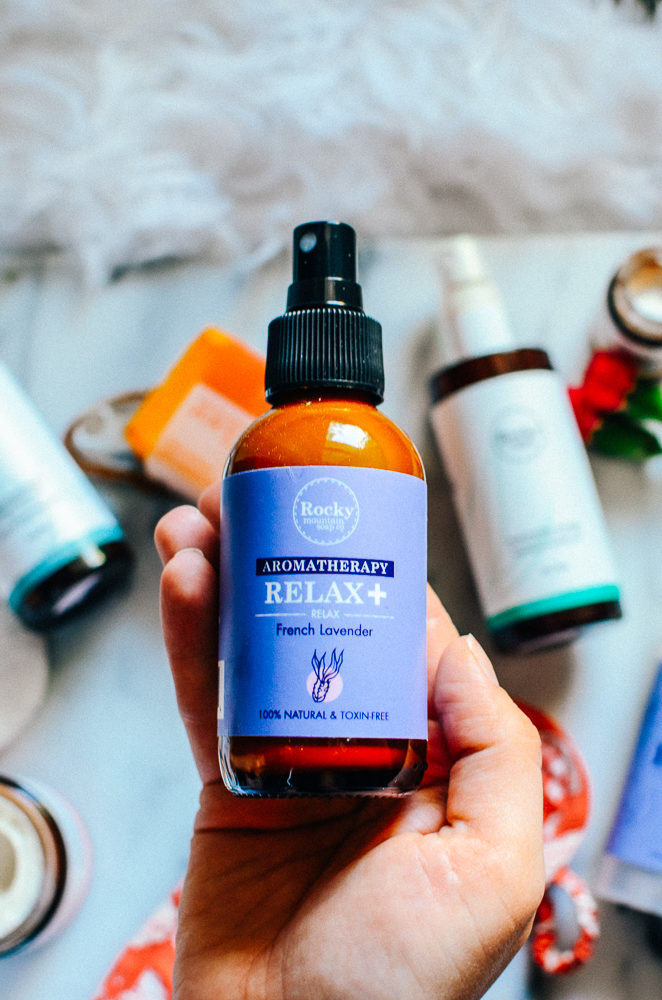 Now I can't find this on their site at the moment, but when it comes back (hopefully it does!) I am going to repurchase it. I use this nightly, spraying a few times before I go to bed. Instantly makes me feel relaxed, which could also just be all in my head, but I like to believe that it's the lavender.
You can see my nightly bedtime routine here.
Have you tried any of these products? I'd love to know your thoughts in the comments below!