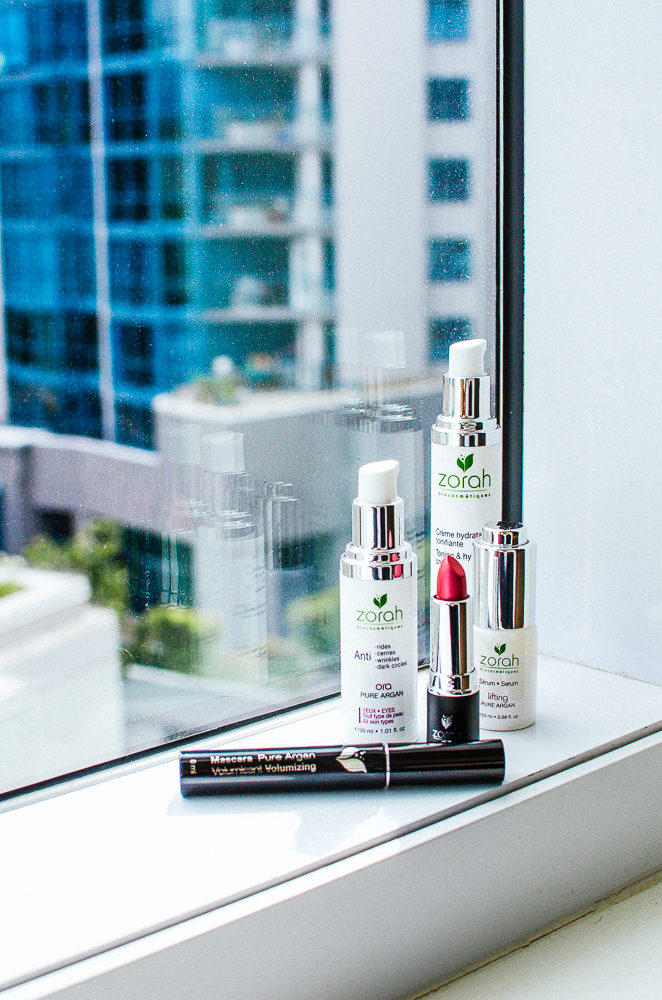 Canada is such an amazing country and we have so many talented people, not only creating clothing, but also unique and innovated beauty products. As we start a new year (holy cow it's 2018!), many of us have resolutions to eat better, workout more and live a healthier lifestyle. And then some of us are also trying to find eco, organic and all natural cosmetics to use in our daily life. My recommendation is Zorah Biocosmétiques, a Quebec company that features a range of high-end, environmentally conscious cosmetics and skin care products.
Each product is 100% organic, features argan oil at the base and are also fair-trade. Their products do not contain any animal products or mineral oils (ex.: petroleum) and are not tested on animals. Although they don't have the largest selection (yet!), they do have all your basic makeup needs. Anything from BB creams, to eyeshadows, eyeliners, mascara and lip glosses. All these wonderful goodies can be found online at their site and select other online retailers or stores.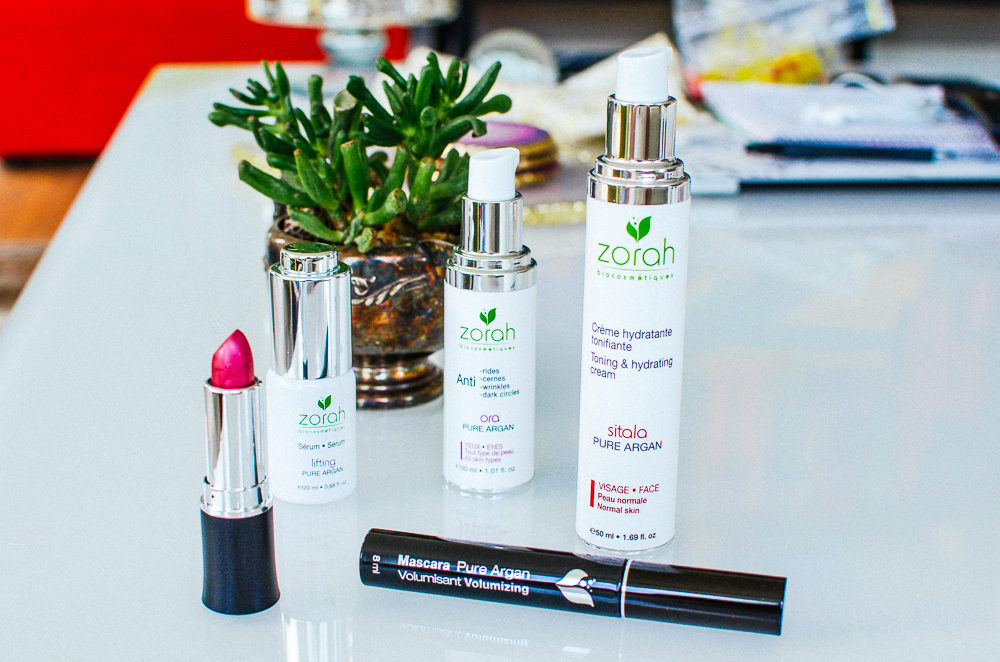 One of the perks about my role as a blogger, is that I have the privilege of trying out new brands in skincare, makeup, haircare, lifestyle and more. Sometimes I want to pinch myself and wonder how did I get so lucky? So when Canadian brands reach out, it's always a YES from myself to try their products out.
My Favourite Products from Zorah Biocosmétiques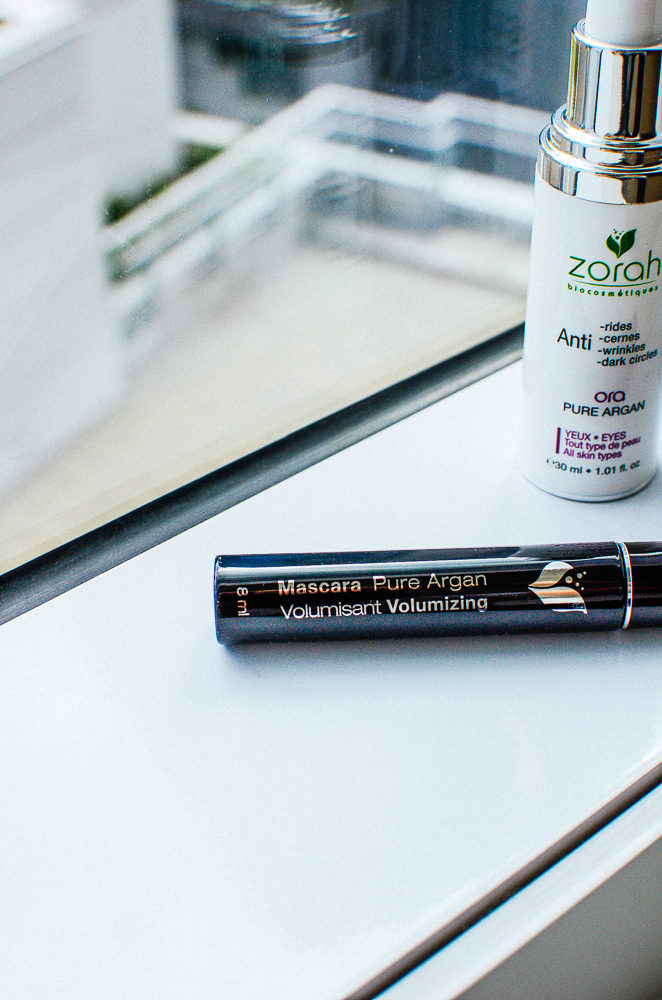 This mascara intends to give each lash breathtaking volume and ensures perfect definition. It helps to create a false lash effect for eyes that will truly stand out. It features a high definition brush that has supple and fine bristles at the top to help separate even the smallest of lashes, with firm and thick bristles as the base to help shape the lashes.
It has an extremely intense black formula with pure mineral pigments for ultra dramatic lashes. It helps to "plump" up the lashes, even though it has a slightly thinner texture. It applies evenly and smoothly, but does take a few seconds to completely dry. It doesn't leave the lashes looking or feeling crunchy or stiff and it doesn't smear, smudge or flake throughout the day. It's also fairly buildable for more intense volume without looking clumpy or spider like. Just instant fuller lashes in as little as one coat.
Only downside is that it's on the higher end with a price tag of $27.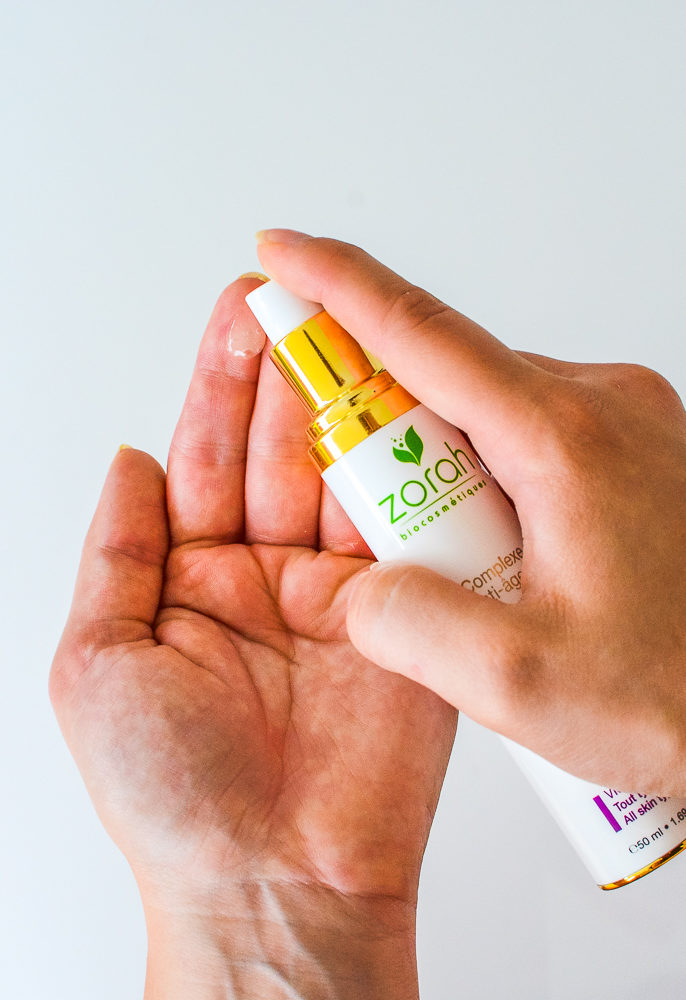 This top-selling, award-winning wonder complex combines Vitamin C, argan oil and Hyaluronic Acid – leaving your skin soft, radiant and bright. For products containing vitamin-C to be effective, they really have to contain at least 5% of this beauty superstar – c-nature contains way more than that.
It went on nicely on my face, absorbed well and didn't leave any weird residue texture. Felt it gave a little more glow under my foundation.
Zorah Biocosmétiques Sitala Pure Argan Oil Toning and Hydrating Cream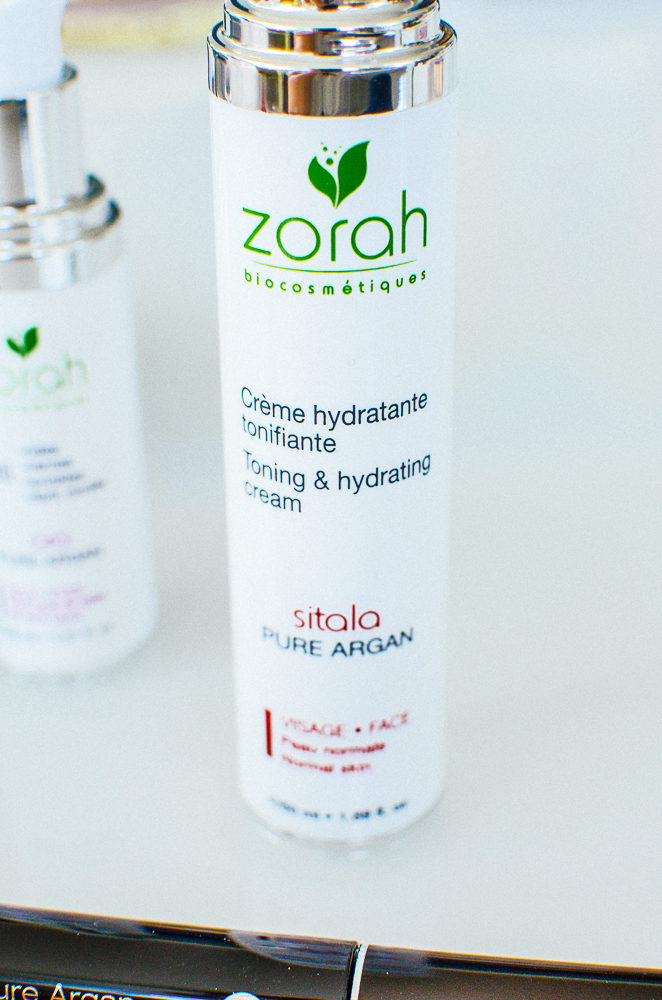 When you apply it, it's thick and hydrating, but did not require a ton of absorption time. You do feel that tightening sensation on your face, like a "lifted" effect, hence the natural face lift aspect. And my face felt hydrated all day, I didn't feel like I needed to reapply mid-afternoon or spritz the hell out of my face.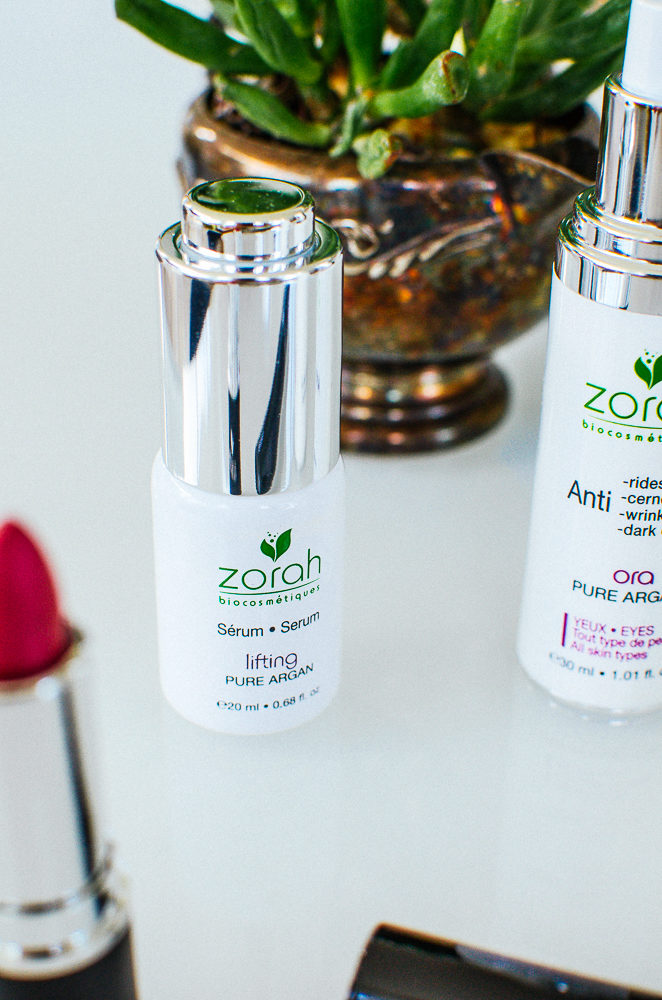 This Bioserum is supposed to revitalize and renew your skin. This amazing double-action serum rapidly reduces the appearance of wrinkles and fine lines around your eyes and mouth. It activates fibroblasts under the skin, which increase the production of elastin and collagen. On the surface, the serum binds to skin cells to achieve an instant smoothing effect.
I really love this serum, being in my 30s I'm working real hard to keep my skin youthful.
Zorah Biocosmétiques Lipstick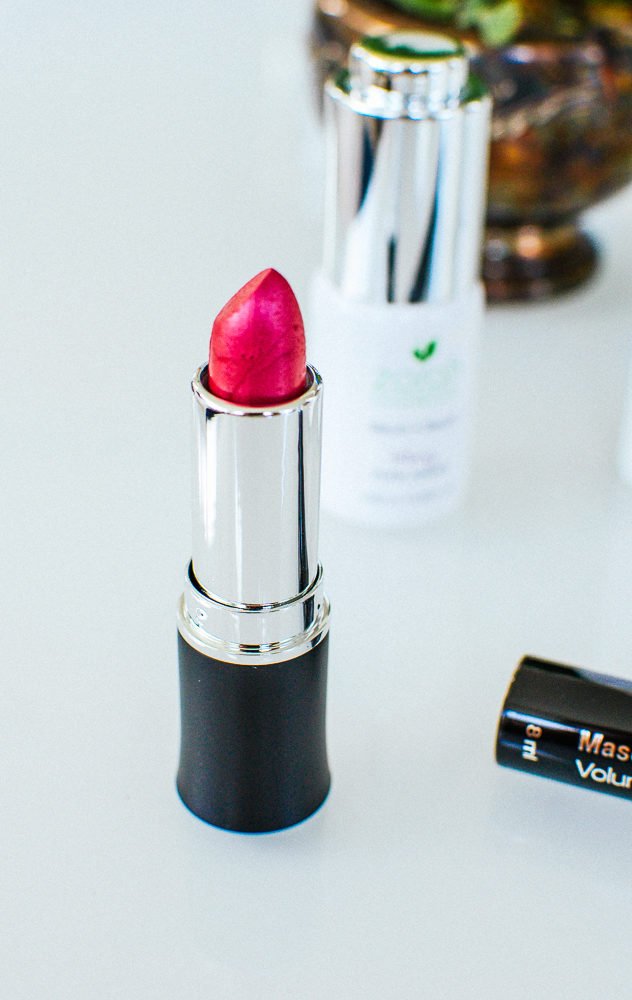 This anti-aging formula is made with organic Argan oil and pure mineral pigments Capture Lumière®. After applying to my lips, it did feel like it gives a nice, deep hydration and glided on smoothly! Also has an intense colour, which sometimes you don't get from natural products. The colour I tried out is called New York, and I loved the magenta hue to it. I'm a sucker for this shade of pink.
I also tried out their eye cream (Ora) and loved that too, keeping the area around your eyes protected is ever so crucial when you are aging.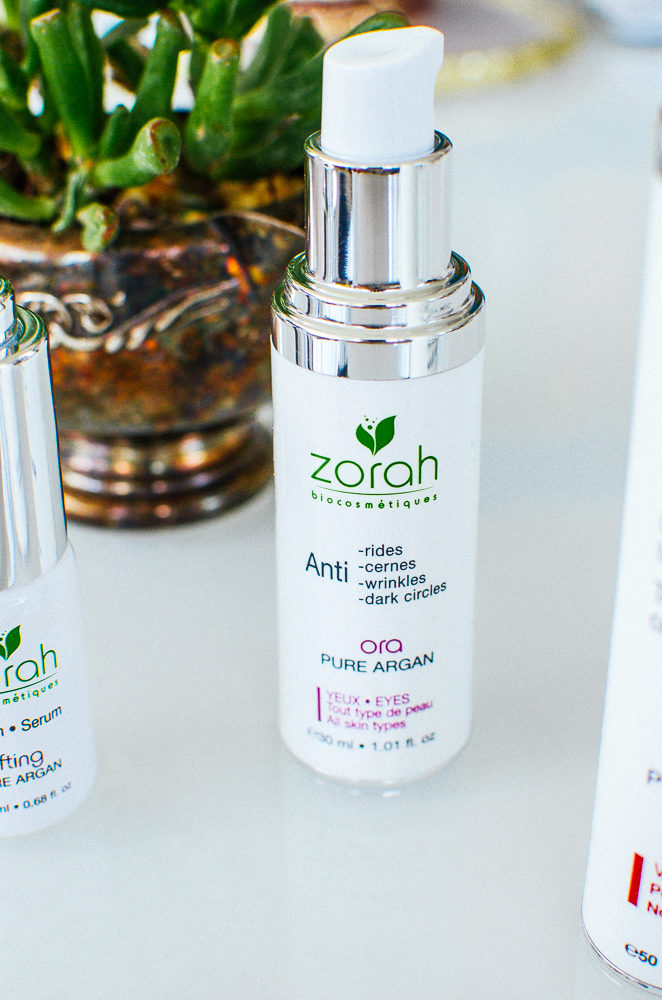 Have you tried out any of their products? What organic brands stand out to you lately? Any favs you want to share below? Check out my other favourite Canadian brand here.