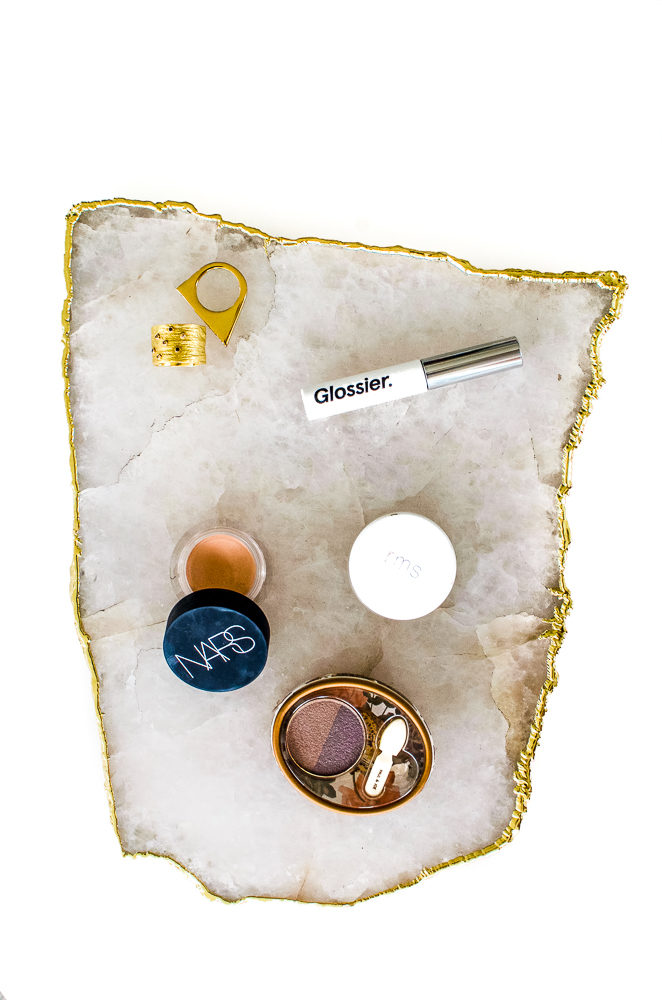 I meant to share one of these in October and it was just such a busy month, I never go to it. So here we are with November's Monthly Beauty Buys! And it's only makeup this time!
I wanted to share a few key products I use daily in my routine. I generally don't wear makeup to work, I sit in an office and the recycled air to those fluorescent lights, I just feel ick all day with a full face on. So I generally put on makeup to go out at night or on the weekends. And I feel my skin thanks me 🙂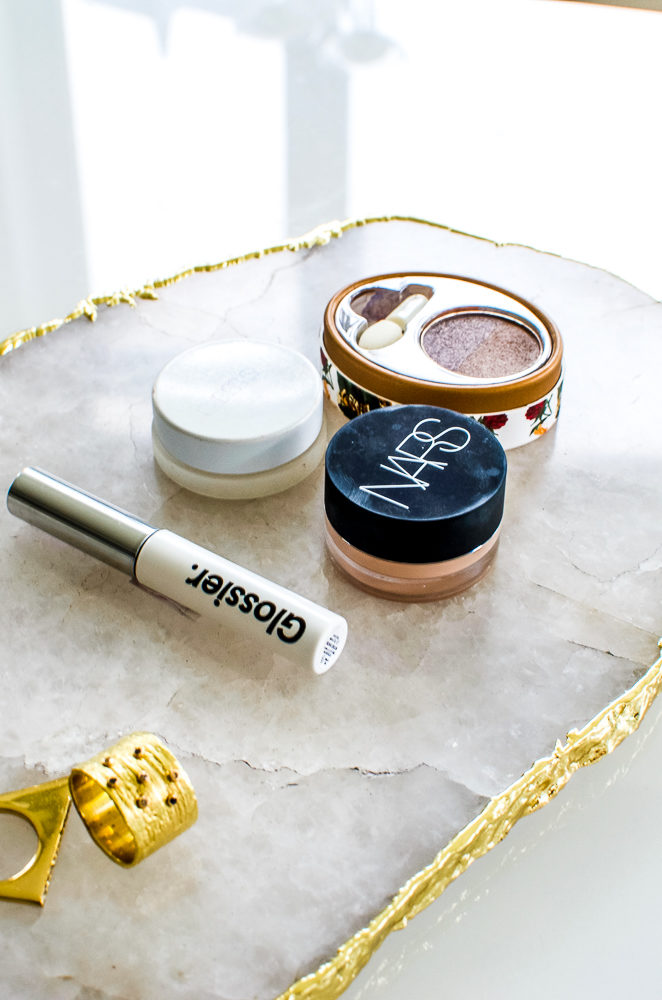 Here's September's Monthly Beauty Buys in case you missed it. Next month is back to skincare, I'm going to try to alternate because I have been trying so much of each category! If you are interested, here is also a recent post on how to apply your skincare products.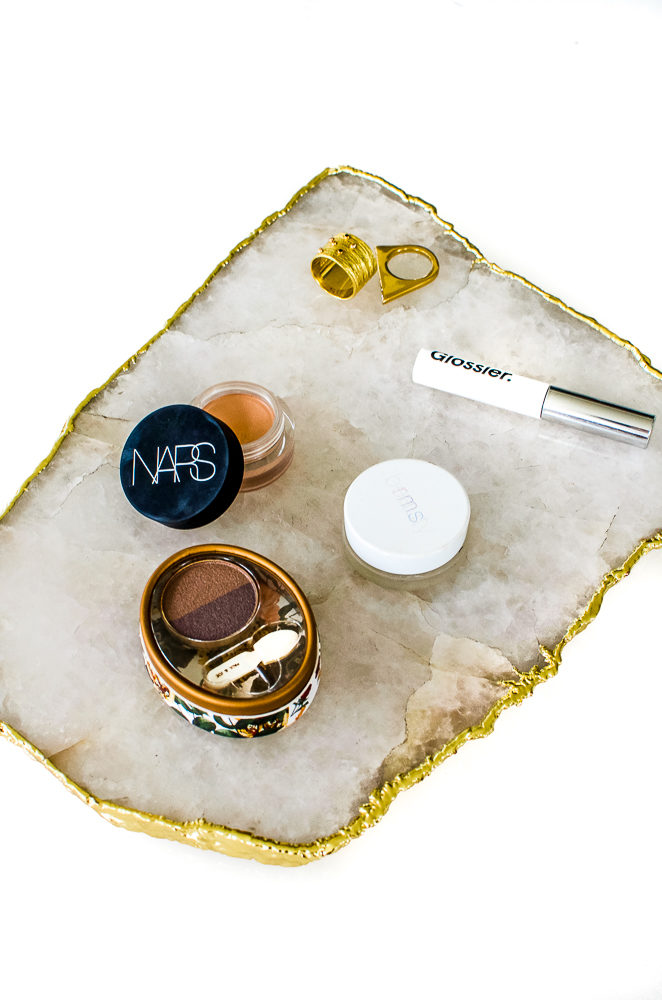 My Monthly Beauty Buys for November
This little concealer works wonders and it's natural, not thick and pasty. I love it on my skin. Really blends in nicely and again is so easy to chuck in my purse or travel with. Another great product from NARS.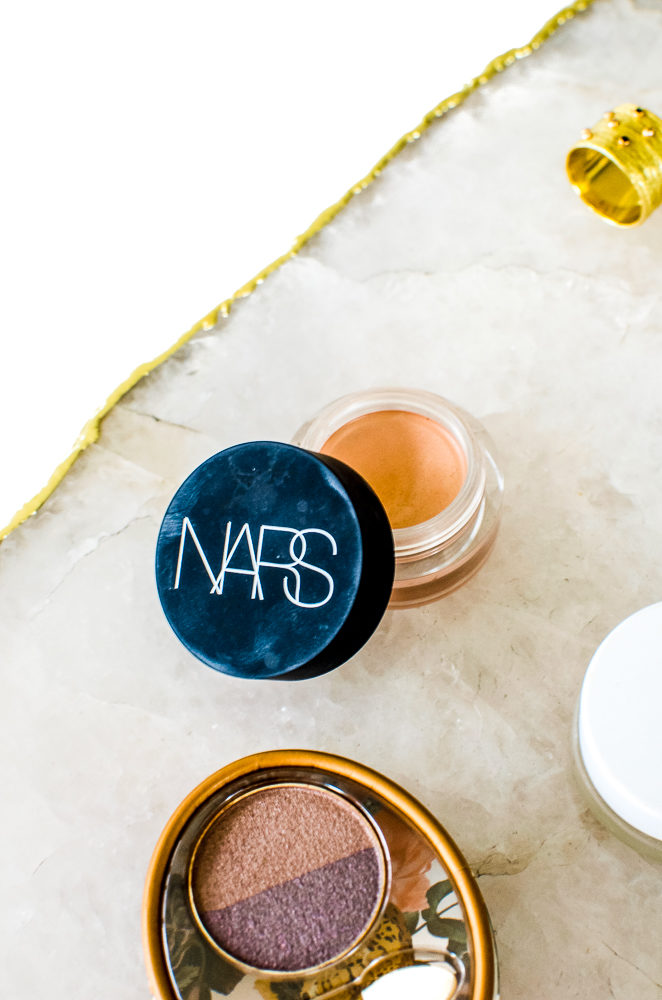 It's also Oil-free, Long-wearing, Non-drying and has 16 shades for all skin tones. I think mine is Vanilla…
I love this! Been using it for years, it adds a nice glow and is easy to blend in. Plus its a small little jar, so easy for travel and throwing in your bag. It's $38 but lasts a long, long time. There is no stickiness, greasiness or glitter.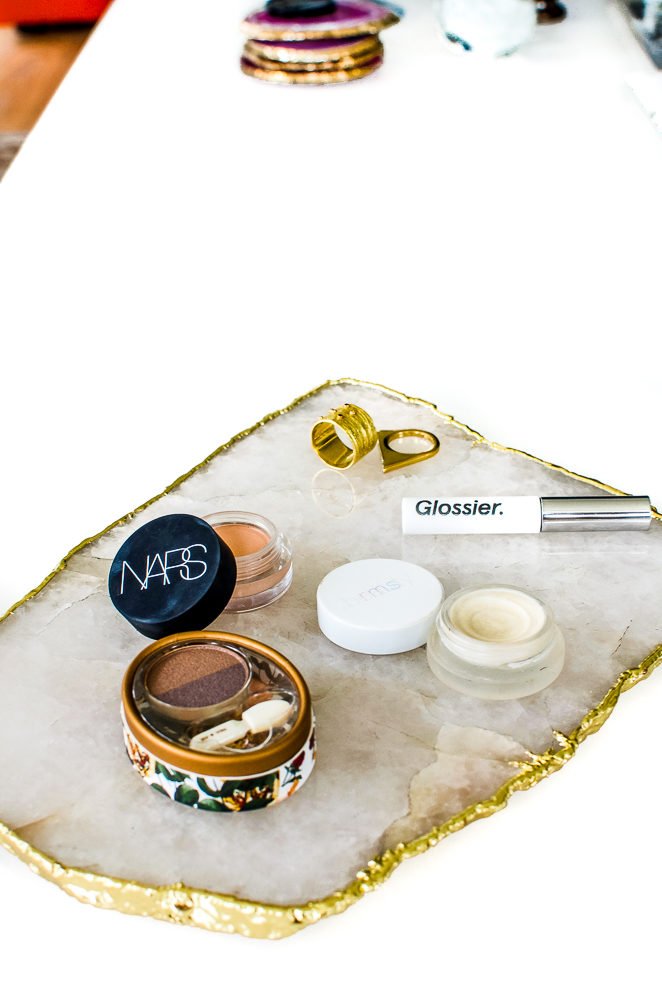 RMS Beauty products are formulated with raw, food grade and organic ingredients in their natural state, allowing their living, healing attributes to penetrate and rejuvenate the skin. I love that it's a natural beauty product, which means it's non-toxic!
As you may know, I love Glossier products! You can see what I picked up recently on my NYC shopping haul! I have been slowly trying everything from them. This is such a great product, it's a swipe and go! You brows are in place, it's a hint of colour and very natural looking.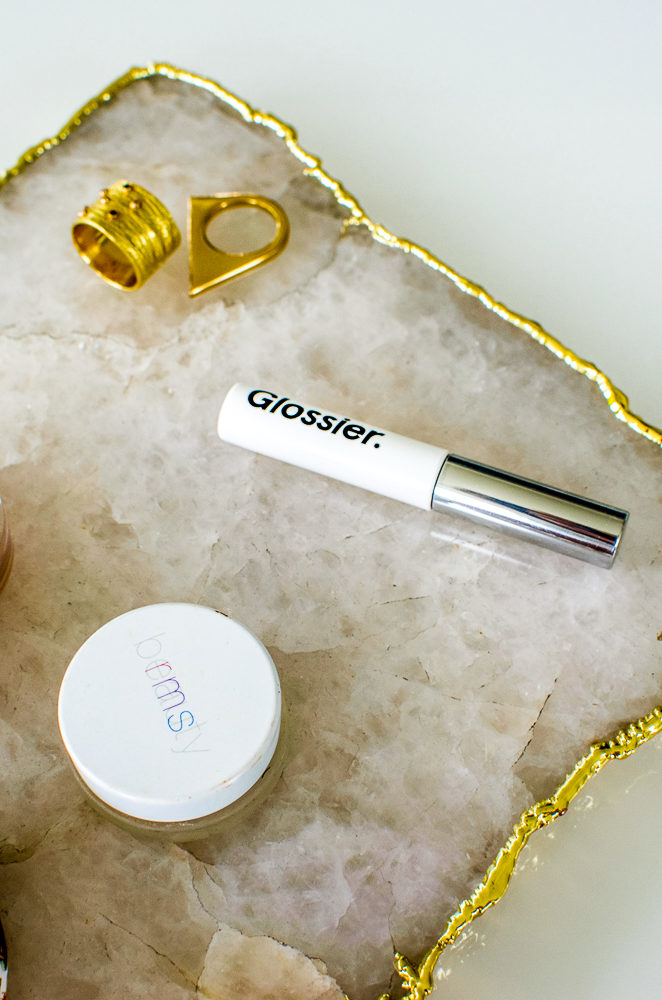 It comes in four shades and is a creamy wax formula inspired by traditional hair pomade for soft, flexible hold that doesn't stiffen or flake.
Get 10% off your first order with this link
I received this little duo from a PR event in the summer. I love how pigmented the shades are and how neutral this little duo is. Also let's talk about the size, another great little travel set.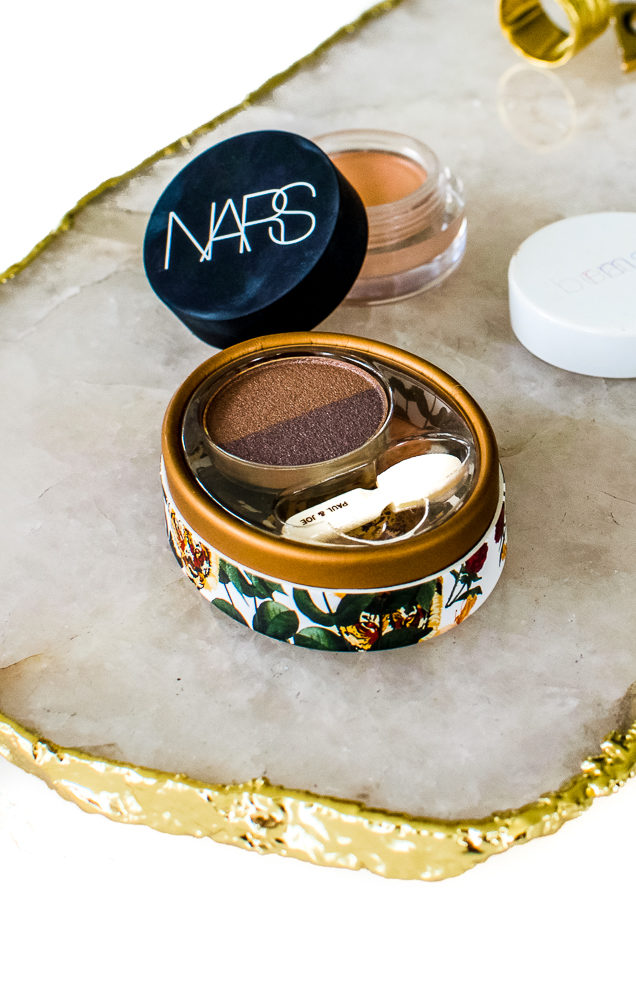 Seems to be the theme today haha. This little duo is no longer in their collection, but you can check out these trios here.
Shop the Post

Have you tried any of these? What are your key makeup products you use daily?